Paul Curtis recently shared this excellent visual on twitter that takes a different approach to clarifying the differences.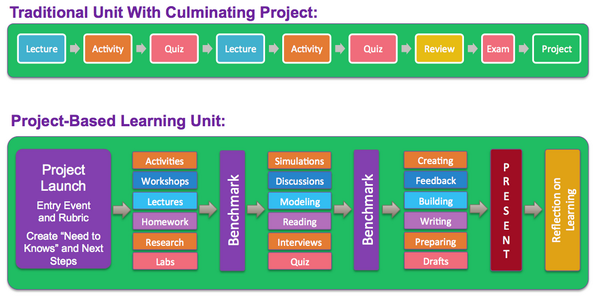 The chart below by Amy Mayer is helpful to clarify that important difference between projects and project-based learning. Ultimately, the biggest difference is the process itself.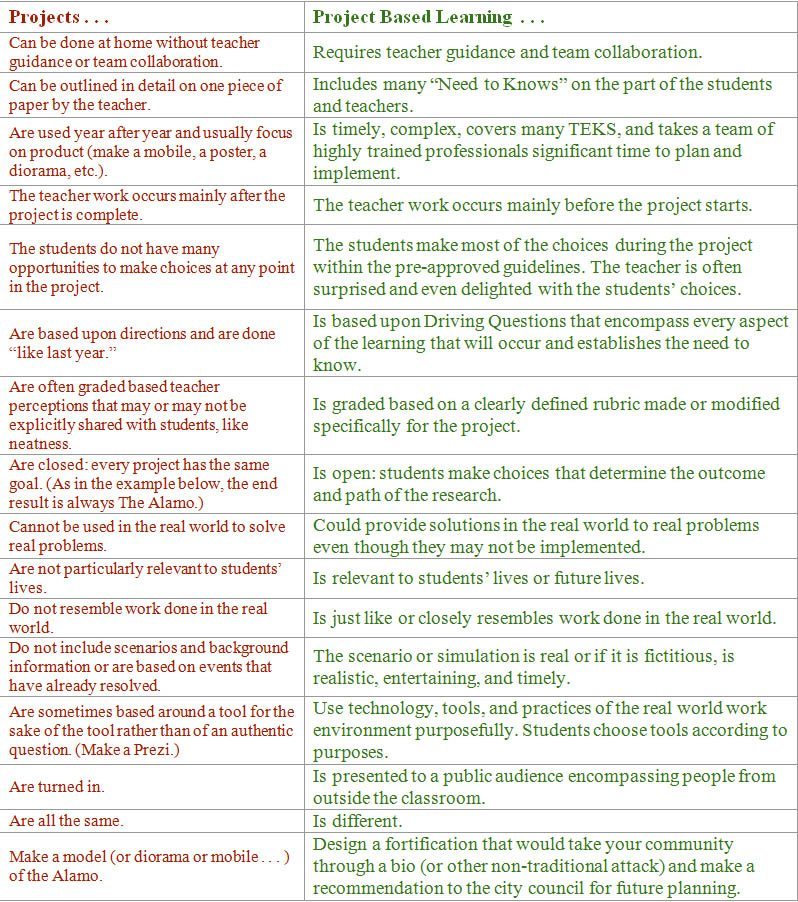 Projects are generally teacher-directed, while project-based learning is student-centered and personal. Projects are more about the product, while project-based learning is about the process. We could say that it is an approach to learning rather than something to complete.