Shell and Qatar Petroleum
Benefits Major research centre + talent development
A collaborative approach
The Qatar Carbonates and Carbon Storage Research Centre (QCCSRC) was set up to investigate some of the most important challenges in the exploitation of carbonate reservoirs; cleaner methods for the production and use of oil and gas, as well as more efficient recovery, for example. Research in these areas is crucial to the reduction of the release of carbon dioxide into the atmosphere and to the mitigation of climate change.

As part of the QCCSRC programme, academics are exploring how to store carbon dioxide deep underground in layers of permeable rock. To do this, multi-scale x-ray CT technology – more commonly used in hospitals to visualise internal structures of the body – is being used to look at carbonate rock formations on the microscopic scale, in order to better understand the way carbon dioxide interacts with, and flows within, these materials.
Qatar Carbonates and Carbon Storage Research Centre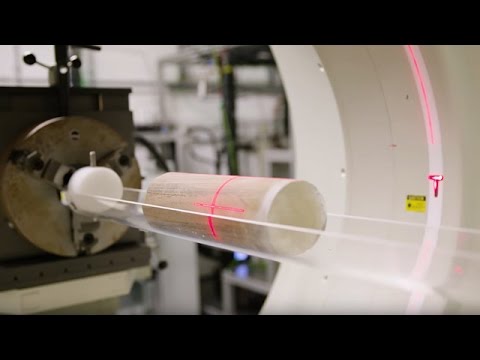 The Qatar Carbonates and Carbon Storage Research Centre (QCCSRC)
The research centre is a 10-year collaboration, jointly funded by Qatar Petroleum and Shell and with additional support from Qatar Science & Technology Park. The expansive expertise of these three partners complements and is complemented by the research strengths of Imperial's Energy Futures Lab. Experts from across the disciplines at Imperial – notably researchers in the departments of Earth Science & Engineering and Chemical Engineering – are brought together in one of the largest integrated programmes ever undertaken at the university.
The QCCSRC programme operates in both Qatar and in the UK, and in addition to its academic goals, aims to strengthen Qatar's local engineering talent and expertise, through higher education and research training in geo-sciences and engineering.