News and Events
November 2021
---
Ben, with colleagues from across Imperial and MIT, has had recent work published - investigating the effects of electrode microstructure and electrolyte on RFBs. Great work Ben, and many congratulations to all involved.
"Combining electrochemical and imaging analyses to understand the effect of electrode microstructure and electrolyte properties on redox flow batteries"
---
The RSC panel discussion at which Anthony spoke back in October is now available to view online. This formed part of a series of events, held in the run up to COP26, and this particular panel discusses "the latest chemistry which may open up a new hydrogen economy as we replace fossil fuels in power, transport and industry". (More info can be found on the RSC website: 'Chemistry and COP26'.)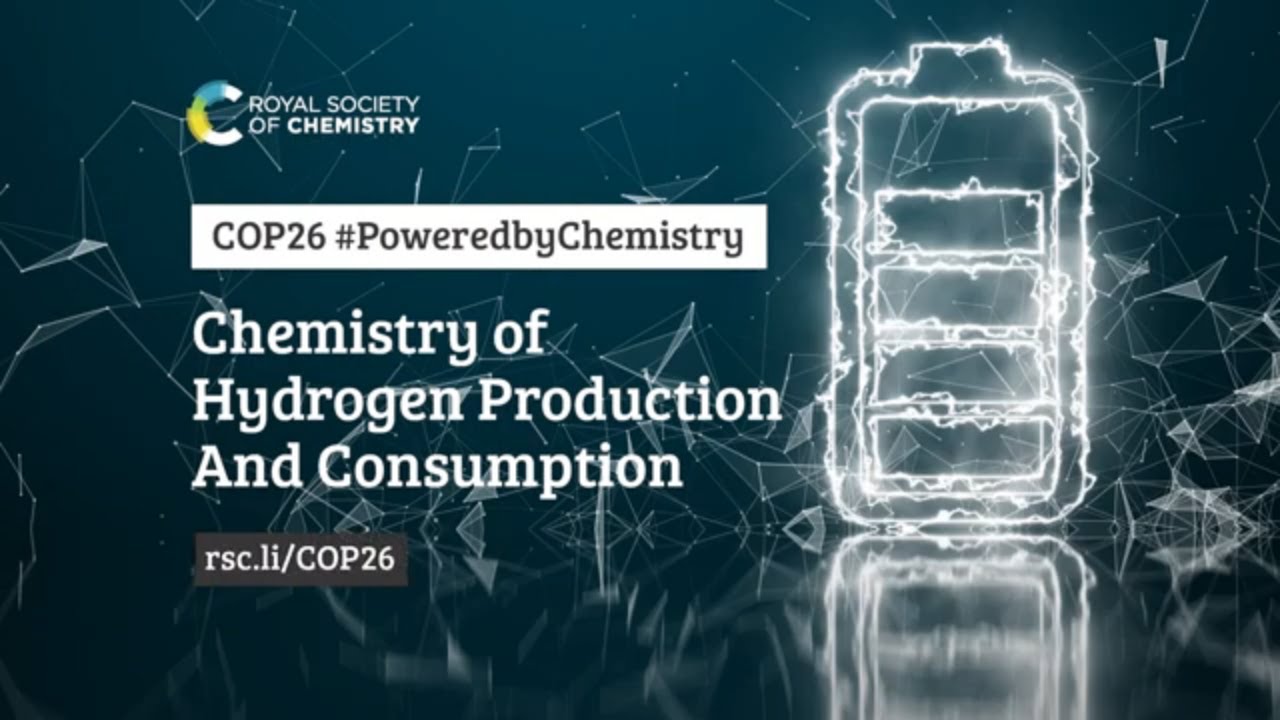 October 2021
---
Anthony Spoke at the first UK-India Green Hydrogen Science Policy Dialogue.
[Images: @UKinIndia (The British High Commission in India), twitter.com]
---
This month our department (co-organised by Colleen) supported the annual Wear Red Day as part of the 'Show Racism the Red Card Initiative'.
---
Representatives from Johnson Matthey were able to join Lyra for the first in-person quarterly progress review since before the pandemic. Lyra presented updates on her recent work and was able to take the visitors for a quick tour of our new labs.
---
Anthony was a speaker at the Royal Society of Chemistry (RSC) panel session entitled: 'The Chemistry of Hydrogen Production and Use'.
---
For the EU project 'Further FC', Colleen and Anthony attended various successful meetings in recent weeks. Both the month 21 progress meeting and the mid-term review meeting were held, where the partners gave project updates.
---
To mark the start of the new term, the department arranged for 1st and 2nd year undergraduates to meet their personal tutors, in person, for a spot of bowling at the local alley.
---
This month we saw 2 new PhD students and 2 new MSc students join our group. Welcome Mark, Ander and Taiwo and welcome back Chris!
September 2021
---
Anthony is co-author on a recent article published with colleagues from across Imperial, Chalmers (Chalmers Tekniska Högskola) and DLR (Deutsches Zentrum für Luft- und Raumfahrt).
"Structural Power Performance Targets for Future Electric Aircraft"
---
Anthony, Ben and Chris, attended the 'International Shell Advanced Energy Storage Battery Conference', which Anthony presenting recent work on RFBs.
---
The first hybrid (in-person and virtual) event, since the pandemic began, was held at MSRH this month: the PEPR launch – celebrating the opening of the new Centre for Pulse Electron Paramagnetic Resonance. At which Anthony presented recent work carried out with Ben and Dr Alberto Collauto, the facility manager, utilising some of the new equipment the centre has to offer.
---
Anthony provided a talk on "Developments in electrolytic hydrogen generation" and took part in two panel sessions at this year's 'Supergen Net Zero Conference': 'Hydrogen and fuel cells in a net zero world' and 'Collaborating for net zero, an industry perspective'. Recordings and further information can be found on the Supergen website.
August 2021
---
Anthony is co-author on a recent paper with colleagues from the 'Structural Power Composites Team' at imperial.
"The Influence of Fabrication Parameters on the Electrochemical Performance of Multifunctional Structural Supercapacitors"
June 2021
---
The House of Lords' Science and Technology Select Committee have released their first report as part of the inquiry into "Role of batteries and fuel cells in achieving Net Zero", for which Anthony acted as a witness back in March: "1st report - Battery strategy goes flat: Net-zero target at risk". The report and copies of all evidence transcripts can be found on the UK Parliament website.
---
Anthony also gave a talk at the 'Advanced Materials Network: MISE* Finale Workshop'. (*Multiscale tuning of Interfaces and Surfaces for Energy applications). His talk was entitled: "Non precious metal catalysts for air breathing electrochemical devices: Assessing performance and surface density of active sites."
---
Anthony presented at the Pegasus 2021 technical workshop / webinar: 'PGM (Platinum Group Metal) Free Catalysts for ORR (Oxygen Reduction Reaction) for PEMFC'. Anthony spoke on "Nitrite and nitric oxide as probe molecules to assess active site density in non-precious metal catalysts – in situ and ex situ measurements"
May 2021
---
Anthony presented at the NECEM (North East Centre for Energy Material) 'Electrochemical energy storage symposium to honour Prof Ulrich Stimming'. Anthony's talk was entitled: "The hydrogen oxidation and evolution reaction under acidic conditions – new insights into electrocatalysis on nanoparticles".
April 2021
---
Anthony gave a talk at UCL's Material Chemistry Department, entitled: "Hydrogen-X (X=Vanadium, Manganese, Organic) flow batteries - chemistries for low cost, large capacity grid scale energy storage".
---
Asad and Anthony attended the 'CRESCENDO' project progress meeting.
---
Lyra presented her work about optimising the 'Floating Electrode' method at the Johnson Matthey Academic Conference (JMAC).
---
Jun's recent work on Co-N/C catalysts has just been published. Congratulations Jun, Asad, Guohui and Anthony.
"Highly Selective O2 Reduction to H2O2 Catalyzed by Cobalt Nanoparticles Supported on Nitrogen-Doped Carbon in Alkaline Solution"
March 2021
---
A further Fe-N/C paper has been accepted for Asad and Anthony, for work with Dr Paul Boldrin, Dr Daniel Malko and colleagues at TU Darmstadt – congrats all!
"Deactivation, reactivation and super-activation of Fe-N/C oxygen reduction electrocatalysts: Gas sorption, physical and electrochemical investigation using NO and O2"
---
A new paper on Fe-N/C catalyst materials has just been accepted. Congratulations Asad, Mengjun and Anthony!
"Development of a highly active Fe-N-C catalyst with the preferential formation of atomic iron sites for oxygen reduction in alkaline and acidic electrolytes"
---
Anthony provided evidence to the 'House of Lords Science and Technology Select Committee' as part of an inquiry into "the Role of batteries and fuel cells in achieving Net Zero", alongside Prof. Andrea Russel and Prof. John Irvine. Details, recording and transcript can be found on the UK Parliament website.
---
Colleen and Anthony attended the 'Further FC' project progress meeting.
---
Anthony and previous group member Daniel are co-authors on a recent paper:
"Superalkali–Alkalide Interactions and Ion Pairing in Low-Polarity Solvents"
February 2021
---
Anthony also presented at this month's 'FONS Founders Forum' here at Imperial – an event aimed to share knowledge in academic entrepreneurship.
---
Anthony co-chaired and presented in the 'H2FC Innovation Workshop 2021' session "Fuel Cells for Transport and Stationary Power". Details of the event: "Hydrogen and Fuel Cell Research Challenges and Opportunities – An Industrial Perspective".
---
A recent paper stemming from the CRESCENDO project has been published – congratulations Asad, Anthony, and all those involved.
"Effects of the induced micro- and meso-porosity on the single site density and turn over frequency of Fe-N-C carbon electrodes for the oxygen reduction reaction"
---
As part of the 'Advanced Methods in Electrochemistry' seminar series hosted by the Electrochemistry Network here at Imperial, Anthony shared the stage with Dr Ifan Stephens to provide lectures on "Measuring Electrochemical Kinetics"
---
Dr Guohui Zhang has moved on to a new position at Dalian Institute of Chemical Physics – where he will hold the position of 'Associate Professor of Chemistry'. Congratulations Guohui, and best of luck with your new role.
Yearly News