Healthcare and translation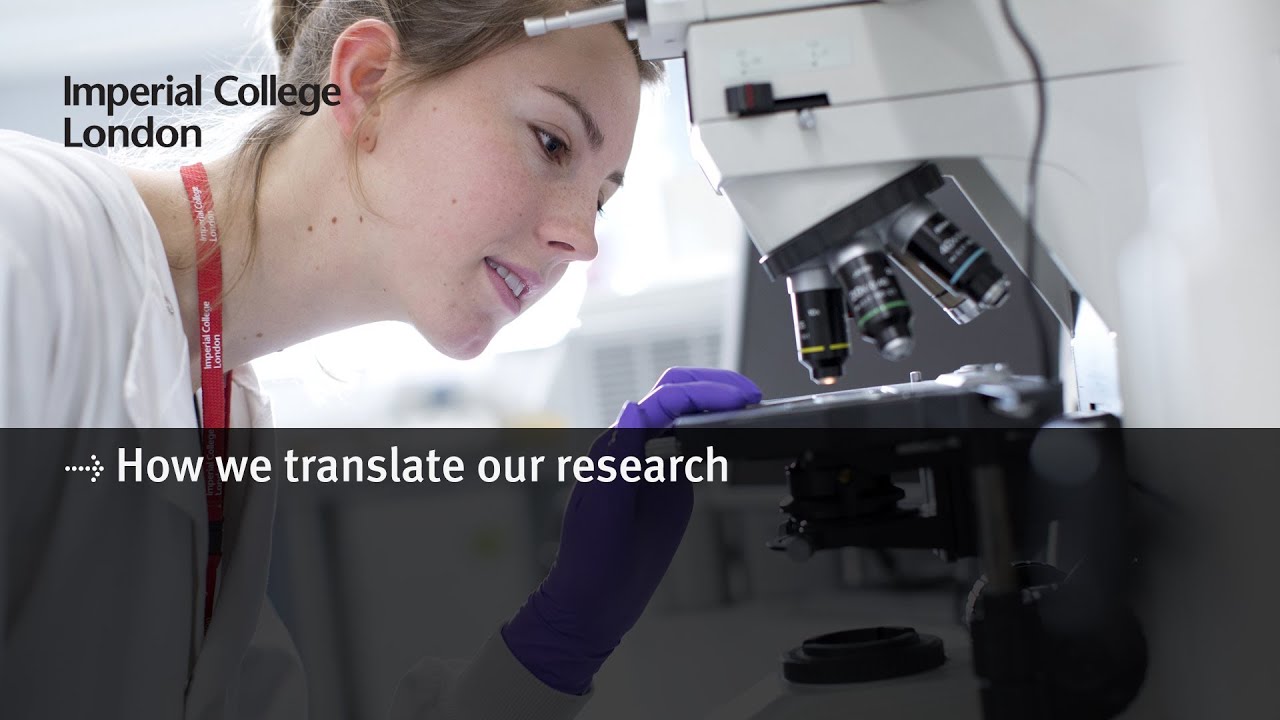 We work closely with the National Health Service (NHS) and other healthcare delivery stakeholders to build innovation capacity within clinical research and practice and promote uptake and dissemination of new medical breakthroughs. Our key aim is to turn scientific discovery into better health for patients and populations across North West London, the UK and far beyond - and to get this done as quickly and efficiently as possible.
To achieve this the College has established a number of integrated healthcare partnerships, and has been highly successful in competing for major funding and external designations for our portfolio of translational infrastructure.
The information below provides an introduction to our Academic Health Science Centre (Imperial College AHSC) and Academic Health Science Network (Imperial College Health Partners (ICHP)) - the organisational partnerships we have established with our NHS partners to provide the framework and collaborative culture to drive and disseminate improvement in healthcare.
Read on in our Bench to Bedside section about the National Institute for Health Research supported centres, facilities and units which drive our discoveries through the translational pipeline into real-world application.
The partnership between a healthcare provider and a university - Imperial College Academic Health Science Centre (AHSC) and Imperial College Health Pa
Imperial College AHSC
Imperial College Academic Health Science Centre (AHSC) was established in 2007 as a partnership between Imperial College London and Imperial College Healthcare NHS Trust. In the summer of 2016 the Royal Marsden NHS Foundation Trust and the Royal Brompton and Harefield NHS Foundation Trust joined the Imperial College AHSC creating a critical mass of 21,500 clinicians and other NHS staff, researchers and academics to drive innovation and improved care for the direct benefit of over 1.1 million patients each year in West London. The extended collaboration is set to achieve major advances in health and healthcare by aligning the research, education and clinical services of four organisations with international reputations in all these areas. The new partners bring particular strengths in research and care for cancer and heart and lung diseases.
The purpose of Imperial College AHSC is to utilise excellence in research and education across all faculties at Imperial. We want to transform health outcomes and to support the UK's globally competitive position in healthcare related industries by increasing societal and economic gain. The AHSC's vision is that the quality of life of our patients and populations will be measurably improved by translating our discoveries into medical advances, new therapies and techniques, and by promoting their application in the NHS and around the world, in as fast a timeframe as possible.
Priorities for the AHSC include activities to bring academic strengths within the AHSC to bear on key areas such as cancer, cardiovascular medicine, and antimicrobial resistance. Our AHSC is also driving forward developments in genomics and health informatics.
The Imperial AHSC is committed to advancing translational research to benefit healthcare delivery by bringing together the research excellence and pioneering discovery science of all Imperial faculties and the clinical expertise and services provided by the NHS partners. The Imperial College AHSC benefits from the National Institute for Health Research (NIHR) Biomedical Research Centres at Imperial College NHS Healthcare Trust and the Royal Marsden NHS Foundations Trusts and Biomedical Research Units at the Royal Brompton & Harefield NHS Foundation Trust, which acts as the engine rooms to drive academic discovery into translational development within the AHSC.
Support for outstanding education and training is also core to the AHSC mission. The AHSC Clinical Academic Training Office has been established, leading on providing postgraduate clinical academic training for medics and non-medics across the partner organisations.
We are close working partners with Imperial College Health Partners (ICHP), the designated Academic Health Science Network (AHSN) for North West London.
Since 2014, Imperial College AHSC has also worked with partner London AHSCs King's Health Partners and UCLPartners as well as NHS London and the London Mayoral Office, to launch 'MedCity'. This initiative is supported by HEFCE and London & Partners and works with the life sciences sector across the greater south-east of England.
Read more about the Imperial College Academic Health Science Centre
ICHP
The Imperial College AHSC is tightly nested within Imperial College Health Partners (ICHP), designated as an Academic Health Science Network (AHSN) in June 2013.
The aligned strategic vision of the Imperial College AHSC and ICHP provides a clarity of roles across a continuum of research from discovery science to implementation, dissemination, evaluation and impact.
The vision for the AHSN is to act as the driving force for collaborative working across North West London to: deliver improvements in patient care and population health; generate value for the taxpayer; support and develop our staff; create wealth for the economy.
ICHP Members
Academic partners: Brunel University; Imperial College London; Buckinghamshire New University.
NHS Trust partners: Imperial College Healthcare NHS Trust; Central and North West London NHS Foundation Trust; Central London Community Healthcare NHS Trust; Chelsea and Westminster Hospital NHS Foundation Trust; Ealing Hospital NHS Trust; Royal Brompton and Harefield NHS Foundation Trust; The Hillingdon Hospitals NHS Foundation Trust; The North West London Hospitals NHS Trust; The Royal Marsden; West London Mental Health NHS Trust; West Middlesex University Hospital NHS Trust.
Clinical Commissioning Groups (CCG) partners: NHS Brent CCG, NHS Central London (Westminster) CCG; NHS Ealing CCG; NHS Hammersmith and Fulham CCG; NHS Harrow CCG;, NHS Hillingdon CCG; NHS Hounslow CCG; NHS West London (Kensington and Chelsea, Queen's Park and Paddington) CCG.
Read more about Imperial College Health Partners
How they relate
Within the Imperial College AHSC-AHSN relationship, the Imperial College AHSC largely (though not exclusively) focuses on discovery science and early stage translation (T1-T2), while the AHSN focuses on larger-scale knowledge mobilisation and delivery of evidence based practice into healthcare through dissemination, adoption and diffusion across the partner organisations and beyond (T2-T4). Imperial College London and the Imperial College Healthcare NHS Trust are both formal voting partners of the AHSN, representatives of both organisations attend meetings of ICHP, as well as the Imperial College AHSC Director. The AHSN Managing Director similarly attends the Imperial College AHSC Joint Executive Group and through these arrangements close working relationships are maintained.
AHSC foci:
discoveries arising from basic and applied research

developing innovation and collaboration with industry with regard to research and discovery

excellence as a provider of multi-professional education
AHSN foci:
foster research and participation

innovate through adoption and diffusion

enhance wealth creation and industry engagement
This integrated relationship is further supported through interaction with:
---