Royce at Imperial Facilities
We have a wide range of capability in thin film deposition, patterning and milling, electrical testing and characterisation.
If you're interested in finding out more about our capability and our equipment access routes, please get in touch.
Our Facilities
Sir Michael Uren Hub
Royce at Imperial will be based on the 8th floor of the Sir Michael Uren Building at Imperial Colleges White City Campus. Our new lab will feature a wide range of thin film deposition, characterisation and testing capability, as well as a 140 m2 clean room.
The white city development has been an exciting new project for the college, and is the home of the Chemistry department, the ihub and the molecular sciences research hub. Find out more about the white city campus.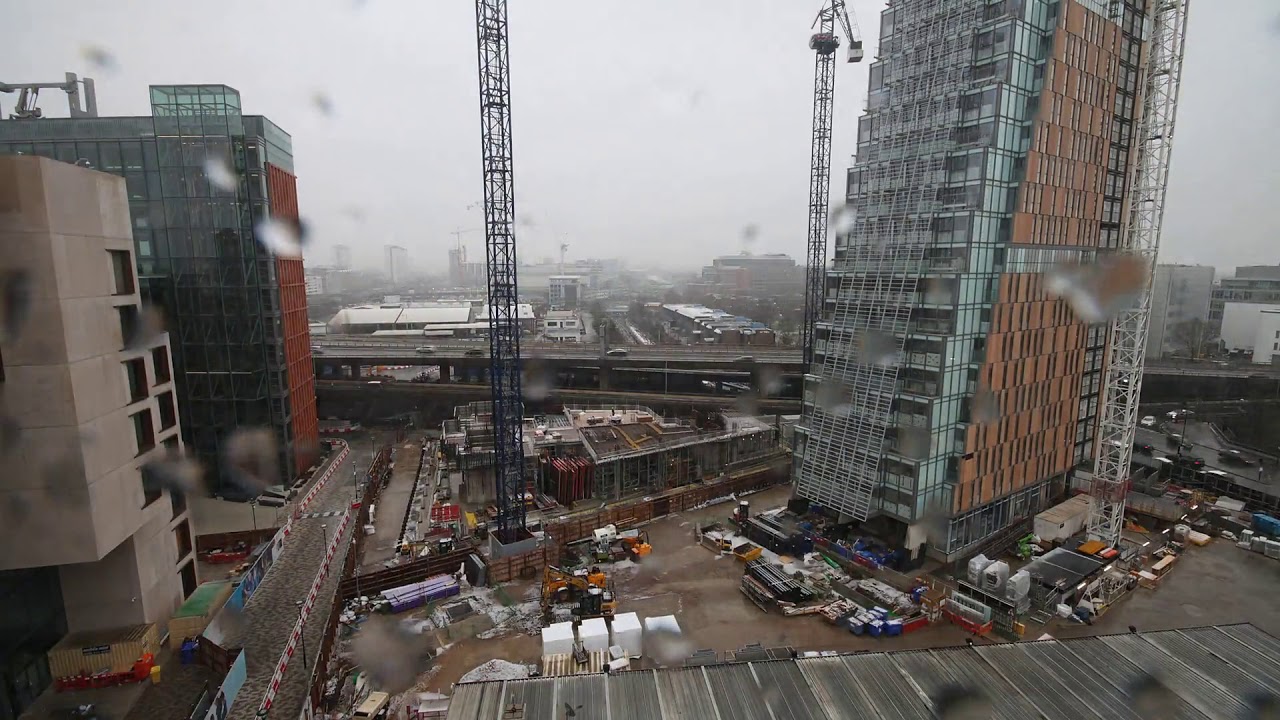 Thin Film Deposition
Our Thin Film Deposition suit will include:
VG Scienta Nanoedge 100, Combined PVD and CVD Graphene Deposition

Mantis Oxides E-beam Epitaxy Deposition
VG Scienta OLED edge combined CVD and PVD deposition system
Combined Mantis Magnetron Sputtering and E-Beam Deposition System
Neocera Pulsed Laser Deposition System
Mantis Nitrides E-beam Epitaxy Deposition System
Korvus Hex-L Deposition System
Patterning and milling
Our Patterning and Milling Capability includes:
ORA IM150 Ion Milling System

Sentech Etchlab 200 Reactive Ion Etching

Page Raith eLine Plus (used as placeholder) Electron Beam Lithography 1 EBL Lab 2

OAI Mask Aligner and UV Exposure System Model 200

Karl Suss Mask Aligner MJB3
Testing and characterisation
We have the following testing and characterisation capability:
Veeco Dektak 150

Signatone S-1160 Room Temperature Probe Station

Janis Microwave Cryo Probe Station

Agilent B1500A Semiconductor Device Analyzer

Agilent 4287A RF LCR Meter

Agilent 8722ES Vector Network Analyzer

Filmetric F20-UV Thin Film Analyser

KLA Tencor D-600 Profiler

Dual Beam Scios FIB with Cryo Stage
Malvern Panalytical / Empyrean MultiCore High-Performance X-ray Diffractometer
Sigma Zeiss Scanning Electron Microscope
3D Laser Scanning Confocal Microscope
Electrochemistry suite- including an electrochemical mass spectrometry instrument
SPIN-Lab
SPIN-Lab includes a wide range of equipment to study and manipulate spins, and can be accessed through the Royce Platform.
Full details of SPIN-Lab Equipment