Upgrade to Windows 10
Windows 10 upgrade checklist
I have backed up all my personal data to OneDrive for Business (recommended) or my H:drive
I have completed the Windows 7 to 10 upgrade Ask form to notify ICT of software requirements or potential issues
I will look out for an email from the Windows 10 project team and work with them to find a suitable ugrade date and time
If your staff computer is still operating Windows 7 we strongly recommend you read all the information on these web pages, as staff are required to take action prior to upgrading to Windows 10 to ensure that data, applications and any specialist equipment is not lost or impacted.
ICT will manage the move to Windows 10 by upgrading departments in phases. Staff who are currently using Windows 7 will either receive an email or a pop-up on their computer from ICT informing them that they will be required to upgrade to Windows 10.
This email will be sent from the Windows 10 upgrade team in ICT. It is important that you acknowledge this email as it will contain instructions on how to upgrade, a time period in which to upgrade and how to get help.
The Windows 10 project team will manually complete a "wipe and upgrade" to your computer. This means that all applications and files saved either on the desktop or on the computers local drive will be wiped. Once upgraded it will feel as if you are working from a brand-new computer, although a few core items will copy across after the upgrade.
Windows 10 FAQs
What does "wipe and upgrade" mean?
A "wipe and upgrade" is as it sounds, Windows 7 will be removed from your computer and replaced with Windows 10.
Applications and files saved on your computers desktop and local drive will be wiped during the upgrade. It is essential that you save all documents and data to either your personal OneDrive for Business (ICT's recommended file storage solution). For more information on file storage read our saving my files web pages.
If you are running specialist equipment on your computer, require Windows 7 in order to run certain applications or use specialist software, then please complete our Windows 7 to 10 form on Ask as soon as possible.
What will change?
The look and feel of your Windows desktop will change, but the core functionality will be similar to previous Windows operating systems. Please download our Differences between Windows 7 and 10 guide to see how the Start menu and basic actions differ.
After the upgrade your computer should be automatically setup with the following:
Windows Start menu
Option to upgrade Office applications to the Office 365 license
Adobe reader
Access to the College print service (HP touch card printers)
Access to USB connected printers (Staff will have to reinstall networked printers)
Browser bookmarks and favourites
Outlook signatures
Role accounts in Outlook
Access to the Software Centre to reinstall lost applications
When can I upgrade to Windows 10?
If you would like to upgrade to Windows 10 now you can request this by completing the Windows 7 to 10 upgrade Ask form. If successful ICT will be in touch with installation instructions.
You will be sent an email from the Windows 10 project team when you are required to upgrade. An engineer will contact you to agree a date and time to complete the upgrade.
Before your computer is upgraded to Windows 10 you are required to back up all your personal data to OneDrive for Business (recommended file storage). View our saving my files web pages for more information on file storage solutions at the College including storing sensitive data.
How long is the upgrade?
The upgrade time varies from computer to computer. The slower the computer and the bigger the local files are, the longer the upgrade will take. On average, the entire upgrade will take approximately 4 hours to complete.
You will not be able to use your computer during this time, so ICT recommend that you set the upgrade to take place at a date and time that is most suitable for you and the ICT engineer completing the upgrade.
How to back up data and files?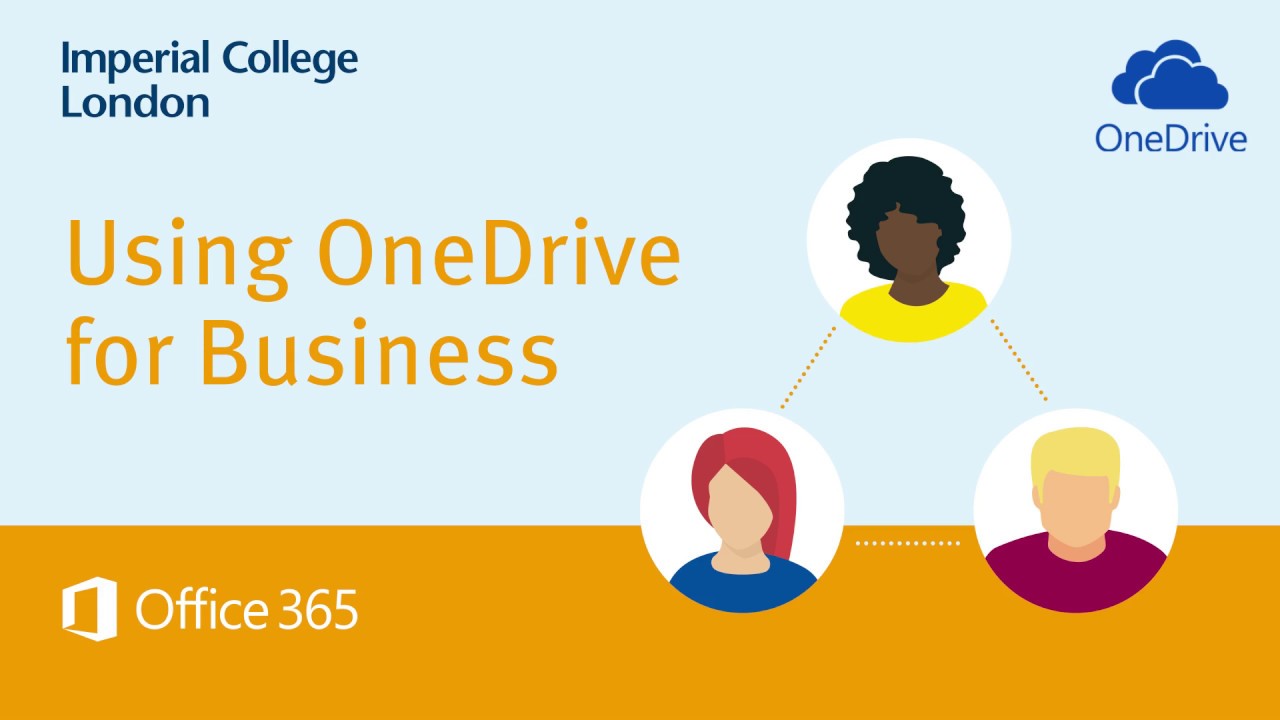 In order to protect documents and data staff will be required to back up work to either their personal OneDrive for Business.
If you haven't already, ICT strongly recommend that you set up your personal OneDrive for Business on your computer as soon as possible. OneDrive for Business offers staff 5TB of cloud storage and means that you can access your files from any device, at any time and from anywhere.
OneDrive for Business is the College's preferred method for file storage. Please view our OneDrive for Business web pages for further information, including installation instructions.
IMPORTANT: Files that have correctly synced with OneDrive for Business will have a green tick next to them. If a red cross appears it means the file has not synced and the data could be lost.
I have lost important data, how can I get it back?
During the upgrade ICT will be taking a copy of your computers data and saving it to a secure file system. A back up of your computers data will be available on the system for 3 weeks after the upgrade has been completed.
If you think you are missing important data, then you can contact the ICT Service Desk who will endeavour to recover the data for you.
Your computers data is only stored with ICT for 3 weeks after you have upgraded. Data past 3 weeks post upgrade cannot be recovered.
How will I get my software back after the upgrade?
ICT have made popular software available from the Software Centre. You can access the Software Centre form your computers Start menu. Once opened search for the software and install.
Previously paid for software will not be available on the Software Centre. Please contact the ICT Service Desk to re-install software which is not available on the Software Centre.