Medicine and Life Sciences Summer School
2023 programme information
Programme dates: 3 July - 15 July or 7 August - 19 August
Programme fee: £5,825
Medicine and Life Sciences will introduce you to new research techniques and subject content. You will learn key clinical skills in practical workshops led by health professionals at one of Imperial's affiliated hospitals. 
You will:
Conduct practical experiments, collect and analyse data.

Spend a day a

t one of Imperial's affiliated teaching hospitals where you will l

earn real clinical skills

.

Encounter new concepts and systems in lecture-led teaching sessions
Work as part of a team to analyse case studies and construct a genogram
Develop your understanding of molecular biology theory and practise through a range of practical activities.
Download a SAMPLE Medicine and Life Sciences timetable
Session outline
During the 2022 programme students participated in the following sessions. 2023 programme content is currently being finalised and the session outlines below are indicative.
Session outline
Medicine sessions
Cancer and immunotherapy
Through a combination of classroom-based teaching, interactive group discussions and small group learning students:
Found out what cancer is, how it develops and how it impacts human health;
Understood the key players in the immune system, and examined the interplay between the immune system and cancer;
Investigated how recent research discoveries have allowed scientists to harness the power of the immune system to effectively target cancer cells, and discussed some of the exciting developments in the field of immunotherapy.
Understanding Endocrinology and Diabetes
Hormones affect every organ in the body, and regulate important physiological processes including growth, metabolism, stress and reproduction. Students investigated what happens when certain hormonal systems go wrong, and how we can diagnose and treat endocrine disease.
They then explored the connection between diabetes and obesity – what it is, how it develops and its impact on health.
Urinary system
Following an introduction to the urinary system and its role in the body, students conducted practical urine analysis using dipsticks. As a group, they then developed management strategies for ensuring healthy kidney function including:
Structure of kidney nephron and identifying the compounds absorbed/secreted in each area.
Understanding the process of urine production, transfer and storage.
Using urine dipstick testing to diagnose basic disorders.

Clinical skills (practical)
The practical clinical skills session takes place at the Imperial College Healthcare NHS Trust (Hammersmith or Charing Cross Hospital). This Trust is one of the largest of its kind in the UK, providing healthcare to around 1.5 million people each year. The hospitals are renowned for their strong research connections and are a major provider of education and training for health professionals and medical undergraduates.
Led by a clinical lecturer, students participate in a series of practical sessions based on vital medical skills such as:
ABCDE assessment
Measuring blood pressure
Measuring blood glucose levels
NEWS scoring
Basic life support
Heart scan
Neck scan
CPR
Becoming an emergency leader
Life Sciences
During the 2022 Life Sciences sessions, students analysed genetically modified (GMO) Drosophila melanogaster fly strains with new artificial characteristics to identify and isolate the cloned genes responsible, using modern biological and biochemical methods.
They were introduced to health and safety and handling micropipette's (Gilson) and fly genetic theory before undertaking a variety of practical experiments including:
Identification of gene providing lacZ activity;
Identification of location of lacZ expression in modified fly larvae – demonstration;
Visualisation of Green Fluorescence Protein (GFP) plasmid containing strain;
Thermo-sensitivity assay;
Genomic DNA preparation;
PCR amplification of fly DNA;
Agarose gel electrophoresis.
Meet the teachers
Dr Monjur Showkat
Clinical Lecturer, Faculty of Medicine (Clinical Skills).
Find out more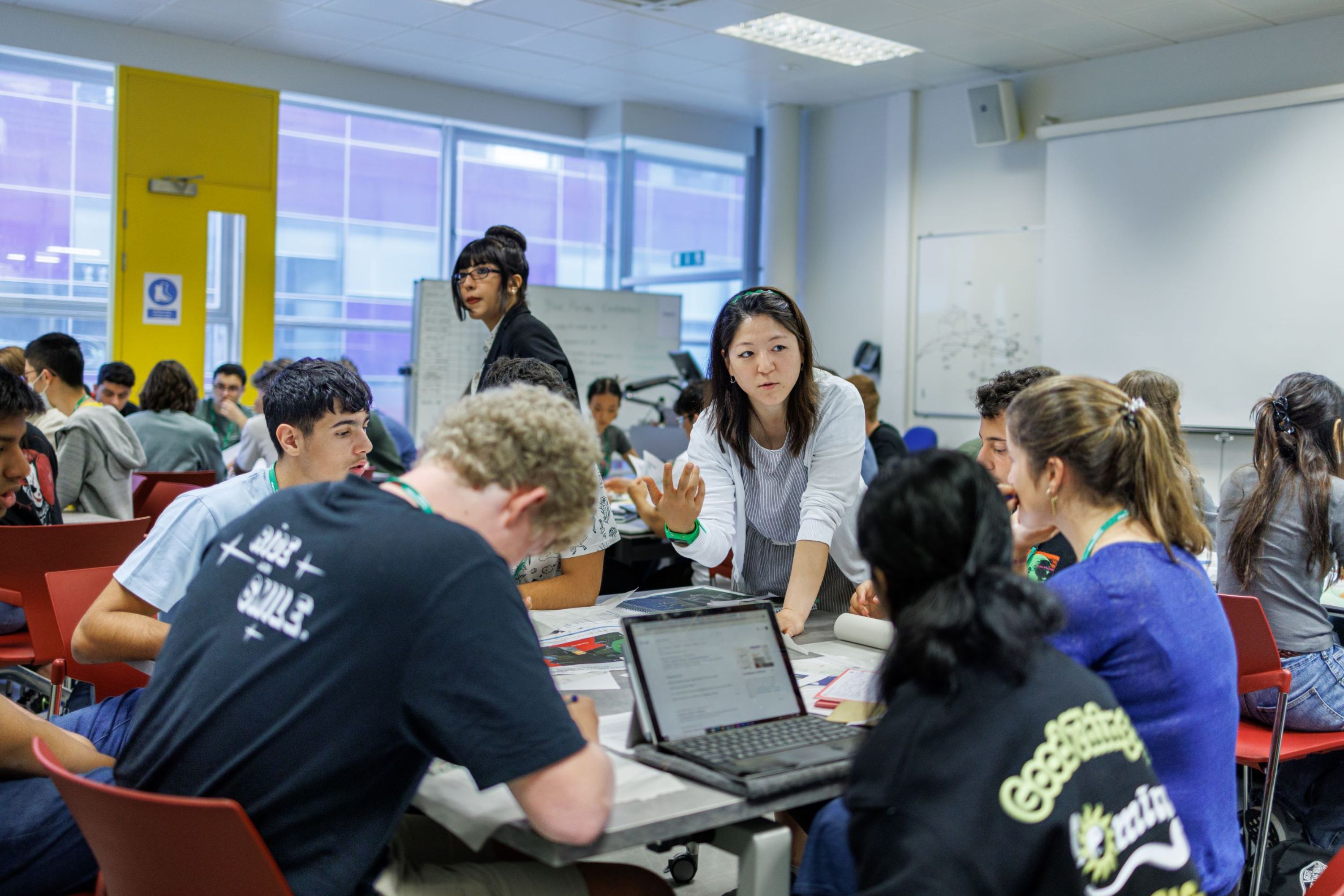 Students practice taking blood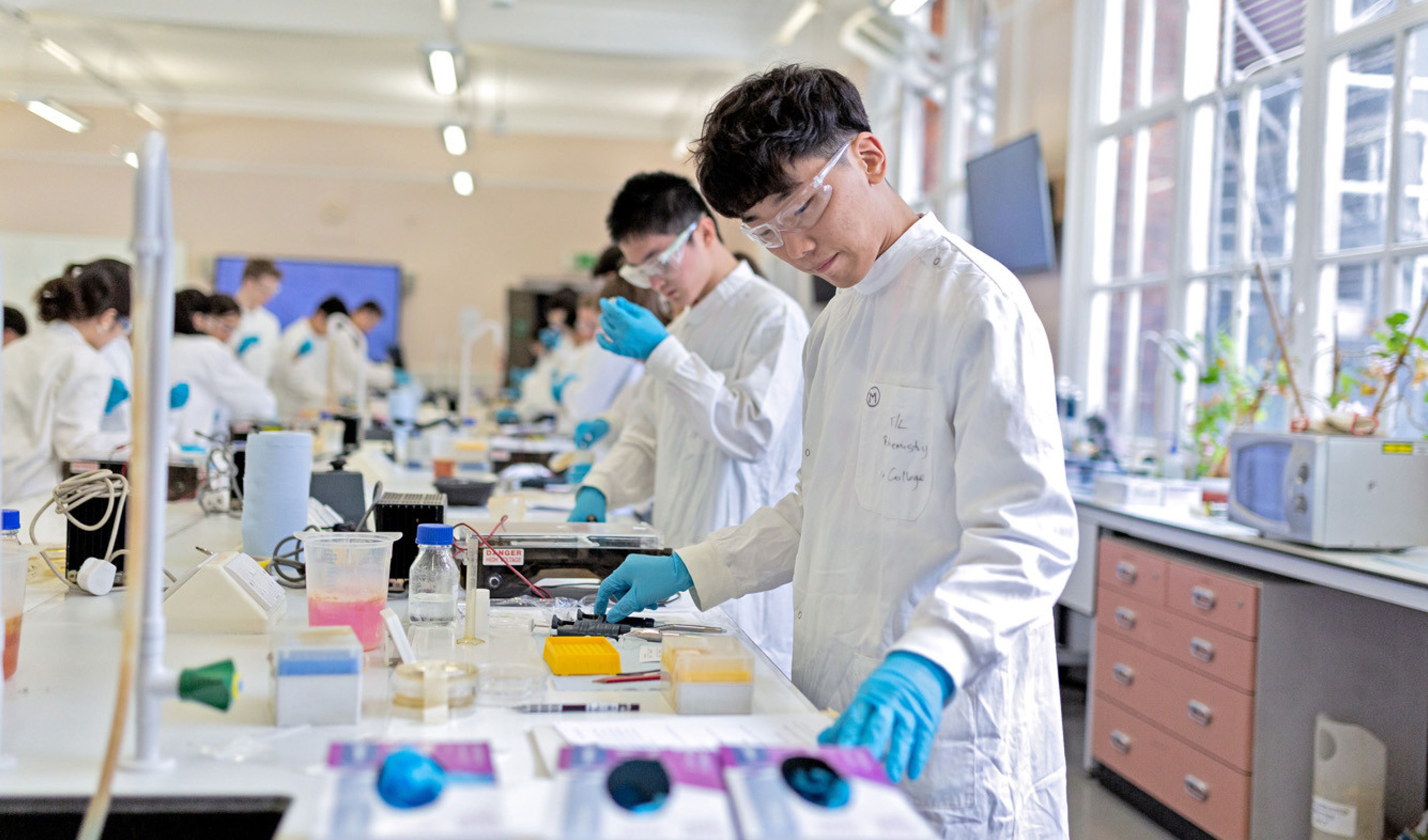 Global Summer School students conducting hands-on experiments.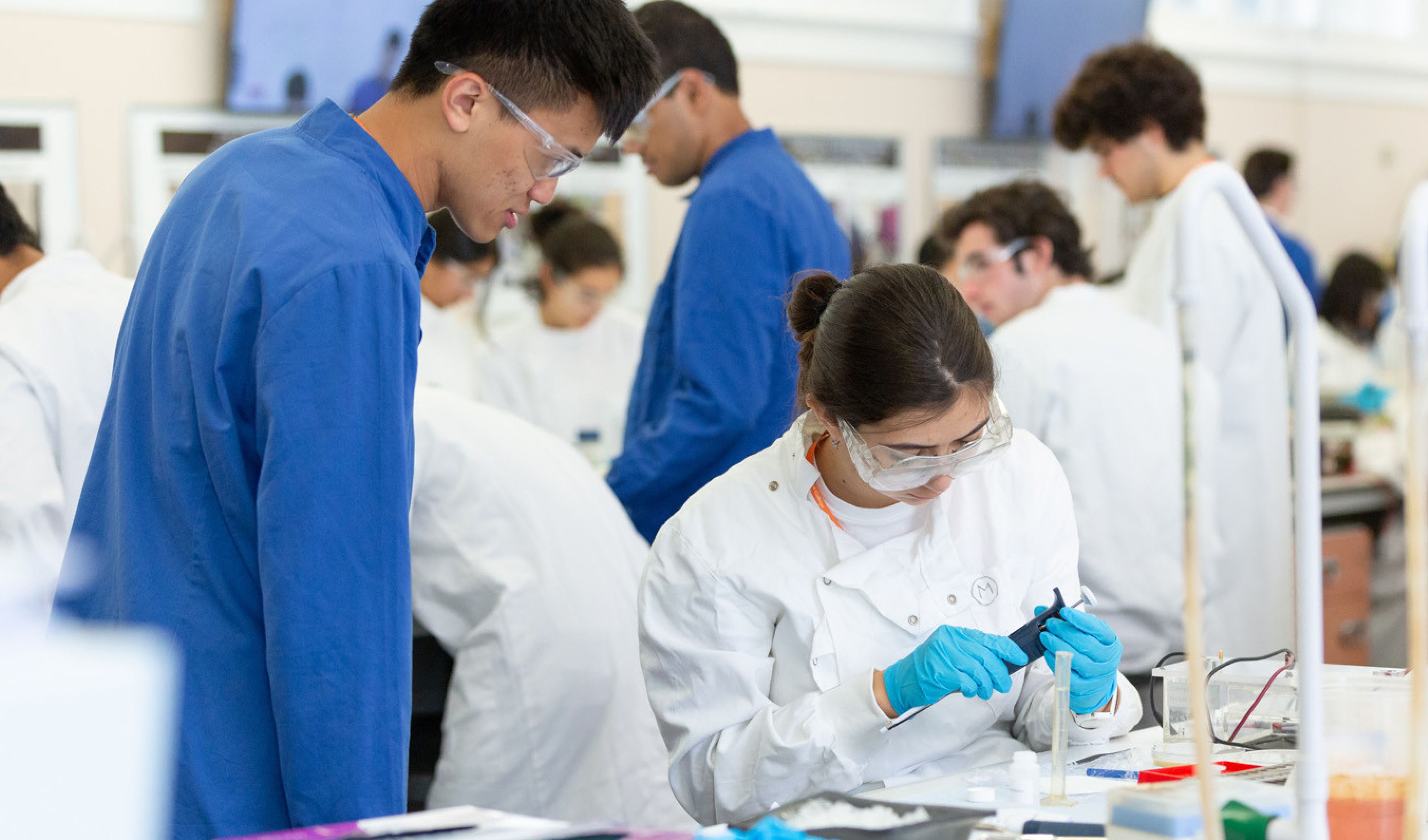 Undergraduate students teaching Global Summer School Student how to use equipment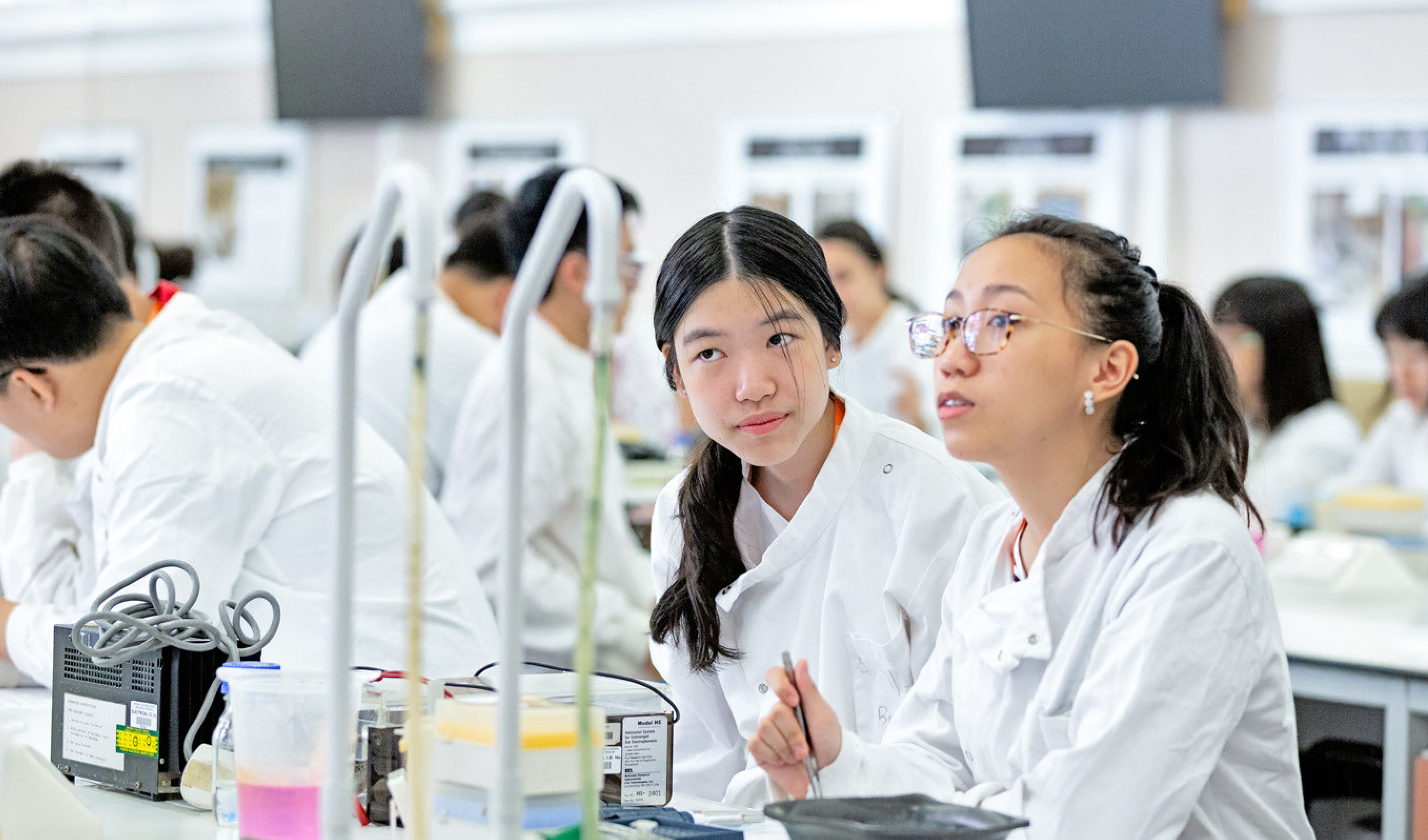 Medicine and life science students listen to a lecture in the bio-lab.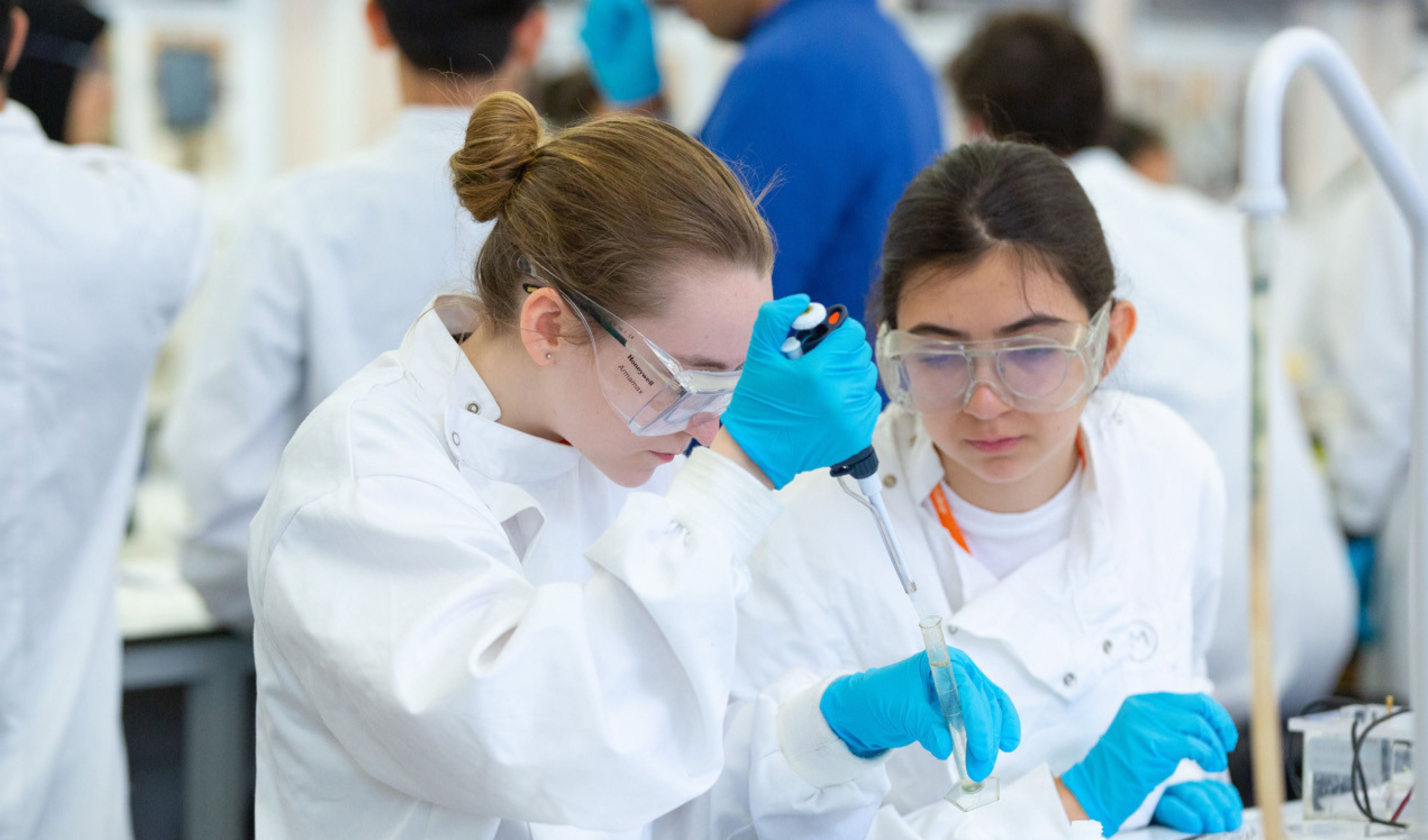 Medicine and life science students using real lab equipment.