Circadian and Sleep Disturbances as Harbingers of Neurodegeneration
A UK DRI Workshop
1-2 March 2023
London, UK
We welcome you to join us on the 1st and 2nd March at South Kensington Campus, Imperial College London.
This will be an extended, interactive workshop intended to bring together expertise for how disturbances in sleep and/or circadian rhythms might impact on neurodegenerative disease.
An important objective will be the catalysis of new collaborative research partnerships to move this promising area forward.
Keynote lecture will be given by Professor Ying-Hui Fu.
We have a line-up of experts speaking across both days. View the full programme - UKDRI_Sleep Workshop 2023 programme
Find out more about our speakers below and take a look at the reading they have provided ahead of the workshop.
Speakers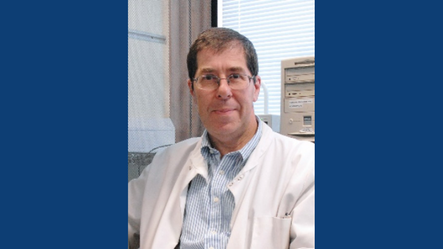 Professor Nick Franks
Department of Life Sciences & UK Dementia Research Institute, Imperial College London
Talk title: The function of sleep - the role of brain clearance
Professor Franks moved to Imperial College as a founding member of the Biophysics Section. He is interested in how general anaesthetics act and has demonstrated that the traditional view that general anaesthetics acted on lipid bilayers was incorrect. His current focus is on the neuronal pathways responsible for anaesthetic-induced sedation and loss of consciousness, and the extent to which anaesthetics act on the neuronal pathways responsible for natural sleep.
Recommended reading:
https://www.franks-wisden-lab.org/
sleep, sedation, insomnia, dementia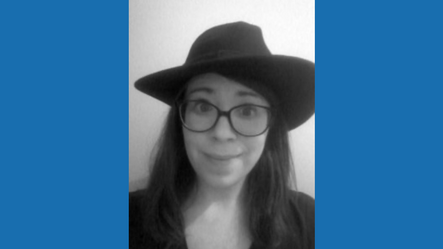 Dr Audrey Chagnot
UK Dementia Research Institute, University of Edinburgh.
Centre for Clinical Brain Sciences, University of Edinburgh
Talk title: The glymphatic system – nightly tides in the brain?
Dr Chagnot is a postdoctoral researcher in Axel Montagne's lab at Edinburgh University where she develops image analysis tools to study how pericytes interact with the vascular basement membrane in the context of ageing and dementia. Audrey defended her thesis in 2021 in Caen, France, where she worked on the magnetic resonance imaging of the glymphatic system.
Recommended publications:
Sleep Drives Metabolite Clearance
Oscillations in human sleep
Ageing, Dementia, Blood-Brain Barrier, Vascular Basement Membrane, Glymphatic System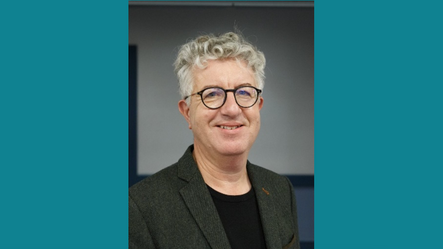 Professor William Wisden
Dept of Life Sciences & UK Dementia Research Institute, Imperial College London
Talk title: How poor sleep impacts dementia-related pathology
Professor Wisden has worked extensively on GABA and glutamate receptors, initially their cloning and molecular characterization, and then later using mouse genetics to understand how these receptors work in various circuitries. Since around 2009, he has investigated sleep-wake circuitry. Wisden became a founder member of the UK DRI where he studies how sleep quality impacts dementia-related pathology.
Recommended reading:
https://www.franks-wisden-lab.org/
sleep, insomnia, dementia
Speakers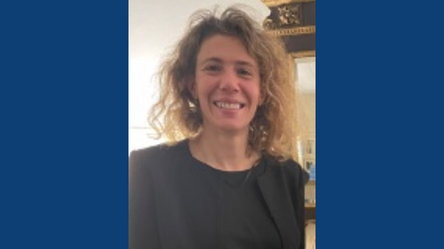 Dr Cynthia Sandor
UK DRI at Cardiff University
Talk title: Wearable devices can identify Parkinson's disease up to 7 years before clinical diagnosis
Dr Sandor is a Sêr Cymru II Fellow and UK DRI Emerging Leader at the UK DRI at Cardiff. Dr Sandor contributed to multiple genetics studies on auto-immune diseases. She worked on evaluating the validity of induced pluripotent stem cell derived neuronal models. Dr Sandor's research aims to elucidate the molecular mechanisms underlying disease severity and progression in Parkinson's disease.
Recommended reading:
The UK Biobank website
Parkinson's disease, REM sleep behaviour disorder, genetic/genomic, machine learning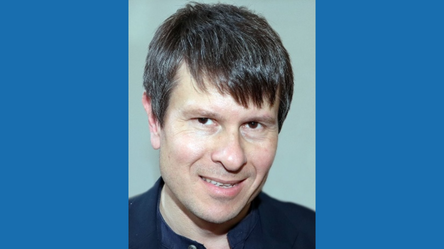 Professor Vladyslav Vyazovskiy
University of Oxford
Talk title: Local and global regulation of sleep
Professor Vyazovskiy joined the Department of Physiology, Anatomy and Genetics at the University of Oxford in 2013 as a Senior Research Fellow, before becoming Associate Professor of Neuroscience in 2015 and Professor of Sleep Physiology in 2021. Since 2020, he is a Tutorial Fellow in Medicine at Hertford College, and is a member of Sir Jules Thorn Sleep and Circadian Neuroscience Institute (SCNi).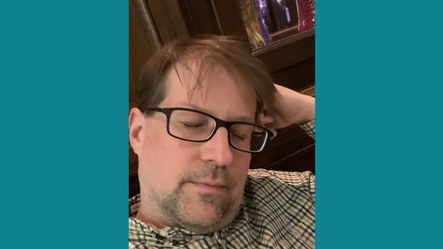 Professor Jason Rihel
Professor of Behavioural Genetics; Dept of Cell and Developmental Biology; University College London
Talk title: Amyloid beta regulation of sleep and clearance in zebrafish
Professor Rihel uses molecular and behavioral genetics to probe the mysteries of sleep and arousal in zebrafish. His research focus flows naturally from a lifelong interest in the molecular and neuronal underpinnings of innate behaviors. In 2013, Jason established his own research team at University College London, where he is Professor of Behavioural Genetics.
Suggested reading:
Zebrafish sleep maintenance
Sleep is bi-directionally modified

Sleep, Amyloid-beta, Alzheimer's Disease, neuropeptides, zebrafish
Speakers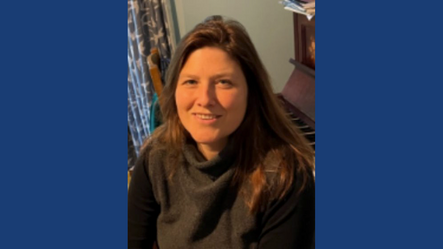 Dr Liz Coulthard
Associate Professor in Dementia Neurology, University of Bristol.
Talk title: Sleep for better brain health
Dr Coulthard is an associate professor in dementia neurology at the University of Bristol. She leads the ReMemBR group and runs a cognitive disorders clinic on early, accurate diagnosis of dementia. Her research looks at early markers of and interventions for Alzheimer's disease. She investigates sleep in early Alzheimer's Disease and the relationship between long-term memory, sleep and Alzheimer's Disease.
Recommended reading:
Disturbance Forecasts β-Amyloid Accumulation
Sleep in mild cognitive impairment and early dementia

Alzheimer's, Sleep, intervention, EEG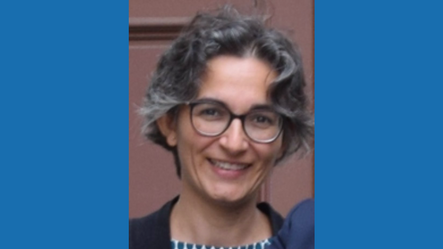 Dr Séverine Sabia
Inserm (France) and UCL (UK), epidemiologist, leader of the Whitehall II accelerometer substudy
Talk title: From sleep to circadian rhythm as predictors of dementia
Dr Sabia is a researcher in epidemiology at the Inserm. She leads the Whitehall II accelerometer substudy at University College London. Her recent work showed the importance of sleep duration starting in midlife for dementia and multimorbidity. She is also a contributor to the GGIR R package for extraction of variables from accelerometer data.
Recommended reading:
Sleep duration with incidence of dementia
Characterising sleep breaks
Association of sleep duration

physical activity, sleep, accelerometer, dementia, ageing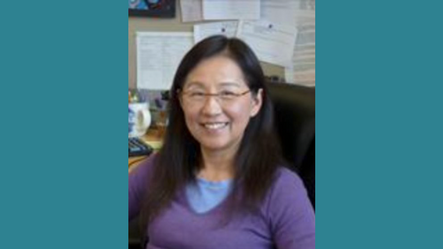 Professor Ying-Hui Fu Keynote lecture
Professor of Neurology, University of California San Francisco
Talk title: Genetic sleep variants protect against AD
Professor Fu's research uses human genetics combined with multiple model organisms to investigate molecular mechanisms of human conditions. For myelin biology, she investigates the interlocking networks of protein-coding genes and non-coding RNAs in ensuring healthy myelin. She and her team identified several mutations for circadian and sleep behaviours that lead to extreme morning lark phenotype.
Recommended reading:
Mutant neuropeptide S receptor
Sleep mutations reduce Alzheimer's pathology in mice
Sleep, Circadian rhythm, Genetics, Healthy aging.
Speakers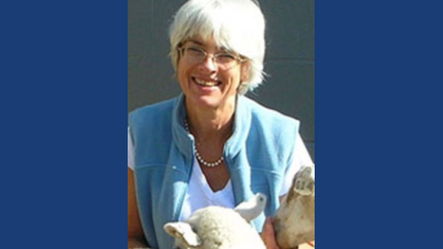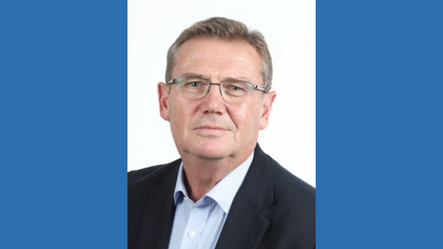 Professor Derk-Jan Dijk
University of Surrey and UK DRI care Research and Technology Centre
Talk title: Intra-individual variation in sleep and symptoms in dementia
Professor Derk-Jan Dijk founded the Surrey Sleep Research Centre in 2003. As part of the UK DRI Care Research & Technology Centre at Imperial in collaboration with the University of Surrey, he will lead a novel programme of research developing new technologies to enhance sleep for people with dementia.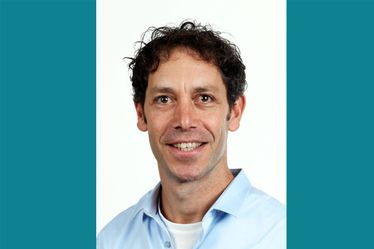 Professor Nir Grossman
UK Dementia Research Institute, Imperial College London
Talk title: The dynamics of awake-sleep brain state transition
Combining his skills in physics and neuroscience, Dr Nir Grossman, Lecturer in Dementia Research at Imperial College London, is at the forefront of cutting-edge techniques modulating aberrant neural activity in brain disorders. In 2018, Nir was awarded the Science & PINS Prize for Neuromodulation, for his pioneering work on noninvasive brain stimulation method. He joins the UK DRI at Imperial to apply this work to neurodegenerative diseases.
Speakers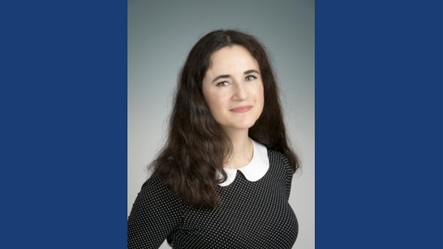 Dr Ivana Rosenzweig
Kings College London
Talk title: Obstructive Sleep Apnoea, Neuroinflammation and Dementia: A Tripartite Relationship?
Dr Rosenzweig heads Sleep and Brain Plasticity Centre. The mission of SleepCity laboratory is to generate new understanding of mechanisms behind serious neurological and psychiatric disorders, and to propose their treatment and prevention through utilisation of sleep neurobiology.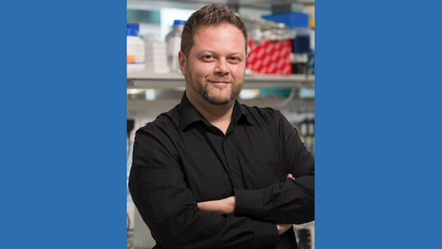 Dr Marco Brancaccio
UK Dementia Research Institute, Imperial College London
Talk title: Mechanisms of circadian dysfunction in Alzheimer's disease.
Dr Marco Brancaccio is interested in mechanisms driving circadian disruption in the early stages of neurodegenerative diseases. Marco joined the UK DRI at Imperial in 2018, where he leads a group that use pioneering techniques to investigate circadian brain function.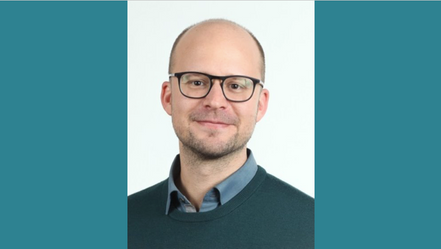 Dr Marc Aurel Busche
UK Dementia Research Institute, University College London
Talk title: A surprising connection between amyloid precursor proteins and sleep-slow oscillations
Dr Marc Aurel Busche's research group studies brain ageing and dementia with a focus on the cellular and neural circuit mechanisms of Alzheimer's Disease (AD), the most common cause of dementia in elderly people. Ongoing work in his laboratory employs advanced imaging, electrophysiological and analytical approaches to characterise the mechanisms underlying progressive cellular and circuit deterioration in AD.
Speakers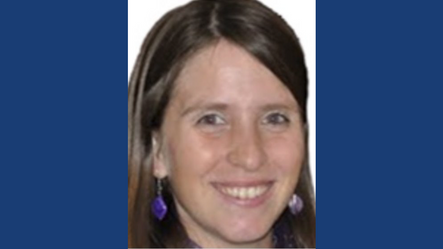 Dr Daniela Noain
University of Zurich
Talk title: Sleep and Neurodegeneration: A malleable two-way relationship?
Dr Noain has a PhD in neurobiology and a keen interest in the field of sleep research. Daniela's research aims to implement enhanced sleep as a therapy or preventive strategy for brain disease, with special focus on the interaction of brain slow waves and neurodegeneration. For this, she explores novel conceptual and technical tools of sleep neuromodulation.
Slow-Wave Sleep, Neurodegeneration, Protein Accumulation/Clearance, Translational Research, Closed-Loop Auditory Stimulation

A huge thank you to all involved in the workshop. We hope that the discussions continue. If you are keen to get involved or join in the conversation, please contact ukdri@imperial.ac.uk.