Cardiothoracic anaesthesia and transplant-associated injury
Overview
Modern cardiothoracic surgery provides some of the most innovative treatment options for patients suffering from severe and end stage cardiovascular and respiratory disease, including mechanical assist and heart-lung transplantation. Despite major progress, these invasive surgeries represent some of the most invasive insults to humans and are associated with high perioperative complication rates, disability, severe morbidity and mortality.
This research is dedicated to better understanding the fundamental mechanisms involved in these complications and translating mechanistic insights into sophisticated diagnostics in real time at the bedside. We are also committed to improving outcomes by assessing our patient care locally and on a global international scale and by evaluating novel therapeutic options and by building international consensus towards the highest quality of care.
We are focusing on two principle mechanistic areas namely the surgical inflammatory response and the consequent metabolic disequilibrium. Translating these alterations, we are conducting biomarker research with major interest in perioperative exhaled breath analysis, especially methods suitable for deployment into the operating room and intensive care unit with real time data acquisition. In the therapeutic domains we are improving ventilation practices, modulating surgical inflammation by novel cytokine absorption therapy, optimising metabolism by inhaled nitric oxide and improving transplantation by revolutionary ex vivo platforms.
Our activities are recognised internationally. By appointments into leading roles at the European Association of Cardiothoracic Anaesthetists and the International Association for Breath Research, we are improving patient care by leading position statements and multisociety clinical consensus guidelines.
---
Summary of current research
Cardiac surgery
Frailty in cardiac surgery: collaboration with Pecs University
International Inhaled Nitric Oxide Registry for adult cardiac surgery- an EACTA

collaboration
Thoracic surgery
ProThor study: Evaluation of two ventilation strategies with two different levels of PEEP on outcomes following one lung ventilation in thoracic surgery
OPTIMALung: Worldwide prospective study to evaluate current anaesthetic practices during major thoracic anaesthesia
Lung transplantation
POPSTAR study: Evaluation of novel surgical technologies (EVLP and minimally invasive surgery in lung transplantation)
EXTRALUNG study: Basic and clinical evaluation of human lung ex vivo perfusion including the Transmedics Organ Care System at Harefield Hospital
DEVELOP-UK: As a mechanistic substudy to the UK wide evaluation of ex vivo lung perfusion, we are exploring global metabolic consequences of EVLP. Collaboration with Newcastle University and DEVELOP-UK investigators.
CYCLON-Lung Tx study. In a pilot study, we are planning to evaluate the impact of Cytosorb hemoadsorption therapy on clinical and molecular outcomes of lung transplantation
AMELIA study: International survey of current anaesthetic management of lung transplantation: a Munich University-EACTA collaboration
International consensus guidelines on anaesthetic and intensive care management of lung transplantation. An EACTA/SCA/ISHLT/ESOT, AST/EACTS/ESTS collaboration.
Mechanical assist in heart failure
Prevalence, Impact, Prediction and Mechanisms of vasoplegia during LVAD implantation: Collaboration with University of Utrecht
PURSUADE survey: International survey of current anaesthetic management of LVAD implantation: an EACTA collaboration
CYCLON-LVAD study. In a pilot study we are planning to evaluate the impact of Cytosorb hemoadsorption therapy on clinical and molecular outcomes following LVAD insertion. Collaboration with University of Utrecht.
Breath analysis
Exhaled ethylene as a novel biomarker of sepsis: Collaboration with Rudbound University
Position statements of the Perioperative and Critical Care Assembly of the International Association of Breath Research on the status of breath analysis in perioperative medicine and critical care.
Epi-Nova study: Enabling Point-of-Care Implementation of Novel Technologies for Isotope-Selective Breath Analysis: an EU collaborative project
---
Key members within Cardiothoracic anaesthesia and transplant-associated injury
Dr Nandor Marczin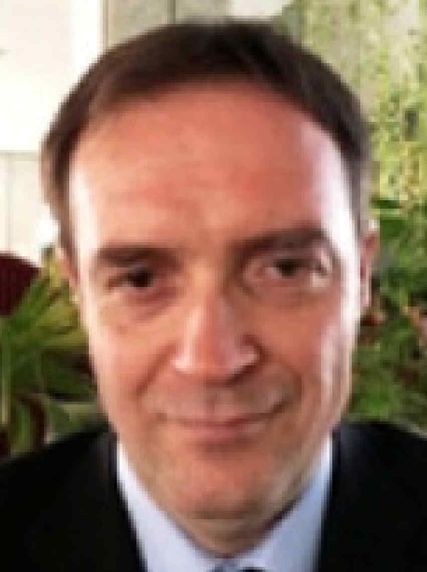 Dr Nandor Marczin
Senior Clinical Lecturer Honorary consultant
Dr Brijesh Patel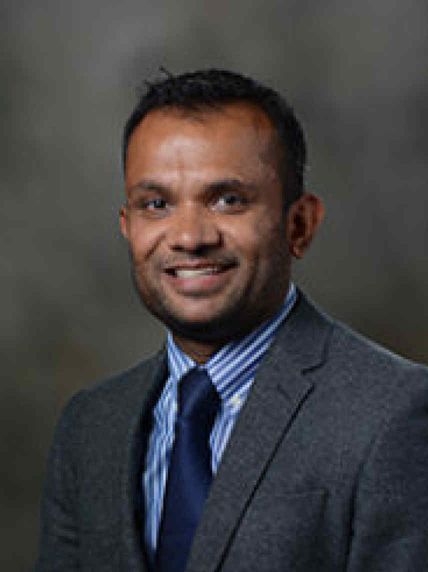 Dr Brijesh Patel
Clinical Lecturer
Funders and collaborators
Collaborators
Professor Ian Adcock (NHLI)
Dr S. Cristescu (Rudbound

University)

Dr E de Waal (

Utrecht University)

Professor Fisher (

Newcastle University

)
DEVELOP-UK Investigators
EPiNova Investigators
ETALON Network
IABR Perioperative and Critical Care Assembly