Learning design
We have expertise in both learning design and educational technology tools to enhance your module and teaching activities.

Through working together, our team of experts will help ensure a seamless progression from curriculum review to pedagogy redesign. We aim to understand your course in full. Then we discuss ideas on how best you can redesign teaching activities within your course.
We can then provide you with support to:
Design your own activities.
Conduct ABC workshops (or other pedagogical workshops or technical training sessions)
Take advantage of our digital media team and exclusive access to the Digital Media Lab (DML) at the South Kensington Campus
Agree evaluation and feedback approaches with our educational analyst
Our Design team provides the hands-on support and guidance you need to rethink and redesign the modules and programmes you currently teach and lead.

Please visit our dedicated learning design SharePoint pages for teaching staff which has more information on timeframes and examples of work already created by The Engineering Ed Tech Lab.
Further information is also available on our digital media and assessment pages.
Learning design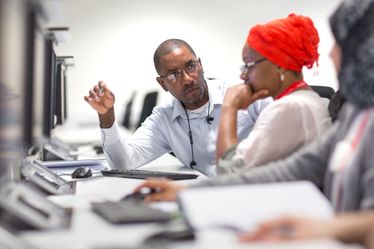 Module level design
We work alongside individual academics who may be starting a new course or are looking to review their previous delivery:
Linking learning design theory to create an effective online student experience
Mapping assessments and activities to learning outcomes and supporting the choice of correct Ed Tech tools
Discussing existing content and where digital media enhancement, content and activities (where applicable) meet the needs of your cohort
Ensuring that accessibility and inclusivity standards are maintained
Deploying high standards of quality assurance for all designs and assessments
Taking advantage of evaluation and feedback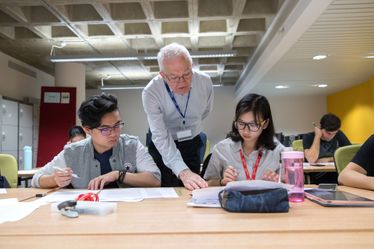 Programme level design (in addition to module level design)
If you are a programme leader who is wishing to discuss ways in which the Ed Tech team can help, please see below the support we can offer in addition to module level design:
Establishing key digital learning requirements in new programmes
Linking together elements of a programme to provide students with effective learning pathways
Project managing timelines and academic teams across multiple modules to ensure timely delivery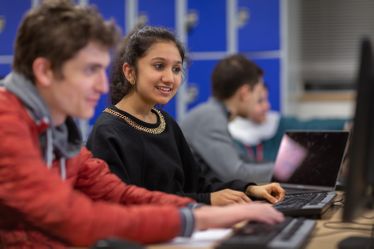 Teaching and learning tools
---
If you would like to speak to us about any of the above, please email us.