11. Student innovators
Enterprising students
In 2017–18, a record 41 student startups were incorporated, 180 new jobs were created, and over £17m investment was received. The three-year survival rate for companies founded by Imperial students is 81% compared to a London average of just over 50%. Notable student startup awards are listed in Table 5.
Professor David Gann, Imperial's Vice President for Innovation, attributes this success in large part to the College's combined strength in STEM and business – not only the education and research training it offers, but also the expanding activity on-campus to motivate and support student entrepreneurship.
The Enterprise Lab, launched in 2016, is the College's hub for student entrepreneurship, offering work space, facilities, advice and mentoring. "Students who go through the Lab have a fantastic opportunity to hone their concept from a technical point of view, and learn what it takes to develop a business around that idea", says Professor Gann.
The Lab is home to the College's flagship student entrepreneurship support programmes, which help students develop business ideas through masterclasses and coaching, culminating in showcases in which finalists are invited to bid for a share of a prize fund. In the last year, the WE Innovate and the Venture Catalyst Challenge (VCC) grew substantially in scale and ambition.
WE Innovate, which is dedicated to women-led startups, expanded with support from Santander Universities and the Swarovski Foundation. In 2017–18, it supported 68 women (up from 40 the year before) from a pool of 210 applicants. Its first prize, increased to £15,000, was awarded to life sciences undergraduate Saujanya Vruddhula for her venture Oggic, which is developing technology to prevent the counterfeiting of drugs.
With support from sponsor Blenheim Chalcot, VCC doubled its prize fund to £40,000, awarding a first prize of £20,000 to maternal health venture Momoby, and supported more teams than ever before. Dr Ana Luisa Neves, Momoby's co-founder, said "VCC provided us with the strategic skills to engage with technology partners, clients and most importantly, the confidence to promote it and share our passion about maternal health with other stakeholders."
The Enterprise Lab has been growing as not only a resource but also a community. Dr Evgeniy Donchev was awarded a PhD in Materials from Imperial in 2015 and, as an alumnus, continues to use the Lab to support his non-volatile memory startup, LoMaRe Technologies.
He says: "The Lab wasn't very well known in the beginning, but now it has really expanded. I use it regularly to work on my company, surrounded by people with like-minded goals, which motivates me even more. The Lab team is amazing – a perfect blend of skilled individuals who are interested in getting to know what you're doing, giving you advice and motivating you. There is definitely a community – the first time you meet everyone you're already part of the family."
While the Enterprise Lab is the College's main hub for entrepreneurial students, it is not the final destination, but an entry point into Imperial's wider entrepreneurial ecosystem, including the redeveloped workshop and prototyping facilities at Advanced Hackspace, and the incubator facilities in the Translation & Innovation Hub (I-HUB). For the first time, student startups launched in the Enterprise Lab are progressing to the White City Incubator, and could soon progress to leasing their own spaces in the I-HUB building.
Professor Gann says: "When you see that pathway of opportunity, it matches what Imperial wanted to do and has done at White City, which is create the spaces for companies to start to be mentored and incubate, and then expand, without having to leave the district, so they're very close to the mothership – and I think that's really important."
Case studies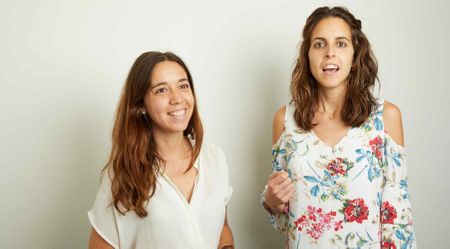 Momoby
Momoby is developing an easy-to-use finger prick test that pregnant women can use to test for diseases known to impact on pregnancy. It aims to improve the health of mothers and babies in low-income countries, where access to prenatal care can be limited. The venture was launched in 2016 while co-founders Dr Ana Luisa Neves and Dr Andrea Rodriguez-Martinez were still completing PhDs (Department of Surgery and Cancer).
The pair won second prize in WE Innovate 2016–17, and went on to win the first prize in VCC 2018 and third prize in the IDea Incubator at IDWeek 2018, a prestigious conference focusing on infectious diseases. They are now seeking further investment to validate their prototype.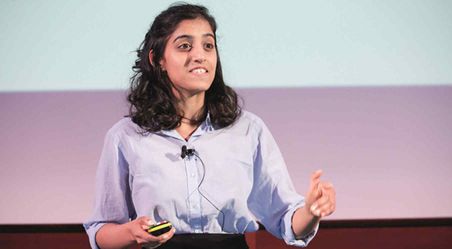 Oggic
Oggic is the brainchild of Saujanya Vruddhula, an undergraduate from the Department of Life Sciences. The venture aims to prevent counterfeit drugs entering the market by using QR codes printed not just on the packaging, but on the drugs, which are registered incorruptibly using blockchain. This could help reduce the 300,000 to 500,000 lives lost to each year due to counterfeit drugs.
Saujanya was awarded the £15,000 first prize in WE Innovate 2017–18 and hopes to use it to launch the product in the near future. She said: "I joined the programme with no real idea of what I wanted my business to be. With the support of the Enterprise Lab, I've created a business which could save both lives and vast amounts of money for industry."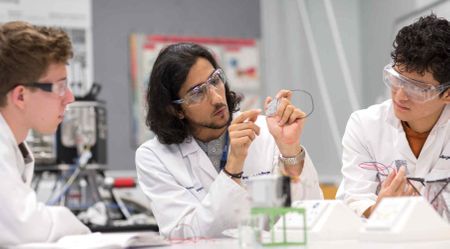 ThinAir
ThinAir is developing a technology to extract clean water from the air efficiently. It is intended to help in humanitarian emergencies and locations where drinking water may otherwise be in short supply, and will initially be brought to market for the purpose of optimising dehumidifiers.
Since taking the venture to the final of VCC 2017, the co-founders, led by CEO Jonathan Risley, have completed undergraduate degrees at Imperial and taken up space in the I-HUB, both in the White City Incubator and Central Working. They have won a series of prizes, and were finalists in the prestigious XPRIZE competition that aims to alleviate the global water crisis. They are currently optimising the technology in readiness for commercialisation.