3. Corporate Partnerships
Vital statistics '17–18
£61m in research funding from industry
£942m in venture capital to IP startups in the last five years
10 new IP startups
376 invention disclosures
From idea to impact
Imperial values collaborative research that combines complex real-world business challenges with academic curiosity and research rigour, to deliver tangible benefits for society. Working in partnership with industry to increase academic engagement in collaborative research and commercialisation lies at the heart of the College's entrepreneurial ecosystem.
Imperial offers companies many opportunities to work with the College. Corporate partnership activities connect the business interests of a wide range of companies with the College's research expertise. The aim is to make it easier for businesses to identify the most relevant academic experts and to design effective bespoke collaborations, such as 'popup' academic teams to work on challenge-led research programmes or flagship industry-funded centres.
Imperial offers businesses a unique depth and breadth of academic expertise across its four faculties and expanding cohort of multidisciplinary research centres and networks of excellence. These pull together expertise across College for tackling major challenges such as nutrition, or addressing emerging research areas such as artificial intelligence.
Find out more about how Corporate Partnerships connects businesses to researchers.
Corporate partnerships blocks - Row 1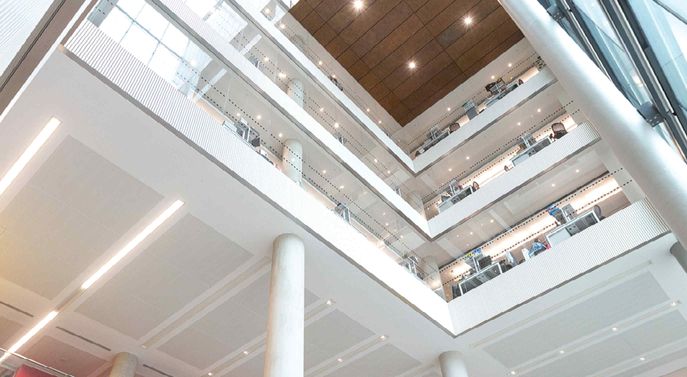 Boost for molecular innovation at white city
Agilent Technologies and Imperial signed a deal for a suite of equipment to promote research collaboration at the new Molecular Sciences Research Hub (MSRH) on Imperial's White City Campus. The agreement was the first corporate partnership for the MSRH, which provides a new research home for the Department of Chemistry, and brings together nearly 800 scientists, clinicians, engineers and business partners to collaborate in new ways to address common challenges in areas such as energy, healthcare and sustainability.
The Agilent agreement includes a new Agilent Measurement Suite and other instrumentation. It will enable interdisciplinary research into areas including clinical diagnostics, biopharmaceuticals, energy and chemicals, environmental science, food testing and agriculture, and materials research.
Agilent president and CEO Mike McMullen said: "Imperial plays a very important role in advancing a deeper understanding of the world through their lab instruction and research. We recognize the important contributions made by university scientific research to solve real-life challenges... It is an honour for Agilent to support Imperial in building an advanced scientific measurement and analytical laboratory on their new White City Campus."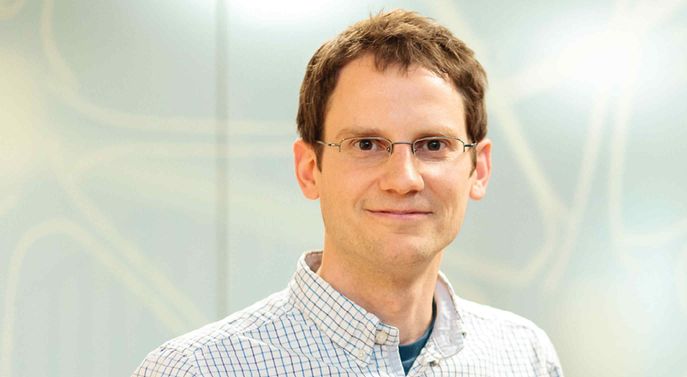 Co-location improves heart disease diagnosis
A new type of collaboration between Imperial and US-based company HeartFlow aims to help physicians improve diagnosis of heart disease, by providing better information about coronary artery blockages and blood flow, which in turn will improve decisions about treatment.
The collaboration involves co-locating a HeartFlow team at Imperial's BioMedical Image Analysis (BioMedIA) group, to pave the path for bringing the latest AI technology into clinical practice. The partnership is led by Dr Ben Glocker (Computing, above), who said: "This collaboration provides us with the optimal infrastructure to go beyond publishing papers and turn our ideas into new clinical solutions."
Dr John H Stevens, President and CEO of HeartFlow, said: "I have no doubt that the combined expertise of the HeartFlow and Imperial teams will help accelerate turning cutting-edge science into ground-breaking products that can positively impact how patients with suspected heart disease are diagnosed and managed."
Corporate partnerships blocks - Row 2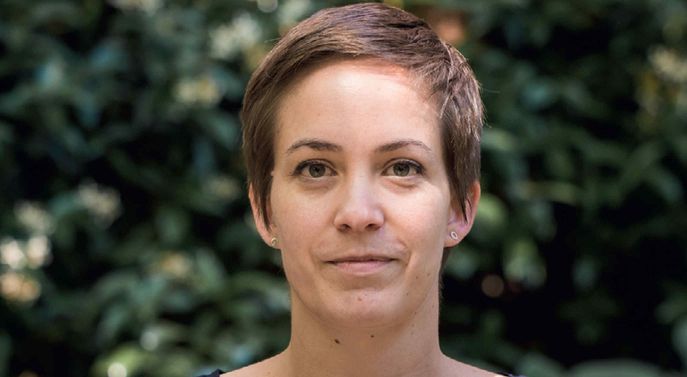 Japanese bioscience collaborations
A partnership between Imperial and Japanese pharmaceutical company Shionogi aims to tackle hard-to-treat infections, by looking into how pathogens become resilient to treatments. The partnership is supporting two postdoctoral positions in the Medical Research Council (MRC) Centre for Molecular Bacteriology and Infection at Imperial.
Dr Sophie Helaine is one of the Imperial researchers leading work to investigate the mechanisms that make some infections so difficult to treat. Her work focuses on persister cells that enable pathogenic bacteria such as Salmonella to persist in the body in a dormant state, survive treatment, and then awake later to cause a relapse of the infection.
"This collaboration is the result of extensive conversations between Imperial and Shionogi," said Dr Helaine. "The additional support of industry partners will enable us to intensify our efforts to tackle hard to treat infections, which could ultimately help reduce the numbers of patients with infections for which existing antimicrobial treatments no longer work."
In addition, Imperial researchers and Corporate Partnerships staff were part of the UK delegation to BioJapan 2017 and 2018, to further the College's aim to forge new collaborations with partners across the world. Imperial researchers have co-authored more than 1,000 research papers with their Japanese peers in the past five years alone. The delegations have showcased academic — industry collaborations, successful university spinouts, digital health in the NHS and Japan — UK research and commercialisation projects.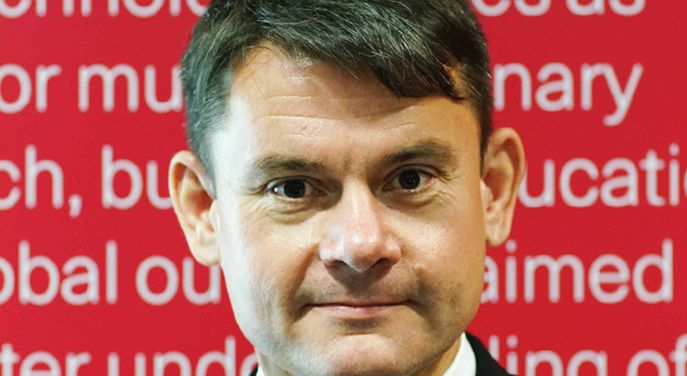 European Market Structure Research Network
Plato Partnership is a not-for-profit company comprised of the largest global equity asset managers and broker dealers. In March 2018, it entered into a strategic partnership with Imperial College Business School to build a network to facilitate independent academic research across the full breadth of the European market structure debate.
Led by Dr Andrei Kirilenko, Director of the Centre for Global Finance and Technology at Imperial College Business School, the network combines academic rigour with institutional knowledge and data from the largest market participants to enable in-depth analysis of consolidated data sets not usually available to academics. It is expected that the innovative research and analysis the Centre is producing around this extremely detailed data will provide the analytical foundation for appropriate market structures in Europe and beyond.
The partnership comes just months after the market faced the largest regulatory overhaul in a decade. "Without a doubt, this is a game-changer for academia, the industry and the regulators," said Dr Kirilenko.