IBP events
Imperial Business Partners events
Get closer to the talent and expertise from across Imperial College London via our dedicated IBP events.
Reinforcing infrastructure for Systems, and Social & Community resilience
Join our speakers for a series of pitches and presentations showcasing Imperial's research expertise and available technologies to improve infrastructure resilience, from cyber security to structural integrity. This will be followed by a panel discussion, chaired by Professor Washington Ochieng, Co-Director of the Institute of Security Science and Technology and incoming Head for the Department of Civil and Environmental Engineering.
Click here to book now and find out more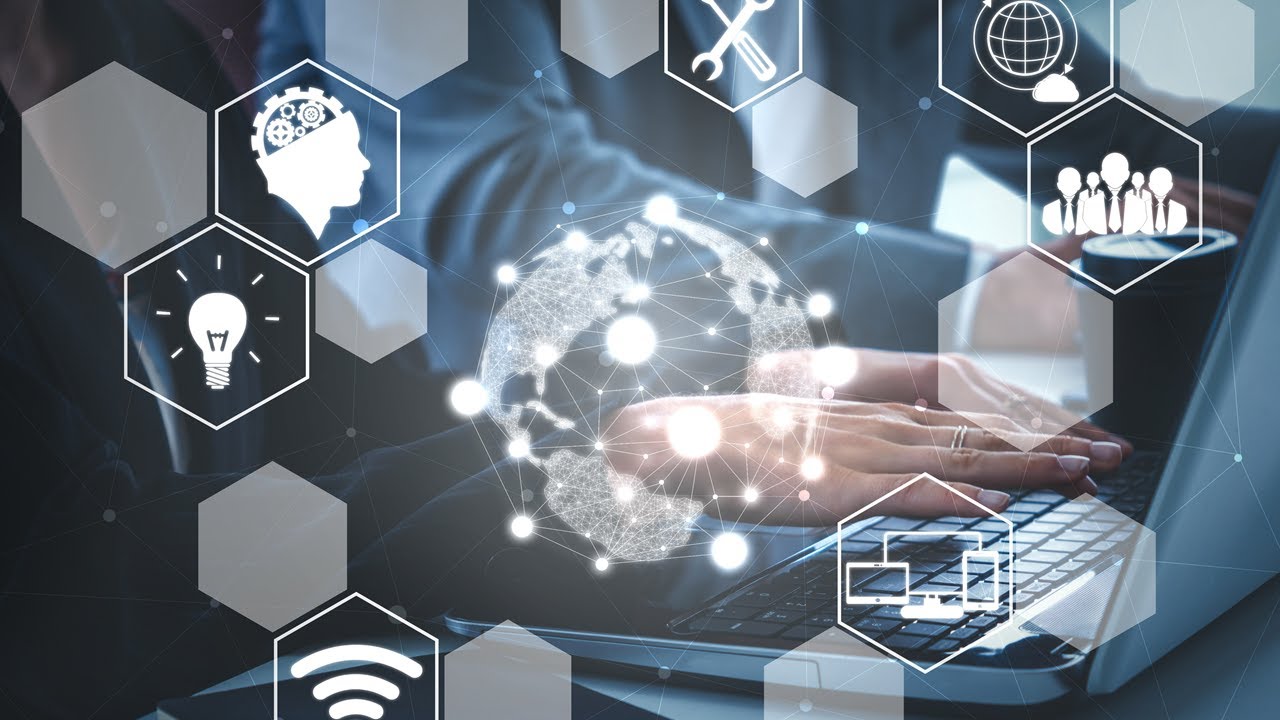 A panel featuring Professor Ruth Misener (Department of Computing), Dr Michel-Alexandre Cardin (Dyson School of Design Engineering) and Maria Angeles Diaz (VP Sales, EMEA and India, and General Manager - Agilent Technologies) discussed how various methods of understanding uncertainty can create opportunities and mitigate risk for organisations around the world in a discussion chaired by Professor Peter Childs (Dyson School of Design Engineering).
Innovation Journeys returns this autumn (1 and 8 October 2020) as Imperial Business Partners and MIT's Industrial Liaison Programme come together to share the insights from some of our leading experts across a range of sectors, with specific applications to reshaping business strategy and managing the unprecedented economic pressures of our time.

The two-part online series will explore the macro and micro-economic impacts of the COVID-19 pandemic across the globe, and its short- and long-term effect on organisations, as well as showcasing a number of innovative approaches to reshaping your business proposition from our expert researchers and entrepreneurial academics. Hear from industry leaders about the practical steps we should take as we look to bounce back, and how we can tackle the challenges and capitalise on the opportunities presented by the 'new normal'.
Across our society, technology – amazing though it can be – is being scrutinised ever more closely for its unintended consequences: The harmful effects that no one anticipated, such as plastic pollution in the oceans and the threat that digital technologies pose to our wellbeing and privacy.
Tech Foresight 2040: Intentional Creations, a virtual conference for tech-driven businesses powered by Imperial Business Partners, reframed technology for good and chart out a course for positive technological futures. Drawing on cutting-edge research insights from world-leading academics, we explored the topic across three different themes: Meta-Motivations, Moral Machines and Malleable Matter.
You can catch up on all the action and outcomes on our dedicated pages.
Exclusive Members Offer
IBP members are offered the exclusive opportunity to schedule a virtual bespoke session with an academic speaker of choice from Tech Foresight 2040. This session will give you exclusive access to the speaker for a virtual discussion. You will have the opportunity to ask further questions and explore the specific implications of the speaker's research and innovation activities.
If you'd like to find out more about this membership offer, email the IBP team.
Imperial Business Partners events Code of Conduct
Please take a moment to familiarise yourself with our IBP Events Code of Conduct‌‌ [pdf].
Watch highlights from our events
Tech Foresight 2038: Shifting Realities
Enter 2038; a world of shifting realities.
Enter 2038: a world of shifting realities, where things are not always what they seem to be, and where technological breakthroughs could change the very fundamentals of how we engage with and see the world. On 14 June 2018, TF2038 explored the future from a range of technological enablers, exploring what might be beyond the news-hype.
Systems that learn
Explore data analytics with Imperial and MIT
The 2018 Systems that Learn Conference in London, jointly hosted by the MIT Industrial Liaison Program and Imperial Business Partners, Imperial College, brought together academics, industry leaders and MIT and Imperial College spinoffs to explore how data analytics can improve the way humans organize themselves and how machines can radically improve the way they support humans. Powered by BT.
Bringing the future to life
Anab Jain and Professor David Gann in conversation
Anab Jain and her studio Superflux bring the future to life, creating experiences where people can touch, see and feel the potential of the world we're creating. Do we want a world where intelligent machines patrol our streets, for instance, or where our genetic heritage determines our health care? Superflux inspires and challenges us to look critically at the decisions and choices we make today. After her 20 min keynote presentation, she discusses what implications this may have for the future with Professor David Gann.
Creating value by quantifying uncertainty
Professor Mark Girolami explores how to harness value in complexity
How might we unlock the power of data through the use of computational statistics? Professor Mark Girolami's talk at Tech Foresight 2038 explored his vision of how data might impact the way see and practice engineering through the use of computational statistics. He has worked across industries to identify and harness value in often complex, uncertain and data-rich areas. During the talk, we can hear his vision of how cities might go from static objects to responsive beta structures.
Controlling Light at the Nano-scale
Dr Riccardo Sapienza explores how to harness and control light at the nano-scale
What if we could harness and control the power of light? What happens when we can sense light at the nano-scale? At Tech Foresight 2038, Dr Riccardo Sapienza delved into the ways we can control light at the nanoscale by using hyper-uniform disorder material. Trapping light can have many benefits and applications spanning a multitude of industries. We will be taken on a journey of how our interaction with light and lasers might be completely different in 20 years from molecular quantum computing to bio-sensing.
Find out more
Get in touch
Drop us a line using our contact form.
Address:
Imperial College London
Level 3, Faculty Building
South Kensington Campus
South Kensington, London, SW7 2AZ