Art Class: Drawing Together
"Drawing makes you see things clearer, and clearer and clearer still, until your eyes ache." - David Hockney
At a Glance
Live online course
2 hours a week
Saturdays 11:00 - 13:15
10 weeks: October to December
Tutor: TBC
Fees from £115 to £210
Imperial College attendance certificate (T&Cs apply)
Book from 2 August
Booking link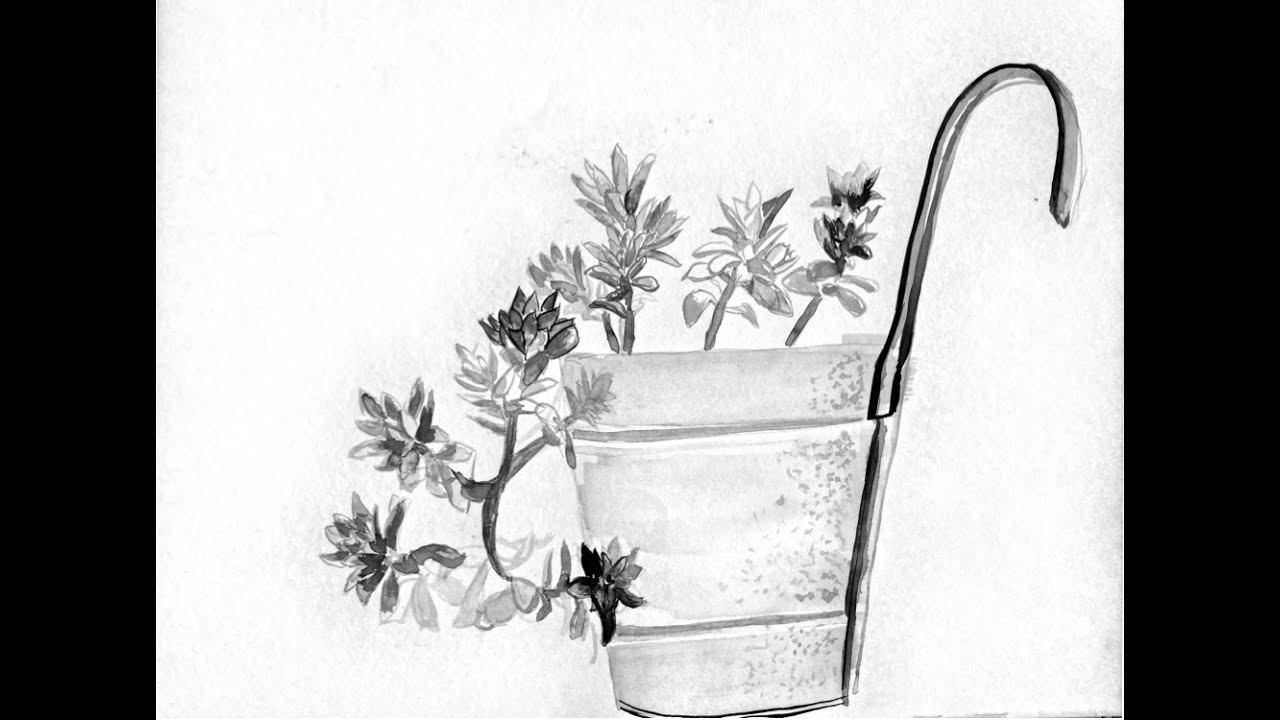 Drawing Together is a course open to all and designed to challenge the experienced artist as well as encouraging those that may be just starting out or who want to have a go.
Every Saturday we will meet for an online drawing session from 11am – 1pm and will practice drawing together. Your tutor has devised a programme of simple exercises for each week which alternate between mindful drawing exercises and observational drawing exercises. You will be emailed each Wednesday with reminders of the subject of Saturday's class, with helpful links to read through ahead of the Saturday session.
This 10-week course has been developed to optimise the well-being opportunities inherent in the regular practice of drawing in tandem with growing stronger representational drawing skills.
Course delivery
This is a live-taught online course which means you will be taught alongside other students on the course by a tutor at a specific time. To take part in the course you will need a suitably equipped and internet-enabled device. Please find full details and instructions below under 'Course delivery'.

Attendance certificate
Those who attend at least 80% of the course sessions will receive an attendance certificate from Imperial College London upon completion of the course.
Course Information
Course Programme
The following is an indicative programme and so might be subject to modification or change
Week 1 – Cloud forms, pencil drawing
When you're taking your daily exercise have a look at the cloud forms that are in the sky and familiarise yourself with their shapes. If you have a smart phone you can photograph them, but if not dont worry as I will send you links to useful visual resources ahead of the drawing session.
Week 2 - Pumpkins and autumn fruit, pencil drawing
This week we will make an observational drawing of a pumpkin. This autumnal fruit has a very satisfying shape to draw. We will use it's segments to work our way around the shape of the fruit and produce a contour line drawing. We will also develop and use measuring techniques for angle and proportion and begin to work on shading.
Additional resource:
Blyth Centre Art Class

Object Repeat (taught by Mindy Lee)

As an extension of this lesson use the advice in the

Object Repeat

class to find different approaches and techniques to drawing your own pumpkin.
Week 3 – Taking a line for a walk, pencil drawing or ink drawing
This week we will all doodle together. Usually we have fixed ideas around what makes a successful drawing. This session does away with the need for a fixed outcome and we will spend the session doodling across an A4 piece of paper and paying attention to what comes up in our minds as we do.
Additional resource:
Blyth Centre Art Class

Drawing from within

(

taught by Mindy Lee)

As an extension to week 3,

finding your own imagery through this charcoal mark making exercise
Week 4 – Drawing a decorated cup, pencil drawing
This week our subject will be a cup from your own household. The idea is to pick one that is decorated so that we have the challenge of drawing both the physical shape of the cup as well as its decoration.
Additional resource:
Blyth Centre Art Class

Free Style Doodling

(

taught by Paul Westcombe)

As an extension for Week 4, try drawing your own

freestyle doodling

on a cup following Paul Westcombe's lesson, then draw

this

cup. You will learn how to utilise using your own work, using

your

own drawing as a subject and object
Week 5 – Figurative imagining, ink drawing
This week we will need a stack of small pieces of paper, ahead of the session I will let you know how to tear A4 pages into A5 pieces. We will work quickly in ink, this is a free-association exercise and we will draw the first things that come to mind. Working quickly we will produce a series of ink drawings from our own unconscious minds.
Week 6 – A glass of water, pencil or ink drawing
This week we will practice our observational drawing skills using a half filled glass of water as a subject. This simple drawing exercise will result in a representational drawing of the transparent glass and the water within it.
Week 7 – Drawing and breathing, pencil or ink drawing
This week we will concentrate on drawing our breath. This is an exercise in mind-fullness and is not outcome based. During the session we will be present in the moment to observe and represent our breathing. Different breaths will be represented in different mark making, I will send examples ahead of the session.
Week 8 – Woolly jumpers, pencil or ink drawing
This week select one of your woolly jumpers and hang it where you can easily see it. We will be making a representational drawing of your jumper and the object of the exercise is to capture both the texture of the wool and the pattern within the jumper.
Week 9 – Pattern, pencil or ink drawing
This week we will concentrate on making our own pattern across an A4 piece of paper. Once the outline of the drawing has been laid down we will think about the different qualities of graphite and apply them to different sections of the pattern.
Optional Prep pattern finding exercise:
If you would like to work from an object to find your own pattern, watch the Blyth Art Class

Gouache

(tau

ght by Clare Mitten)

to find patterns in fruit and vegetables
Week 10 – Crumpled paper and value scales, pencil drawing
In our final week our subject will be a piece of crumpled paper. It sounds like a deceptively simple subject but it will be a challenge to record the shape, contour and shading across this subject. Ahead of the session I will send information about making your own value scale – this are the different tonal values of graphite.
Examples will be sent prior to each drawing session.
Inset credit: Sally James, Sewing Box, 2020, pencil on paper
Course Materials
The materials required for this course are:
About Your Tutor
Marianne Walker is a London based artist who gained an MA in Sculpture from Wimbledon College of Art in 2002 and received the Observer Magazine New British Artist Award for her final exhibition, a pencil drawn installation.
Marianne sees her practice as sitting right on the cusp between drawing and sculpture. She is always attempting to draw across three dimensions, to bring the drawn mark into the real world. To date she has made drawings into films and installations as well as more traditional works on paper.
Course Delivery: Live Online Taught Courses
All our online courses are taught live which means you will be taught alongside other students on the course by a tutor at a specific time. To take part in the course you must be able to attend the online session at the time stated for the course description.
All times stated are British Standard Time.
To take part you will need a computer, or laptop, or tablet computer, connected to the Internet. The device you use will also need to have a camera, microphone and speakers. Most devices now have these built in, but if not you might have to buy them from a computer shop and to connect them to your device.
Zoom
This course will use Zoom as its online delivery method. Zoom is very easy to use and you do not need to set up a Zoom account to use it. Near the date of your first online session you will be sent an email with a web address (or URL) that will allow you to access the course. This is called the Course Link. All you need do is click on the Course Link in the email and you will be asked to enter your name. This is the name that will be seen by your tutor and other students in the class.
Once you have entered your name you might be asked to enter a password to enter the class. The password will be included in the email sent to you. Once you enter the password you will either be taken directly into the class, or asked to wait in a virtual waiting room until the tutor is ready to let you into the class.
We have also produced a Handy Guide to Zoom [pdf] which gives you basic information on how to use it.
Talks and any participants' questions will be recorded. If you do not want your image or sound to be recorded please ensure the camera and microphone on the device you are using to access the course is switched off.
Course Fees and Rate Categories
Hours
Weeks

Standard Rate

Internal Rate

Associate Rate

20
10

£210 (Early Bird Rate: £190*)

£125

(Early Bird Rate: £115*)
£165

(Early Bird Rate: £150*)
* The Early Bird rate is available for enrolments made before the end of 30 September for courses starting in October

Rate Categories and Discounts
Standard Rate
Applicable to all except those who fall under the

Internal Rate or

Associate Rate category, respectively.
Internal Rate
Current Imperial College students and staff (incl. Imperial NHS Trust, Imperial Innovations, ancillary & service staff employed on long-term contracts at Imperial College by third-party contractors)

Individuals enrolling under our Friends & Family scheme
Staff of the English Chamber Orchestra

Current Centre for Languages, Culture and Communication (CLCC) staff, c

urrent CLCC PhD students,

Science Communication (Sci Comm) postgraduate students, and s

tudents enrolled on an Imperial College 'Language for Science' degree programme

should contact

eveningclass@imperial.ac.uk

before completing the online enrolment form
Associate Rate
Alumni of Imperial College and predecessor colleges and institutes
Austrian Cultural Forum staff
City & Guilds College Association members
Francis Crick Institute staff, researchers and students
Friends and Patrons of the English Chamber Orchestra
Harrods staff
Historic Royal Palaces staff
Lycee Charles de Gaulle staff
Members of the Friends of Imperial College
Members of the Kennel Club
Members of the London Zoological Society
Members of the South London Botanical Institute (SLBI)
Members of the UK Council for Psychotherapy (UKCP)
Natural History Museum staff
National Health Service (NHS) employees
Residents of postcodes SW3, SW5, SW7, SW10 and W8
Royal Borough of Kensington and Chelsea Council staff
Royal College of Art and Royal College of Music tutors and other staff
Royal Geographical Society staff
Science Museum staff
Staff of Exhibition Road Cultural Group (Discover South Kensington) organisations
Students (non-Imperial College)
Teachers and other staff of UK schools
Tutors and other staff of institution members of the Association of Colleges
Tutors and other staff of other universities and higher education institutions
Victoria and Albert Museum staff
Late enrolment
It is possible to enrol on many CLCC Evening Class and Lunchtime Learning programmes after the course has started. For non-language courses this is subject entirely to agreement by the tutor. For language courses it is subject to agreement by the language Coordinator conducting level assessment. If you want to join a course late do bear in mind there might be work you will need to catch up on, particularly in language courses.
Applicable terms & conditions
Please read the Terms and Conditions [pdf] before enrolling on any course.
Term Dates
Hours
Weeks
Autumn term
Spring term
Summer term
Summer School
20
10
11 Oct - 13 Dec 2021 (10 weeks)
n/a
n/a
n/a
This is a one-term course
Enrolment Process
Web enrolment starts 2nd August 2021
Enrolment and payment run through the Imperial College eStore. Please click on the blue booking link on the relevant course page noting below instructions:
Our rate categories are explained on the course page and your applicable rate category must be selected on the eStore
First-time eStore users please create an account by entering an email address and password. These credentials should also be used for future bookings. Imperial College users please note the eStore is not a single-signon College system
The booking process involves entering payment details after your course choice and applicant details are collected via an in-built questionnnaire
The following email notifications are sent:
What is sent
When is it sent
What does it contain
1. Payment confirmation
Is sent instantaneously following submission of your online application

This is a receipt for your payment and includes payment date, order number and course title
Confirmation of your place on your chosen course will follow later

2. Enrolment confirmation
Is sent within 10 working days. Please treat your payment confirmation as confirmation that your applicant details and payment have been received

Re-confirms your course choice
Shows your course's term dates
Confirms the day and time of your course


3. Programme information
Is usually sent on Friday late afternoon the week before term starts

Contains joining instructions for your course, incl. tutor contact details

If you need further help with the above information please

ring

020 7594 8756



Any Questions?
Questions regarding the content and teaching of the above course should be sent to Manager for Evening Class programmes, Dr Michael Paraskos, at m.paraskos@imperial.ac.uk