Meet the team
Student callers share their experiences of speaking with Imperial alumni
‌‌‌‌‌
Our team of callers is always composed of students from across all four Faculties, from first year undergraduates to PhD candidates, all with their own unique experience of Imperial. Together they contact thousands of alumni in the UK, mainland Europe, and around the world. They have been wonderful ambassadors for Imperial and the funds that they raise help to support their fellow students, and the wider College community.
Recent student callers have shared what they enjoyed about working on a telephone campaign, and why the support of Imperial alumni is so important to them:
Colour block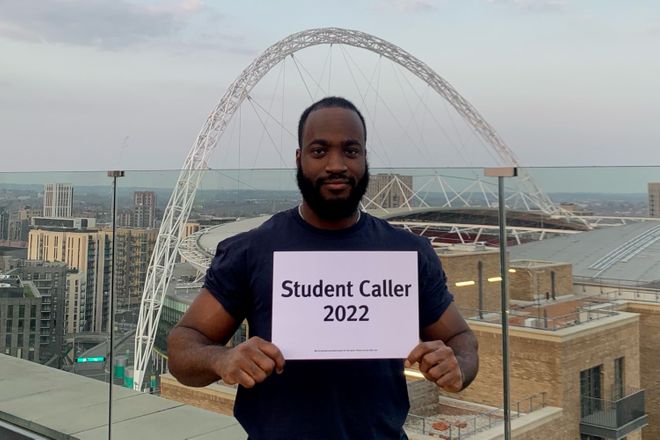 Opeyemi (General Structural Engineering)
The campaign gives me the opportunity to contribute and make an even bigger impact in and around the College. It's a truly rewarding job and you are able to see the impact of your contribution - very fulfilling.

What I liked most was the flexibility it offered and the opportunity to speak to alumni from different backgrounds.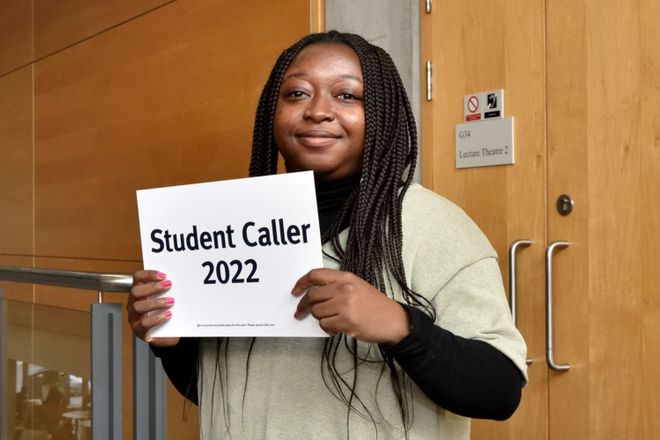 Modupeola (Finance and Accounting)
I really enjoyed my time on this job, in particular talking to the alumni about their experiences since leaving Imperial.

This campaign has given me the ability to network and start a conversation. Communication skills are important no matter your future career, and this job provides a good environment to improve such skills.
‌‌
Saher (Chemical Engineering)
I found this job a very unique opportunity, as you speak to people in a vast range of careers and you learn a lot about the real world and developing a good career. As well as this, you are often given a new perspective or even good life advice.
My favourite part of this job was having some really meaningful conversations with alumni, which I probably would not have been able to do outside of this work. I found it easy to fit the role around my PhD schedule as the shifts were later in the day. I also gained a lot of satisfaction knowing I was able to have an impact on student support.
Kiran (Molecular Bioengineering)
I really enjoyed conversing with the alumni and getting advice on many different aspects of life. I find it quite fascinating how much guidance and knowledge alumni are happy to share.
I would recommend this job to Imperial students looking to enhance their CV and their teamwork skills, as well as their verbal and written communication skills.
Dheeraj (Mathematics)
My favourite part of the campaign was the collective wisdom from alumni all over the world. Their guidance, their experience over years, their memories of Imperial and, overall, the time they had at the College.
I developed my speaking skills, handling pressure, handling unprecedented situations and gratitude.
Amanda (Mechanical Engineering)
I enjoyed speaking to our alumni and hearing them share their stories. Our alumni community clearly consists of individuals from very diverse backgrounds, who have ventured into a wide range of careers across the globe. My conversations ranged from listening to alumni share their spacecraft projects to Mars, to listening to proud grandparents speak about their grandchildren.
It was definitely a pleasure to chat with such interesting individuals, whilst raising funds for our current students too. I gained confidence and learned to be a more interesting conversationalist through this campaign.
I would definitely recommend this job to other students at Imperial! The support and care from the team was truly remarkable…they care so much about the job! I loved how the team managed to make a remote calling experience so wonderful.
I love the team, I love having conversations with alumni, I love that I am contributing to raising money for students in need. And of course, I love that I am making some money alongside my studies!
Sarat (Chemical Engineering)
The best parts of this job are contributing to raising money for student support, making valuable connections and learning a lot of life and career lessons from alumni. I like that we call alumni with similar experiences to us. I feel glad that I am able to connect with alumni, learn from them and make them feel valued by the university.
I would recommend this job to other students. Apart from getting to raise funds for fellow students (maybe including yourself), you also get to learn a lot from alumni who do not hesitate to share what they have learned from their journeys. The campaign did not really affect my academic life in any way especially because it was mostly in the evenings.