Student Challenges Competition
Searching for the next generation of global health innovators.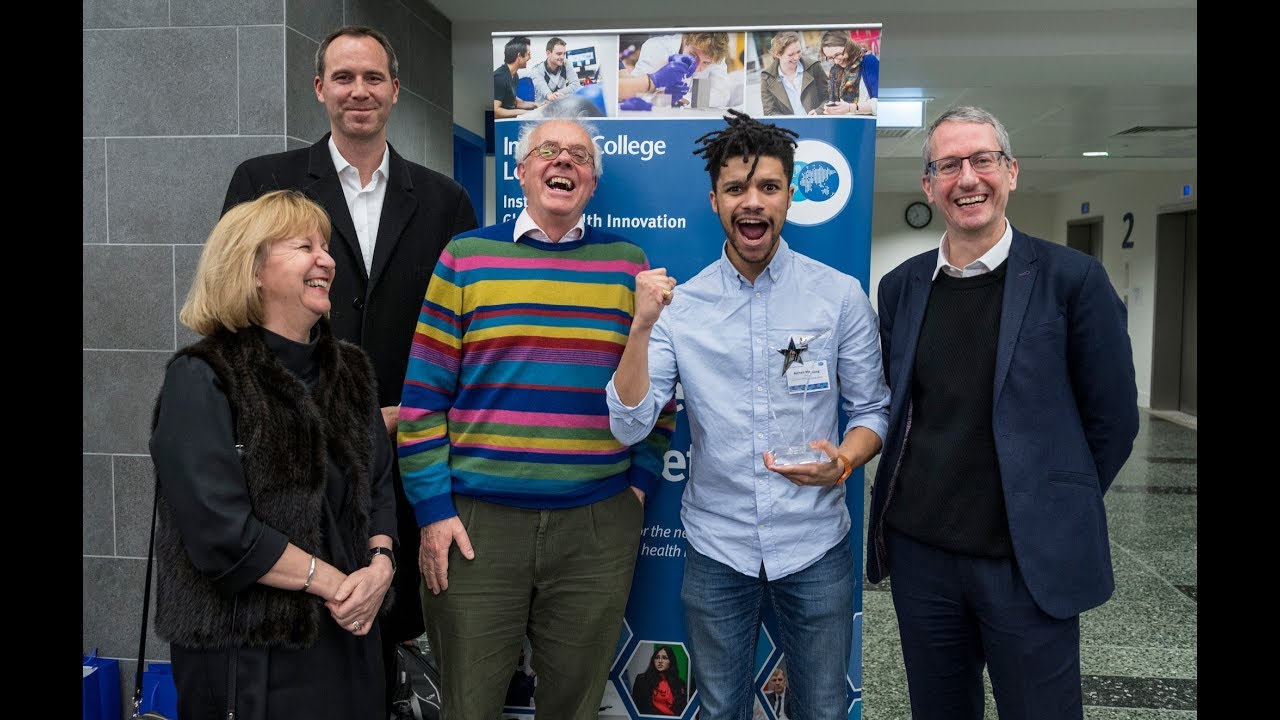 Do you have a unique idea for a new product or research project in global health? Our annual Student Challenges Competition could help transform that idea into reality.
Student Challenges offers you the opportunity to showcase your research and to win prize money to fund your chosen project, which can be on any aspect of global health innovation.
Each year, IGHI hosts a Dragon's Den Style event to find the winner. Find out more about the winners and finalists from the 2018 competition here.
The competition is open to all UK based students and can cover any aspect of global health innovation. For example:
Aiding patients with physical disabilities in the developing world;
Improving sanitation and hygiene;
Tackling chronic diseases;
Finding new diagnostics for infectious diseases in remote areas;
Enhancing and reshaping global health policy and processes
Who is eligible?
Any undergraduate or postgraduate university student based in the UK (you can enter as a single applicant or as a group).
Judging and Evaluation Criteria
Several criteria will be considered for shortlisting, with applicability, feasibility and portability as primary considerations. Winning projects will need to have many of the following characteristics:
Technical / clinical / business innovation
Potential Global Health impact
Plans for economic implementation and feasibility
Short listed candidates will have an opportunity to present their projects to an external board in the annual Dragon's Den style event to find the winner.
Reward
The Institute will offer prize money to winners and runners up and will consist of the following prizes:
Winners - £5,000 award

Runners up - £2,500 award

Audience Choice Award - £1,000
How to enter
To enter, you will need to complete an application form and submit a 2-3 minute compulsory promotional video illustrating your project idea and how it works.
Full details of how the competition works and what you need to do to enter can be found on the Student Challenges website.
Terms and Conditions
Read the full terms and conditions document below, which outlines what is expected from you as an applicant/finalist.
Interested?
The 2017/18 competition is now closed for entries and the next competition will re-open in the 2018/19 academic year. Applications need to be submitted online via the website here.
Full details of how the competition works and what you need to do to enter can be found here.
Join the debate on Twitter by using the hashtag #IGHIStudentChallenges