Tackle: Traumatic brain injury in sports
The tackle is responsible for the majority of injuries in elite rugby union, with injuries to the head common. Concussions are the most frequent injury, constituting 25% of all match injuries in the top tier of the professional game. An excellent surveillance system is in place within Rugby Union. Head injury events are monitored using video and pitch-side assessments. This provides an opportunity to investigate the risk factors in tackles that make significant brain injury more likely and how they relate to a range of neurological events that can be produced following head injuries. ​
In this study, we aim to calculate player velocities and impact locations from video footage. This will provide the input to computational modelling of the impact kinematics and brain effects. Our goal is to understand which impacts are likely to lead to problematic neurological effects and to use this information to reduce concussion risk.​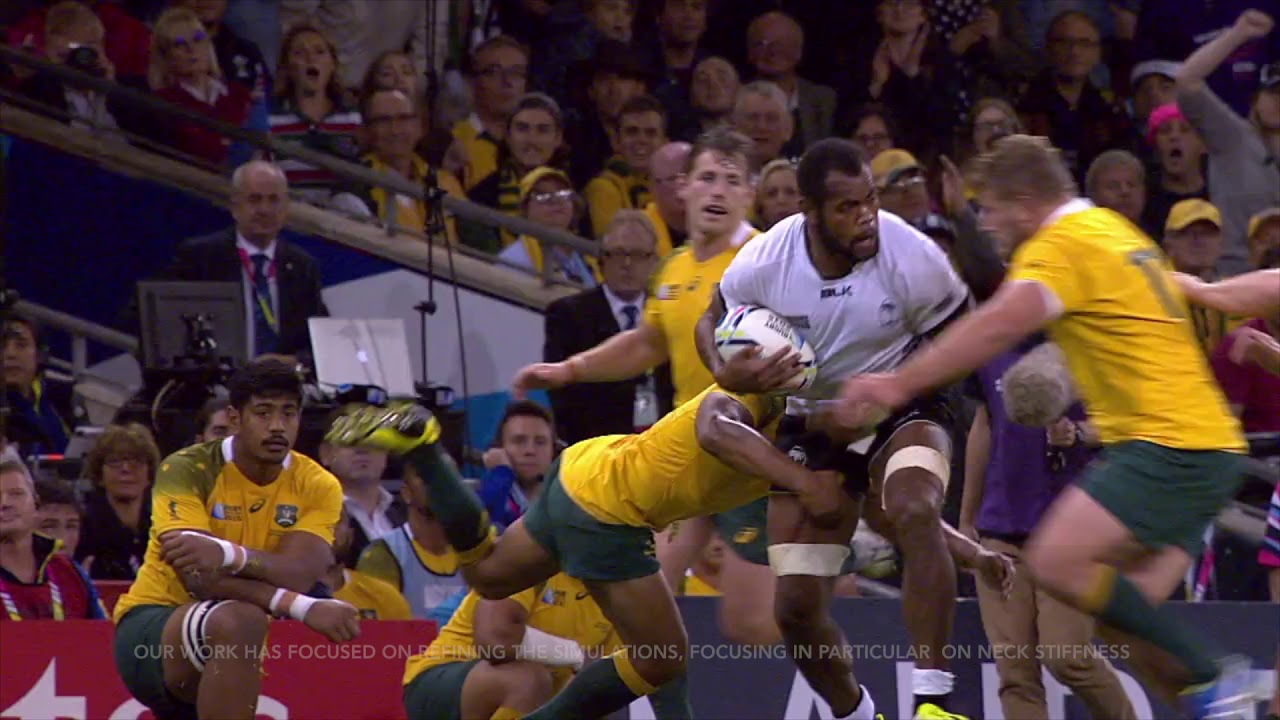 ---
Endorsed by: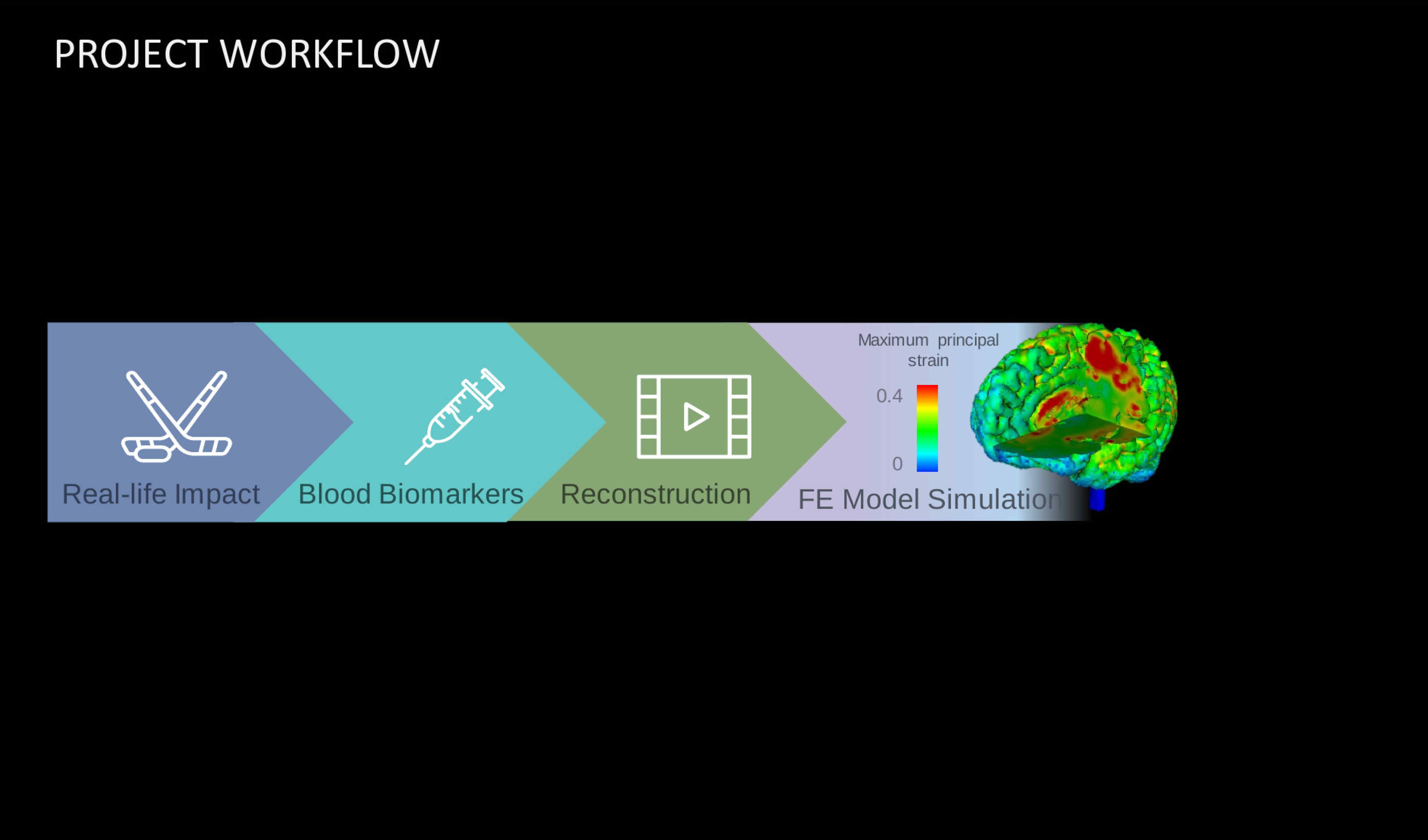 Project workflow
We model strain in the brain caused by real-life sporting impacts and link the findings with clinical markers of brain injury.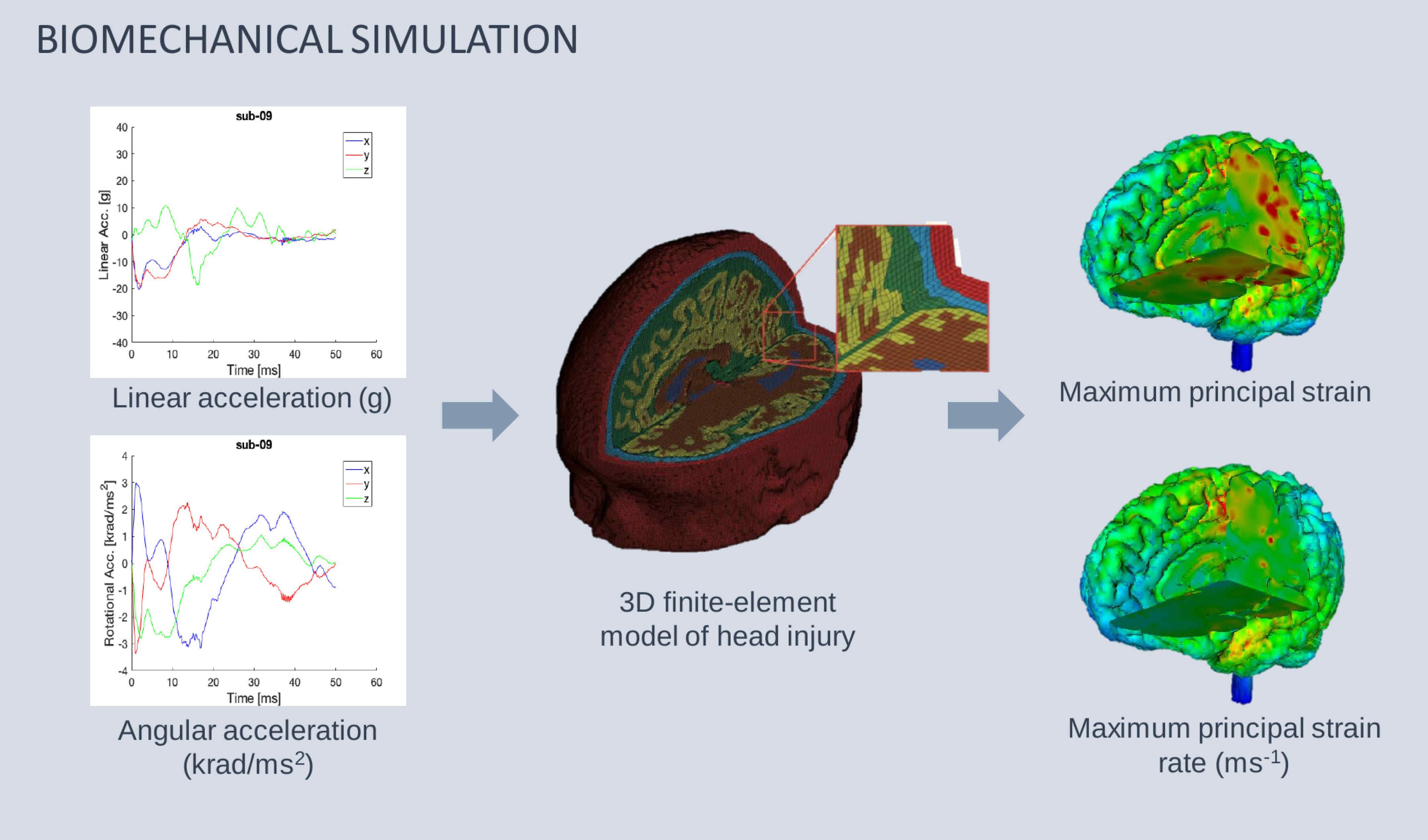 Biomechanical simulation
We use Finite Element modelling to see how different linear and angular head acceleration affects the strain on the brain during an impact.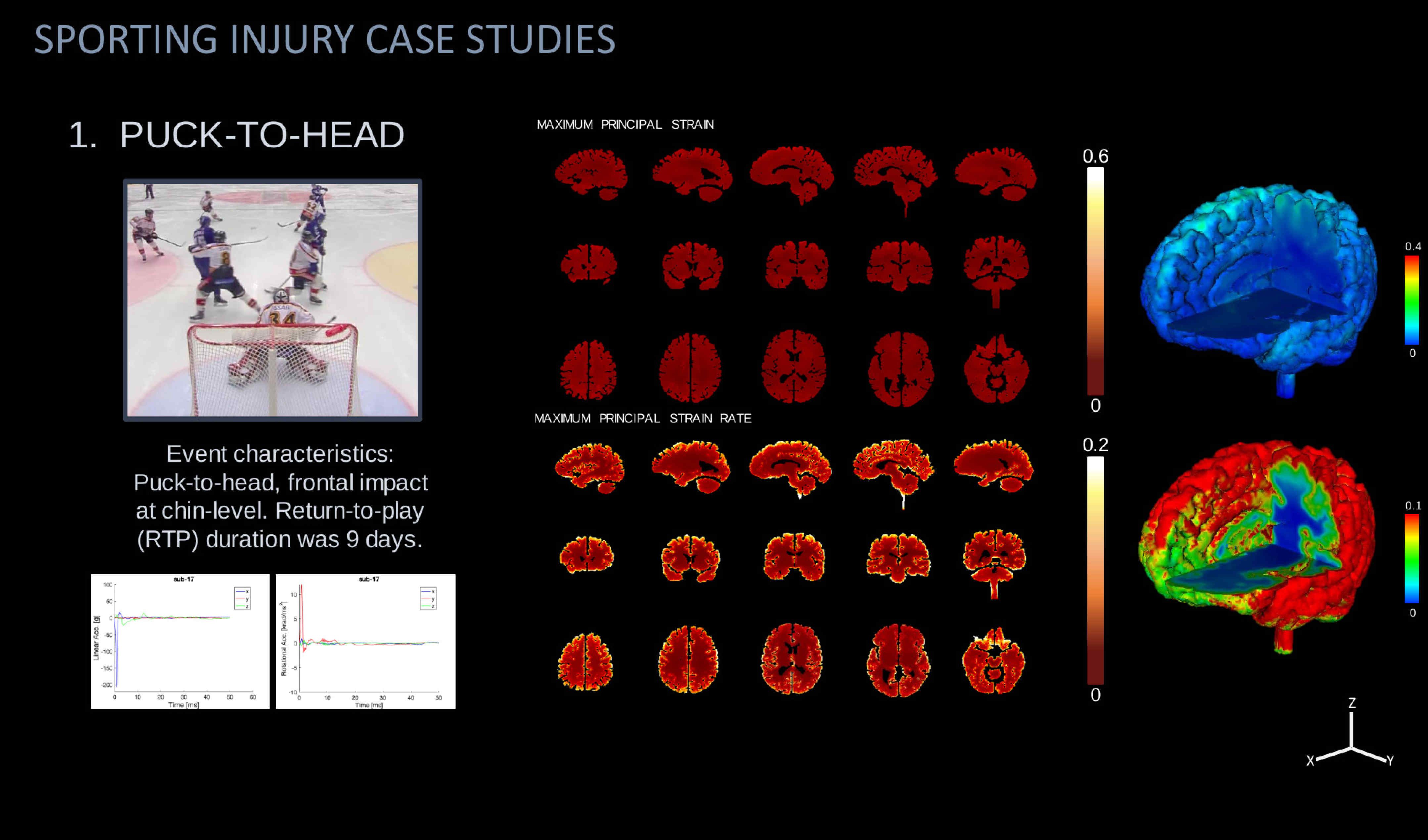 Sporting injury case studies
Ice hockey players can be injured by each other and the equipment they use. In this case, we modelled an impact between a player's head and a puck.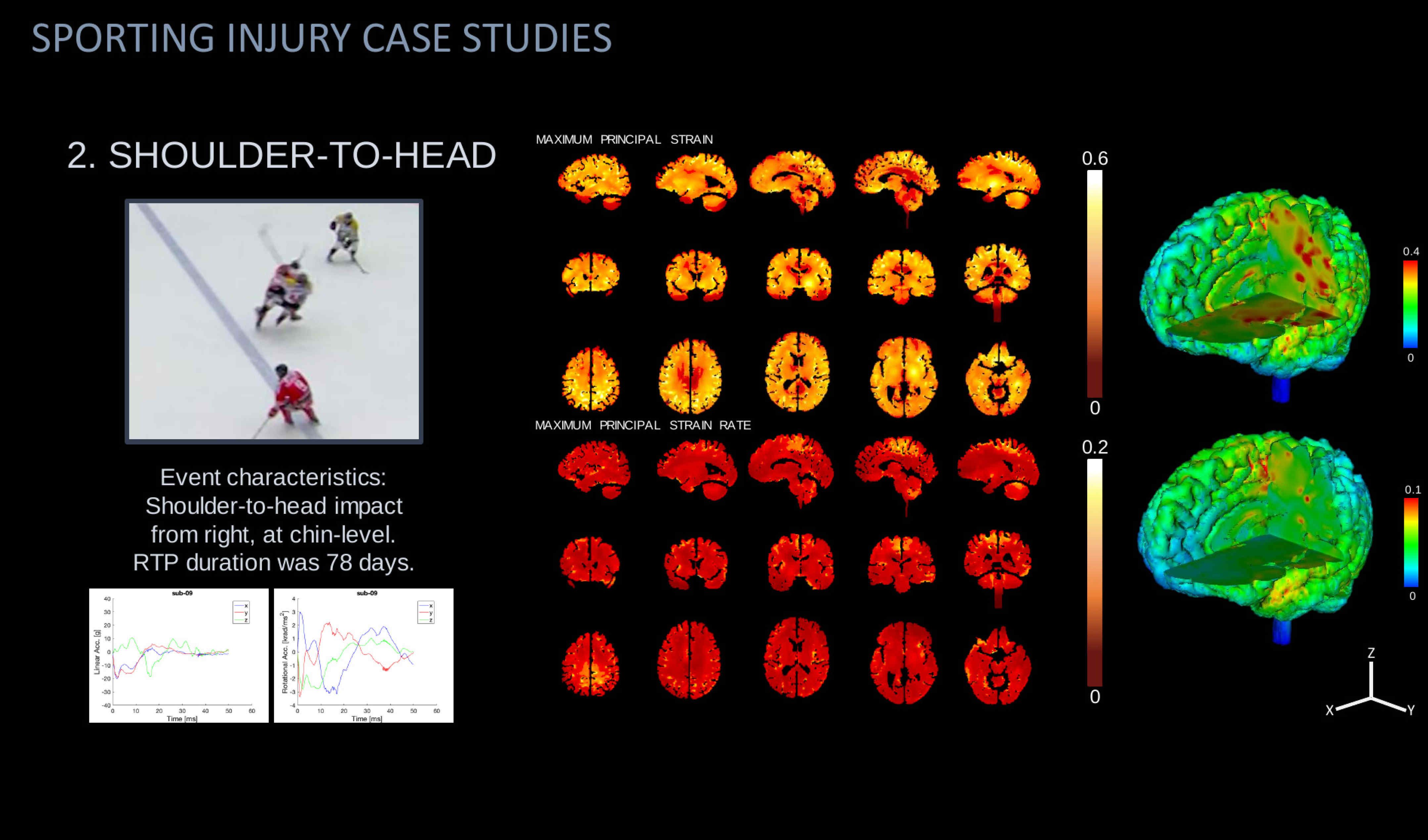 Sporting injury case studies
We modelled the brains strain for an injured ice hockey player who was involved in a shoulder-to-head impact with another player.