Postdocs and PhD students
The Institute for Molecular Science and Engineering has an early career researcher network!
The network is an opportunity for PhD students and Post Docs to meet similar researchers from other departments and faculties, find out what IMSE does, and how we can help you and your career.
If you would like to join the mailing list, or know someone who would, then follow or share our link: http://eepurl.com/gd3-uj.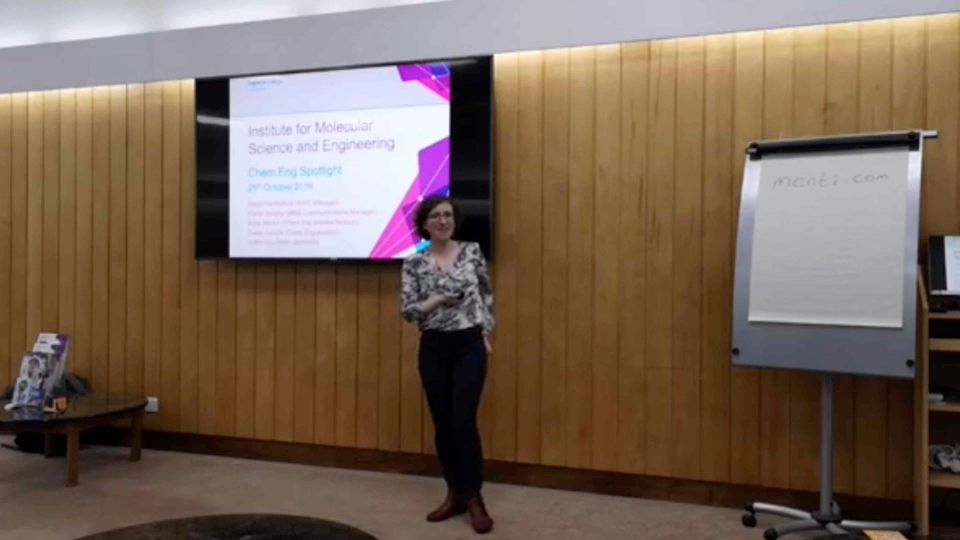 Friday Spotlight at the Department of Chemical Eng
You can find out more about the Institute and how we support Early Career Researchers by watching our recent Friday Spotlight at the Department for Chemical Engineering.