Human resources
HR info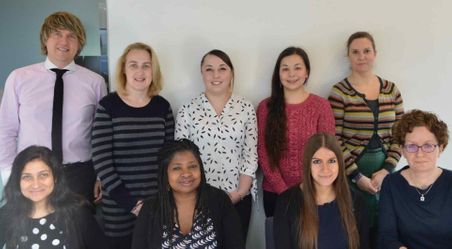 Human Resources
The Human Resources (HR) team work closely with staff, departmental managers and the Faculty to deliver an integrated and effective people management service. This includes providing assistance with day-to-day employment-related matters such as recruitment, issuing contracts of employment, coordinating applications for Tier 2 and T5 Certificates of Sponsorship, and liaison with the Payroll team regarding payments to staff. The team also provide support and guidance on informal performance and conduct management, sickness management, change management, work reorganisations, disciplinary and grievance issues.
Find out more on the College's Human Resources webpages

---
Contact HR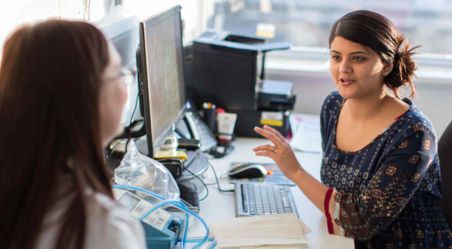 Health and wellbeing
The Faculty of Natural Sciences is fully committed to creating and sustaining a positive and mutually supportive working environment.
---
Staff focus
The Staff Supporters Scheme
The Staff Supporters Scheme is made up of a network of volunteers, all drawn from our staff community, who have received specially designed training. They act as a signposting and guidance service to provide information directly to staff, helping colleagues who don't know who to contact about a particular problem they're experiencing.
Staff Supporters are able to provide confidential assistance on a wide range of issues, from queries about career advice or flexible working, to concerns about working relationships. They can also provide guidance if members of staff are unsure about who they need to speak to for help on a particular issue.
---