Community of Practice
Creating a place for knowledge sharing, collaboration, support and guidance for staff involved in Business Improvement activities across College

Our Community of Practice for Business Improvement creates a place for knowledge sharing, collaboration, support and guidance for staff involved (or those that want to be) in Business Improvement activities across College. Our Community covers these four areas:
Project Management
Change Management
Operational Improvement
Business Process Management
Our Community exists within Microsoft Teams.
Please click on the button to the left to request to join and be part of our growing online community.
Resources
Access to the following
• Resources to reinforce your knowledge of best practice
• Toolkits providing guidance on how to use our different tools or techniques
• A forum to reach out to colleagues across College for advice and support
• Templates and standards to use in your work
• Videos to support your journey in business improvement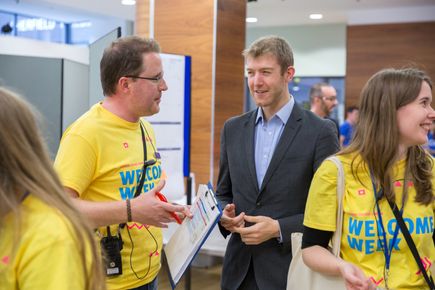 Benefits for you and your team
• Increase your skillset
• Reduce frustration for yourself and your team by implementing easy to use tools and techniques
• Learn and practice something new
• Increase collaboration and meet new people in similar roles
• Opportunities to volunteer for pieces of work to develop your skills
• Be a champion for Business Improvement