IC06
IC06 was the successor to the cars built by the Imperial Racing team, which had last taken IC03 to Formula Student in 2007. It competed in Formula student in 2011 alongside IRG04 (in different classes) and 2012 (finishing 40th in class 1). It was the last internal combustion engine used (albeit biofuel) by Imperial Racing Green and was succeeded by EV2.
From the outset IC06 was designed to be as compact and lightweight as possible. The chassis was a welded steel space frame comprised of only four bulkheads, minimising overall length, whilst power comes from a lightweight V-Twin Aprilia 55RX engine. Both the exhaust and intake lengths were tuned to maximise power and torque along with a fully programmable ECU which provided the option to compromise between performance and fuel consumption.
Notable features of IC06 included a centrifugal clutch, pneumatic gear change, lightweight carbon-fibre suspension and a removable firewall for easy engine bay access.
The car had two shells, as can be seen in the images below.
IC06 at Formula Student 2012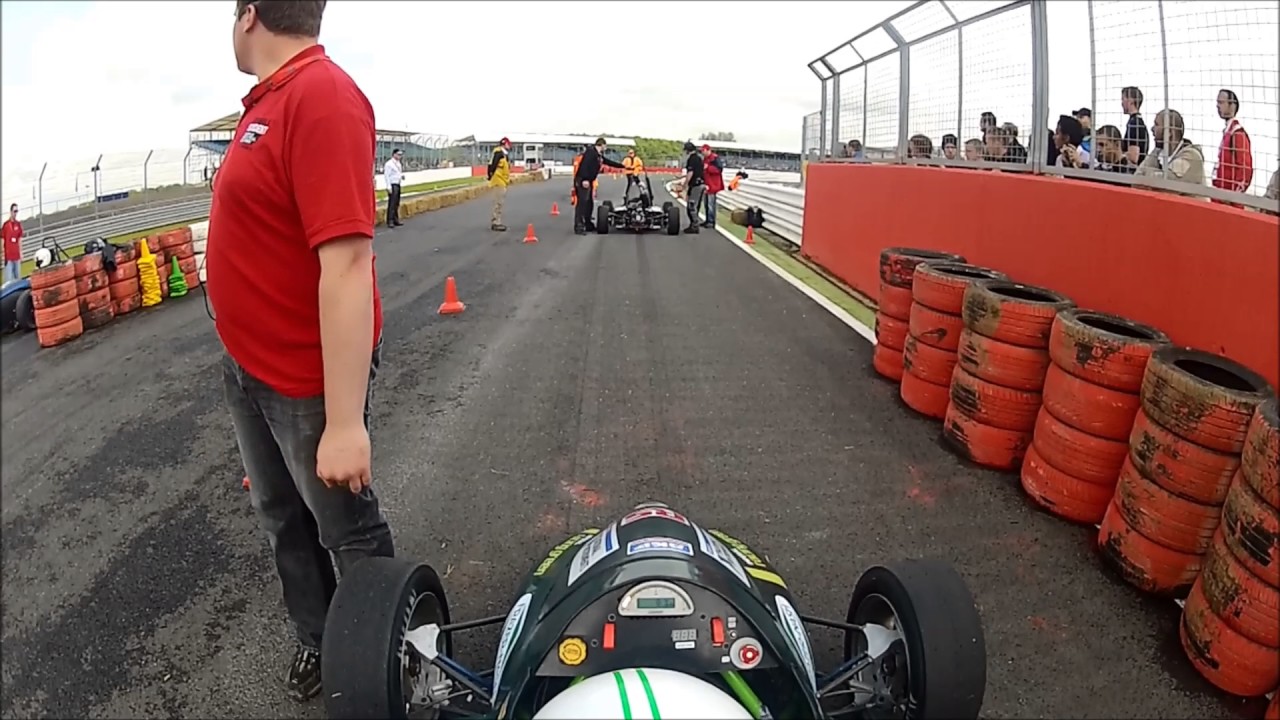 Technical specifications
Length: 2.39m
Width: 1.435m
Height: 1.238m
Wheelbase: 1.525m
Track: 1250/1150
Weight: 180Kg
Weight distribution (including driver): 112/136
Suspension: Unequal length A-Arms. Pull rod actuated Ohlins TTX25 spring/damper units front and rear
Tyres: Avon 6.2/20.0-13 front and rear
Wheels: 152.4 mm wide, 2 pc Al custom design
Brakes: 1040 steel laser cut, hub mounted front/inboard rear, 220mm/180mm dia.
Chassis construction: Steel tube space frame with riveted aluminium shear panels
Engine: Aprilia 55RX V-twin
Bore: 88
Stroke: 55
Cylinders: 2
CC: 553
Fuel Type: E85
Fuel System: 3 bar, Walbro pump, 440cc Bosch injectors
Max Power: 42 kW @ 9500 rpm
Max Torque: 47 Nm @ 7500 rpm
Transmission: Single 520 chain
Differential: Gripper Limited-slip differential
Final Drive: 2.667:1
CAD images