Global Creative Competition: Medical Student Responses to COVID-19
In August this year, MEdIC (Medical Education Innovation and Research Centre, Imperial College London) launched a first of its kind Global Creative Competition to bring together our global community of medical students to submit their creative responses to COVID-19. We wanted to provide a platform for medical students around the world to come together to reflect on their personal and professional experiences during this challenging time.
We received over 600 entries from a 52 different countries around the world and it has been incredibly inspiring to see so many powerful creative responses from medical students across the world, in such diverse and challenging contexts.
We announced the winners at our inaugural virtual Global Awards Ceremony on Wednesday 14 October at 1.00pm BST. You can watch the ceremony again on YouTube here: https://youtu.be/nHe57EZb9fo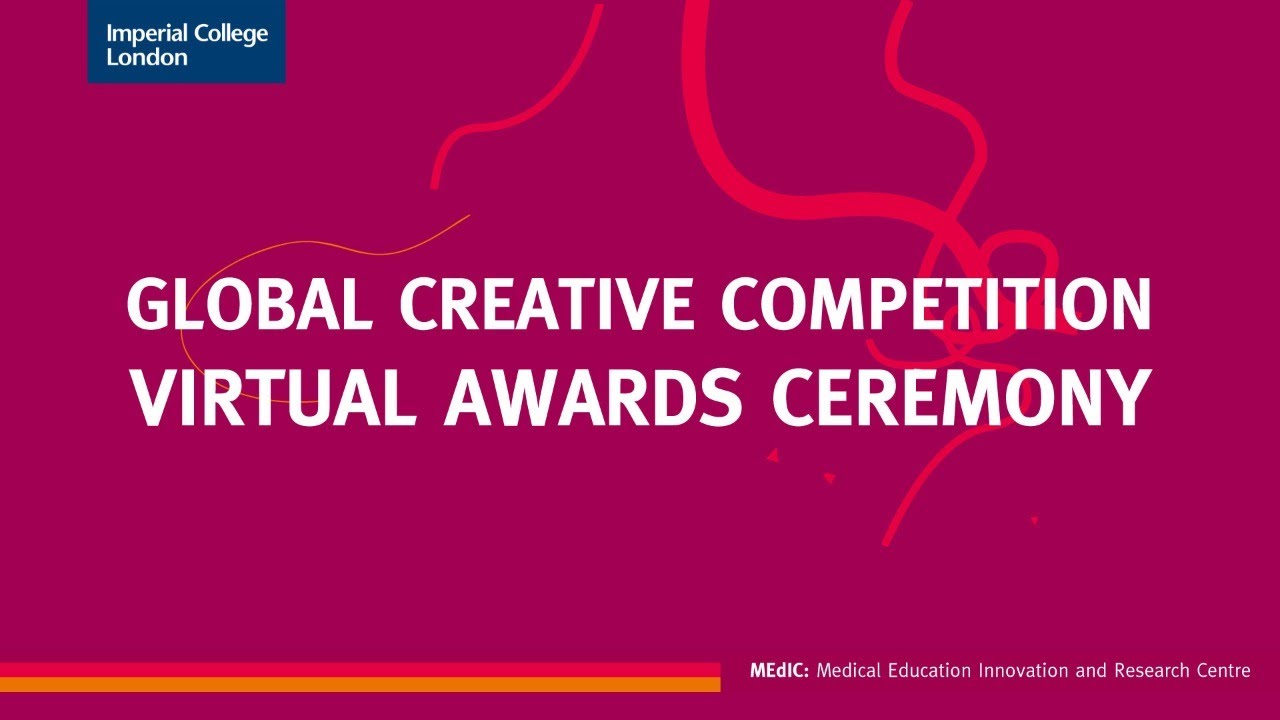 Congratulations to our winners Akelekeh Ndah of University of Yaoundé, Cameroon and Megan Knock of Oxford University, United Kingdom who shared first prize in the Visual category, to Ellisa Baggott of Norwich Medical School, United Kingdom and Yoshua Selvadurai of University of New South Wales, Australia who won the Literary prize and to Serena Ramjee of Barts and the London, United Kingdom and Aditi Vakil of University of Nairobi, Kenya who were runners-up in the Visual and Literary categories respectively.
A huge thanks to our judges for the competition, Professor Dame Parveen Kumar (Queen Mary University of London and Author of Kumar and Clark), Rosamund Lupton (Sunday Times Bestselling author), Nour Houbby (Medical student, Imperial College London), Professor Ashley Hall (Professor of Design Innovation, School of Design, Royal College of Art) and Dan Simpson (Poet in Residence, Imperial College London).
Winners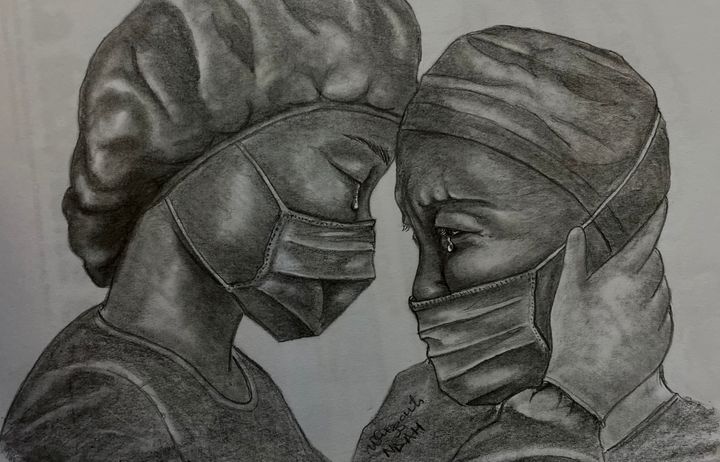 Winner - Visual category
Thrive by Akelekeh Ndah
University of Yaoundé, Cameroon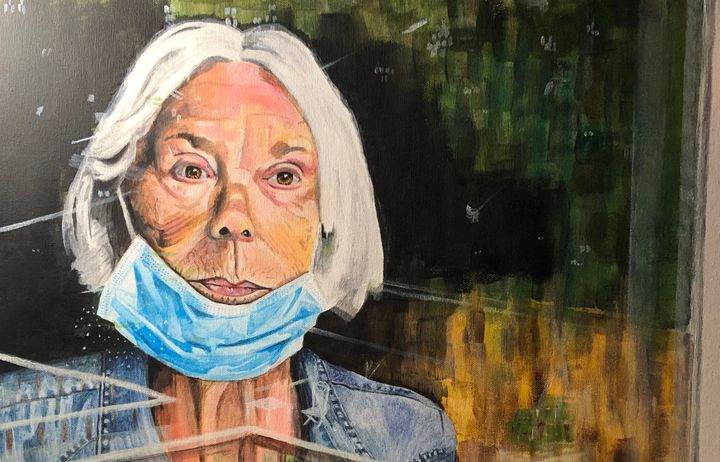 Winner - Visual category
Shielding by Megan Knock
Oxford University, United Kingdom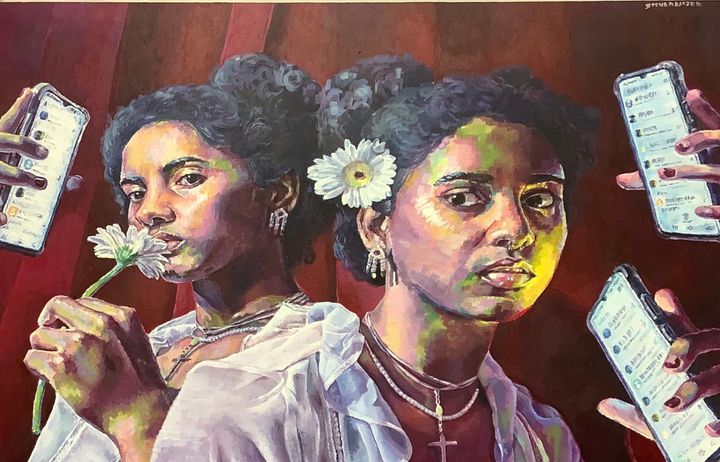 Runner-up - Visual category
Missed Calls by Serena Ramjee
Who is eligible to enter?
Any student across the world currently studying medicine

What do I need to submit?
1. Title of your piece
2. Upload your work
Your creative response to COVID-19. Two broad categories of submissions are accepted:
Literary submissions: all entries must be no more than 300 words, e.g. a short story/poem/song (submit in .pdf or .docx format only)
Visual submissions: comics, photography, drawing, graphic design, sculpture (submit in .jpg, .tiff or .png format only. Min. dimensions 1080px x 1080px and max. file size 20 MB)
3. Reflective explanation of your submission – maximum 250 words outlining why you chose it and what it means to you personally and in your role as a future doctor

All written entries need to be submitted in English

When is the deadline for submission?
The deadline for submissions has now passed

When is the prize giving – will I need to attend in person?
The virtual awards ceremony took place on Wednesday 14 October 2020 at 1.00pm BST
What are the terms and conditions of entry?
Please click here to read the full terms and conditions of entry
Will you be running the competition again?
We hope to run a similar competition in 2021. Look our for further details next year