Ashurst orchard
Traditional orchards are low-density plantations of nut and fruit trees that are not managed intensively. The minimum use of agrochemicals (pesticides, herbicides and fertilizers), infrequent mowing and accumulation of dead wood and fruits create diverse types of habitats that support a wide range of wildlife. Because of their contribution to the countryside biodiversity, traditional orchards are since 2007 one of the Priority Habitats for conservation in the UK Biodiversity Action Plan.
The original orchard created around 1950's in Ashurst Park, included more than 150 apple, pear and plum trees in about 1 hectare of what now is known as Ashurst Orchard at the Silwood Park campus. Today, 23 ancient trees from about 10 apple varieties still survive, adding to our biological diversity, contributing to research projects, and supporting enthusiastic groups of cider makers.
Ashurst orchard is included in the Traditional Orchard survey done by the People's trust for endangered species.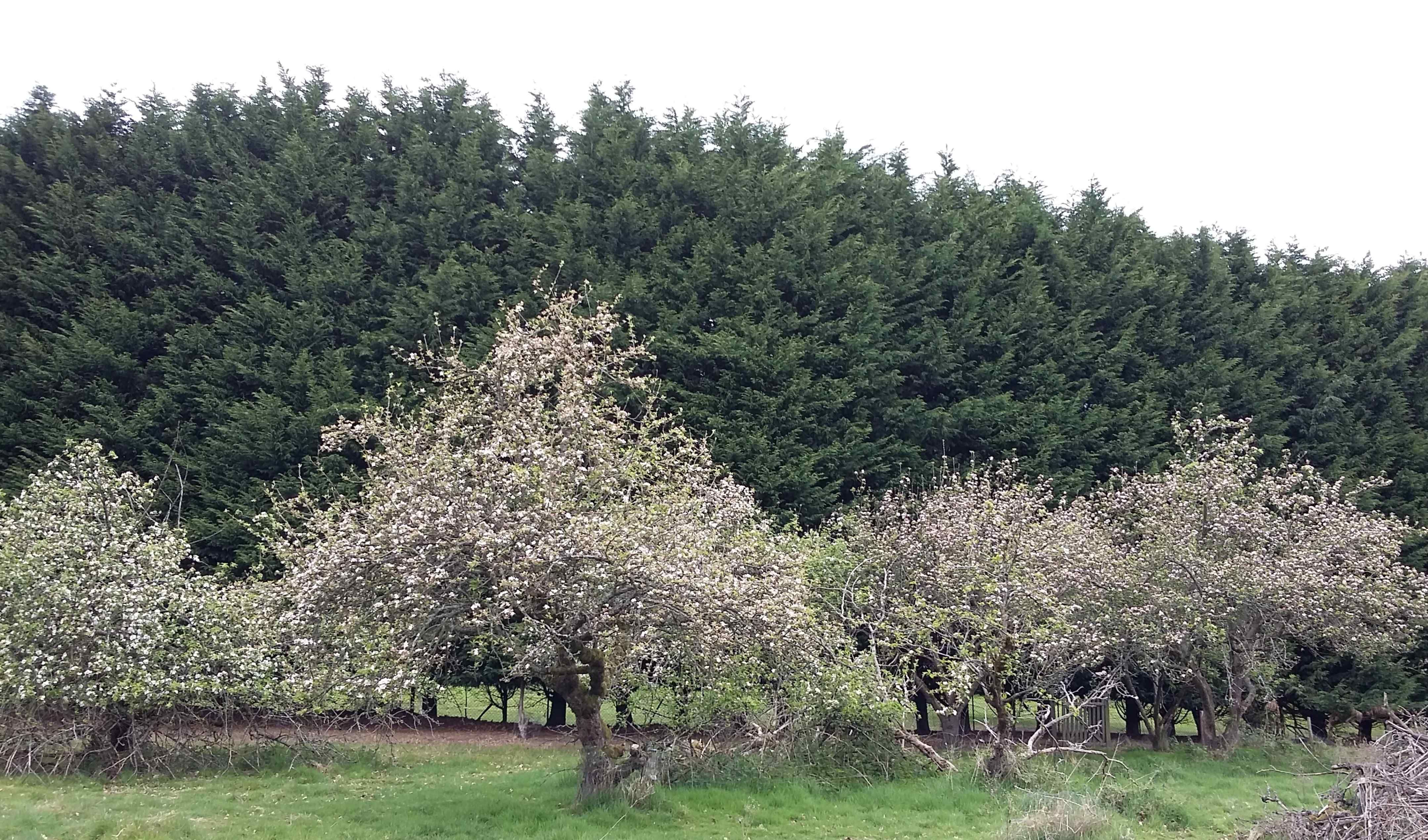 Apples in flower, May 2017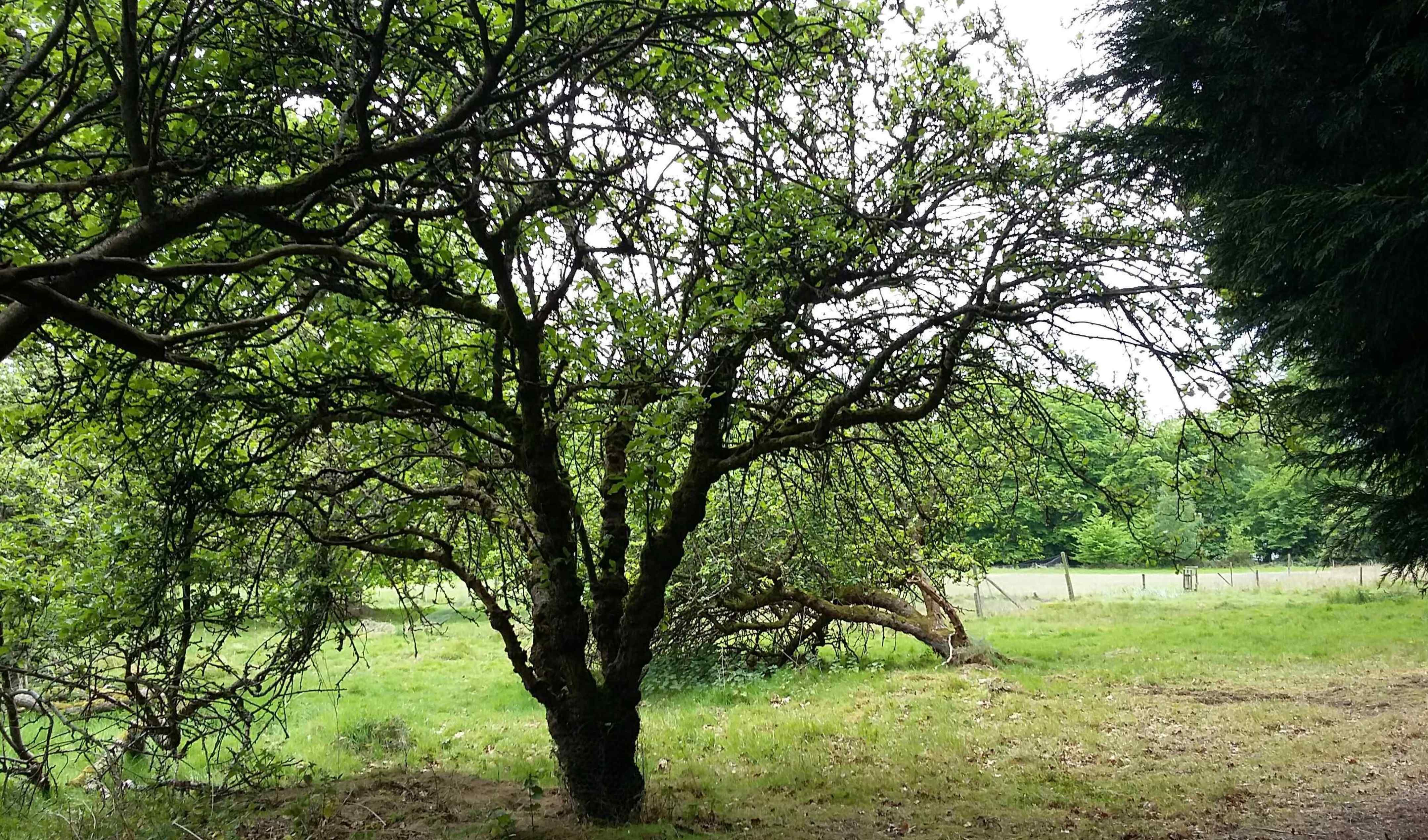 Apple cultivar "Belle de Boskoop", May 2017