BSc Medical Biosciences
UCAS code: B101
ECTS: 180 credits
Start date: October 2017
Duration: 3 years full-time
Location: South Kensington and Hammersmith
New for 2017
Please note that our Biomedical Science degrees have been redesigned and renamed with effect from 2017 entry. For 2017 entry please see Medical Biosciences (below) and BSc Medical Biosciences with Management.
This new degree gives you the chance to apply your talent for problem-solving to the critical challenges facing human health.
You will explore the science underpinning medicine and its related fields, the principles and practice of biomedical science, and how they are applied in research, policy and industry.
About the course
Overview
Our interdisciplinary course offers an innovative approach to learning.
You will study fundamental human biology and the molecular basis of human disease. Modules on cellular and molecular biology and pharmacology underpin, for example, infectious diseases and immunology, cancer and neurobiology.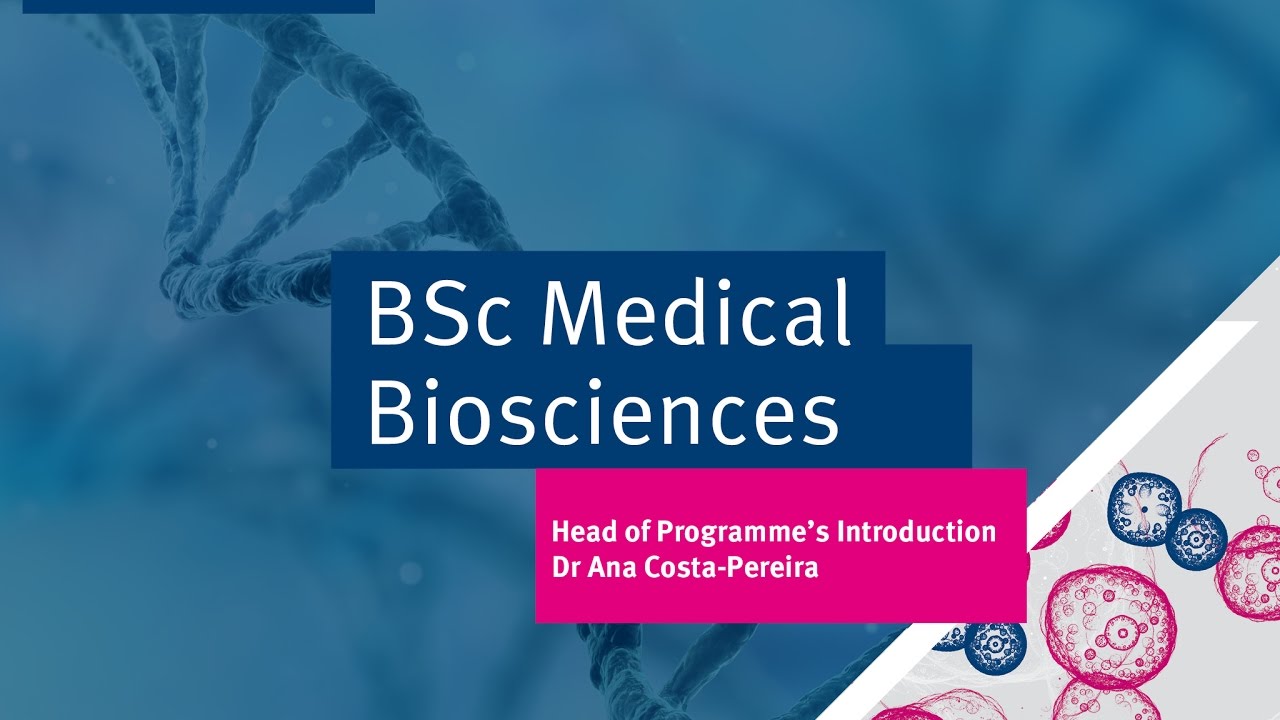 During the unique and exciting Lab Pod modules, you will work on real life research questions in a learning environment that mirrors an authentic research laboratory. You will explore a real scientific hypothesis and will be given opportunities to design, choose and perform experiments appropriate to test this hypothesis.

In addition, the Lab Pods will integrate experiences that will develop and consolidate theoretical topics covered throughout the year. They will encourage you to develop your understanding of the causes of diseases such as cancer, diabetes, neurodegeneration and autoimmunity, and experience how scientists work to develop treatments and cures.
You will learn to think like a scientist with a research-intensive, laboratory-focused curriculum, whilst workshops on critical health issues and modules in science communication and ethics will broaden your outlook and employability skills.
Our extensive and fully integrated transferable skills programme is also designed to develop personal characteristics that employers value, including effective time management and resilience, good interpersonal, leadership, analytical and problem solving skills, as well as an awareness of ethics, coupled with excellent verbal and written presentation skills.
In your third year you will choose specialist modules that examine global health problems, and undertake a final year project. For this project you will have the option to complete a 20-week intensive research project, a work placement, or a dissertation on a biomedical science topic. Placement possibilities may include industry, hospitals, publishing houses, museums, charities and government agencies.
Students interested in careers which do not involve the 'wet lab' will be given the choice to pursue a shorter final year project, either in the form of a dissertation or placement in any topic related to biomedical sciences. You will be required to complement this body of work with additional Year 3 pathways and/or Imperial Horizons modules.
Students who love human biology but do not share the same enthusiasm for practical research will, therefore, still find their niche in this course.


Structure
Modules shown are subject to change depending on your year of entry.
---
Year 1
You study all the modules below:
Core modules
Chemistry of Biological Interactions
Integrative Body Systems
Molecular and Cellular Biology
Statistics
Laboratory module
---
Year 2
You study both core modules and the lab module, and choose four optional modules.
Core modules
Cancer Biology
Genetics and Genomics
Laboratory module
Optional modules

Cardiovascular and Thoracic Biology
Immunology and Inflammation
Microbiome in Health and Disease
Neuroscience
Pharmacology and Toxicology
Stem Cells and Reproductive Biology
---
Year 3
Core modules
Project modules
You choose one module from below.
Laboratory Based Research Project
Literature Based Research Project
Work Placement Based Project
Compulsory modules
If you choose a literature based or work placement based research project, you study both of the modules below.
Imperial Horizons

– offers a wide range of modules, including languages and humanities options, which are designed to broaden your education, inspire your creativity and enhance your professional impact

Science Communication and Public Engagement
Optional modules
You choose three modules from below.
Biology of Ageing
Data Science
Designing Drugs for the 21st Century
Global Health
Nanotechnology and Bioengineering
Obesity and Diabetes
Regenerative Medicine
Science Communication and Public Engagement*
Stratified Medicine
Targeting Antimicrobial Resistance
* If you choose the laboratory based research project, the module marked (*) module becomes a compulsory module
Teaching and learning
Teaching
We teach core and elective modules through blended learning, combining face-to-face teaching (team-based learning and other small group teaching) with guided online learning.
Mobile technology is central to the course so we provide all students with iPads to enable them to fully engage with e-learning materials.
Immersive learning environments, which may include using iWalls and 3D environments to visualise complex data and biological responses, will also be features of the course.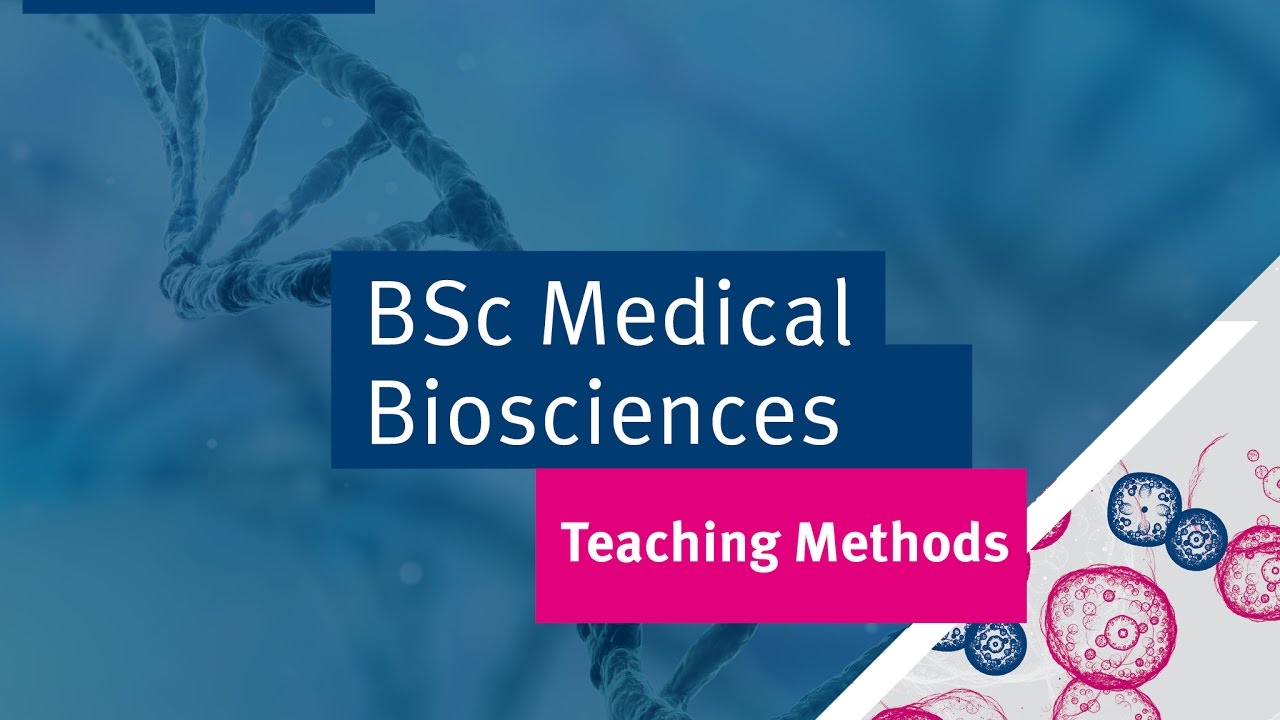 Theoretical knowledge and practical transferable skills will increase in complexity over the three years so that you gradually develop your critical thinking, analytical skills and ability to evaluate information.
This will be complemented by a hands-on approach provided by an impressive laboratory-based programme.
You will spend eight hours per week in laboratory environments during each of your first two years. In addition, you can opt to undertake a 20-week long final-year project embedded in real work environments such as research teams either based within Imperial or other academic or pharmaceutical organisations.
Assessment
You can expect a variety of different types of assessment methods.
Written assessment
Essays
Group business planning
Lay articles
Paper/grant review comments
Press releases
Report writing
Scientific papers
Written examinations
Oral
Seminars
Journal clubs
Laboratory practicals
Work relevant
Laboratory practicals
Written essays
Your degree choice
Imperial's Medical Biosciences degree is designed for individuals who wish to progress to a variety of academic, research and other professional careers.
BSc Medical Biosciences courses are not accredited by the Institute of Biomedical Science for careers in hospital clinical diagnostic laboratories, and it is not possible to transfer from Medical Biosciences to the MBBS programme.
All of our Biomedical Science degrees lead to the award of the Associateship of Imperial College School of Medicine.
Entry requirements
We welcome students from all over the world and consider all applicants on an individual basis. If your qualifications are not listed here, please see our academic requirements by country page, which gives the minimum entry requirements for a range of international qualifications. Please note that you will need to contact the admissions team directly (medicine.ug.admissions@imperial.ac.uk) for the exact requirements for your qualification if they are not listed here.
A-levels
Our minimum requirement is for three subjects to be passed at A-level with AAA overall, to include:
A in Biology or Human Biology
A in Chemistry, Mathematics or Further Mathematics, or Physics
If you are offering an A grade in Mathematics or Further Mathematics, the third A grade must be in a non-Mathematics subject.
Please note that General Studies and Critical Thinking are not accepted.
Practical endorsement (practical science assessment)
If you are made an offer you will be required to achieve a pass in the practical endorsement in all science subjects that form part of the offer.
International Baccalaureate
38 points overall, to include:
6 in Biology at higher level
6 Chemistry, Mathematics or Physics at higher level
English language requirements (all applicants)
All applicants must demonstrate a minimum level of English language proficiency for admission to the College.

For admission to this course, you must achieve the higher College requirement in the appropriate English language qualification. For details of the minimum grades required to achieve this requirement, please see the English language requirements for undergraduate applicants.
Tuition fees and funding
Home and EU students
2017 entry:
£9,250 per year
The UK government has confirmed that universities that have achieved a 'meet expectations' award – which includes Imperial – will, under the first year of the new Teaching Excellence Framework (TEF), be able to raise their fees in 2017. The rise is an inflationary amount of 2.8% to a maximum of £9,250. The measure of inflation used is RPI-X (the retail price index, excluding mortgage interest payments). You should expect the fee to increase beyond 2017 for each year that your course lasts, subject to UK government regulations on fee increases.
The UK government has also confirmed that EU students starting or continuing their studies in the 2017–18 academic year will continue to pay the Home rate of tuition fees for the duration of their course. EU students will also remain eligible for the same government funding support as they are now, including the Tuition Fee Loan. This access to government funding will continue throughout your course, even if the UK exits the EU during this time.
Islands and overseas students
2017 entry:
£27,000 per year
Please note that the tuition fee amount you will pay may increase each year.
Government funding
The level of tuition fees you pay is based on your fee status, which we assess based on UK government legislation. Find out more about fee status assessments.
Home and EU students (with the exception of Graduate Medicine students) can apply for a Tuition Fee Loan from the Government to cover the full cost of their fees each year.
Home students may also be eligible for a Maintenance Loan to help with their living costs.
Bursaries and scholarships
Imperial Bursary
The Imperial Bursary is available to any Imperial Home undergraduate student (except Graduate Medicine students) whose household income falls below £60,000 per year.
It is designed to ease the cost of London living by providing support on a sliding scale, from £2,000 up to £5,000 per year.
As long as your household income remains below £60,000 you will automatically qualify for a bursary for every year of undergraduate study.
The bursary is paid on top of any government loans to which you are entitled and does not need to be paid back. Find out more about the Imperial Bursary.
Scholarships
Our President's Undergraduate scholarships are available to all undergraduate applicants studying an undergraduate degree for the first time who have applied to the College by 15 October.
They're worth £1,000 for each undergraduate year of study. There are up to 112 awards available for students starting their studies in 2017–18.
A wide range of other scholarships is also available. Find out which scholarships you may be eligible for by using our scholarships search tool.
To find out more about the range of financial support available please see our Fees and Funding website.
How to apply
UCAS Apply system
To apply to study at Imperial you must use the online application system managed by the Universities and Colleges Admissions Service (UCAS).

The UCAS code for Imperial College London is I50.
Application deadlines
BSc Medical Biosciences applicants are not required to take an admissions test so BMAT is not required. Applications must be submitted to UCAS by 18.00 (UK time) on 15 January 2017 for entry in October 2017.
All applications which include choices for medicine at Imperial must be submitted to UCAS by 18.00 (UK time) on 15 October 2016 for entry in October 2017.
Students at a school/college registered with UCAS
All UK schools and colleges and a small number of EU and international institutions are registered with UCAS.
To make it clear which school or college you are applying from you will need to ask one of your teachers or advisers for the UCAS buzzword. You will need to enter this in UCAS's Apply system when you register.

See our How to apply section for further guidance.
Independent applicants and students at schools/colleges not registered with UCAS
If you're applying independently or from a school/college not registered with UCAS you will still need to use UCAS's Apply system. You will not need a UCAS buzzword.
See our How to apply section for further guidance.
Academic Technology Approval Scheme (ATAS)
An ATAS certificate is not required for overseas students applying for this course.
For more information about the Academic Technology Approval Scheme (ATAS), please see the International Student Support website.
Tracking your application
Once you've completed your application and it's been submitted through UCAS's Apply system, you can use UCAS' Track system to follow its progress and manage your choices.
What our graduates do
Our courses are designed to educate future leaders in research and industry, policymakers and science communicators.
Medical Biosciences graduates may, for example, pursue careers as academic researchers; in technical and managerial industry roles; as journalists and museum curators.
The course's emphasis on developing highly sought transferable analytical and research skills will also equip graduates to enter careers in the professional and charitable sectors and in small and medium enterprises.
Previous Imperial Biomedical Science graduates have successfully found employment in scientific research laboratories within academia, the pharmaceutical industry and technical consultancy.
A degree in Medical Biosciences also provides an excellent foundation for postgraduate study and our graduates often choose to undertake Master's and PhD courses at Imperial and other leading universities around the globe.
Information for offer holders for 2017
This section is to let offer holders know about any major changes that we have made to this course for 2017 entry. These changes are to take into account changes in staff expertise, new discoveries in the field, requirements from regulatory bodies and student feedback, for example.
The following changes have been made to this course since the application process opened on UCAS on 1 September 2016:
21/12/2016 – the module called Protein Chemistry and Bioenergetics changed to Chemistry of Biological Interactions
21/12/2016 – the module

called

Organisation of Integrative Systems changed to Integrative Body Systems
21/12/2016 – the module

called

Neurobiology changed to Neuroscience
21/12/2016 – the module

called

Pharmacology changed to Pharmacology and Toxicology
21/12/2016 – the module

called

Dry Research Project changed to Literature Based Research Project
21/12/2016 – the module

called

Placement Project changed to Work Placement Based Project
For more information about these changes, please contact the Department using the contact details in the left hand column. Also keep checking back for future updates before making a decision about whether to accept your place.
Please note this course is new and therefore the employment and student satisfaction data provided below is an illustration of provision in the subject area rather than specific data for this course.