Food and drink
Some of the world's best ideas began life as back-of-the-napkin scribbles. Meet, eat, and scribble ideas at White City's food and drink spaces.
Food and Drink Column block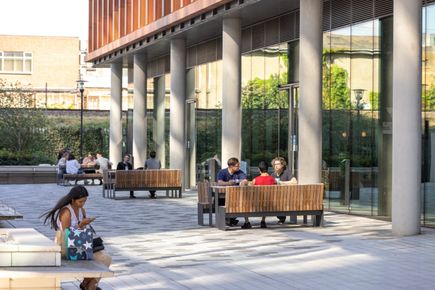 Benugo (I-HUB)
The popular café and restaurant chain is based at the Translation and Innovation Hub (I-HUB). Open to all and with free WI-FI, it serves barista-style coffee and fresh sandwiches, as well as larger dishes.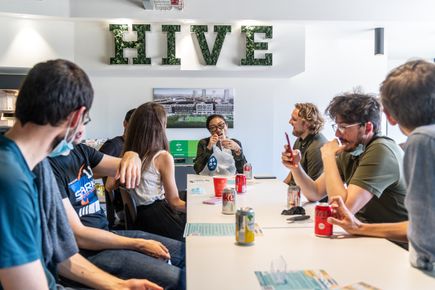 The Hive at Scale Space
Located on the ground floor of Scale Space, it is the new local hub where you can find delicious coffee, a tasty breakfast and lunch menu, and relax in a cosy seating area. Open to all with free WI-FI.
Food and Drink second column block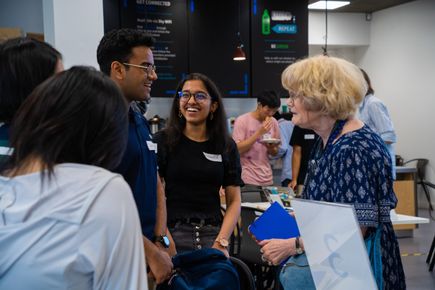 The I-ZONE at The Invention Rooms
The I-ZONE is a community café space open to everyone – it's a warm and welcoming space where you can grab a coffee, catch up with friends or do some work. There are bookable meeting rooms and a community garden with outside seating with free WiFi throughout.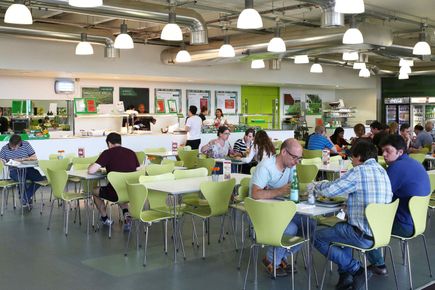 Hammersmith Wolfson Cafe
Wolfson offers a selection of hot and cold lunch items including jacket potatoes, salads and a deli bar that allows you to choose from a range of breads and fillings. Wolfson Cafe is located on the ground floor of the Wolfson Conference Centre at the Hammersmith Hospital Campus.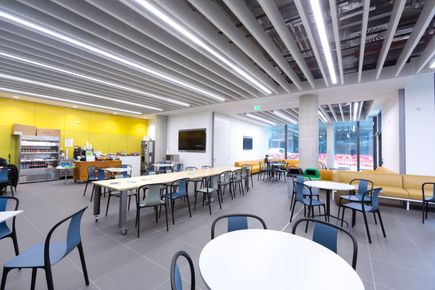 MSRH cafe
The MSRH Cafe in the Molecular Sciences Research Hub serves a range of lunch options, sandwiches, snacks and hot drinks. It is located on the ground floor, as you enter on the right hand side.