Startups
Student startups
As part of Imperial's commitment to supporting the leaders and innovators of the future, we support and encourage our students to take their research and innovations beyond academia.
As the crisis of human pollution increases many of our students and alumni are using their skills and expertise to tackle the problem through entrepreneurship. On this page, we have brought together just some of these fantastic start-ups.
Student entrepreneurs and innovators can find support to develop their ideas from the Imperial Enterprise Lab.
First row of startup teams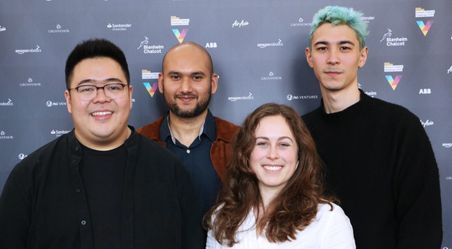 The Tyre Collective
Winners of the 2020 James Dyson National Award, The Tyre Collective are an innovative team who have devised a device that traps tyre wear pollution at source.
Tyre wear is the second biggest source of microplastics in waterways as well as being a respiratory health hazard.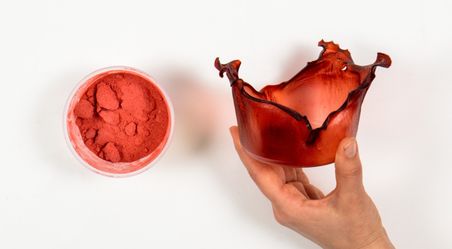 KAIKU Living Colour
KAIKU are a startup which transform agricultural waste from everyday plants, like avocados, into natural and eco-friendly dyes.
Inspired by practicing artists and textile designers, they have created colourants which are both more sustainable and safe than petrochemical alternatives.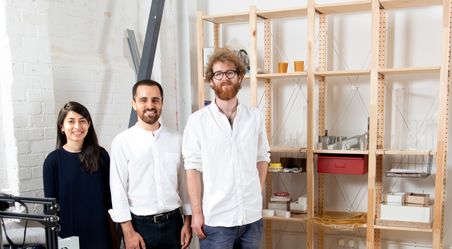 The Shellworks
The Shellworks team create compostable alternatives to plastic from seafood waste, helping to reduce society's reliance on single-use plastic.
Not only is all of their packaging degradeable but it also acts as a natural fertiliser.
Second row of startup teams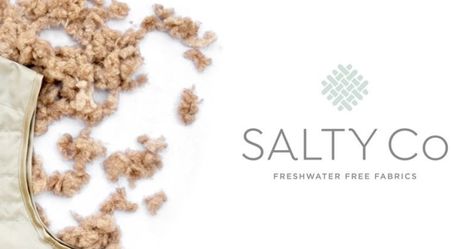 SaltyCo
The textiles industry is one of the biggest consumers of the planet's scarce freshwater supply at a time when 350 million people are experiencing drinking water precarity.
By using the far more plentiful supply of saltwater, SaltyCo are creating alternative and sustainable fabrics that can be used in a variety of applications.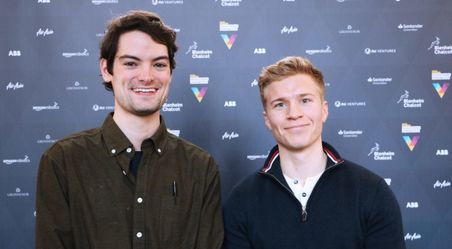 Treeconomy
Treeconomy are an innovative startup aiming to make carbon capture and offsetting a viable and attractive income stream for UK landowners.
By bringing together landowners with the companies that require routes to carbon offsetting, they are working to combat carbon emissions through reforesting and tree-based carbon capture.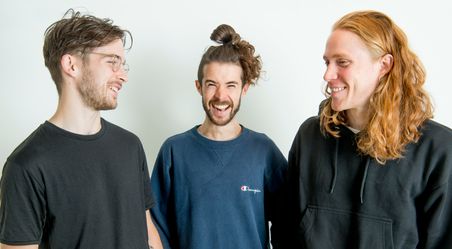 hydroCotton
hydroCotton are a startup on a mission to develop farming technology which can produce cotton is a sustainable and transparent way.
Their technology allows them to produce cotton using 80% less water and with zero pesticides. Not only that but they are also combing their technology with new traceability mechanisms to build up a comprehensive accreditation framework to ensure transparency.
Staff startups
Imperial has a fantastic track record in translating our world-leading research into startup companies that drive innovation and we are particularly proud of how many of these are focused on sustainability and eradicating pollution.
Staff startups 4
Go Eve
Go Eve is a joint University College Dublin and Imperial College London startup, developing a 'DockChain' technology system that allows multiple parking spaces to be rapidly electrified from one base power source which can significantly reduce the costs of charging multiple electric vehicles.
Academic lead: Professor Robert Shorten
Bumblebee Power
Bumblebee Power's technology enables efficient wireless power transfer for e-bikes, electric scooters, drones and more. The company has has developed wireless charging technology which: offers three times the wireless range, has three times the tolerance to misalignment, and weighs less than 10% of current solutions.
Academic lead: Professor Paul Mitcheson
Breathe Battery Technologies
Breathe Battery Technologies has developed Lincc, advanced battery management software that runs on low-power chips, hugely expanding the potential of battery management as an approach to battery performance improvement for electric vehicles and consumer electronics.
Academic lead: Professor Greg Offer
First row of staff startups
Ceres Power
Ceres Power is a world leading AIM-quoted alternative energy company based in the UK, developing fuel cell technology for use in small scale combined heat and power products for the residential sector and in energy security applications.

Academic leads: Professors Alan Atkinson, Nigel Brandon and John Kilner
EVO Electric
EVO Electric develops and manufactures advanced electric machines, hybrid drive trains and generator sets for a wide range of transportation and mobile power applications.

Academic lead: Dr Michael Lamperth.
Novacem
Novacem has developed a carbon negative cement which offers a transformational solution to the challenge of reducing carbon emissions from the cement industry.

Academic leads: Dr Nikolaos Vlasopoulos and Professor Chris Cheeseman
Second row of staff startups
NOTPLA
NOTPLA is a flexible, 100 per cent biodegradable container made from seaweed. The business ultimately aims to help stop up to one billion plastic bottles reaching the ocean every year and eliminate the 300 million kilograms of carbon emissions that their manufacture creates.
H2GO Power
H2GO Power is developing a hydrogen energy storage technology based around a cheap, polymeric nanomaterial. H2GO's hydrogen production and storage system is designed to store excess energy from renewable energy production at significantly lower cost.
Ichthion
Ichthion are developing cutting-edge technologies tackle the problem of ocean plastic. Their solution is to create innovative technologies that suck in plastic from rivers, coastal areas and oceans before it can enter the marine ecosystem.
Third row of staff startups
Econic Technologies
Econic Technologies uses a new catalyst to turn waste carbon dioxide into positive economic and environmental potential.
Naked Energy
Naked Energy have developed a more efficient form of solar power; virtuPVT has a unique design that allows 80 per cent of the sun's energy to be converted into heat and power – 20 percent to electricity and 60 per cent heat.