Blast Injury Conference 2019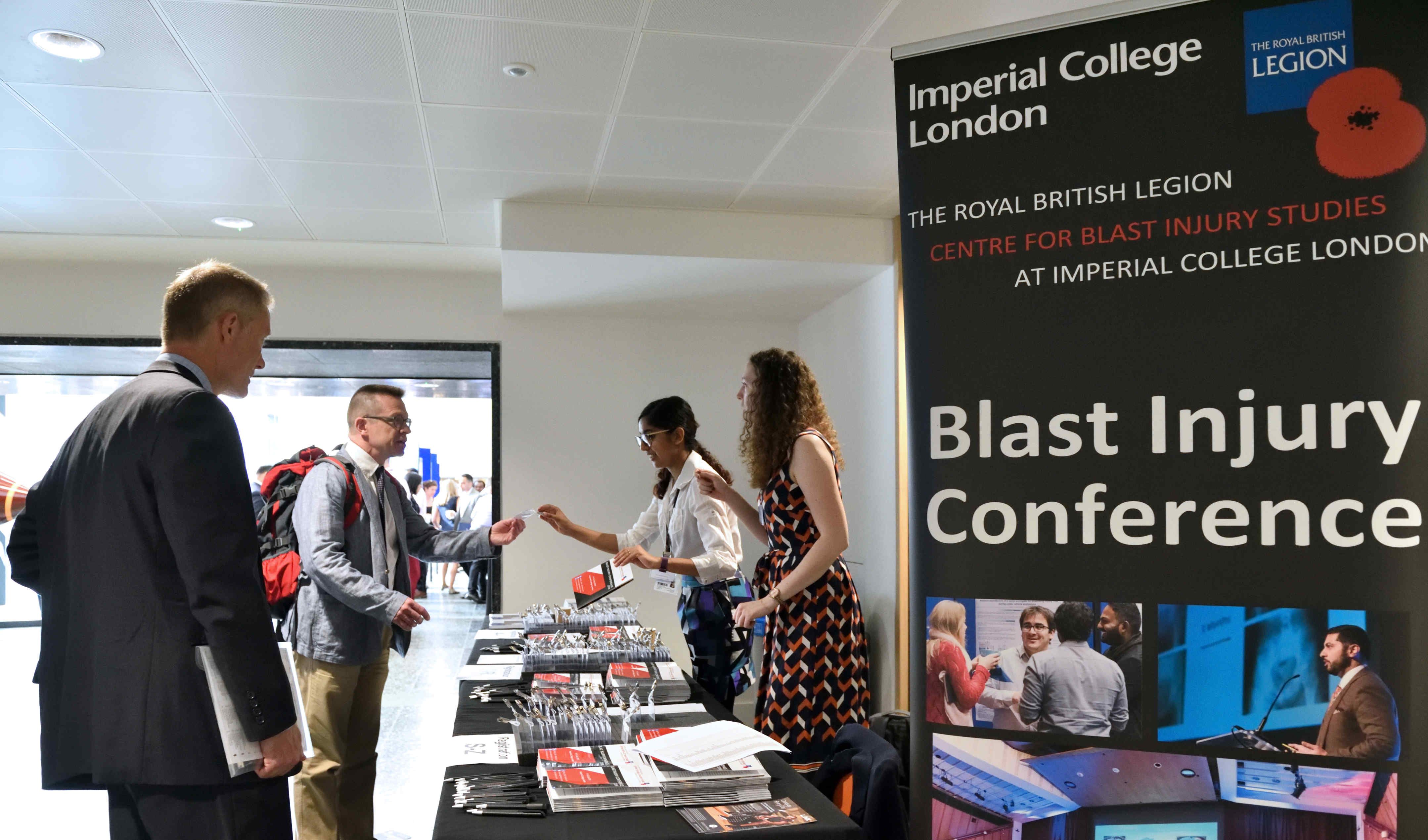 Delegates register on arrival.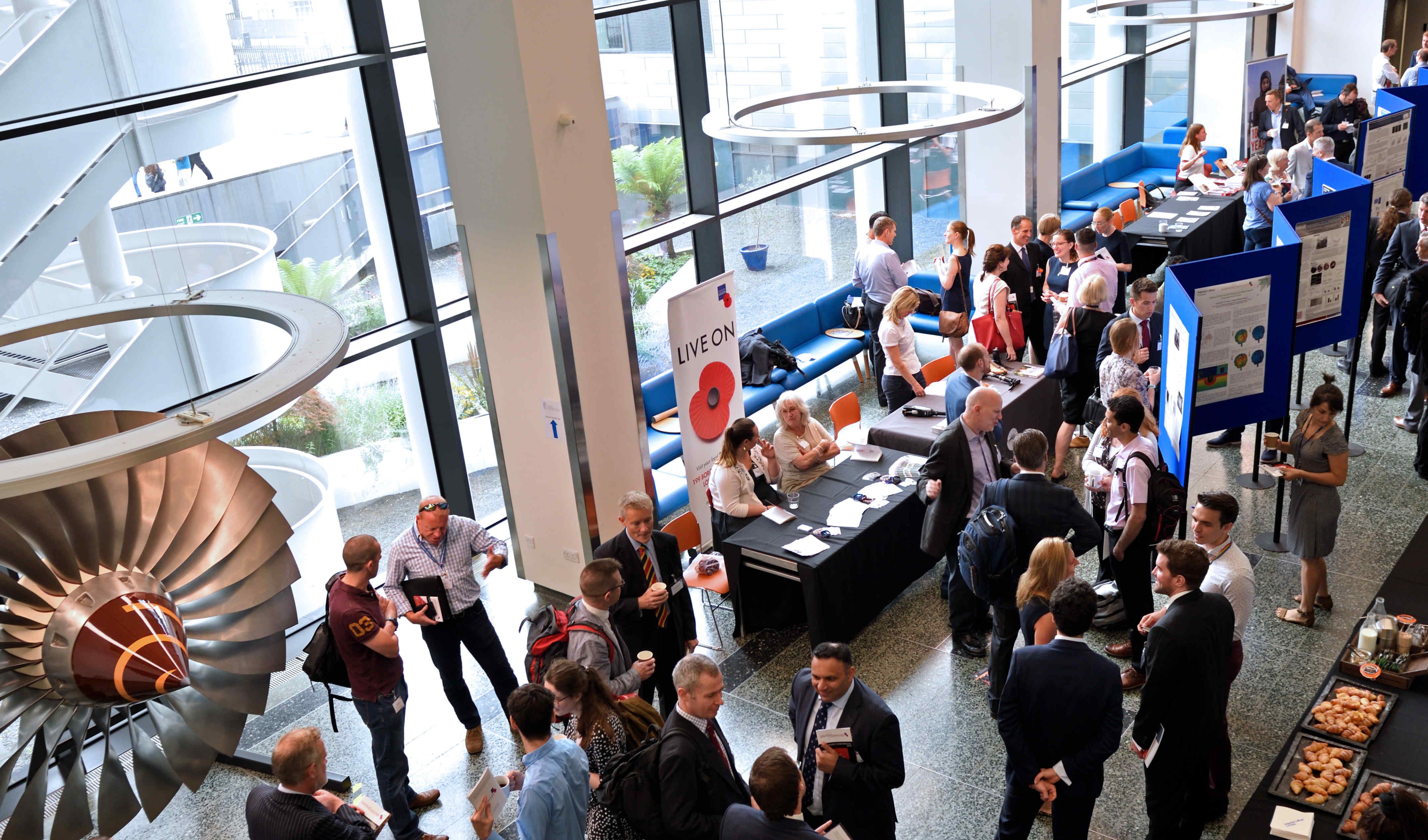 Delegates gather for networking, and viewing of the research posters.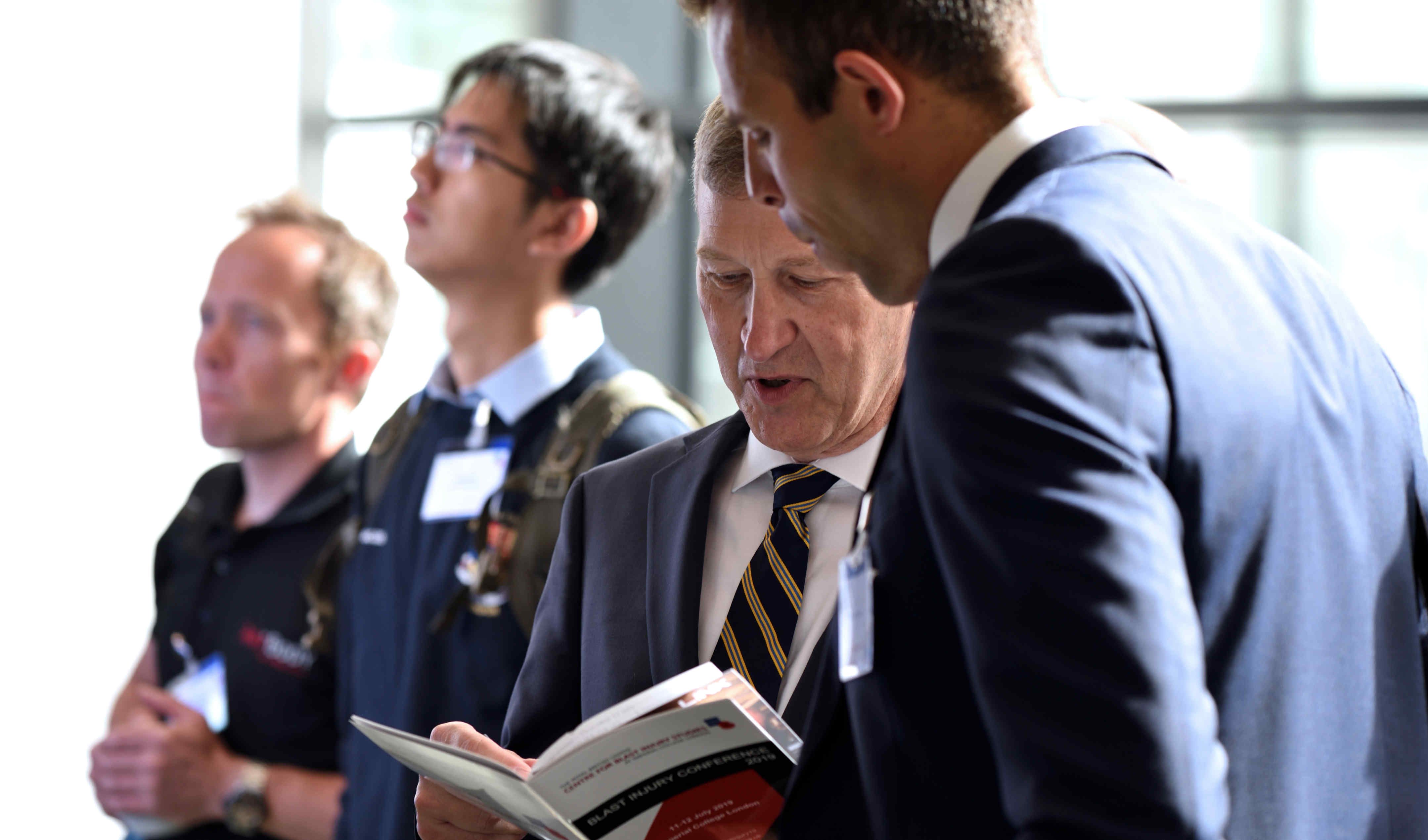 Two of our session chairs discuss the programme for the day.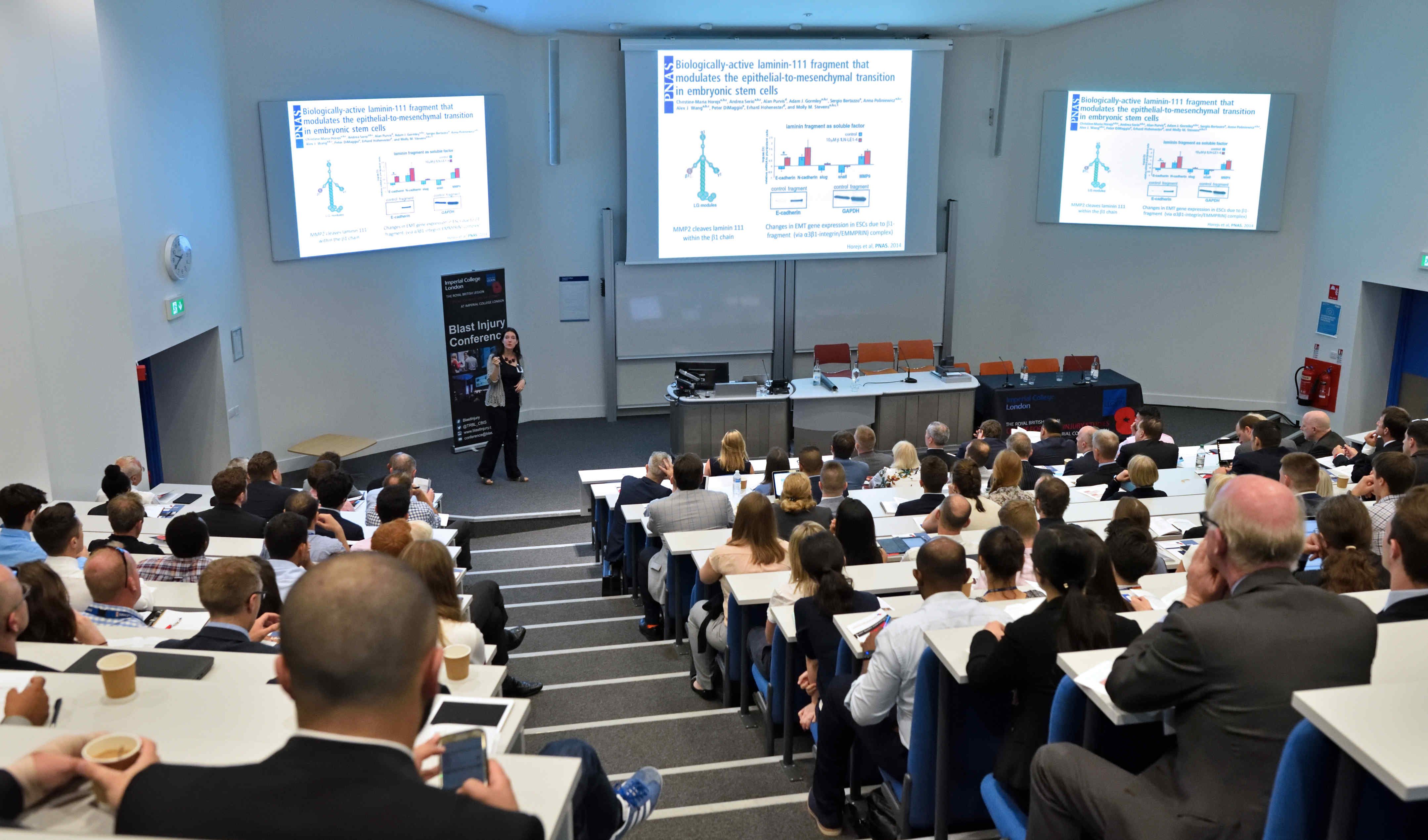 The conference delegation gathers to hear from one of the Plenary Speakers, Professor Molly Stevens.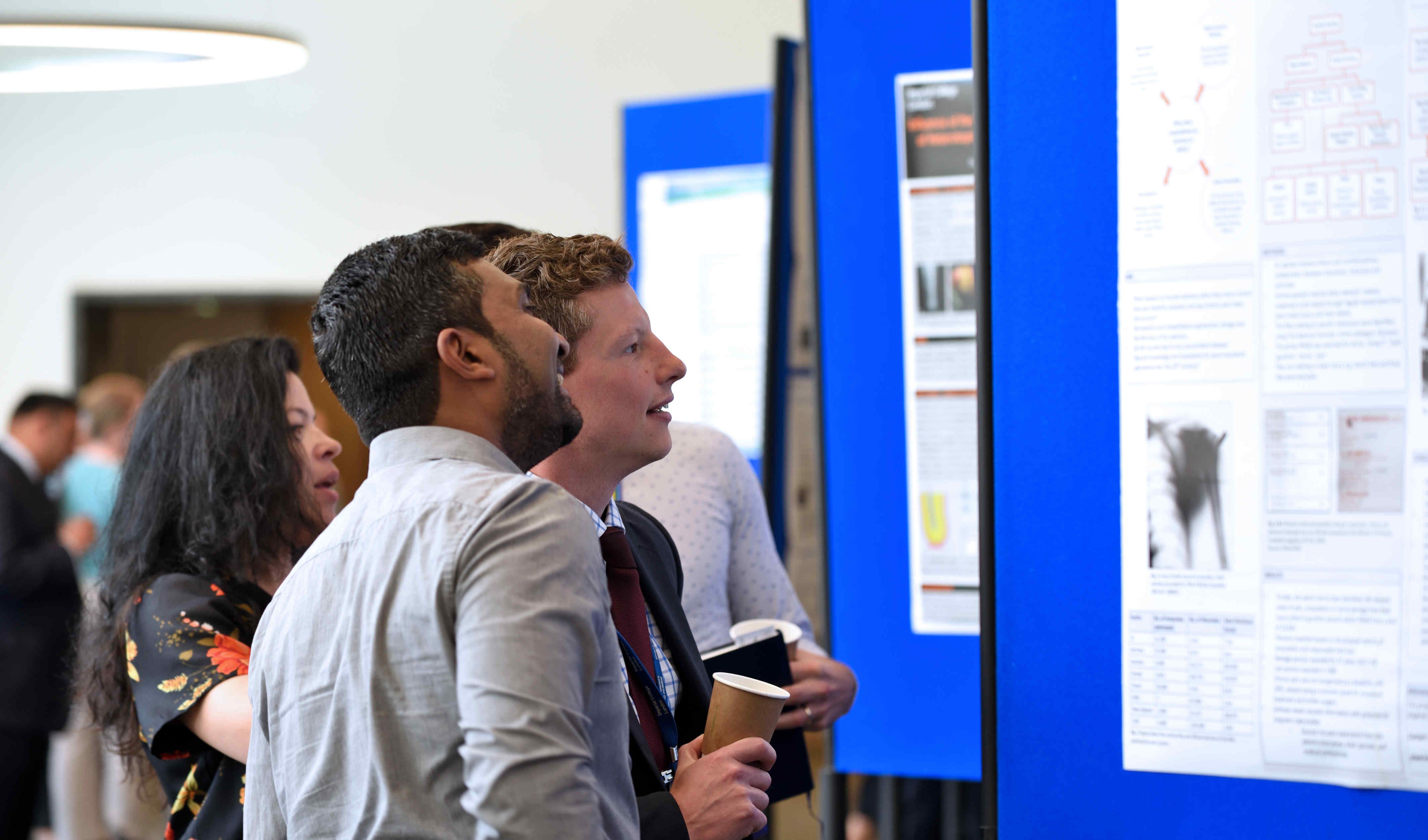 Delegates discuss the research posters on show.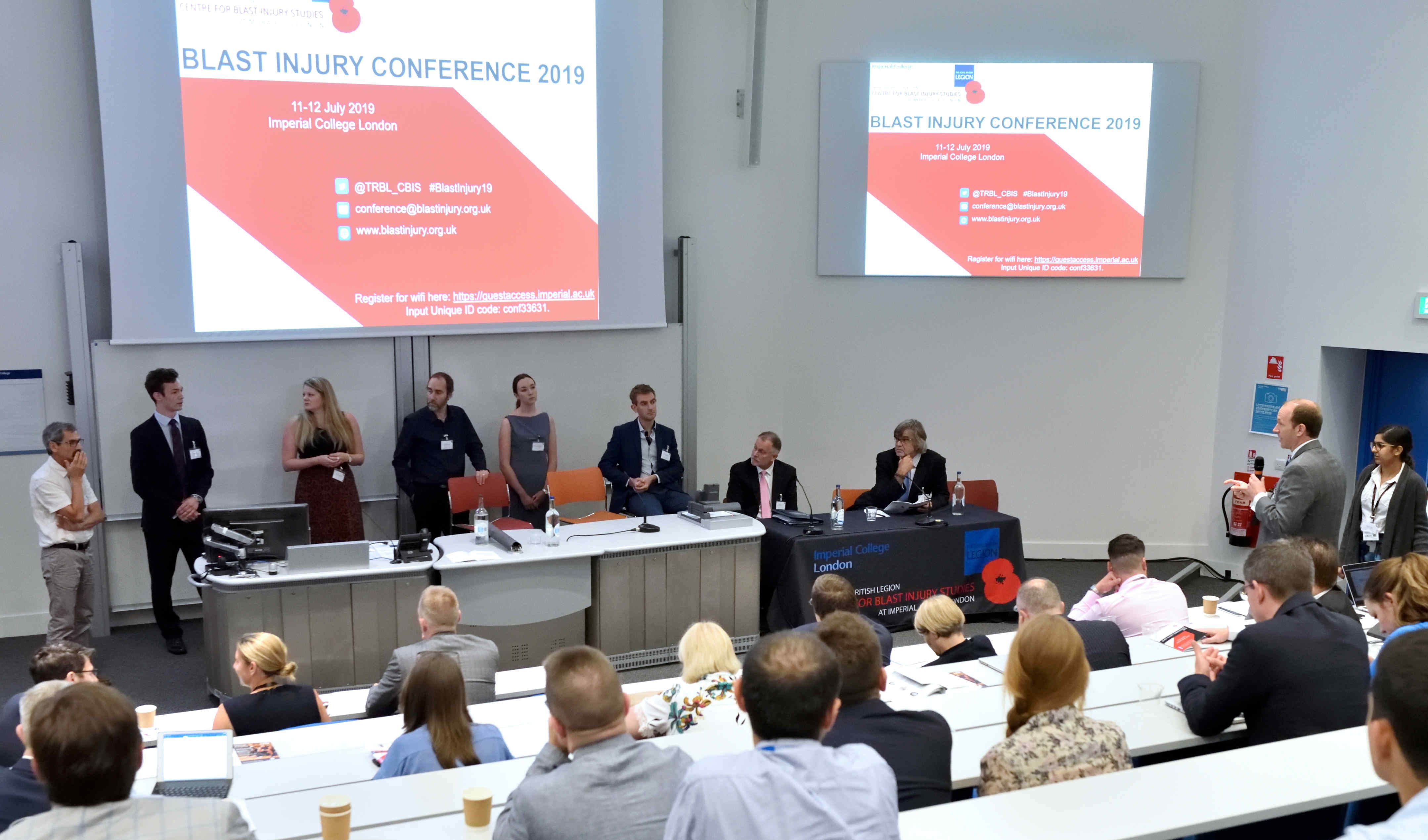 Speakers take questions from the audience.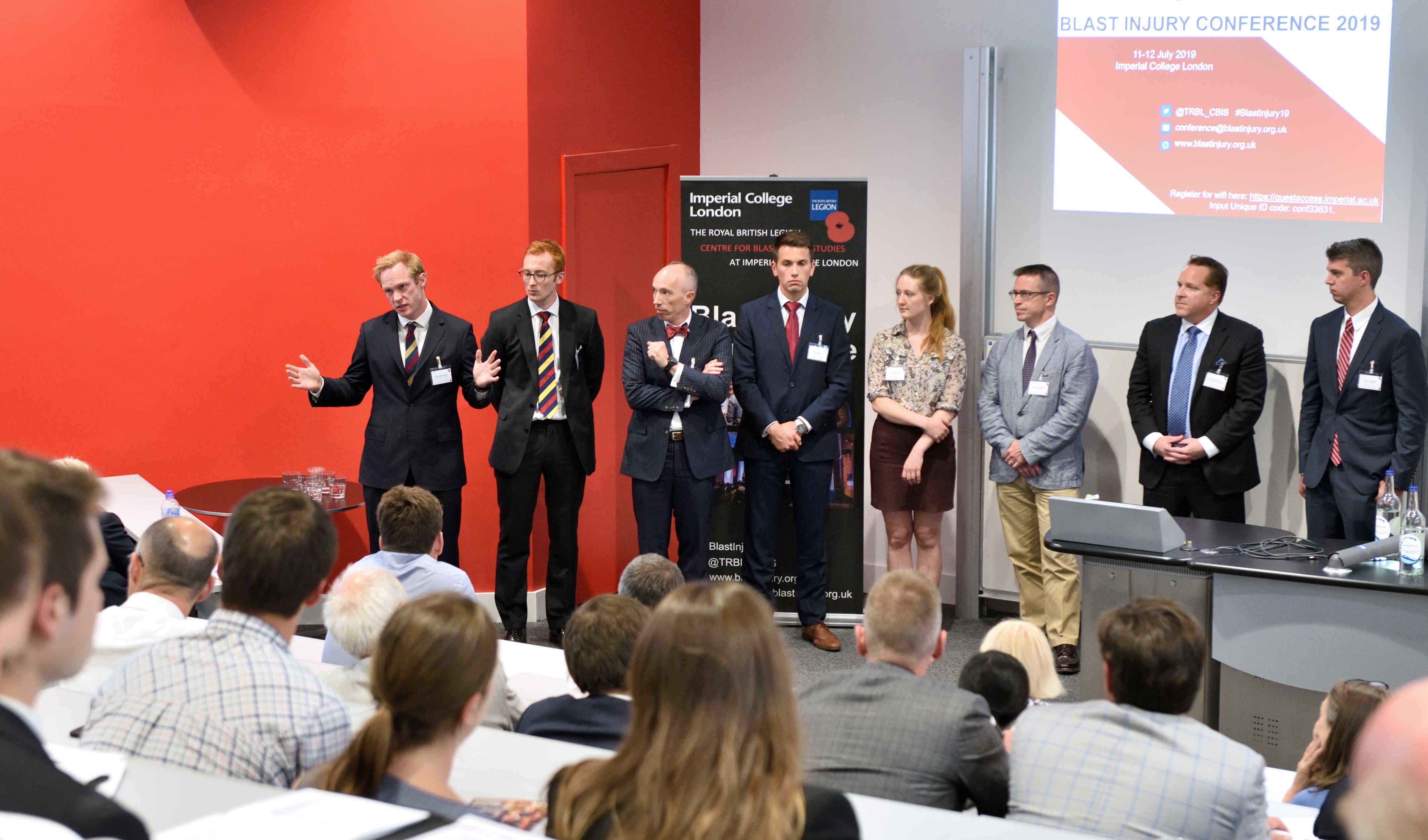 Another panel of speakers take questions from the audience.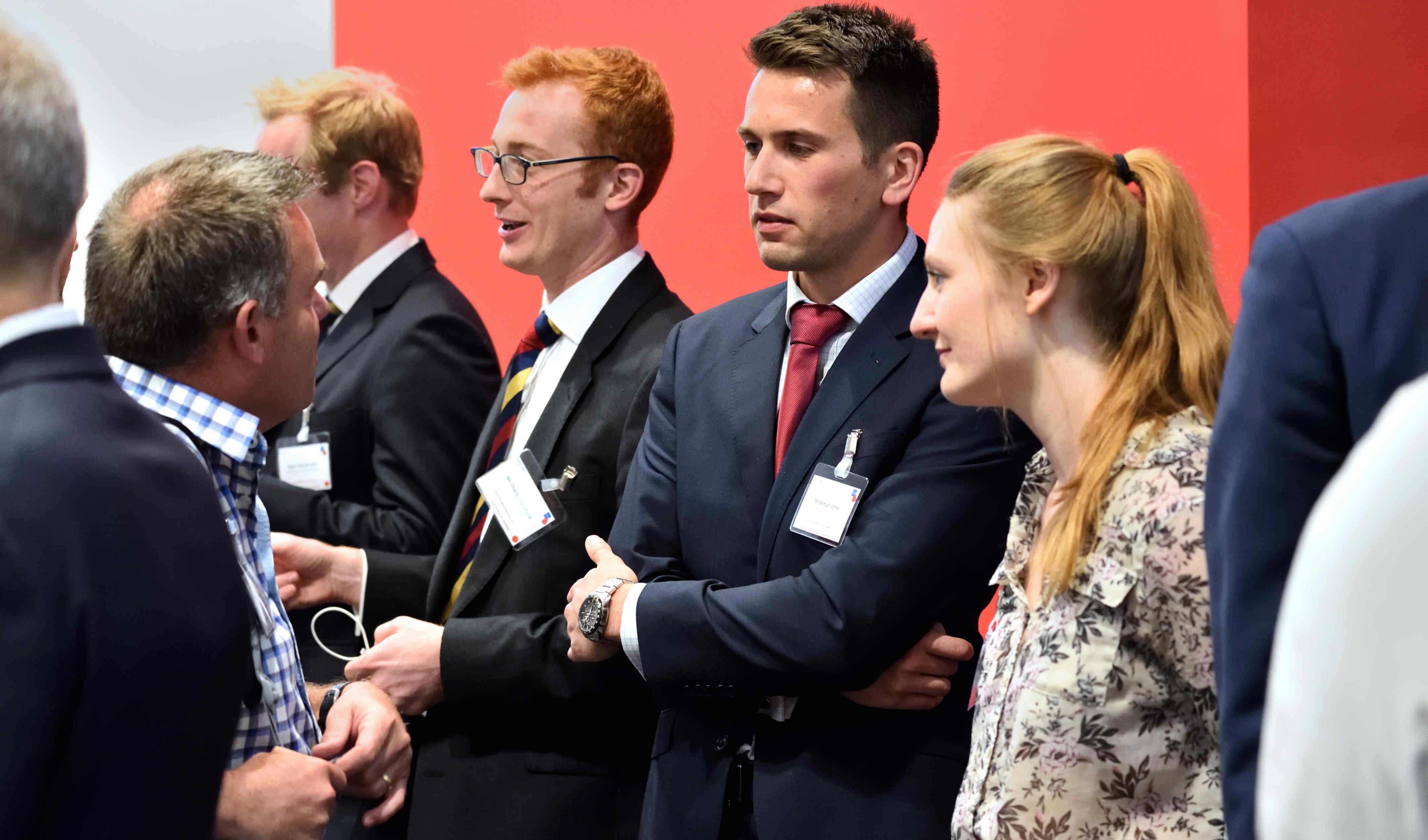 Further discussions after presentations.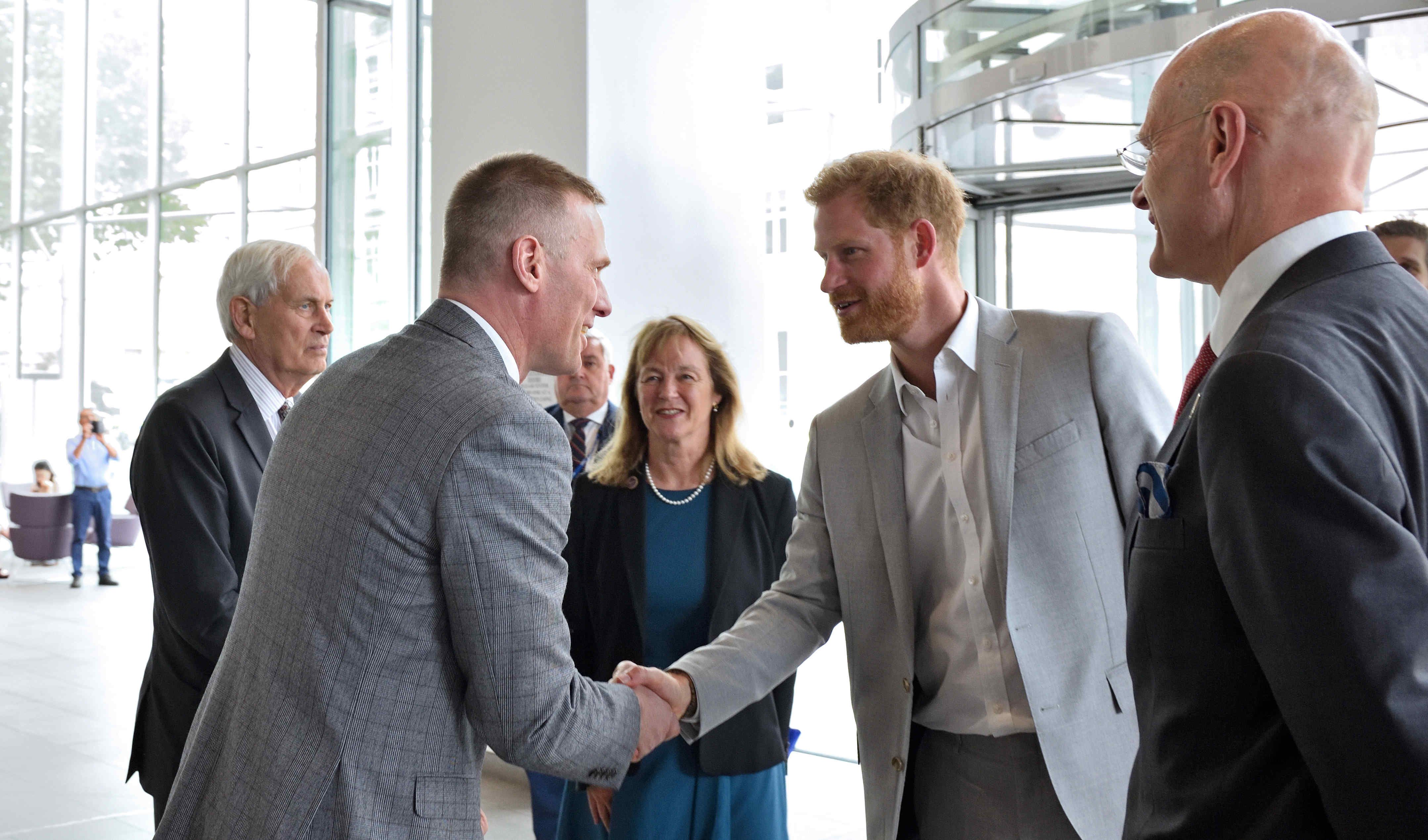 Professor Anthony Bull welcomes The Duke of Sussex during his visit to Day 1 of the Blast Injury Conference.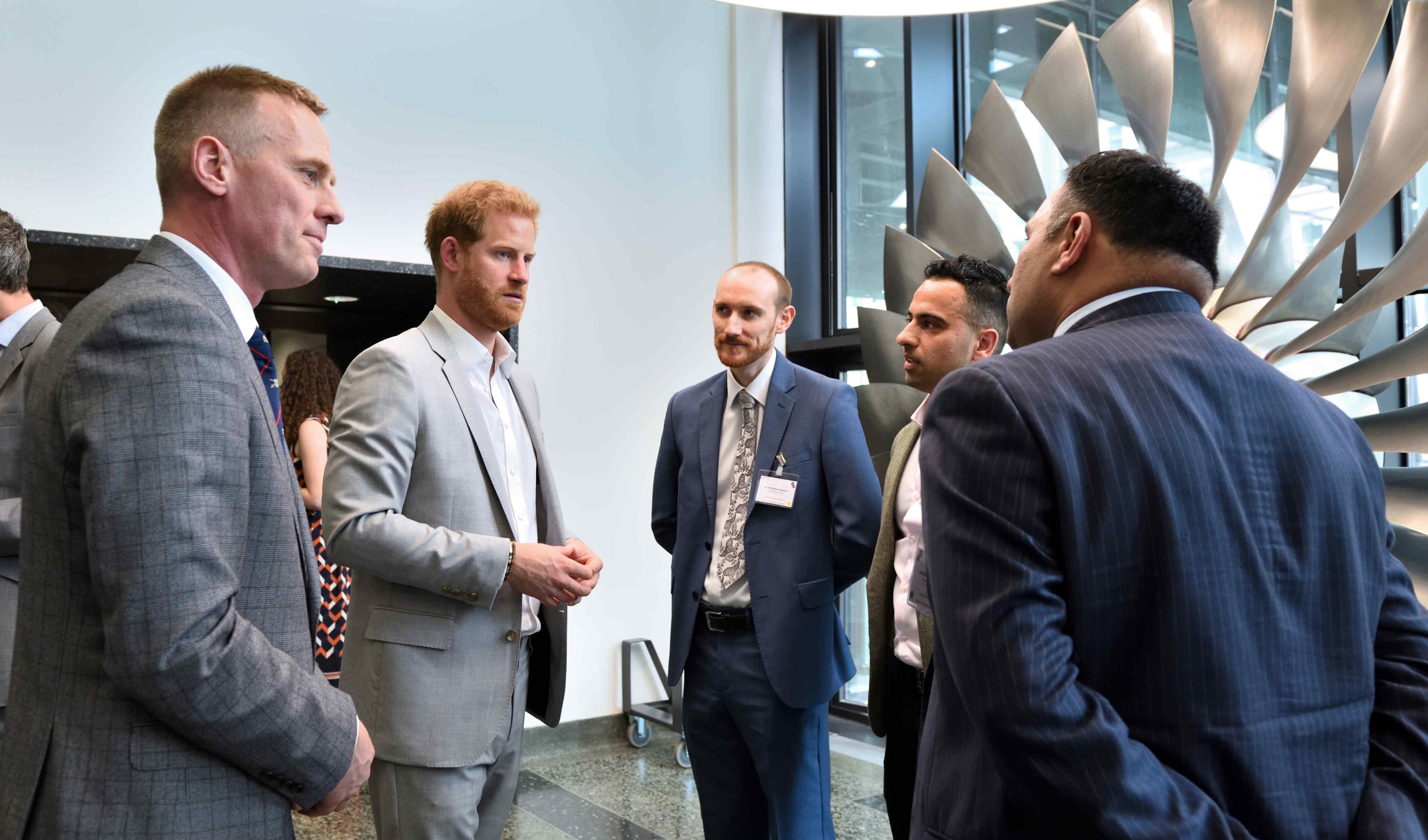 The Duke of Sussex met with some of the Centre's researchers and discussed their work.
The Duke of Sussex listened to the Plenary Speech given by Dr David Brody.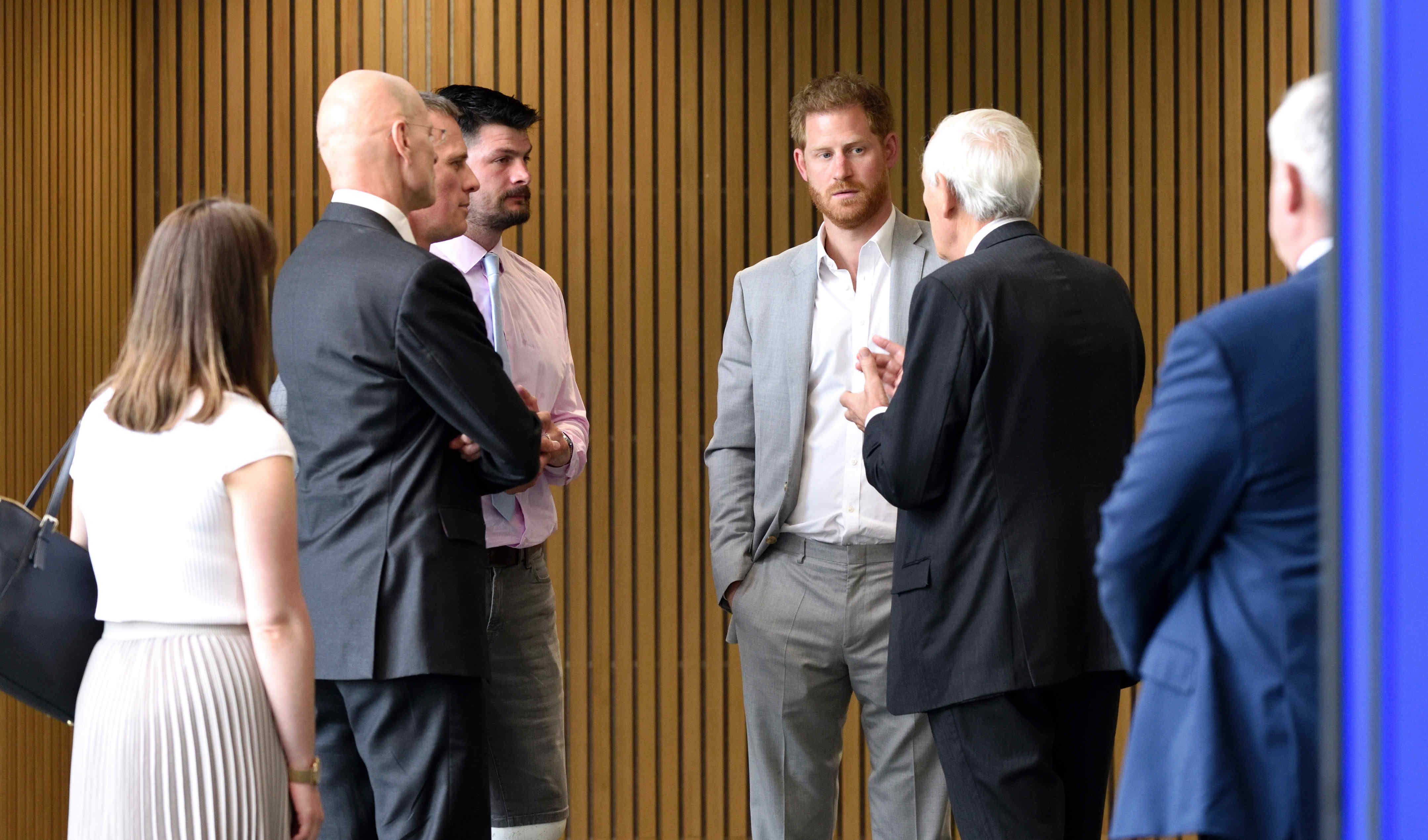 Lord Boyce, Anthony Bull, Ian Walmsley and David Henson talk with The Duke.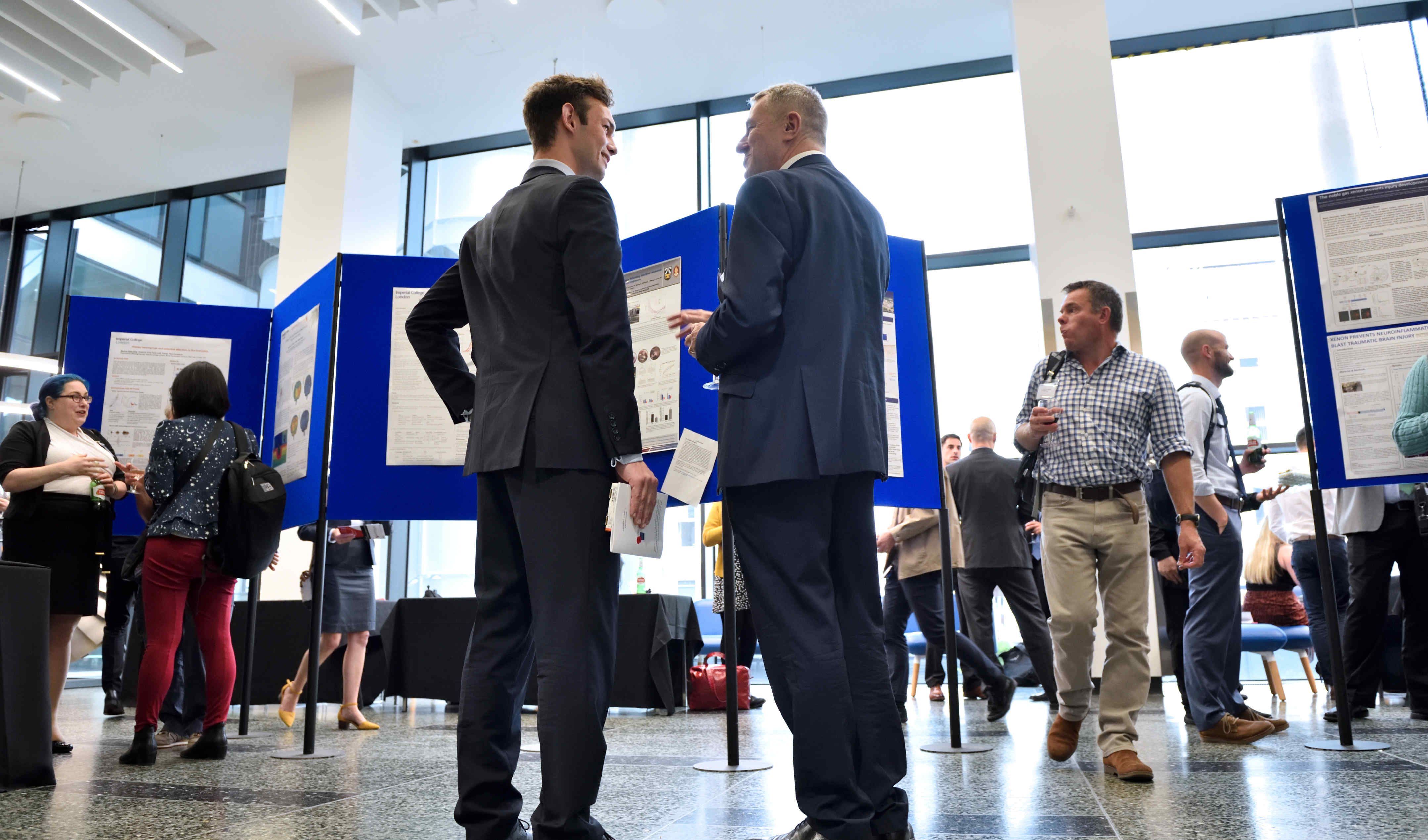 Further networking during the breaks.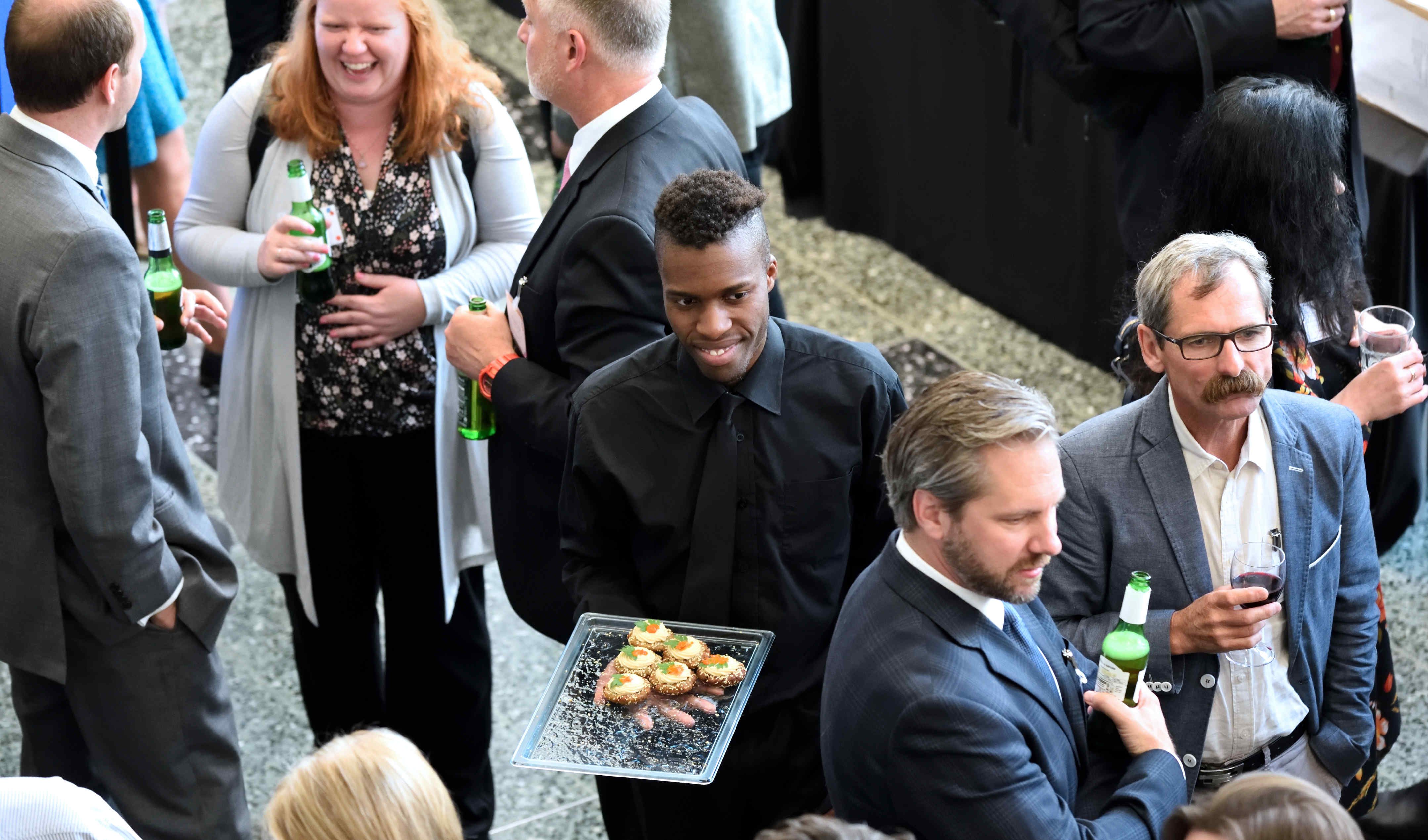 A drinks reception was held at the end of Day 1 of the conference for further networking opportunities.