Networking Event (2017)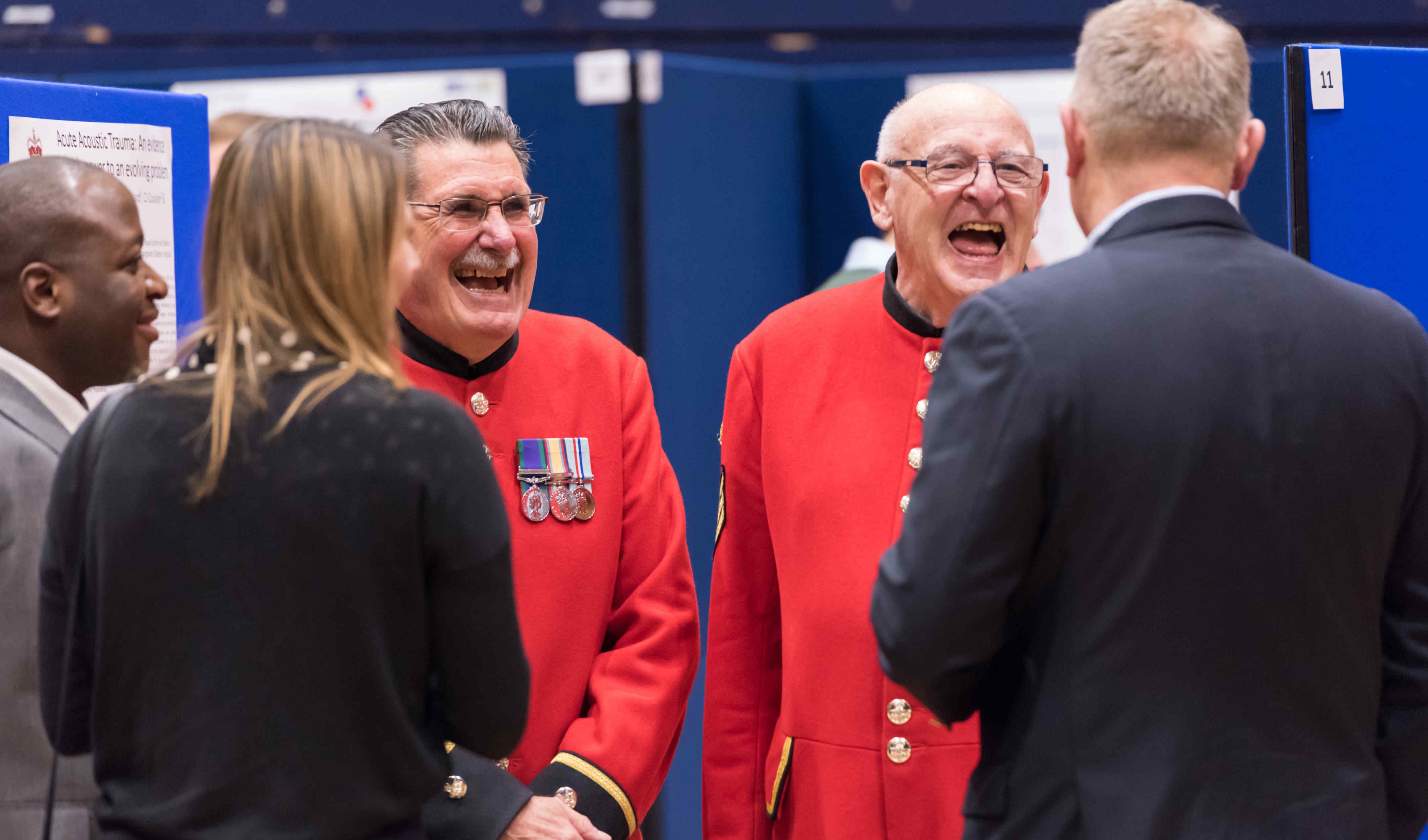 Two Chelsea Pensioners partaking in the morning networking session, ahead of the introduction provided by Professor Anthony Bull.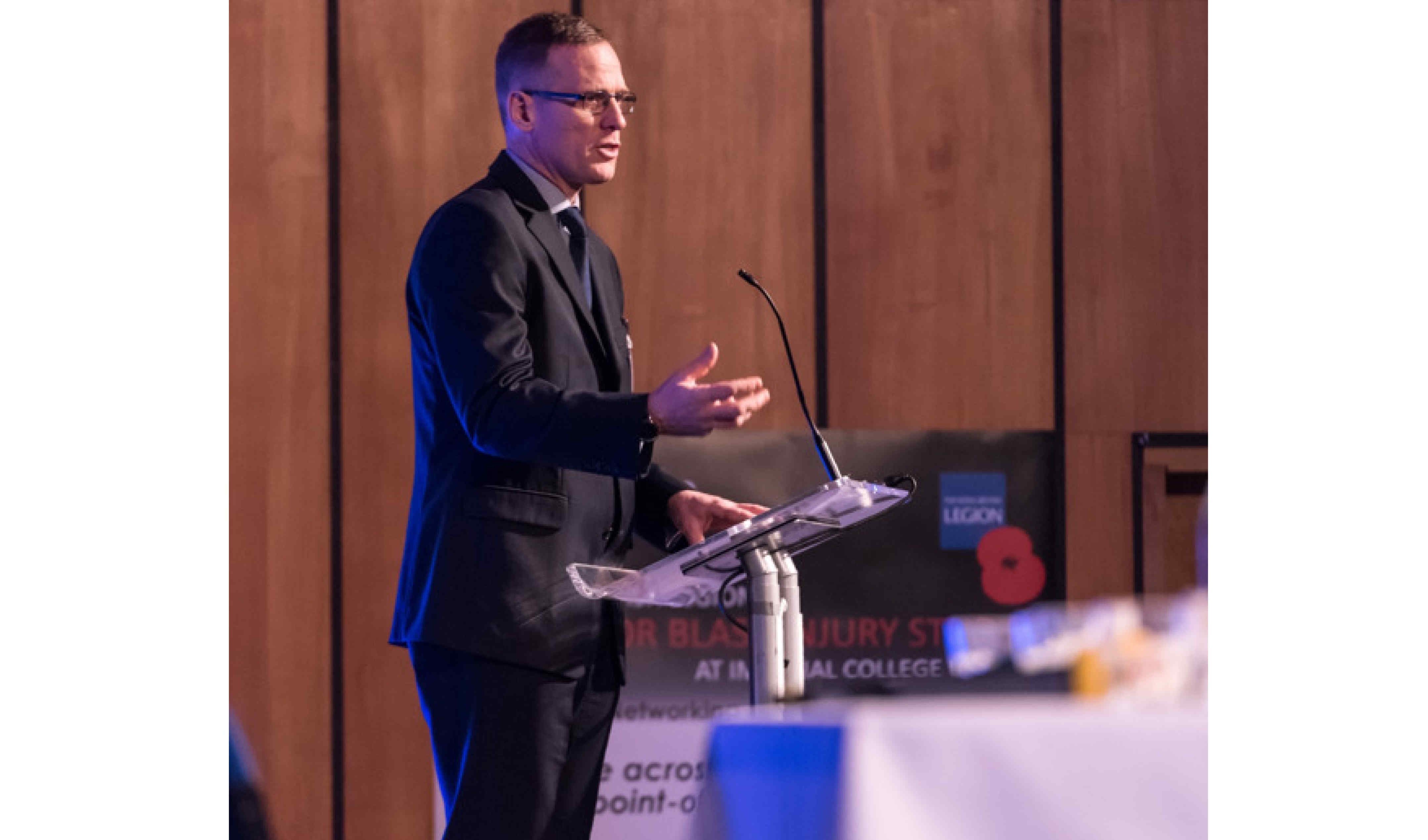 Professor Anthony Bull, Director of the Centre for Blast Injury Studies, welcomes delegates with an opening speech.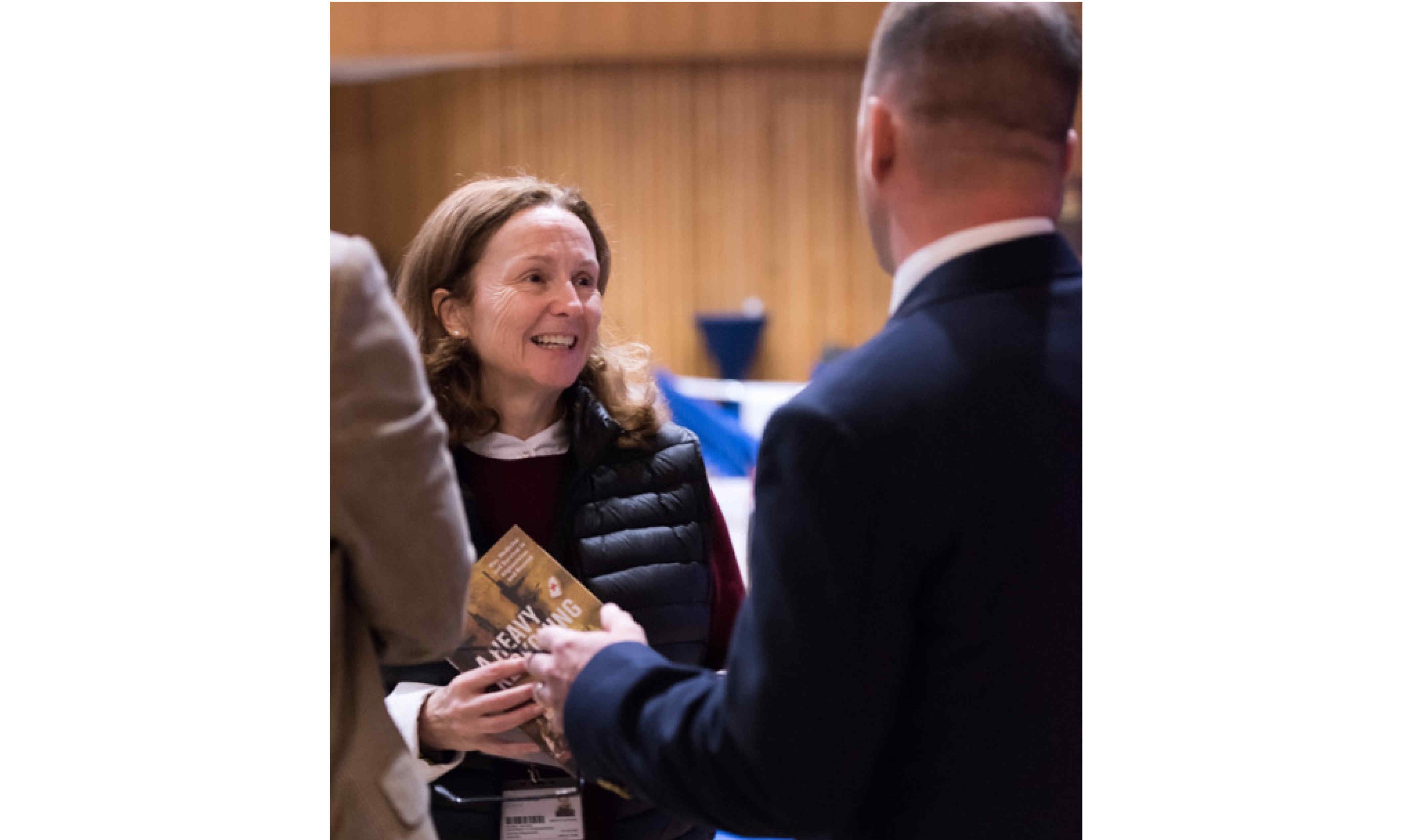 Emily Mayhew holding her book, A Heavy Reckoning, whilst networking with delegates.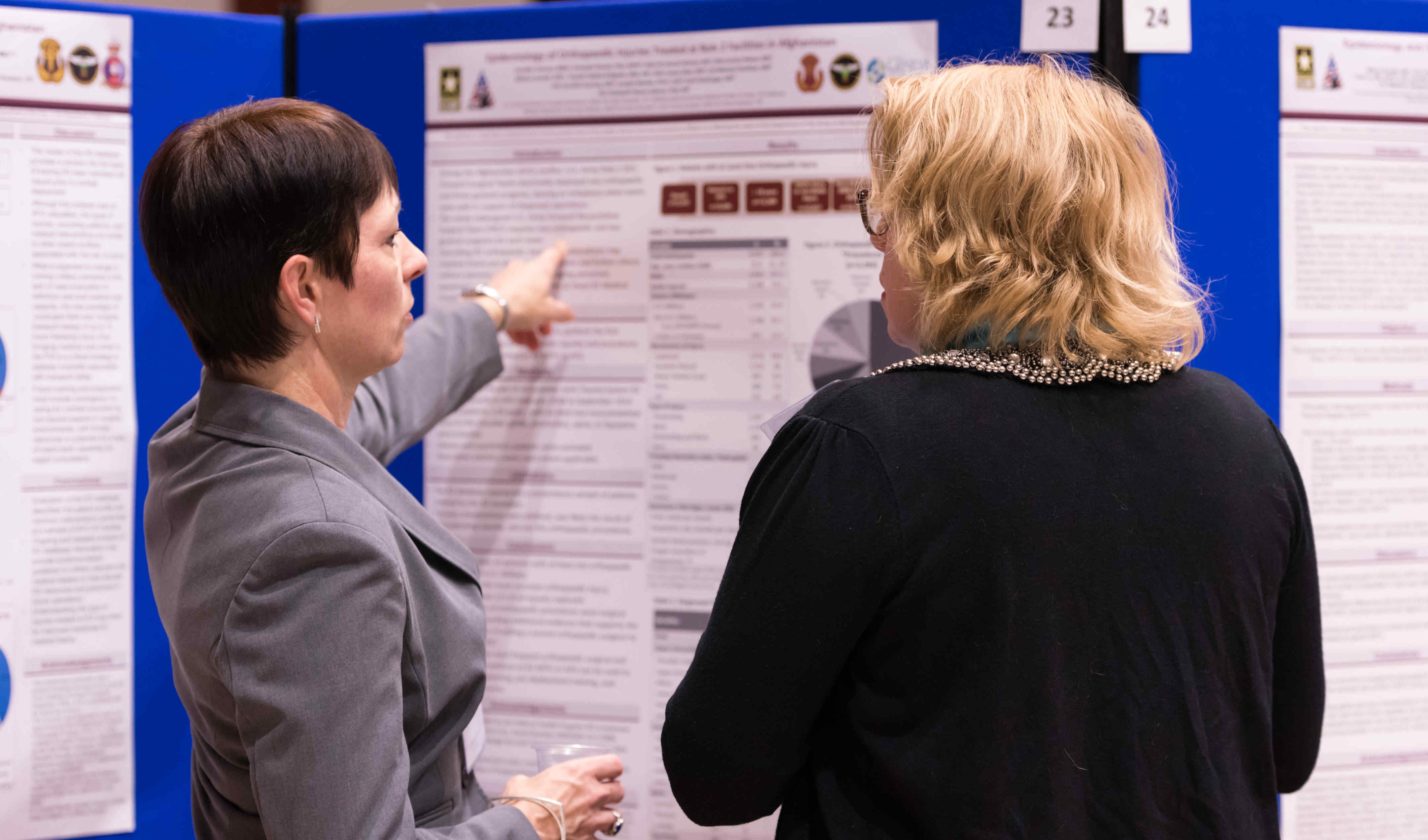 MG Barbara Holcomb and COL (Ret.) Elizabeth Mann-Salinas discussing a poster during one of the breaks.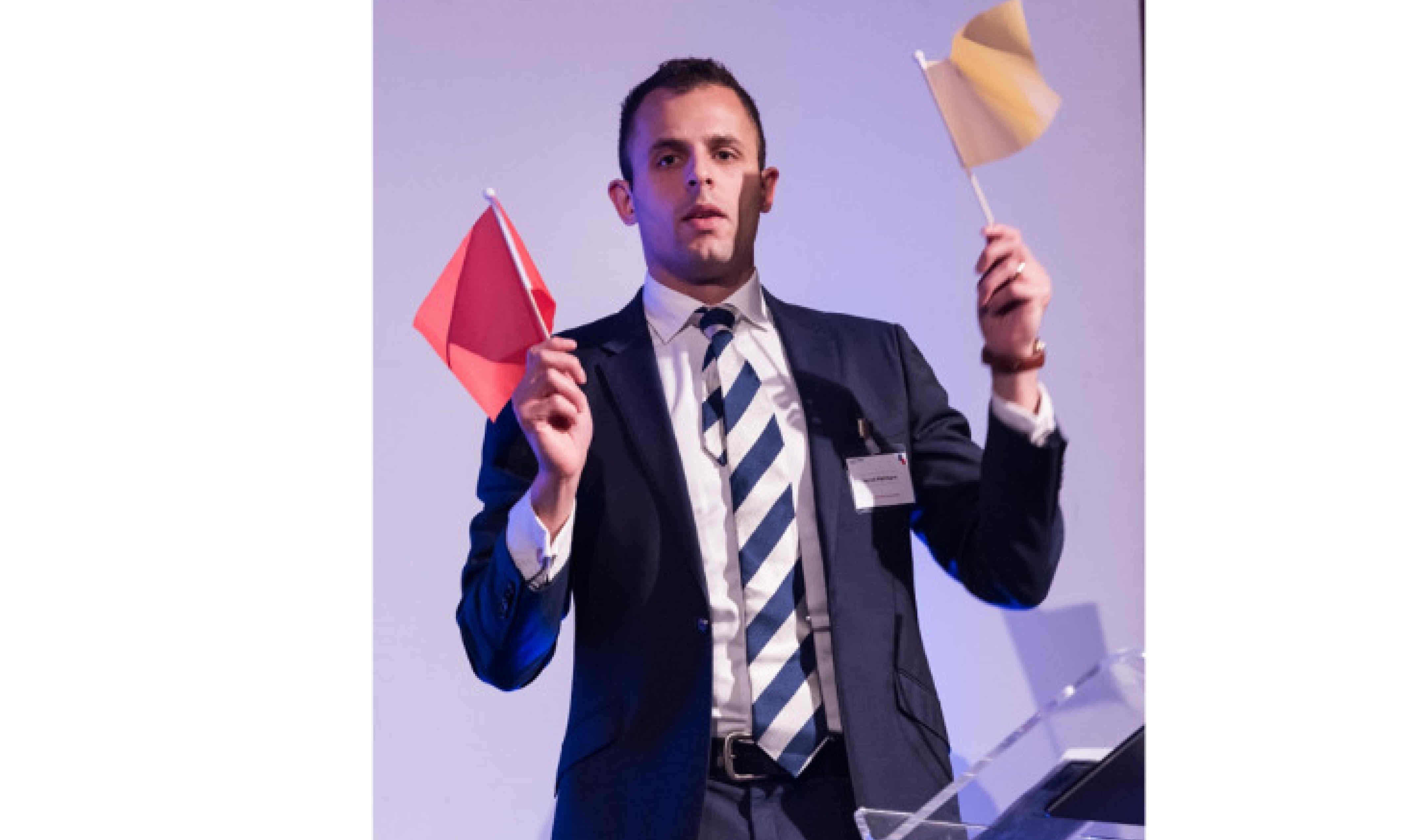 Sqn Ldr Phill Pearce demonstrating how the colour-coded flags should be used to keep presenters to time.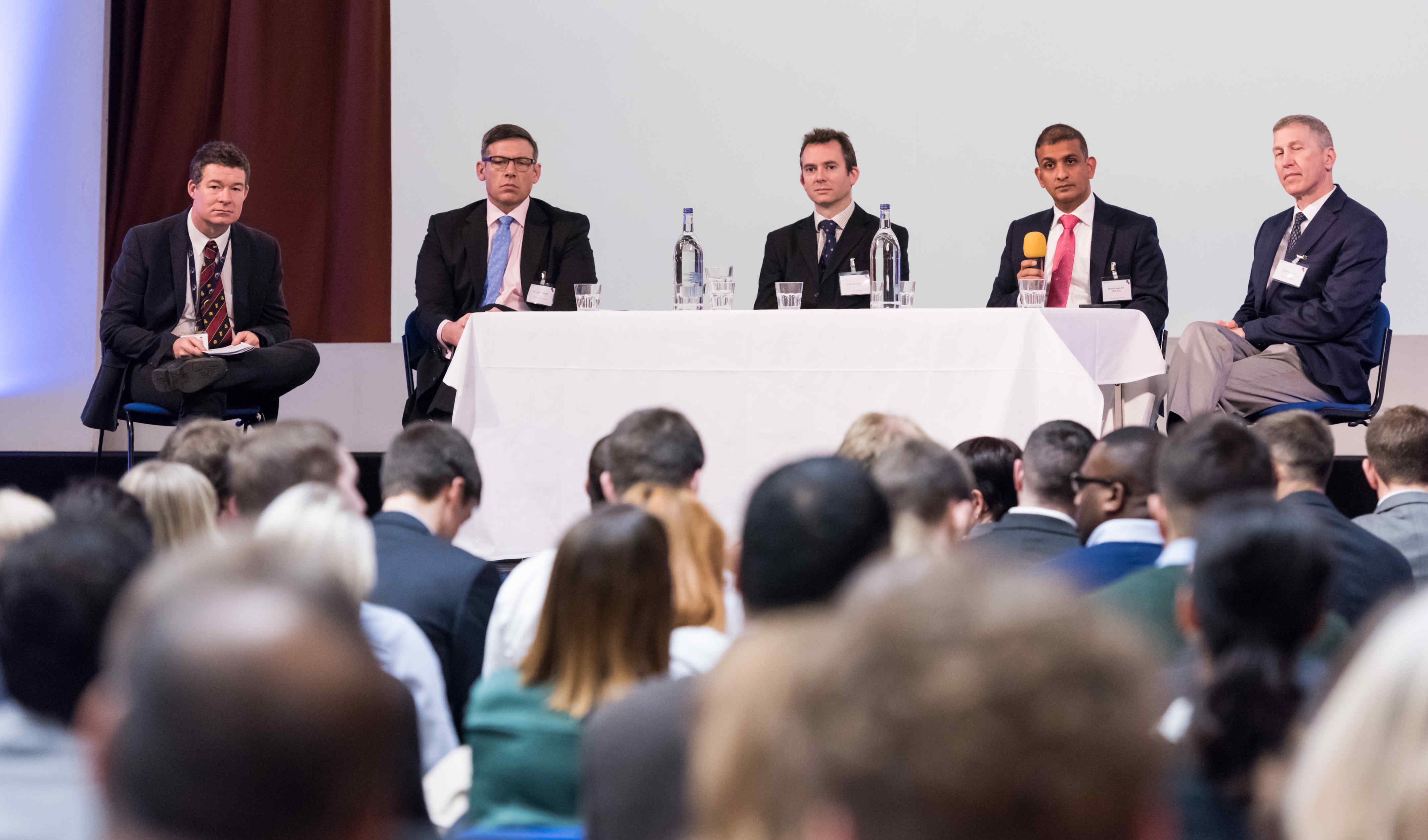 Panel members during session 1 comprised of (starting from the left) Professor Mark Wilson, COL Jim Czarnik, Lt Col Chris Wright, Surg Cdr Mansoor Khan and COL Kirby Gross.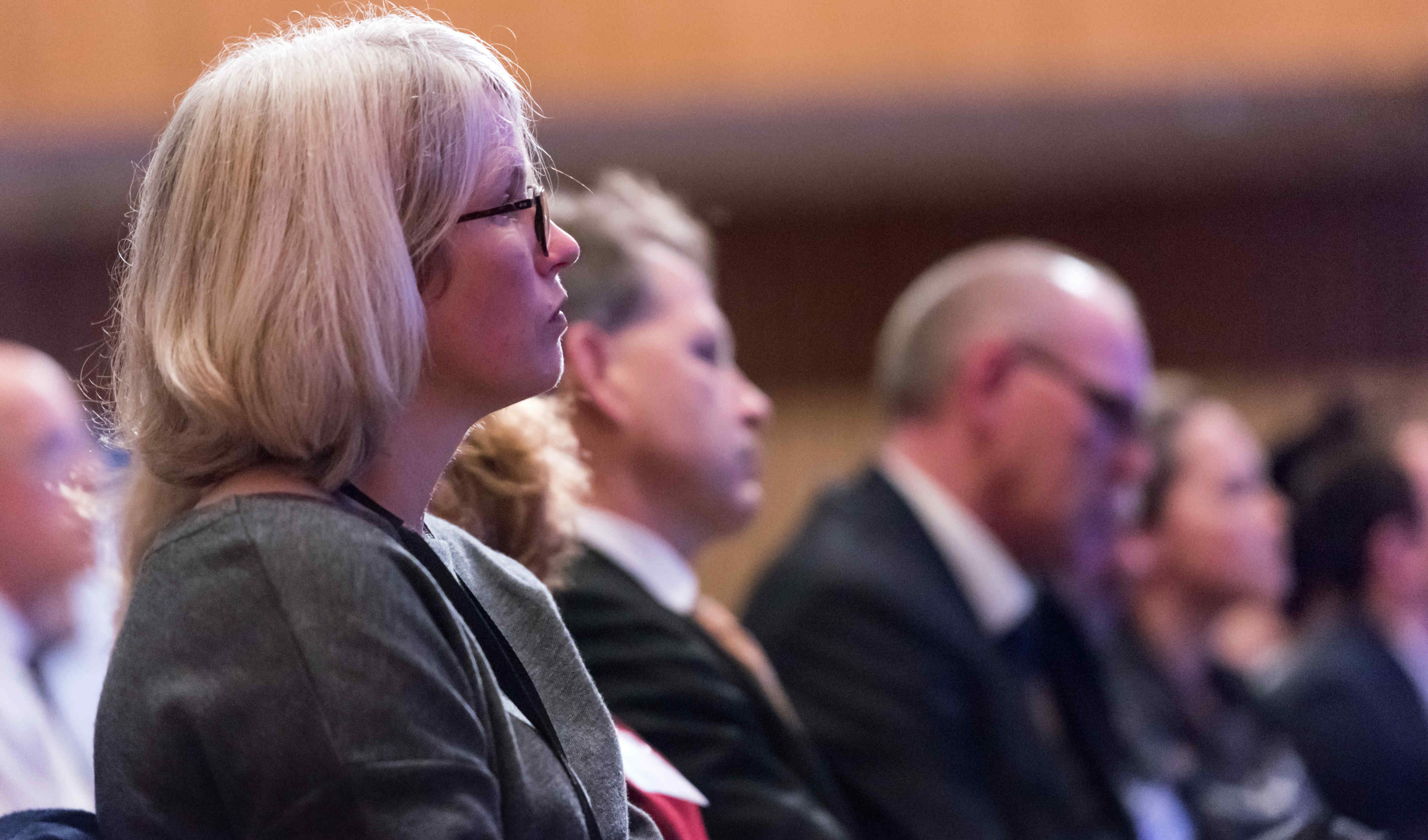 Delegates such as Professor Alison McGregor (pictured) listening to talks about In-hospital and Acute Care during session 2.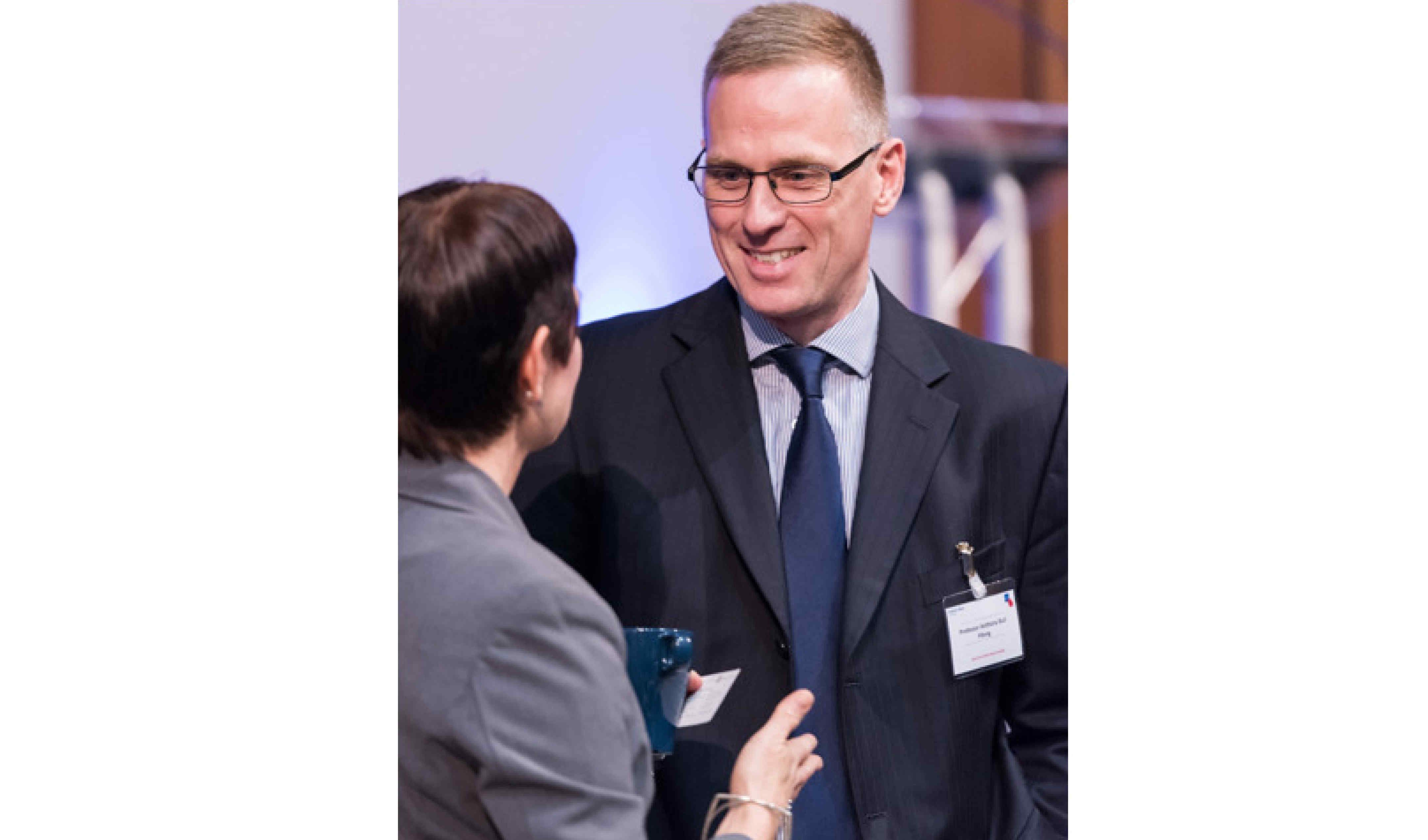 Professor Anthony Bull and MG Barbara Holcomb, Commander of US Army Medical Research & Material command, networking ahead of session 3, titled 'Rehabilitation and long-term outcomes'.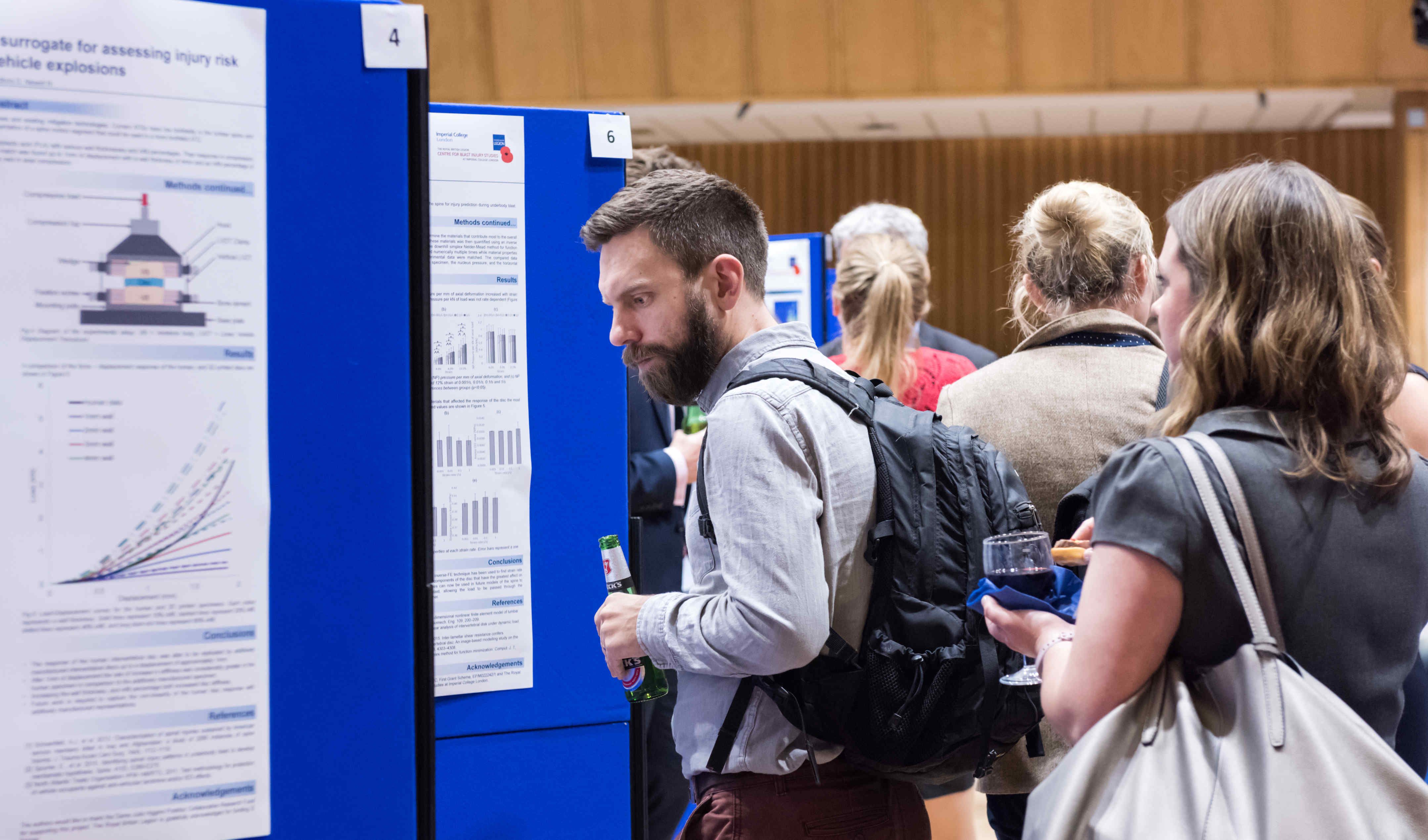 The 2017 Annual Networking and Research Update Event, held a poster viewing session, whereby delegates presented their work related to care across the continuum, from point-of-injury to recovery.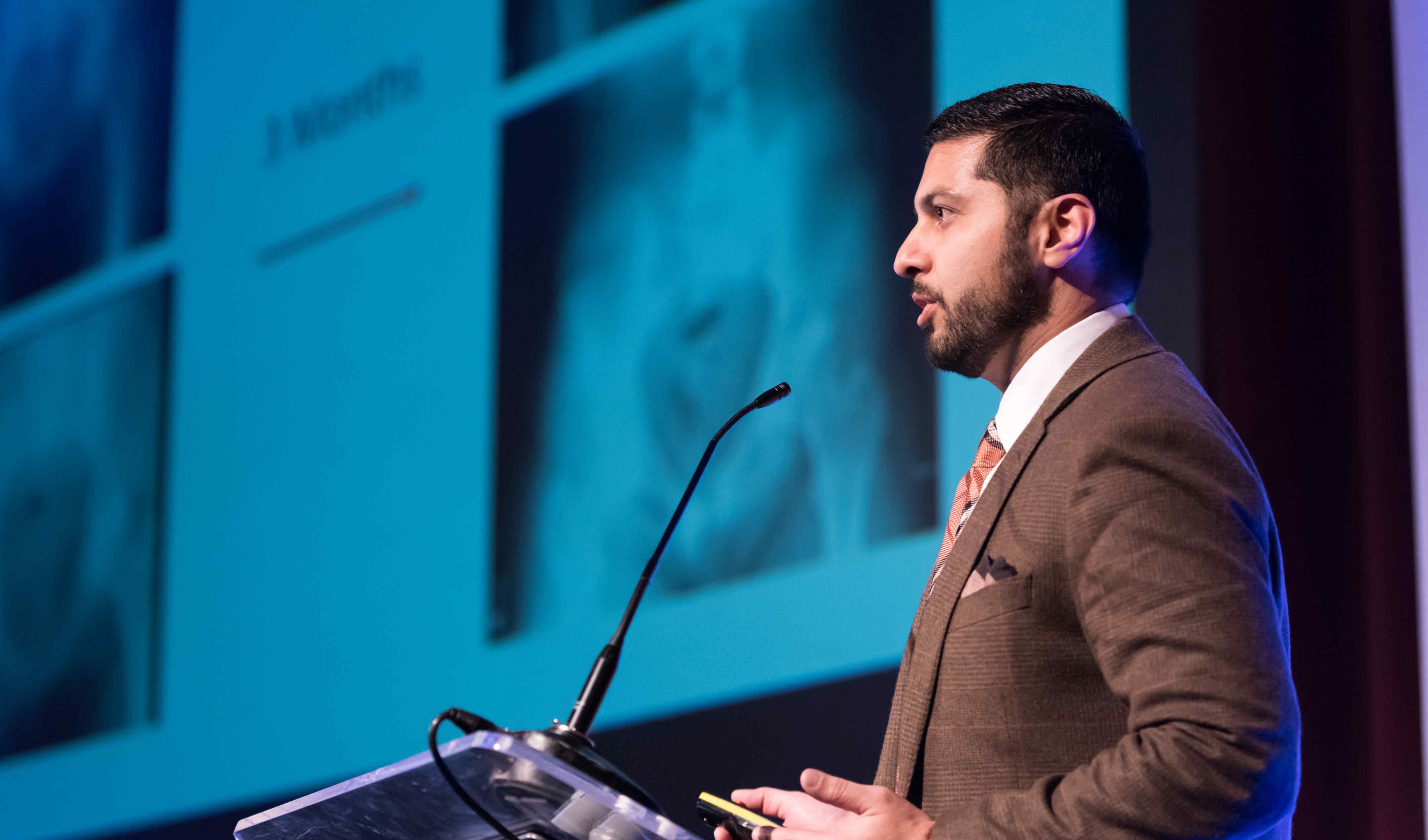 Dr Hassan Mir presenting his podium presentation on 'Fixation Strategy using Sequential Intraoperative Examination Under Anesthesia for Unstable LC Pelvic Ring Injuries Reliably Predicts Union with Minimal Displacement'.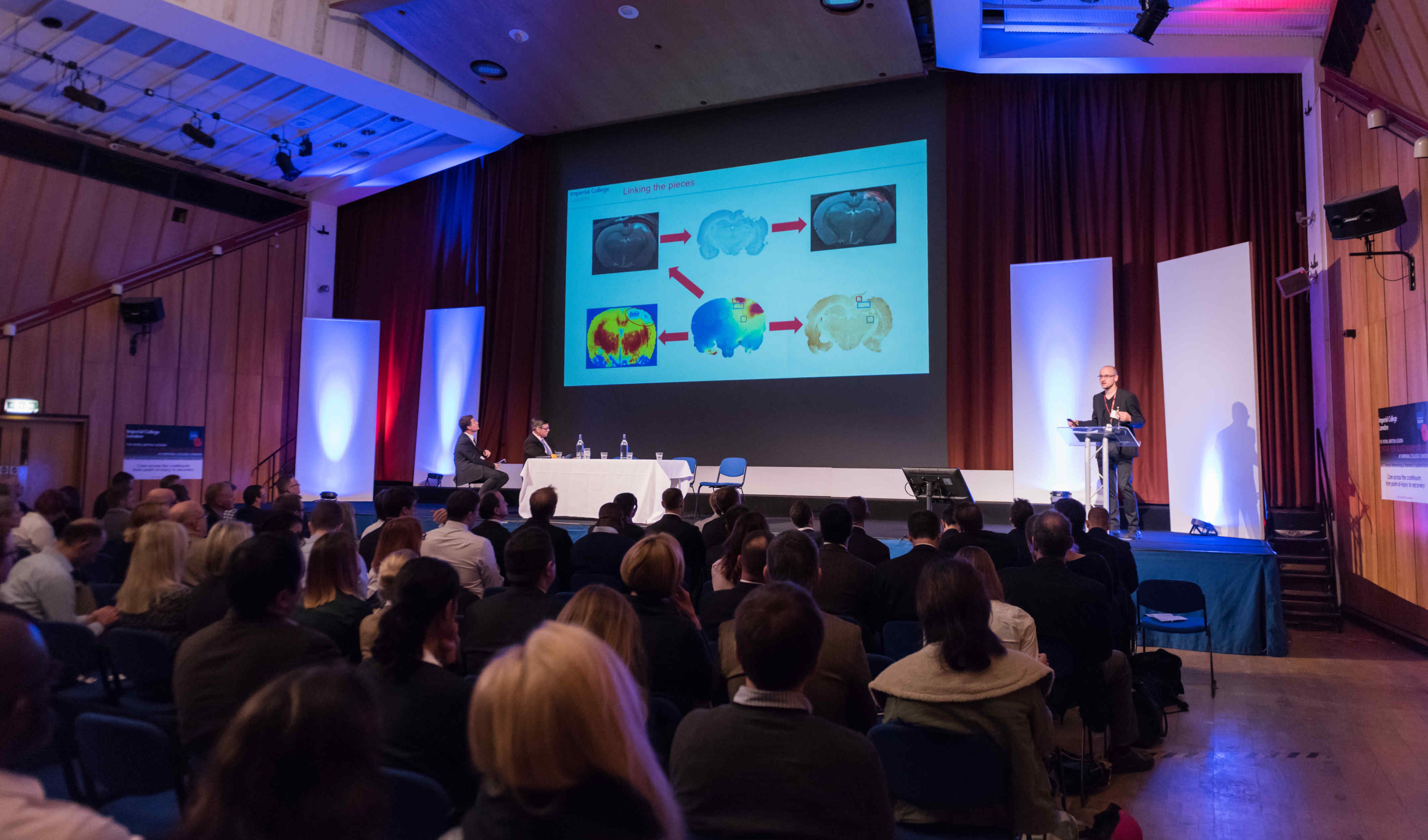 Back view snapshot of the audience during a presentation at the 2017 Annual Networking and Research Update Event.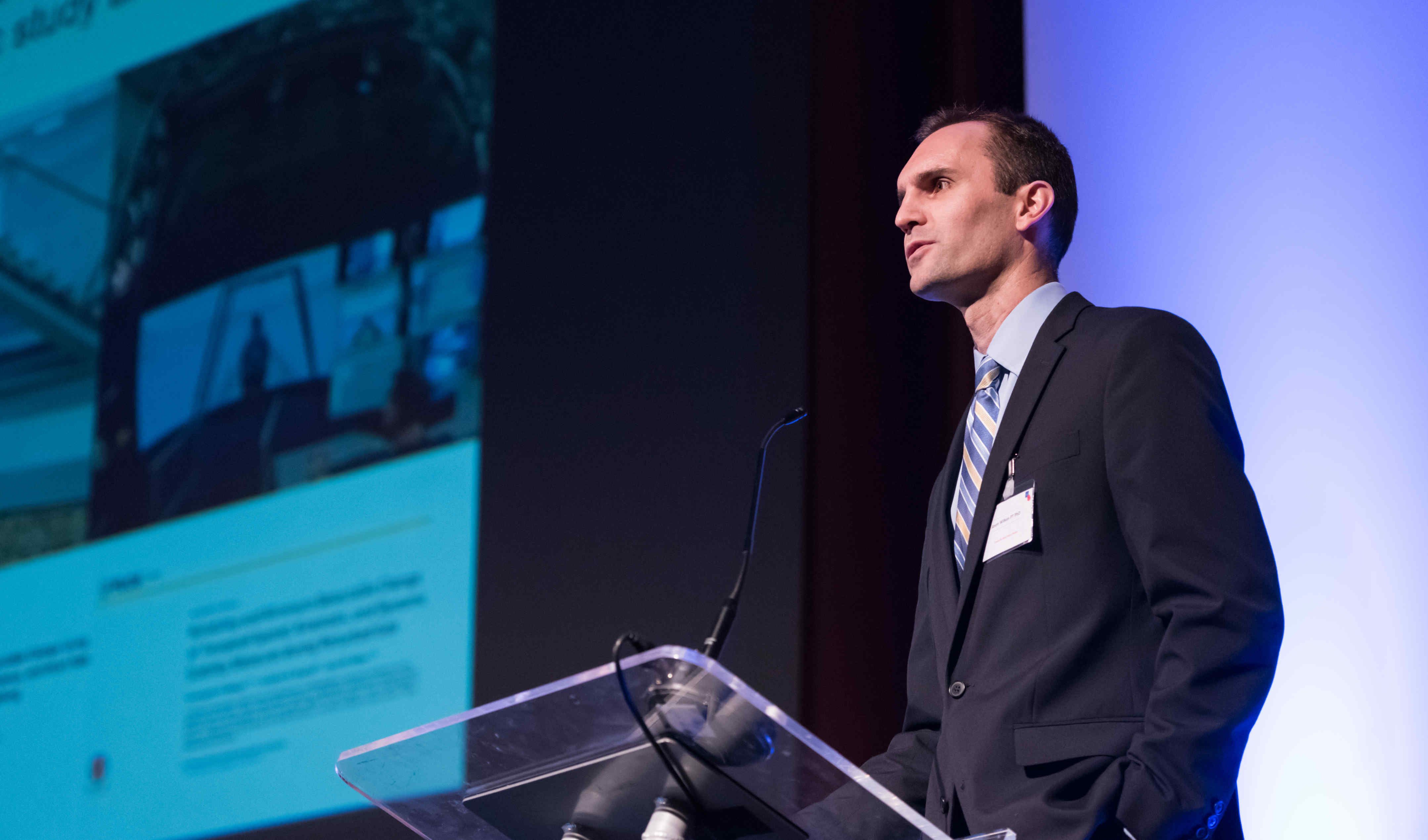 Dr Jason Wilken presenting his research titled 'Opinion to Evidence: Objective Assessment to Guide Prosthetic and Orthotic Practice'.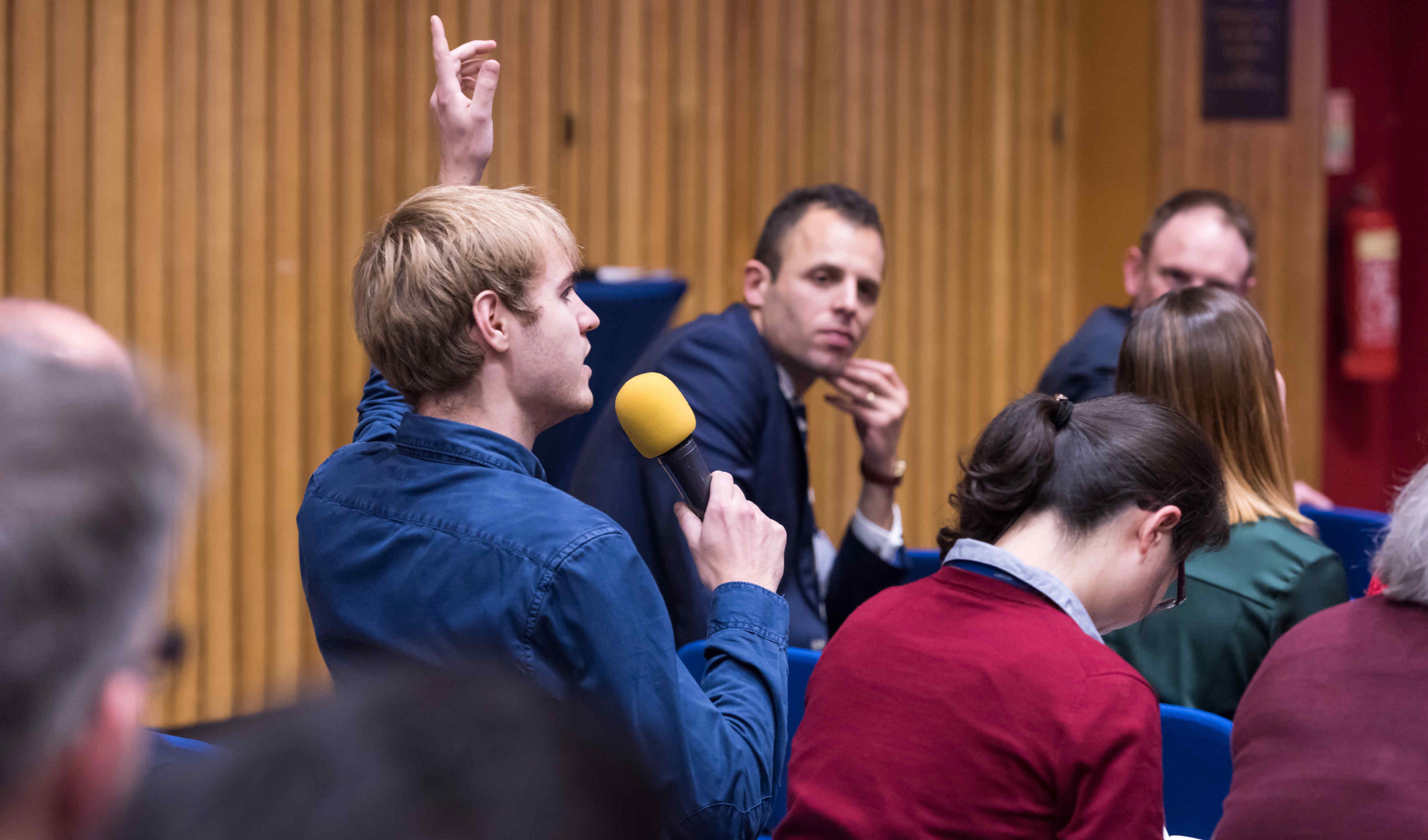 Members of the audience were encouraged to ask questions of the panels.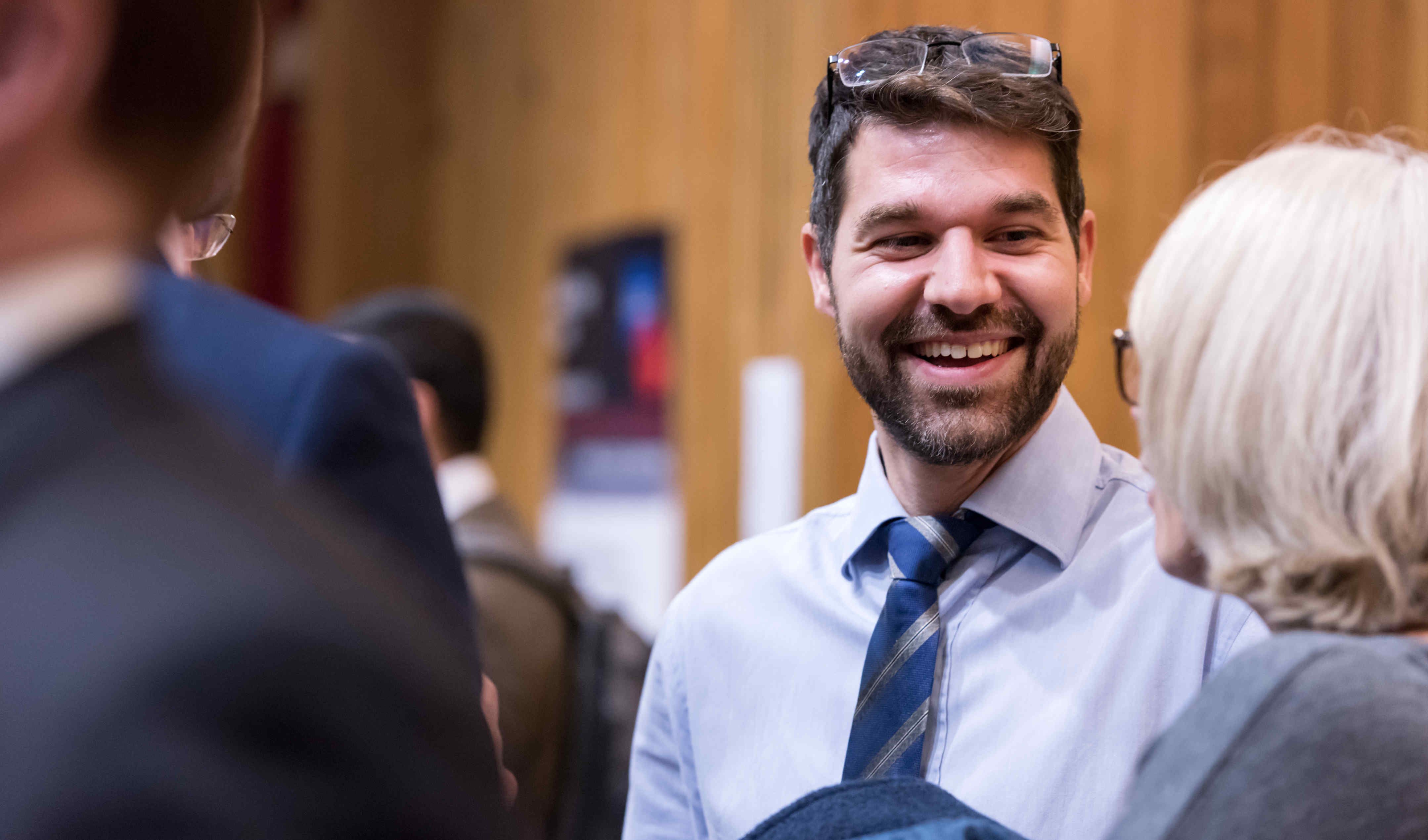 Dr Spyros Masouros networking with Professor Alison McGregor during the drinks reception.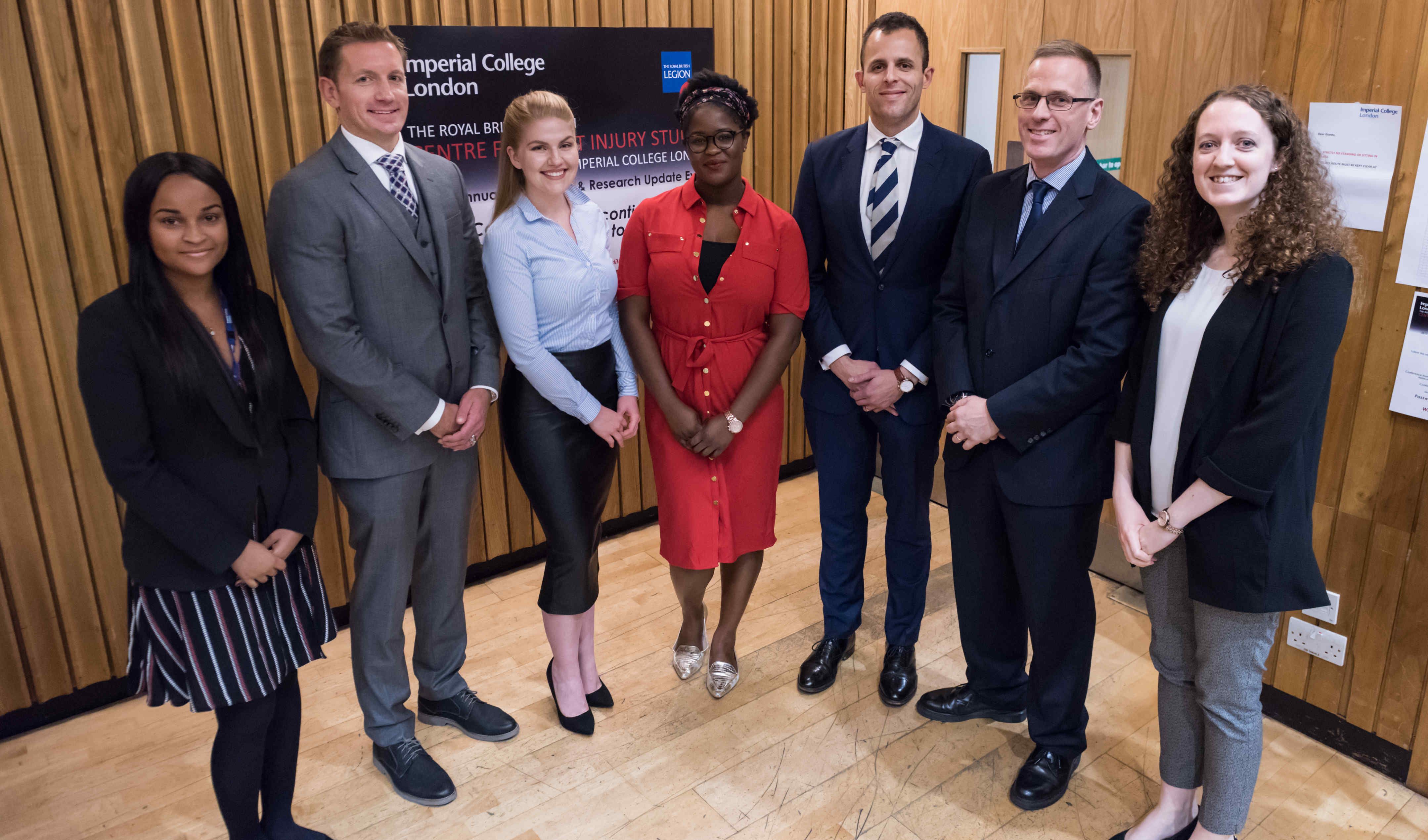 Key organising members of the 2017 Annual Networking and Research Update Event were (starting from the left) Amanda Wallace, Daniel Stinner, Melanie Albright, Kemi Aofolaju, Phill Pearce, Professor Anthony Bull, and Lucy Foss.