Brain Tumour Research Centre
About
The Clinical Research is led by Mr Kevin O'Neill and the Laboratory Translational research is led by Dr Nelofer Syed
We are a multidisciplinary research centre comprising both clinical and laboratory translational research projects. Our overall aim is to develop a programme of interlinked projects that complement one another and lead to combined findings that can follow a pipeline of development from bench to bedside. From proof of principle in the laboratory to preclinical models then early phase clinical trials, this will then lead to multicentre clinical trials through our Brain Tumour Research network and eventually national/international multi-centre trials.
We currently have four main areas of investigation in the laboratory:
Arginine deprivation (ADI-PEG20)

Nicotinamide metabolism (FK866)

Angiotensin signalling (PD123319 and EMA405)

Ketogenic Diet
Within the clinical team the research areas include:
Development of 3D ultrasound image guidance in neurosurgery

Developing neuro-optical techniques for neurosurgery: Raman spectroscopy to identify molecular fingerprint of tissue and to allow real time intraoperative molecular diagnostics to inform surgical pathway and subsequent treatments

Multi-spectral imaging to identify and discern tumour and other pathologies from functioning brain in real time

Using computational methods

Developing clinical trial protocols from work discovered in our lab > arginine deprivation in combination with radiotherapy for recurrent GBM.

Patient and Public involvement
Clinical Research
---
People grid widget - Clinical Research
Accordion widget - Clinical research
Current research topics
Surgical Innervations

Translational

Brain Tumour Awareness

Patient and Public Involvement
Recruiting clinical trials
BrainWear

Paradigm

DIG

TeTRa

MRI Fingerprinting

FDG-PET

ROAM
Clinical trials in development
Arginine Deprivation - submission to CRUK for Phase 1 clinical trial in recurrent glioblastoma

Developing a randomised nutritional interventional multicentre phase 2/3 clinical trial
Laboratory translational research
---
Laboratory Translational research
Dr Nabil Hajji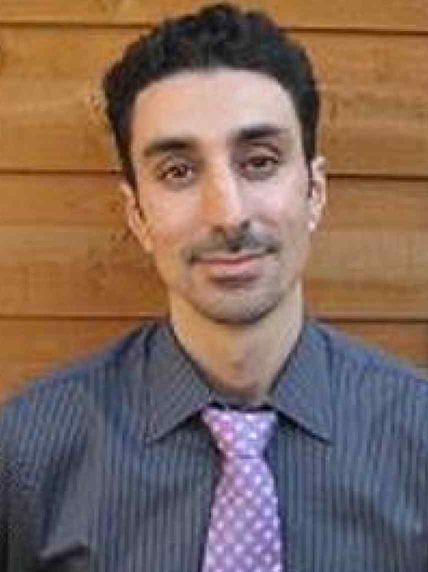 Dr Nabil Hajji
Research Fellow
Dr Richard Perryman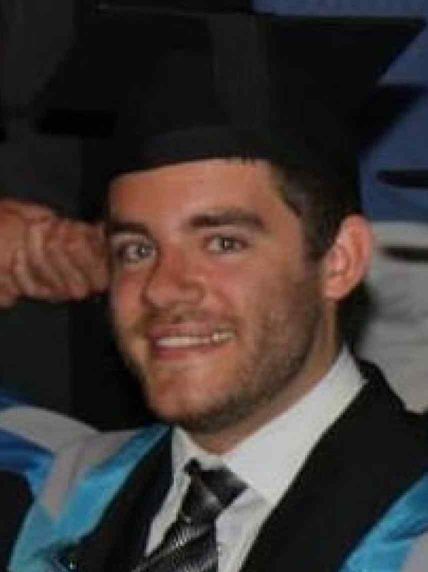 Dr Richard Perryman
Research Associate
We are particularly interested in interrogating the altered metabolism of brain tumours with a particular focus on adult glioblastoma multiforme (GBM), a highly aggressive grade IV primary CNS tumour for which there are currently no successful therapeutic interventions. The addiction of cancer cells to alternative metabolic pathways becomes their Achilles heel and provides an opportunity to develop unique therapeutic strategies. We employ a variety of omics and novel intra-operative technologies in real time to identify these disrupted metabolic pathways and test them for their therapeutic utility both in vitro and in vivo model systems. Data generated through our analysis together with publically available data is subjected to a systems biology approach using computational and mathematical methods to elucidate the pathways most crucially involved in tumour formation and progression. We believe this approach would reveal more successful treatment strategies for GBM and overcome the problems encountered by inter and intra tumoural heterogeneity, a feature thought to account for the failure of current targeted therapies.
Accordion widget - Laboratory Translational research
Collaborators
Barrow Neurological Foundation in Phoenix, Arizona

Khalid Shah

- Vice Chair of Research, Brigham and Women's Hospital; Director, Center for Stem Cell Therapeutics and Imaging, Harvard Medical School
Current research topics
Arginine Deprivation

Angiotensin signalling in GBM (Renin Angiotensin System):

Nicotinamide metabolism (NAD) and chemosensitivity:

Ketogenic Diet -developing a multicentre phase 2/3 clinical trial

Primary vs recurrent GBM

Repurposing drugs

Bioinformatics

Analysis of exosomal DNA

Incorporation of tumour resection preclinical model