About graduation
Graduations are the highlight of the Imperial year, where we can all come together to celebrate the achievements of our graduating students.
Traditionally, two graduation days are held each year. Postgraduate Graduation takes place in May, whilst Commemoration Day for Undergraduates is held in October.
The ceremonies on Commemoration Day and Postgraduate Graduation take place at the Royal Albert Hall, where they have been celebrated for more than 60 years.
Commem & Postgraduate Graduation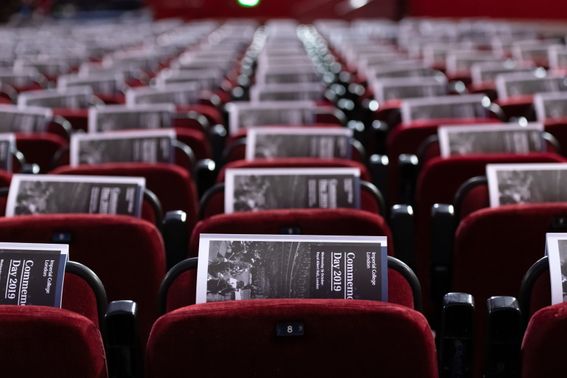 Commemoration Day
Commemoration Day takes its name from a visit made by King George VI and Queen Elizabeth in 1945 to mark the centenary of the Royal College of Science, the oldest forerunner to Imperial.
Today, more than 2,500 students attend Commemoration Day.
The most recent Commemoration Day took place on Wednesday 19 October 2022. The date of the next Undergraduate Graduation will be confirmed in mid-2023.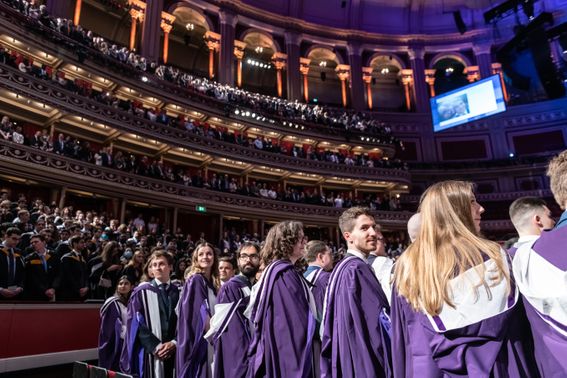 Postgraduate Graduation
Postgraduate Graduation is held in May each year. Every year, over 4000 Master's and doctoral students graduate from Imperial with 2023 set to be our largest cohort yet!
The most recent Postgraduate graduation took place on Wednesday 4 May 2022. The next Postgraduate graduation will take place on Wednesday 3 May 2023. Registration for these ceremonies is now closed.
Graduation Day 2022, Wednesday 20 March