John Adams Institute at Imperial College
The John Adams Institute for Accelerator Science is a centre of excellence in the UK for advanced and novel accelerator technology.
Find out more about us
An image of a laser channelling into a gas jet, generated by proton radiography. The protons were accelerated by the interaction between a high power laser and a thin metal foil.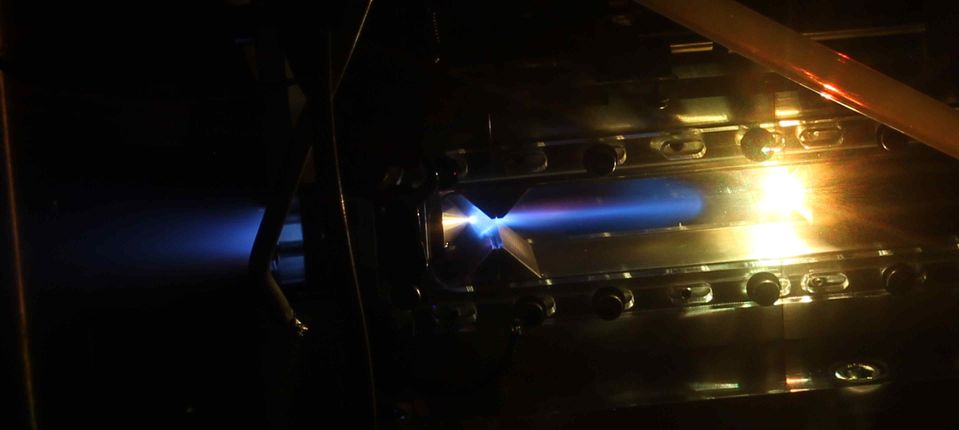 A plasma formed within a gas cell, when hit by a high intensity laser.