Computing resources
LeSC operates a set of computing, storage and networking resources to support the e-Science activities undertaken at the Centre. SRIF (Strategic Research Infrastructure Funding) provided an original fund of £3m to LeSC for the provisioning of this hardware.
Our Resources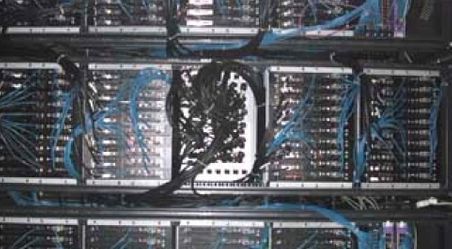 Mars
The Mars cluster was commissioned in the summer of 2004 to support applied computational scientists across Imperial College.
Mars is a 408 processor Opteron based beowulf cluster, consisting of:
72 dual 1.8GHz Opteron processors, 2Gb memory, 80Gb S-ATA disk, Infiniband
40 dual 1.8GHz Opteron processors, 4Gb memory, 80Gb S-ATA disk, Gigabit Ethernet
88 dual 1.8GHz Opteron processors, 2Gb memory, 80Gb S-STA disk, Gigabit Ethernet
4 dual 2.2GHz Opteron processors, 4Gb memory, 36Gb SCSI disk, Gigabit Ethernet
1 Mellanox MTS9600 Infiniband switch configured with 72 ports
5 Extreme Networks Summit 400-48t 48 port Gigabit Switches
The cluster uses Redhat Enterprise Edition Linux distribution and the nodes are accessed through Sun Grid Engine.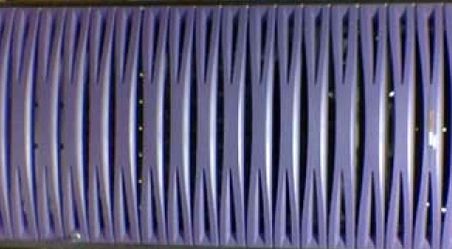 Jupiter
Jupiter is a 24 1.2GHz UltraSparcIV processor Sun E6900 with 96GB memory, running Solaris 9.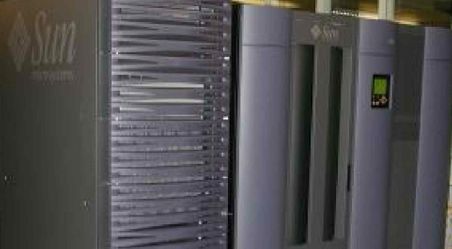 Saturn
Saturn is a 24 750MHz UltraSparcIII processor Sun E6800 with 36GB memory. It is funded through a 2000 HEFCE JREI grant (GR/R04034/01) to build an Informatics Grid across Imperial College. The high performance shared memory server has 6TB of attached RAID disk space and 24TB of near-line tape space.
Lesc Cloud
LeSC is active in Cloud Computing related-research and operates a testbed Cloud platform for use within Imperial College. The platform is based on the LeSC mars cluster and runs version 1.6 of the open source Eucalyptus Cloud platform as part of Ubuntu's Enterprise Cloud (UEC) platform. The testbed is under ongoing development and is currently able to support just over 100 single CPU virtual Cloud instances.

The platform has been used in teaching of undergraduates and postgraduates within Imperial's Department of Computing and is currently supporting the testing of a set of HPC application pilots as part of our Rapport project funded under JISC/EPSRC's Cloud Pilots programme.

As part of the Rapport project, we also have an internal Eucalyptus 2.0/UEC Cloud with support for 75 single CPU virtual instances and 50+TB storage and are using this to trial the operation of various data-intensive applications within a private Cloud environment.