Imaging
What we do
In our specialist clinics for neuro imaging, facial imaging, fetal cardiac assessment and abnormally invasive placenta we obtain 3D volumes for real-time assessment and later analysis. This means that we can compare and develop new software and hardware with the existing techniques and MRI, and work with academic institutions, ultrasound and software companies to get the best information out of the scans.
For blood flow we use highly sensitive Doppler techniques that allow us to see tiny vessels in the fetus and placenta. We are developing ultrasound as a therapy too: high intensity focused ultrasound (HIFU) could be used for fetal tumours and twin-twin transfusion syndrome. We expect to undertake the first in-human studies of HIFU in 2018/2019, having completed our first stage laboratory and non-human studies.
Why it is important
Fetal medicine diagnosis and therapy relies on high-quality ultrasound imaging of the baby. We have come a long way since the grainy black and white ultrasound images of the 1980s and 1990s. Ultrasound has now evolved into a precision skill and art. 3D ultrasound, often the preserve of 'recreational' imaging of baby's face is now of central importance in examining the fetal organs-particularly brain, face and bones. Techniques allow us to see soft tissue and bone in a way that was not possible only 5 years ago. This has also allowed us to use imaging outside the preserve of 'pure' fetal medicine, for example in labour wards where we can assess the progress of labour using a scan rather than through internal examination.
Impact
Our focus on imaging has allowed us to develop novel techniques for assessing the fetal face in the case of cleft lip and palate, and the fetal brain where neurological abnormalities are expected in the fetus. Working with collaborators at Great Ormond Street/Institute of Child Health we have published the first 'proof of principle' methodology to recognise genetic problems from 3D fetal facial morphology. This information will be potentially useful as many genetic conditions are still not diagnosable by genetic testing.
We are the first group to translate HIFU to the treatment of twin-twin transfusion, a condition with a high risk of death or injury to identical (monochorionic) twins whether treated by laser or not. Further applied imaging work includes the use of ultrasound in labour to predict labour outcome (the Sono-VE study). We are the first to develop predictive algorithms and an app based on this algorithm.
Summary of current research
3D Facial Morphology and brain assessment (Dr Dall'Asta, Dr Paramasivam)
HIFU TTTS studies (Dr C Shaw, Professor Dino Giussani [Cambridge University], Professor Gail ter

Haar [ICR] and Dr I Rivens [ICR])

Abnormally Invasive Placenta Imaging (Dr C Lees, Dr G Masini, Dr H Shah, DR A Dall'Asta, Dr G Paramasivam)
Sono-VE Ultrasound in Labour (Dr S Usman/Ms Helen Barton)
Lead researchers
Our researchers
Professor Tom Bourne
Professor Tom Bourne
Chair in Gynaecology
Dr Christoph Lees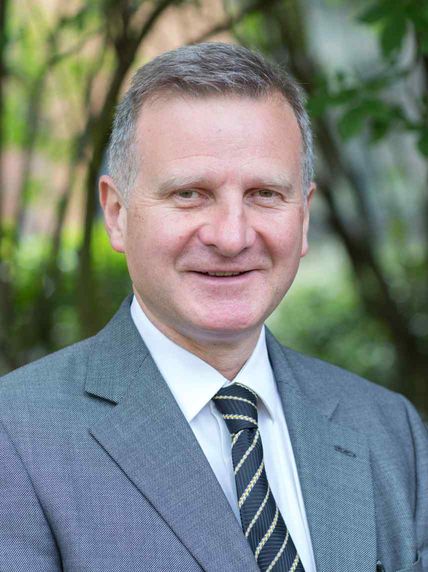 Dr Christoph Lees
Clinical Reader in Obstetrics