Build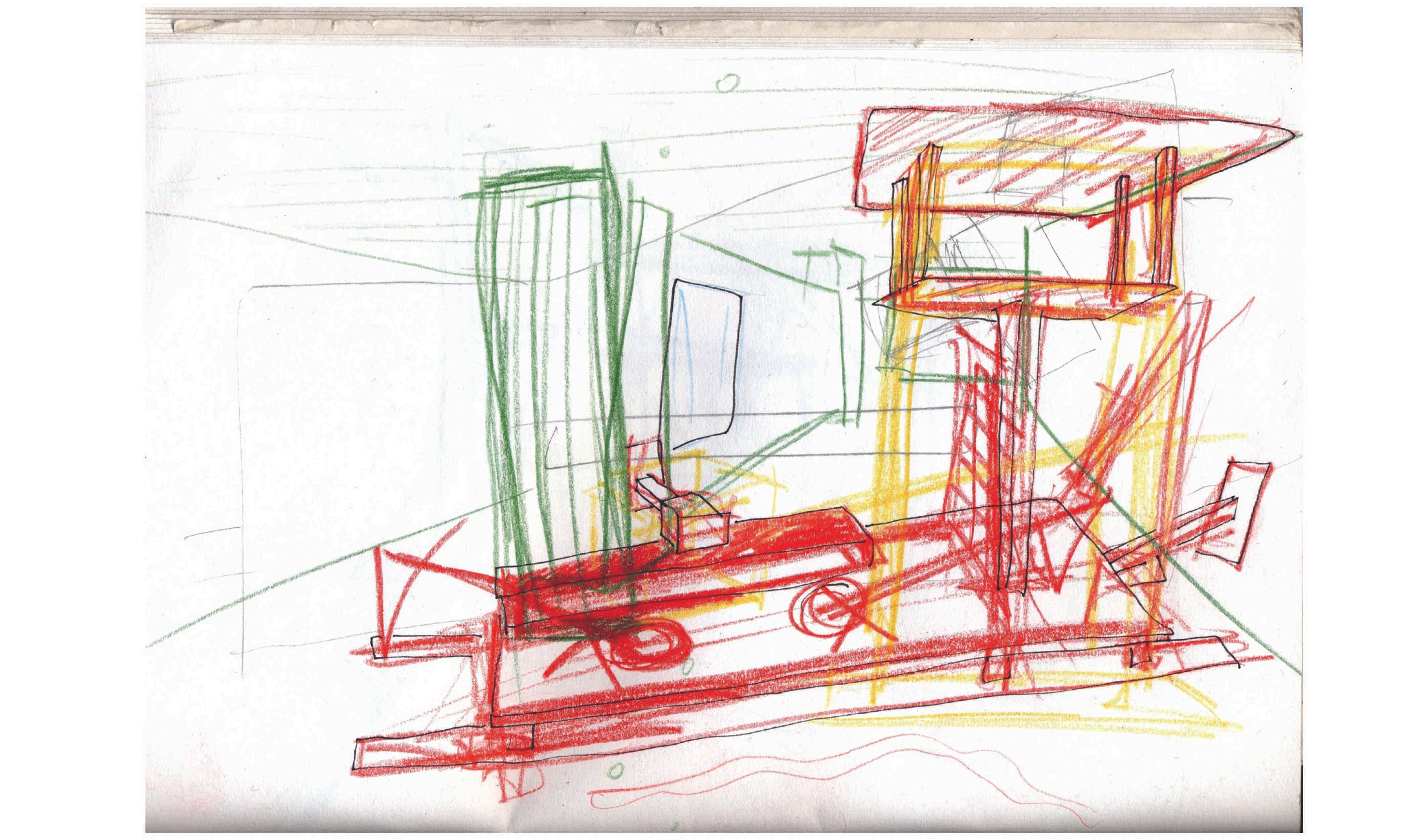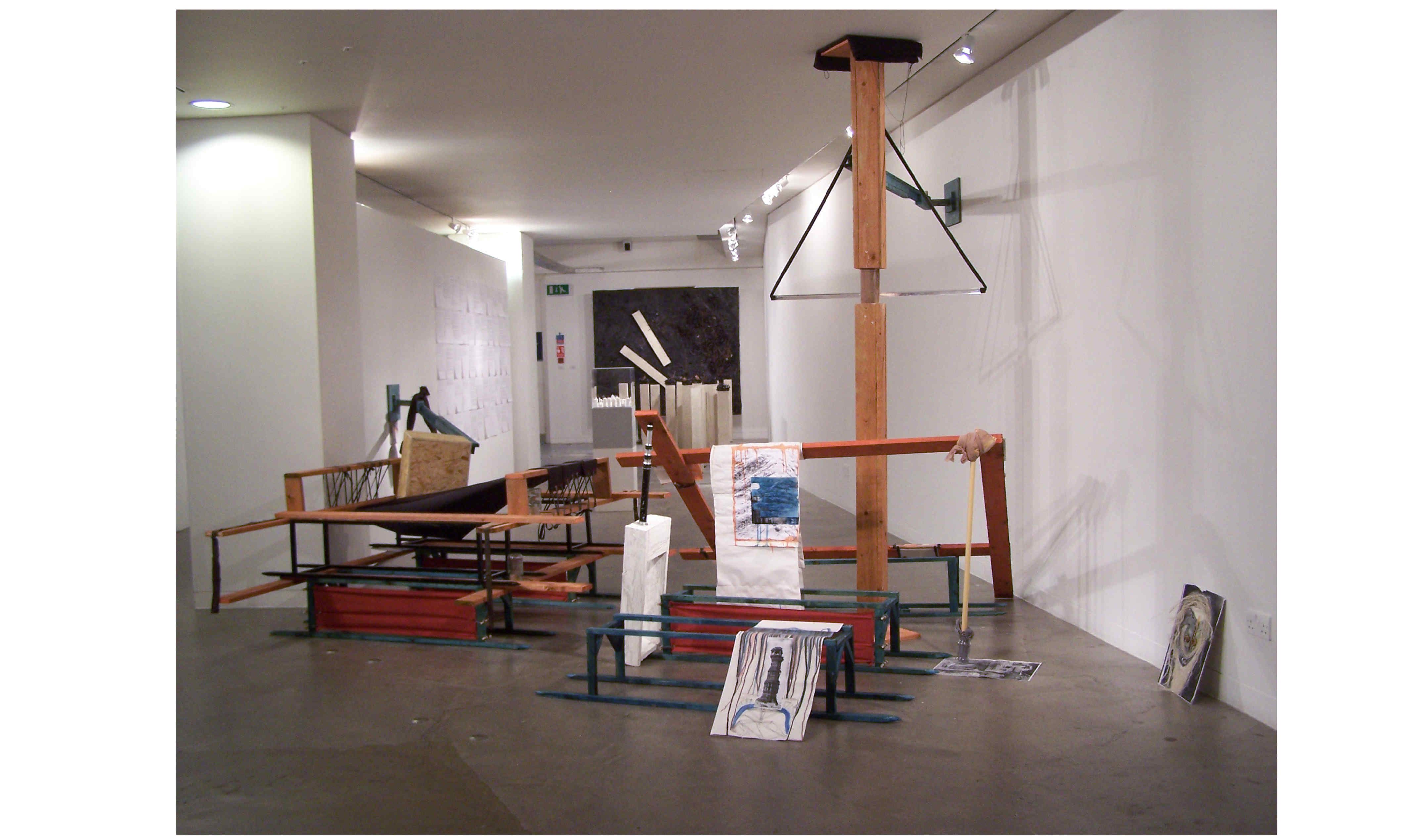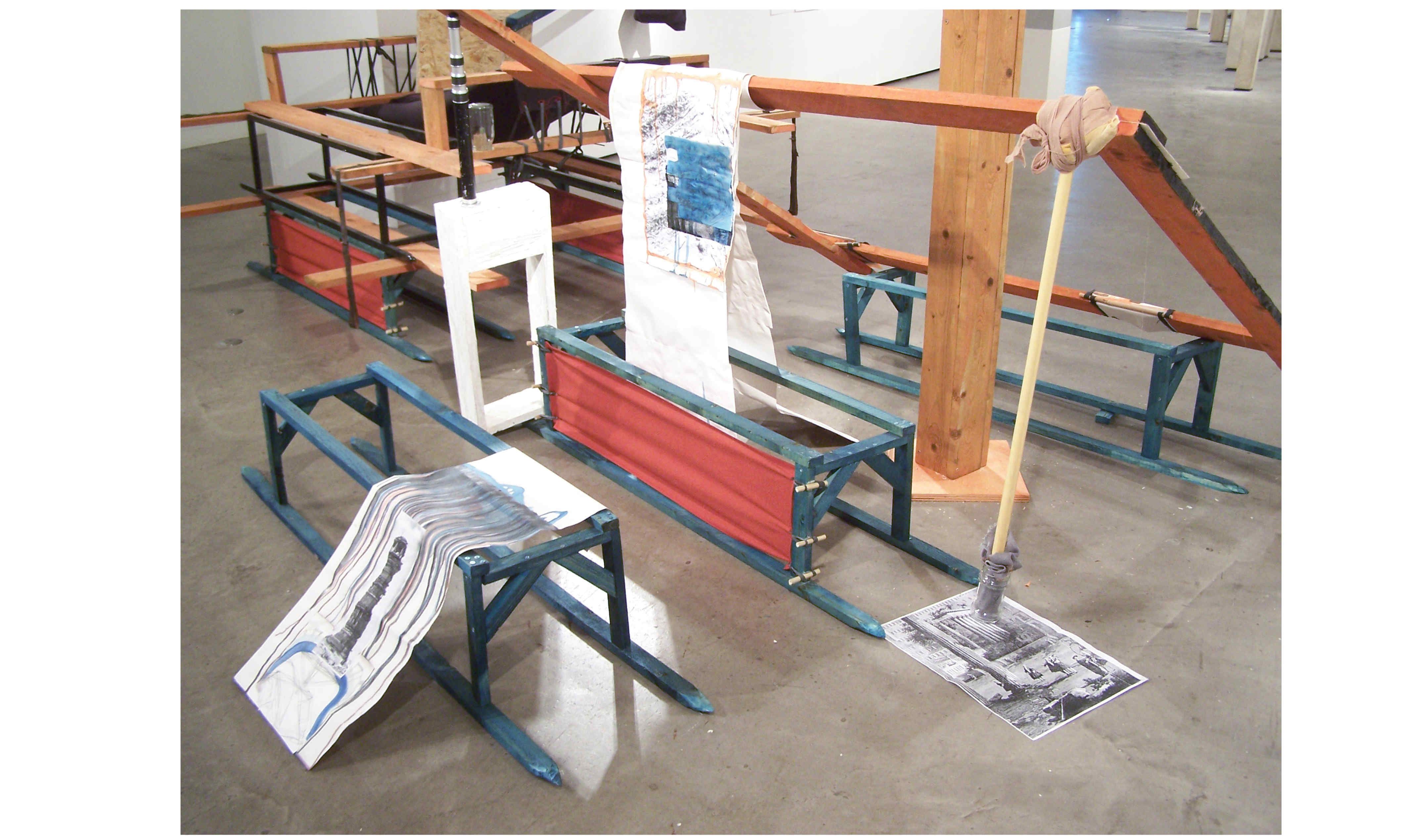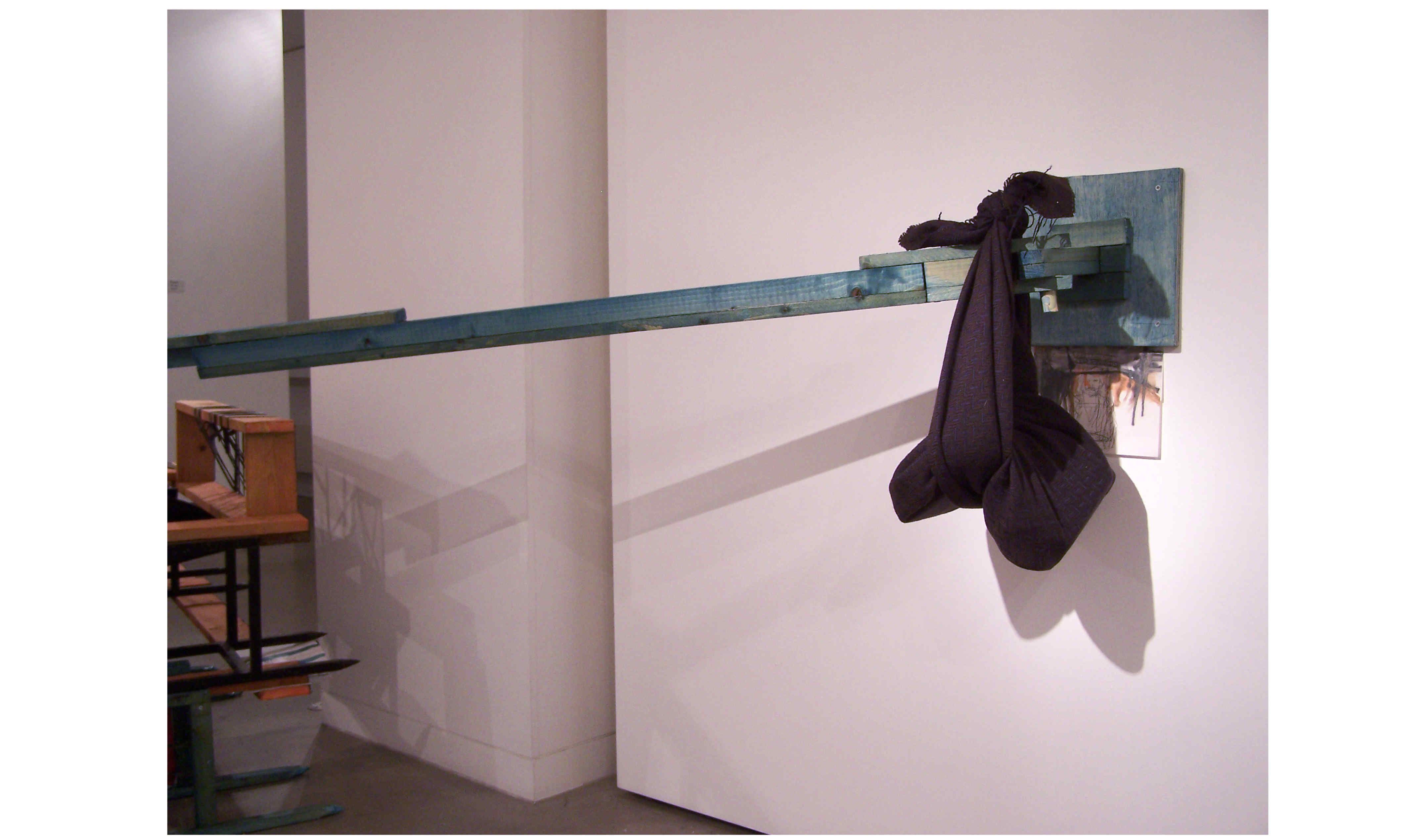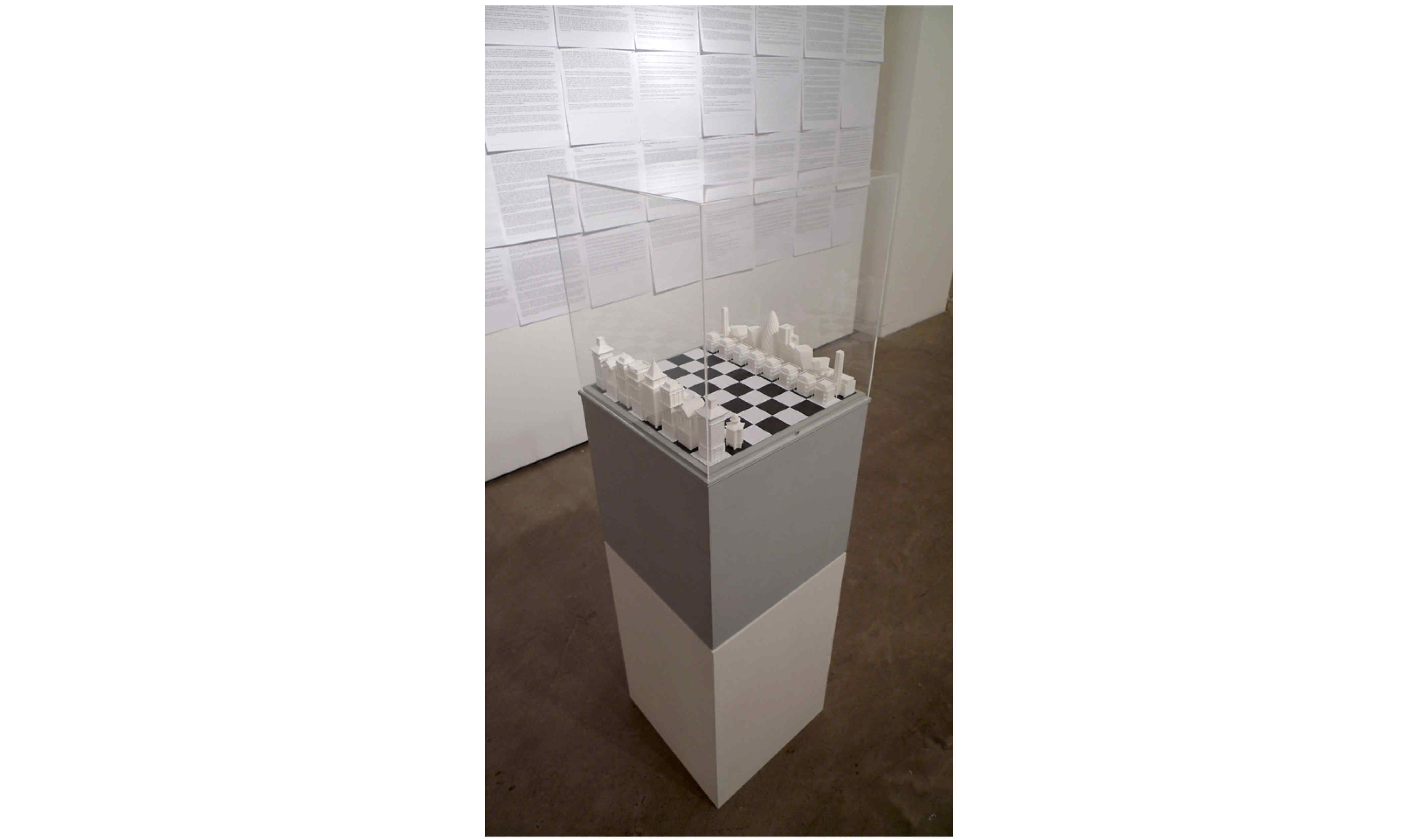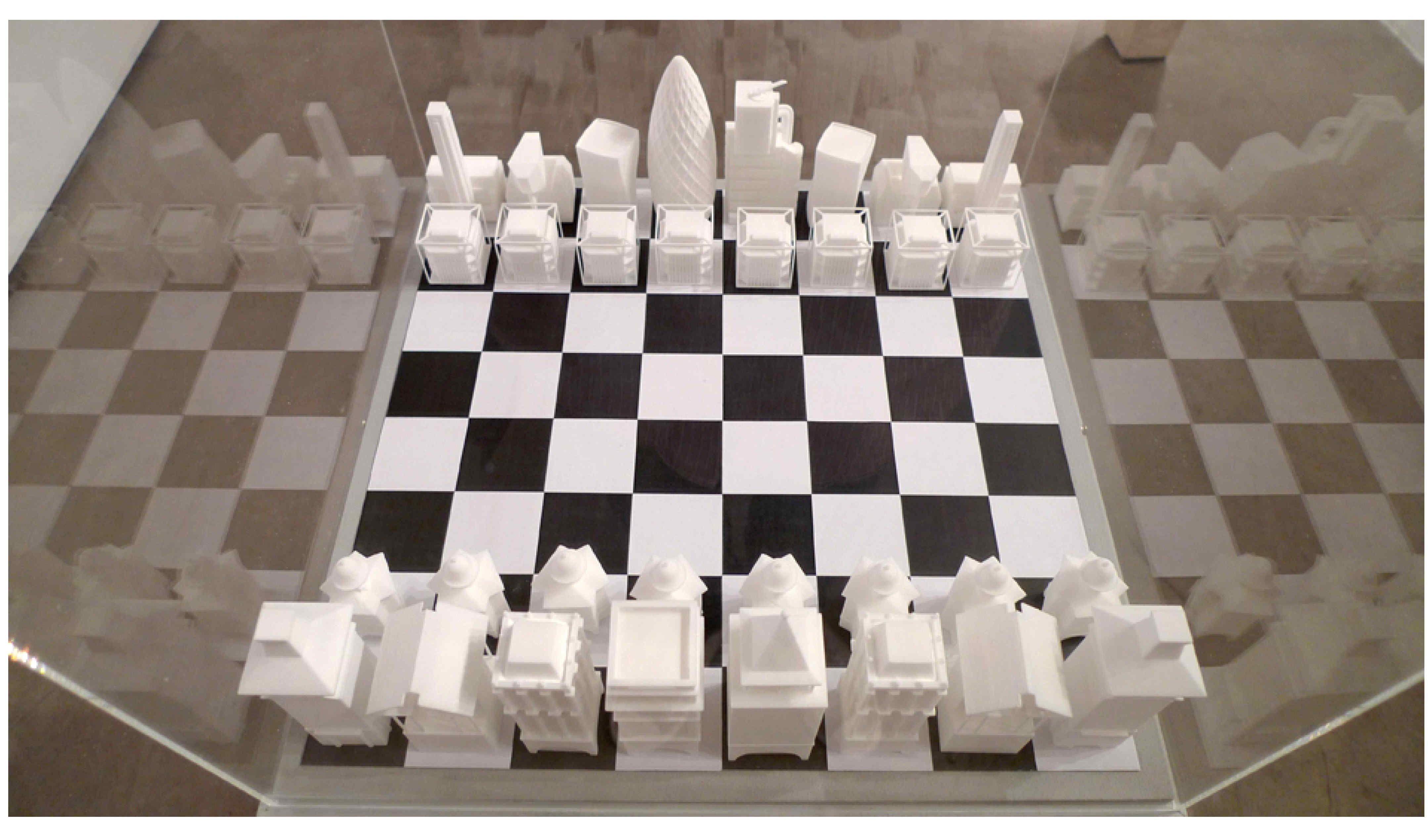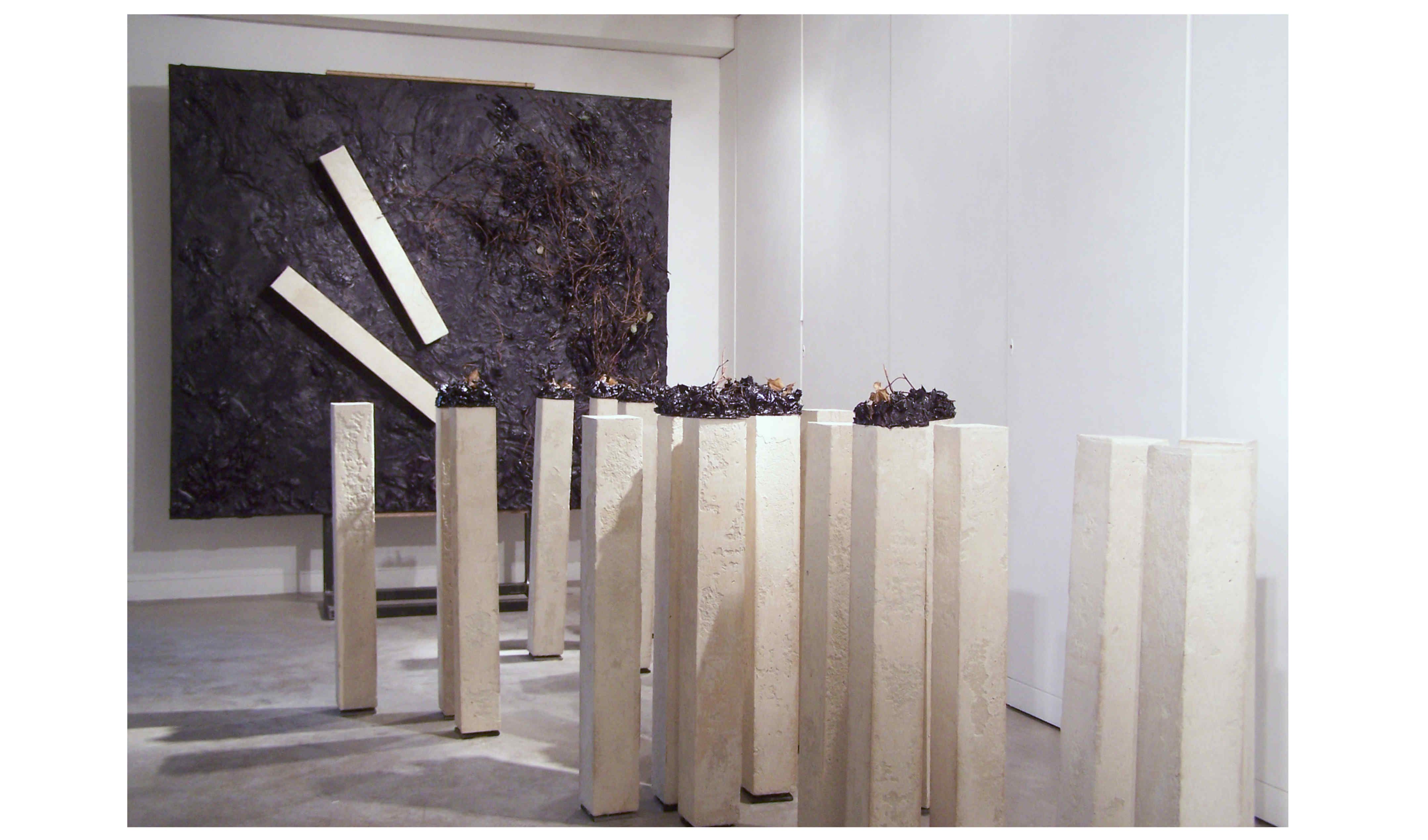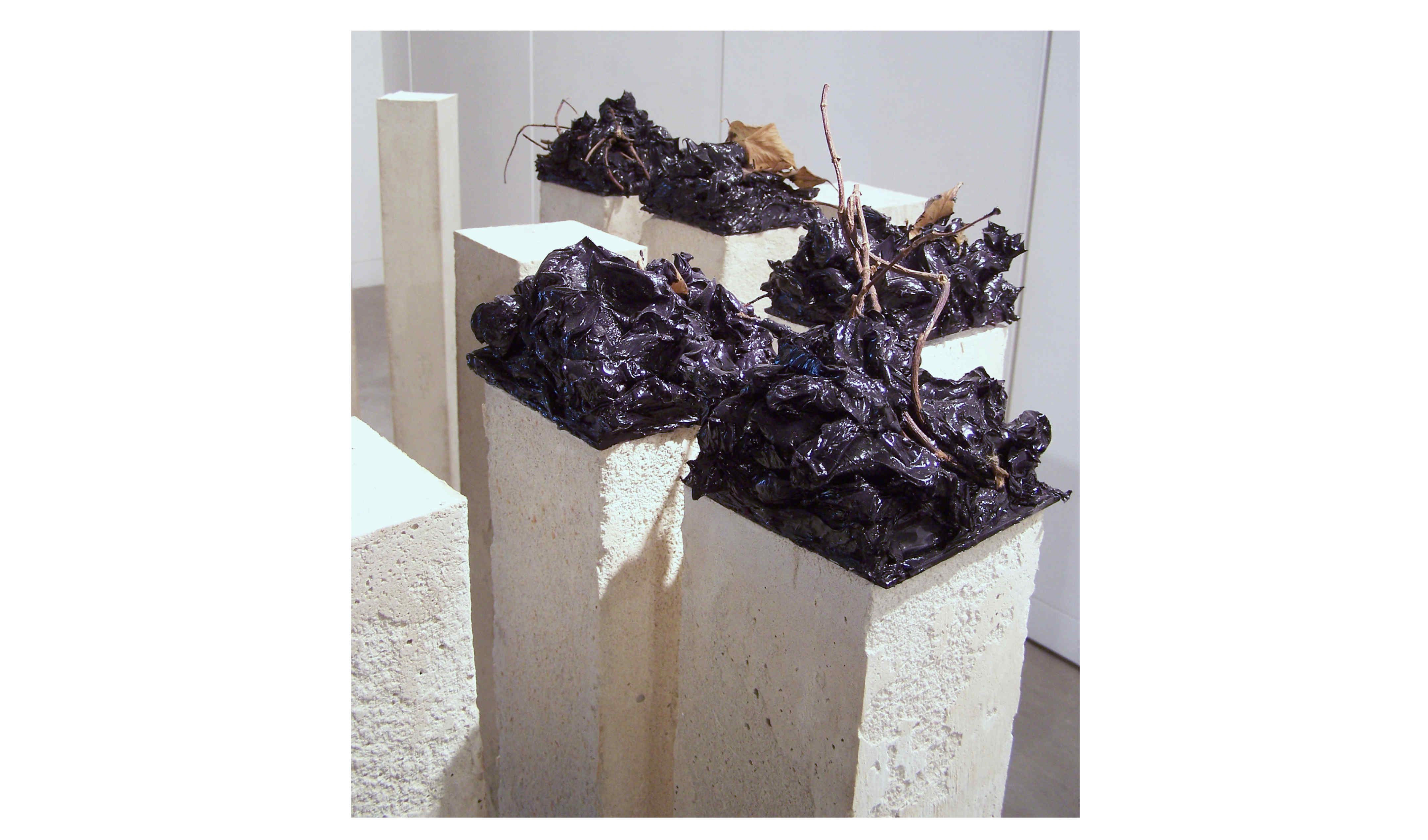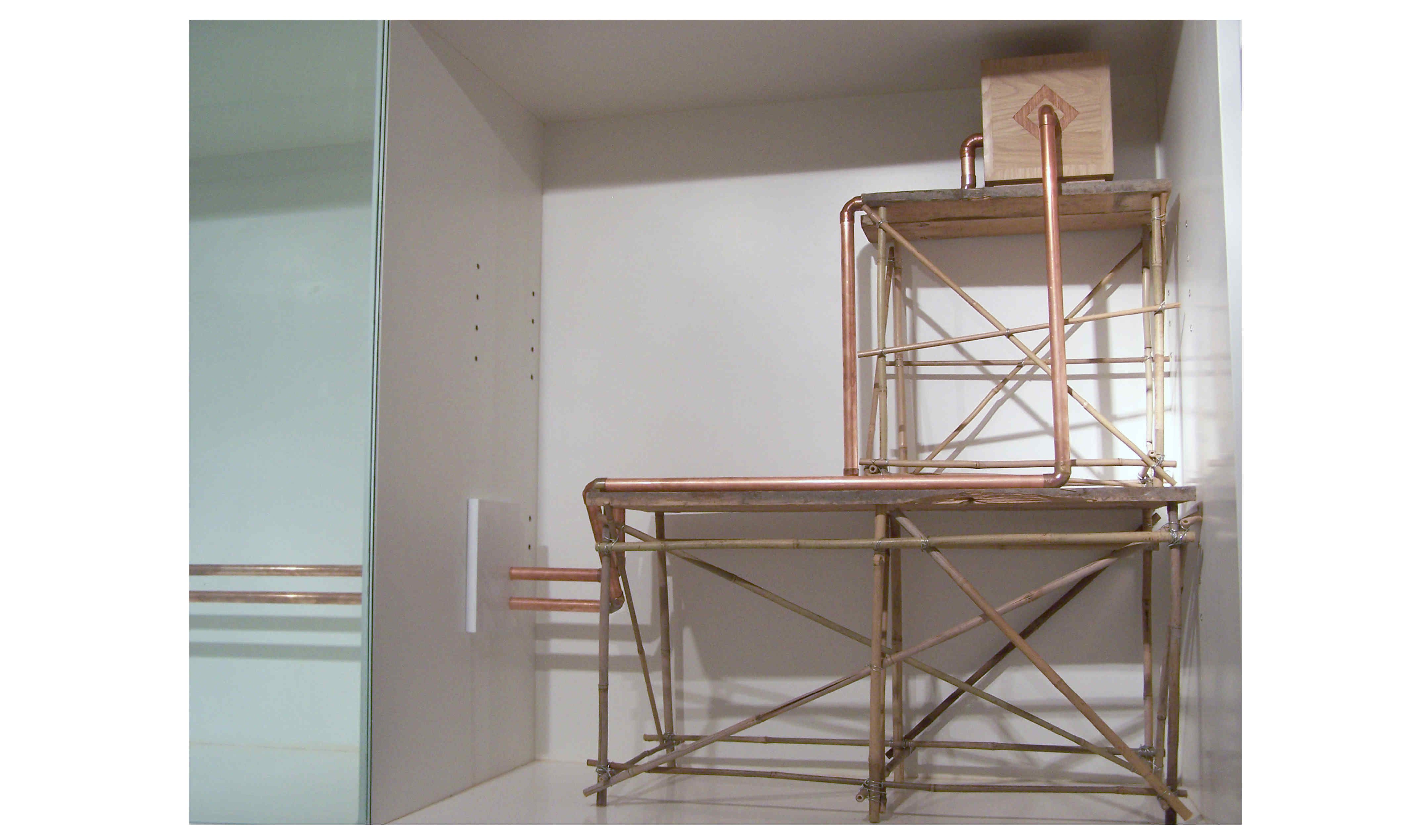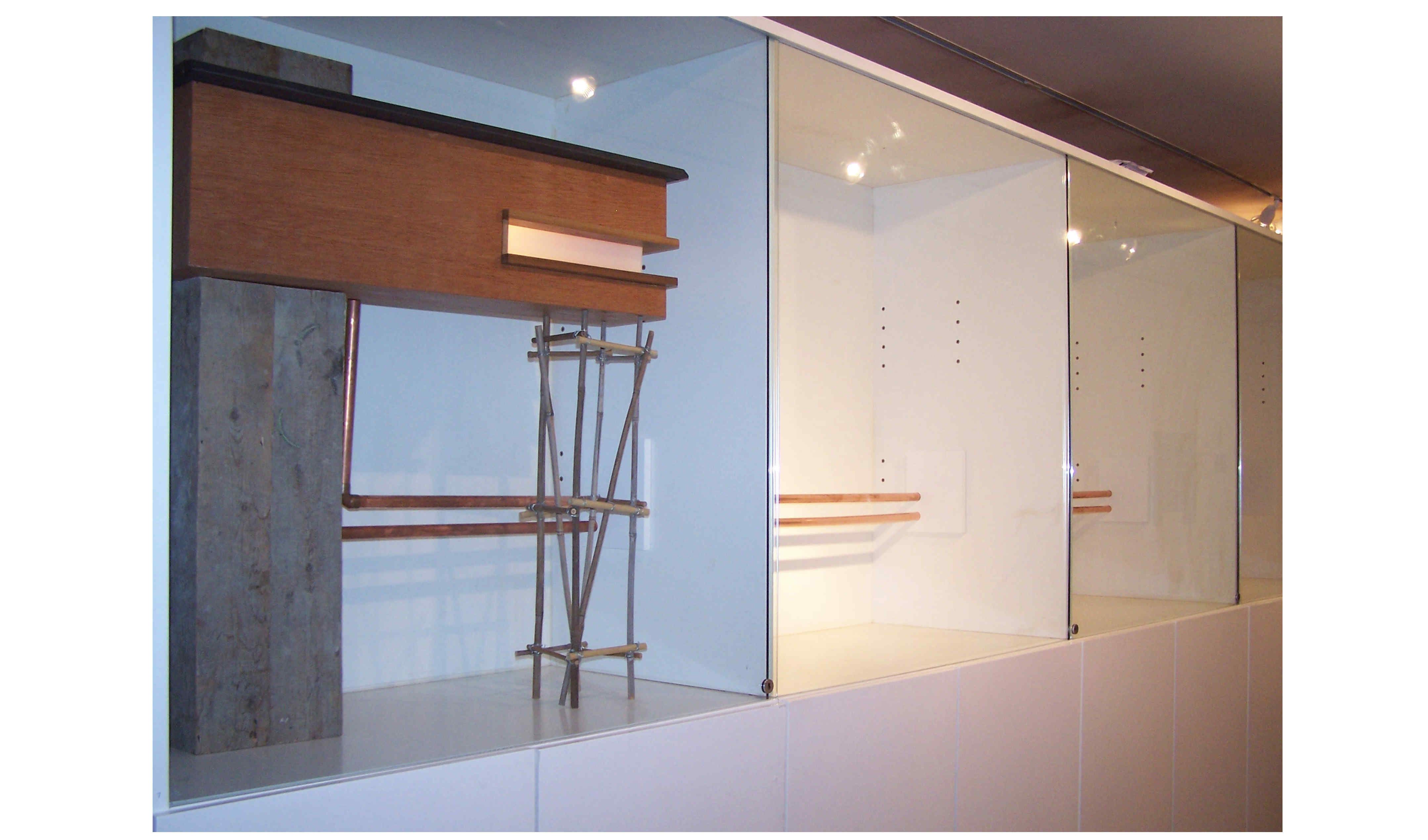 24 June 2009 to 24 July 2009
Curated by Sarah Williams
Artists in this exhibition: Richard Cramp, Ralph Dorey, Heidi Locher, Mobile Studio
BUILD is an exhibition, an instruction, a selection of new works by artists and architects whose
individual practices that span architecture, painting and sculpture brought together under the common
theme of the built environment. Although there is a certain amount of difference between the way that
architects and fine artists work it has become increasingly common for these practices to crossover
and inform the other through collaboration or interdisciplinary modes of working. In a similarly way to that of
Le Corbusier whose work spanned many forms including; architecture, painting, town planning, interior
design, book design and sculpture drawing influences across the board.
Ralph Dorey has created a large sculptural installation of timber and plywood to fit around the
architecture of Blyth Gallery. With echoes of both continual exploration and geographical occupation this
structural language pushes into and is stabilised by the existing space. In some ways it reinforces a
sense of something mobile and adaptable yet it is unshakably anchored in place, braced against impact
but equally ready to move. Heidi Locher's installation works with the architectural concept of noting
space using concrete markers to create both space and movement. Using basic building materials she
has constructed a series of columns which become markers of mortality. These markers carry dark
matter which have been smashed and flung, culminating in a large black purple canvas which carries
two broken beams that have been hurled towards the canvas, suggesting the process of pent up
emotion and energy.
Richard Cramp has built small works that inhabit the cabinet spaces within the gallery. Fitting into the
existing architecture, these miniature environments have been created to evoke the viewer to consider
narrative, space and perception of the recognisable features. The cabinet gives this small scale
habitation an air of security or perhaps a false illusion of some sort of Utopian existence where the glass
door seals it from the outside world. He aims to evoke a sense of play, adventure, intrigue and
excitement through the use of scale, suggested narrative and the use materials.
Mobile Studio presents a new satirical work entitled 'A Vision of Britain' that draws on current debates over the Prince of
Wales's controversial interventions into the UK Planning process. 'A Vision of Britain' takes the form of a
game, continuing in the tradition of artists Chess Sets, that acts as metaphor for the continuing debate
on taste, style and the future of British Housing, Architecture + Planning.
Notes to Editors:
The Blyth Gallery is an artist run project space curated by Mindy Lee.
Sarah Williams is an independent curator, artist and Jerwood Visual Arts Coordinator at Jerwood
Space, London.
Richard Cramp lives and works in London. He studied BA (Hons) Fine Art at Wimbledon School of Art
(20012004).Recent solo exhibitions include: 'Point of View', Yorkshire Sculpture Park (2006), 'It's a
Small World', Project Space, jerwood Space, London, (2005). Recent group exhibitions include:
'Designs on a Utopia', Gallery Primo Alonso, London (2009), 'Hinky Punk', Paint Works, Bristol (2008),
'Amalgamation', Ada Street Gallery, London 'Run Rabbit, Run', Gallery Primo Alonso, London, 'Flock',
GX Gallery, Camberwell, London, 'Perambulator', Nolias Gallery, Islington, London (2007), 'Art Futures',
Bloomberg Space, London, 'Jerwood Drawing Prize', Touring exhibition (2005). Recent residencies
include: Feiweles Trust bursary (2005/6) and Salvagnac, France (2004).
Ralph Dorey lives and works in London. He studied MA, Sculpture at the Royal College of Art (2008)
and BA Honours, Fine Art at the University of East London (2006). Recent solo exhibitions include:
'Function Room', Project Space, Jerwood Space, London (2006), 'Arnold Circus', London, 'Scaffold'
(with Daryl Brown), Isle of Portland (2004). Recent group exhibitions include: 'Royal College of Art
Sculpture MA Show' Battersea, London (2008), 'New Build', Terrace Gallery, London, 'The Kindness of
Strangers' Helm Gallery, Tacoma WA, US, 'Keeping Your End Up', Midnight Blue Collective Gallery,
London (2007), 'Birthday Party', The Foundry, London, 'Future First', The Residence Gallery, London,
'You Are Here', Queens Wood, Highgate, London, 'Way Out East', The Tram Depot, London (2006).
Recent awards include: Coats Foundation Award (2007).
Heidi Locher lives and works in London. She graduated as an Architect from the RCA and went on to
setup her own cutting edge modern architectural practice, Paxton Locher Architects. She has recently
completed a Masters in Fine Art at Central Saint Martins. Recent solo exhibitions include: 'The Silence
of Sleep', Project Space, Jerwood Sapce, 'Suicide Blonde, dyed by her own hand' (2009). Recent group
exhibitions include: 'Liverpool Artist Book fair' at Wolstenholme Projects, Liverpool Independent
Biennale, 'Never was there so much wasted wine, so many dead flowers', Terrace Annual, London
(2008) 'Lost Boys' at Rod Barton, London (2008), 'Quick & Dirty', Barge House Oxo Tower Wharf,
London (2006). Forthcoming exhibitions include: 'Material Consciousness', Kingsgate Workshops Trust,
London (2009), 'The Black Widow' The Muse at 269, London (2009), Rod Barton, London solo show
(2009).
Mobile Studio is a young Londonbased architectural practice run by Max Dewdney and CheeKit Lai.
The practice is actively involved in cultural and socially aware projects within the public realm with a
strong emphasis on collaboration. Mobile Studio was longlisted in the BD Young Architect of the Year
Award (2008) and were commissioned and built one of the key pavilions for the London Festival
Architecture (2008). They have exhibited national and internationally including; Royal Academy Summer
Exhibition, Tate Modern Clore, Pompidou Centre, Jerwood Space, 176 Gallery, Dilston Grove, UIA
(Berlin), Fragner Gallery (Prague), eArtGallery (Hong Kong), BSR (Rome). They are currently curating an exhibition for 48 Gordon Sq, London (July 2009) and were most recently published in Blueprint (April 2009).Both principals studied at the Bartlett School of Architecture, UCL where they now run an awardwinning Degree Unit and are visiting critics at a number of other leading UK universities.