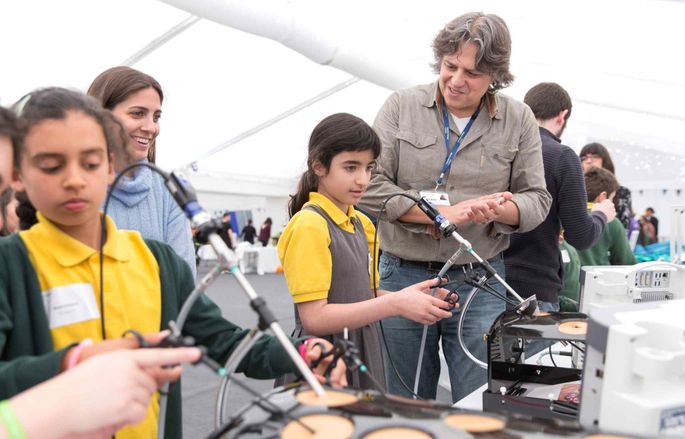 School children try out robotic laparoscopic devices at the Great Exhibition Road Festival. Research from the HARMS lab.
A member of the public testing out a brain controlled EEG device developed by Imperial PhD students.
The Robot Zone is always a feature at the Great Exhibition Road festival which attracts thousands of visitors each summer.
Industry and researchers mingle at our annual robotics Industry Day.