Attributes & Aspirations (AA)
Attributes and Aspirations is now live for all incoming Master's students for 2022 in the Faculties of Medicine, Engineering and the Natural Sciences!
Use the button on the right to access the course.
Learn more about AA
Attributes & Aspirations is an interactive, practical, flexible online short course that supports you to decide on and plan for whatever you want your professional future to be. AA will be available from early September for all masters students in the Faculties of Engineering, Medicine and Natural Sciences to help you develop key skills that will help with your masters study and down the line. In AA you can choose which topics (from things like team working, decision making, problem solving and communication) you want to focus on and can complete them on a timeline that works for you!
To learn more, check out our informational session below:
AA homepage
What is AA?
Attributes and Aspirations (AA) is an interactive, practical, flexible online short course that supports you to decide on, and plan for whatever you want your professional future to be.
You'll have a chance to develop key skills that will help with your master's study and that you'll be able to use whether you choose to move to a PhD or to a job in industry.
AA is designed specifically for Imperial College Postgraduate students. Initial versions of AA were designed by the FoM PG Education Team who worked with the Careers Service and other College services to design AA. New versions of AA have now been designed for Faculty of Engineering students and Faculty of Natural Sciences students. We researched and talked to organisations that hire Imperial students, PhD course co-ordinators and alumni to make sure the skills and techniques taught in AA are those that you really need for your professional future.
AA doesn't have any assessments or deadlines for you to meet as the course holds no formal credit. However, you will receive a certificate for each module you complete.
Overall, AA was created for you to supplement what you're learning on your master's course - to help you go on to achieve your future goals.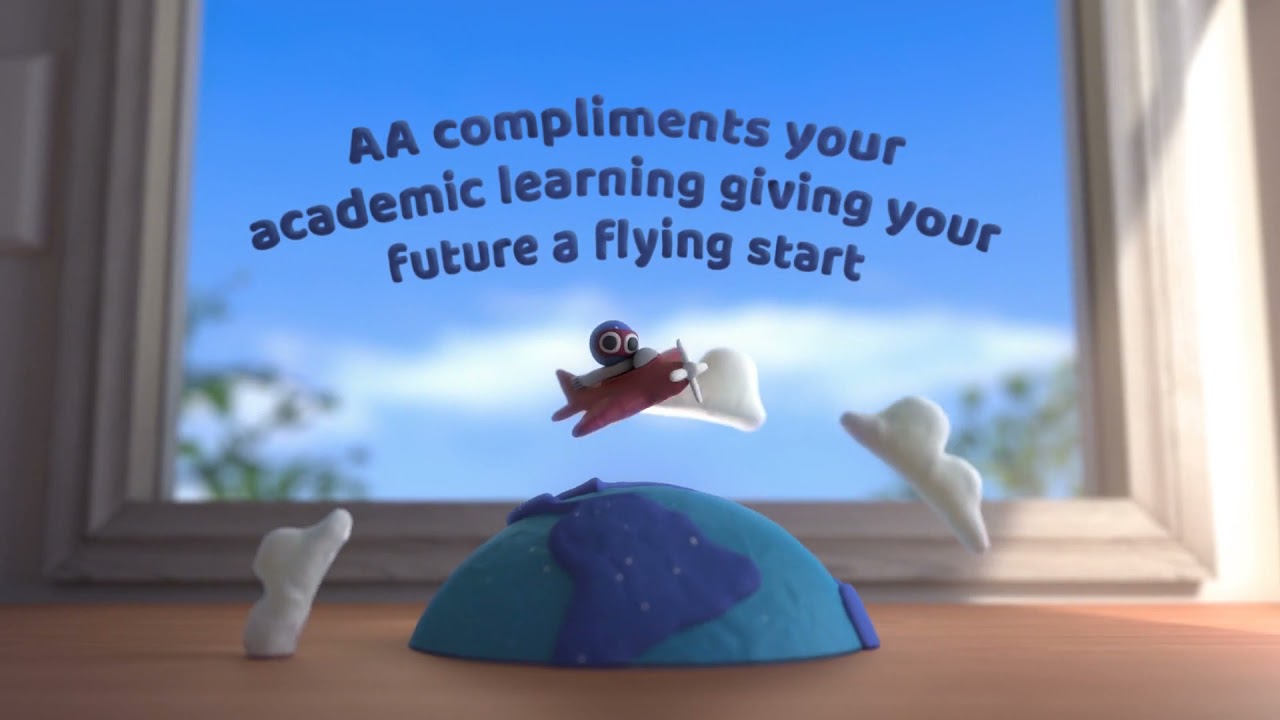 Why should you study AA?
Career planning and developing transferable skills such as team working, decision making, problem solving, and communication are processes and skills you'll need to develop anyway - AA is designed to guide you through these.
AA is completely flexible. It's fully online and you can choose which topics to cover when it makes sense for you to cover them. You may be asked to critically analyse a research paper in your course - AA has a unit to help you develop your critical analysis skills. You may have to write a CV for a job or PhD application - AA has a unit on CVs. You choose what you want to do, and when.
Do you know what you want to do once you've finished your master's degree? It doesn't matter if your answer is "Yes, I've got a job or PhD title" or no, "I'm still exploring" - AA will help you achieve your next steps.
How does AA work?
Attributes and Aspirations will be available for all incoming Master's students in the Faculties of Medicine, Engineering and Natural Sciences in 2022-23.
AA is an online course which means you can participate at times that suit you and you can work at your own pace. It's been developed using a framework called Plan: Me which is a decision-making tool. Skills development and reflection have been incorporated to help you track your progress as you move through the course.
Face-to-Face virtual sessions:
Our face-to-face virtual sessions have concluded for 2022-2023. You can find a recording of the session above.
AA consists of a set of modules.
Within each module is a series of units. It's best to complete the Introduction and Career Planning Modules first - these are the foundations of AA. After these, you're free to select whichever modules you like, whenever you like and whenever makes sense for you. We recommend that within each module, you study the units in the order they're presented, but if you'd rather just dip into certain units, you can do this too.
Many large UK organisations and PhD programmes will recruit between October and December so you may want to do some of the very practical modules on how to do your CV and interviews to line up with this timeline.
AA introduces you to processes and tools that you'll use throughout your study and your career such as LinkedIn, how to solve problems and make decisions, creating the perfect CV, how to influence people and how to ace an interview. AA is a very practical online course and offers you numerous opportunities to engage with activities to develop skills and plan for your career. Suggested additional resources are also offered so if you'd like to know more, you can easily do so.
AA modules are tied to a skills map which you can check out here!
Who are the AA team?
To contact any AA team members, email: aasc@imperial.ac.uk
Whilst there's continuous liaison across a broad range of Departments at Imperial including Careers Service, the Graduate School and Library Services, the core AA Team is:
Katie Dallison
K
atie is a careers consultant who splits her time between the Imperial College Careers Service, helping departments embed transferable skills in their curriculum as part of the Learning and Teaching Strategy, and working on developing AA.
She's been a careers consultant for over 10 years and worked at many different London Universities where she's helped students develop their careers as well as helping many employers and researchers understand how to hire the right graduates for their roles. She also ran the careers service for the British Medical Association where she primarily trained doctors on transferable skills, many of which have been included in AA.
See more about Katie on her LinkedIn profile: linkedin.com/in/katie-dallison-1199ab1b

Katie Stripe
Katie is a Senior Learning Designer and is responsible for building the AA content. She makes sure good teaching practice is used throughout AA and ensures the overall visual identity of the course both supports learning and has impact.
She has worked as a teacher in further education and as a teacher in English as a second language. She has worked in learning technology and design for the last 10 years.
See more about Katie:
Erin Simpson

Erin is AA's Project Manager and ensures that all content is of the highest standard, that it's presented in a way to have maximum impact and very simply – ensures AA delivers what it promises – an online course providing practical, authentic, current content that helps PG students make the best choices for themselves as they move into PhDs or the world of work, and prepares them for this transition by helping to develop valuable skills.
She's worked in education in both the US and the UK in roles ranging from university lecturer to teaching assistant. She's currently getting her PhD in education and has previously worked at Cardiff University, UCL and the University of West London. Her work has always aimed to put students first and help them develop strong soft skills that they can carry with them throughout their lives.
See more about Erin on her LinkedIn profile: https://www.linkedin.com/in/erin-simpson-59427339/
Sophie Rutschmann
Sophie is AA's sponsor. She is the Academic Lead for PG Education within the Faculty of Medicine as well as the Programme Director for MSc immunology. She has previously led a research team, generating and identifying new mutations affecting the memory immune response to viral infections, but decided to focus solely on teaching activities within Imperial College.
Sophie's view on AA is that whilst it will help students to develop applications, CVs and personal statements that have impact - it goes way beyond this. AA engages students on a deeper level, encouraging them to reflect on their real Attributes - what they have to offer and how to present this, and Aspirations - what they want to achieve and how to get there. It provides students with life-long professional and personal skills.
See more about Sophie on her LinkedIn profile: https://www.linkedin.com/in/sophie-rutschmann-90988a91/