End of life care

End-of-life care helps people at the final stages of life to live as well as possible until they die.
At the Institute of Global Health Innovation, we leverage our expertise in human-centred design, health policy and economics to radically transform end-of-life care both in the UK and globally.
We create and translate research, and coordinate policy and academic outputs into co-developed evidence-based solutions that tackle both human and systemic problems. We do this by partnering and collaborating with hospices, NHS and third sector organisations working in later and end-of-life.
Our goal is to translate existing research and best practices from around the world into projects that support people at the end of life.
Our work
We have a dedicated team who work on a number of projects in collaboration with leading research and clinical institutions and providers of end-of-life care, from the NHS and charitable sector.
Find out about some of the work we're doing to transform the way people are cared for at the final stages of life.
About our work on end-of-life care
Children's palliative care
For children with long-term or life-limiting illness, palliative care can transform their experience, helping them live with an enhanced quality of life, while also supporting their family and friends.
Paediatric palliative care is an active and total approach to care, from the point of diagnosis, throughout the child's life, to death and beyond. It includes the management of distressing symptoms, care at the end of life and bereavement support.
Since 2018, we have been researching and building prototypes that help define the future of children's hospice care, for a brand new children's hospice being developed by Fondazione Seràgnoli near Bologna in Italy. We believe hospice care that can use human-centred design and technology successfully and meaningfully can transform the way professionals deliver care, and significantly improve the care experience for patients and their families.
Community palliative care
The majority of people who die every year, would prefer to die at home, yet only about half achieve this. This is often due to not being able to manage symptoms at the end of life. Laycarers care for their loved ones' physical and emotional needs and when faced with suffering, many want to do more, including clinical tasks, with the support of healthcare teams.
We believe there should be a choice for carers to be trained to give symptom control medications, should they wish and be suitable to do so.
Our solution - Palliate - seeks to improve the access and quality of training and support for carers to administer injectable (subcutaneous) medications in the home, to support patient preferences for a home death while also reducing pressure on community care teams. It does this by providing digital information and support via an app, to carers who have been trained to deliver medications. Palliate is being developed in collaboration with Central and North West London NHS Trust and hospice partners.
Allocating care resources
Research has shown that many patients near the end of life receive high-intensity services without clear evidence of benefits and often at odds with their preferences. For instance, while many people at the end of life would prefer to be cared for at home, around 90% of people spend some time in hospitals in their final year of life and over 50% of people die in hospital.
There is considerable evidence suggesting that excessive hospital-based care could be avoided if patients were offered high-quality care alternatives outside hospitals. This could reduce the overall cost of care which in the last year of life is, on average, five times higher than in other years.
Our study explores how carers and their loved ones make decisions about end-of-life care, which is necessary to effectively support carers and patients at the end of life to ensure there is high-quality care for all.
This study sits within a larger multi-year project with Edinburgh University, University of Lausanne and the Institute for Public Policy Research. The overall project is aiming to inform a more efficient allocation of health and social care resources in the provision of end-of-life care.
Suicide bereavement peer support
Suicide prevention is a vital health priority as suicide is the second leading cause of death in young people worldwide. Exposure to suicide in others increases the risk for young people to contemplate, attempt or die by suicide themselves. However, peer support may help reduce this risk and support those bereaved.
Our two-year project, supported by the Co-op Foundation, is framed around co-designing an innovative peer support solution for suicide bereaved 16-20-year-olds. We are co-producing the project with a diverse group of young people from North West London. We're exploring the problem and generating a solution that we'll train young people to deliver. We'll also test, iterate and evaluate our process and product and disseminate this to the wider world.
---
Our progress
In partnership with the World Innovation Summit for Health, we produced a key report reviewing end-of-life care challenges globally, devising a five-step strategy for improving quality of life during the final stages of life.
We've also been working with IGHI's Helix Centre on a number of successful projects, below, that are already making an impact for both patients and the NHS.
Find out about our progress in end-of-life care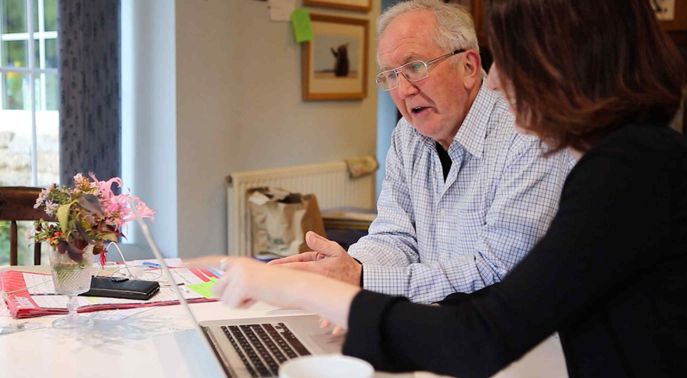 Amber plans
The Institute of Global Health Innovation's Helix Centre created a new spin-out company, Digital Care Planning Ltd, that built on their work in creating an innovative digital platform for planning future care.
Their product, Amber Plans, made advance care planning more personal and better connected. Between 2017 and 2019, 4,500 people used our digital tools to create an advance care plan to indicate their preferences for family, friends and health care professionals involved in their care at the end of life. Though the product has now shuttered, Amber Plans made a pivotal contribution to the adoption of digital care plans in end-of-life care.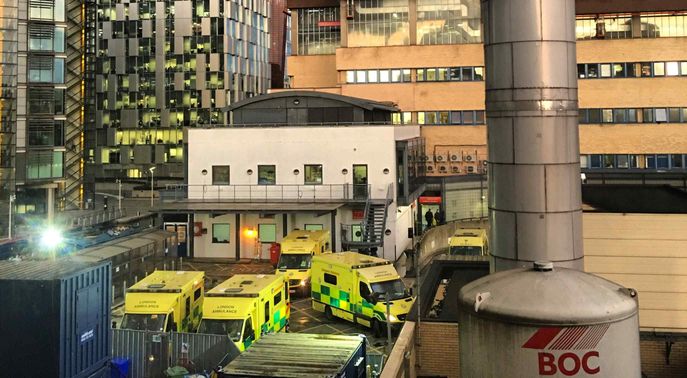 ReSPECT
The Helix Centre collaborated with the Resuscitation Council among over 30 other national organisations – including the Royal College of Physicians and the Care Quality Commission – to redesign the way that difficult conversations about life-sustaining treatments are conducted and recorded.
This resulted in a new form and process, called the Recommended Summary Plan for Emergency Care and Treatment (ReSPECT), that brings the patient to the centre of emergency care decisions. Since launching in February 2017, ReSPECT has been implemented in over 200 NHS Trusts across the UK.