Wayfinding Project

Improving the way that students, staff and visitors navigate their way through our campuses
What is wayfinding?
Wayfinding is the name for the information systems that guide people through a physical environment and enhance their understanding and experience of the space. Wayfinding encompasses architectural, visual, written and verbal cues. Comprehensive wayfinding systems often combine signage, maps, symbols, colors, and other communications.
The Communications and Estates Divisions are working together to make substantial improvements to the way that people navigate their way through their campuses. Following the successful pilot at South Kensington Campus, feedback from our users and research from working with a specialist wayfinding agency, we have established an improved and comprehensive set of wayfinding guidelines and templates that will ensure the wayfinding system is consistent across Imperial.
Why are we doing it?
Our principal goal is to ensure that everyone – students, staff and visitors, with a full range of different access needs – can understand our maps and signage, and find their way around our campuses quickly and easily.
We identified several issues and challenges with how wayfinding was approached at South Kensington, which together impacted the College's brand and contributed to a less than positive experience for staff, students and visitors. These issues included:
the maps and signage were out of step with current accessibility guidelines and best practice for wayfinding
there was a lack of responsive or accessible maps for the web
there no central location for map information (such as GIS data)
the previous map design wasn't consistent with the College's visual identity guidelines
there was an inconsistent and unclear approach to marking building thresholds or organising content on principal external signage.
Wayfinding principles
We have developed the following wayfinding principles that will help build the foundations of a successful wayfinding strategy. It is important that these principles are constantly referred to and used to drive wayfinding projects at the College.
Benefits of the new wayfinding system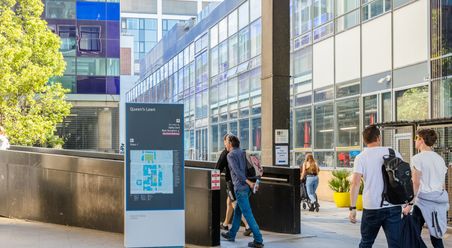 User first
Wayfinding should improve the experience of all users of the campus, whether they are students, staff or visitors.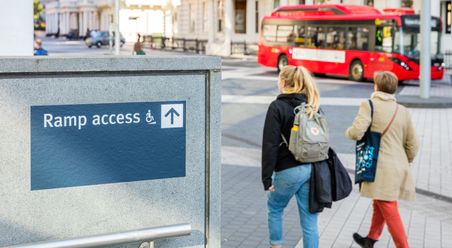 Consistent and intuitive
Wayfinding should present a consistent visual appearance, tone of voice and content hierarchy, that is easy to use and predictable.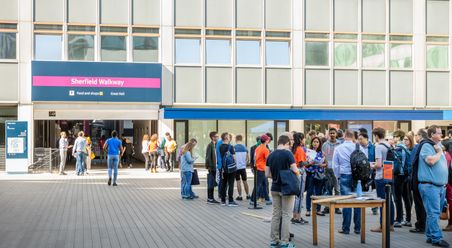 Identify space and thresholds
Wayfinding should make it obvious where you are on campus, by clearly marking thresholds into or within a building or space.
Benefits (2)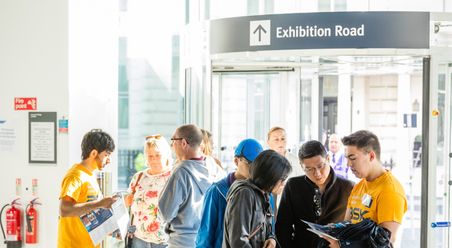 Grow campus understanding
Wayfinding touch points should promote navigation across campus, making it easier to explore new areas with confidence.
Coordinated system management
Wayfinding should be designed to support a process for procuring, creating and managing signs, maps and other wayfinding information that is clear and fit for purpose.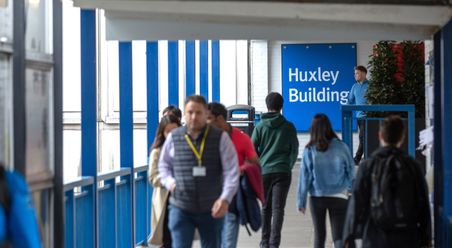 Supporting the whole journey
Wayfinding should support users at touchpoints throughout their entire journey, from home to their destination and back.