Integrated Space Science and Engineering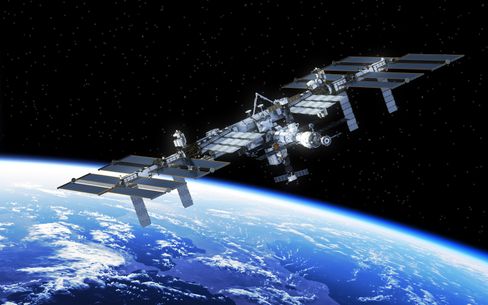 An education opportunity to shape the future of space industry
February 2024
Course details
Duration:

Module 1-8, 10-12: 10 x 1 hour lecture
Module 9: 5 x 1 hour lecture
Module 13: 40 contact & design hours

Fees:

Module 1-8, 10-12: £1500
Module 9: £750
Module 13: £6000
Register interest
As our use of space grows, and as it becomes an ever more integral part of everyday life, there is a pressing need for capacity building across the world that unlocks the benefits while addressing the challenges, to ensure that the space economy has the people and skills needed for success.
Education and industrial training play a crucial role in enabling individuals, both newcomers and those already in the space industry, to transition or enhance their skills, facilitating easier entry and professional development in the field. This requires a variety of flexible and accessible pathways, and educational resources that go beyond traditional routes but still provide uncompromising quality.
Imperial College London's new educational offer in Integrated Space Science and Engineering (ISSE), presents a unique opportunity to address space and its related issues. ISSE espouses a multi-stakeholder provision concept. It is provided under the auspices of the Imperial Space Lab in collaboration with Astra-Terra Limited, Hemraj Consulting and the Institute for Space Policy and Law (ISPL) and is hosted by the Department of Civil and Environmental Engineering at Imperial. The Program is designed to include contributions from other key players including Space Agencies, corporations, governmental and non-governmental entities and think-tanks.
Centred around a common core curriculum, tailored options are available for executive education, continuing professional development, and for societal and community and engagement. Besides the entire Program, individuals also have the option to select one or more of the modules available.
Therefore, if you have an interest in any aspect of space whether in industry, government, non-governmental organisations, academia, higher education, or you are an enthusiast interested in expanding your knowledge, the ISSE Program is for you. The Program provides the perfect global platform and a unique opportunity to come together to learn about space and discuss cutting-edge research topics, state-of-the-art technologies, and innovations.
As a world leading and pioneering university, Imperial promises a learning curve of unsurpassed quality with top experts from around the world. You will also benefit from meeting representatives from high calibre Space organisations and site visits to experience the latest technology, some in the heart of London, the city with a long history of knowledge and breakthroughs in technology!
Deliver the world leading expers including:
Helen Sharman CMG OBE is the first British astronaut and a world-class inspirational speaker.
Professor Washington Yotto Ochieng, EBS, FREng, is Head of the Department of Civil and Environmental Engineering, Chair Professor in Positioning and Navigation Systems, Director of the Institute for Security Science and Technology (ISST) and Member of the Steering Committee of the Space Laboratory at Imperial College London.

We look forward to welcoming you to the Program, so that together, we can explore new frontiers, push new scientific boundaries, and advance human knowledge on space for responsible, sustainable, equitable and inclusive growth!
More information
About Imperial College London
Consistently rated amongst the world's top ten universities, Imperial College London has a global reputation for excellence in teaching, research, innovation and enterprise in science, engineering, business and medicine attracting 22,500 participants and 8,000 staff of the highest international quality.
Innovative research at the College explores the interface between science, medicine, engineering and business, delivering practical solutions that improve quality of life and the environment, underpinned by a dynamic enterprise culture. Since its foundation in 1907, Imperial's contributions to society have included the discovery of penicillin, and development of holography and foundations of fibre optics.
Imperial's academic strategy is centred around the four themes of Resilient Society concerned with developing understanding and technologies to enable stable and robust infrastructures; Smart Society making discoveries and developing new technologies in artificial intelligence, machine learning, statistics, data sciences and robotics, and helping to better understand how these will transform lives, environments and present new challenges to the world of work; Sustainable Society: utilising the world's resources in a way that ensures the planet and societies are sustainable through a deep understanding of the science of how complex ecosystems function and change, and how we can transition society to more sustainable practices, at scale, that create a lasting positive impact, and Healthy Society: innovating new technologies and strategies to improve health services and support the prevention, diagnosis and treatment of disease. Space as a critical infrastructure has a role to play in each of these themes and their interfaces. Recognising this, the Imperial Space Laboratory was created to coordinate all relevant educational, research, innovation and enterprise across the College.
Background
There is increasing attention to space globally both in terms of the benefits from exploration and how space can facilitate innovation to improve life on Earth.
Recently, there has been significant activity with the largest number of satellites launched in support of various missions including by NASA, ESA and most notably the private sector. The world is experiencing something spectacularly new in just how our dependence on space technology is impacting many sectors including food production, water, mobility, communications, health, emergency services, energy, chemicals, civil nuclear, agriculture, environmental sustainability and national security and defence.
It is not a surprise therefore, that the United Kingdom has already declared 'space' as a critical national infrastructure, with the others set to follow. We must now think of space in the same way as other types of infrastructure necessary for the society to function not only in terms of science, innovation and technology and innovation (SIT) but also policy, regulation, finance, legislation, sustainability, safety, security, resilience and other stakeholder interests including those of the society at large.
Crucially, no single country owns space and with more than 90 countries directly involved to accrue benefits commercially and in SIT, this brings with it potential significant risks that now call for the establishment of mechanisms and instruments (including international agreements) for safe and secure exploitation of space.
About Imperial Space Laboratory
Imperial Space Lab is the multi-disciplinary Network of Excellence for all space-related activities at Imperial College London. It brings together all of Imperial's activities in space in a coordinated way for the benefit of its members, the College, and society at large. More specifically, the objectives of Imperial's Space Lab are: to sustain a vibrant and energetic community of people working in space; to enable a vigorous program of societal and community outreach; to provide a clear external voice for Imperial to government and policy-makers; and to be the academic partner of choice because of its reputation for understanding and solving problems.
Space Lab provides synergy, making it easier for its members to achieve common individual goals and needs. To do this, it is designed to enhance existing activities by enabling new opportunities, projects and successes that would not be accessible to a single research group acting on its own. This means that the continuing success of Space Lab is measured by the enabling of new capabilities in space research as a result of engaging widely both within the College and externally to encourage further cross-disciplinary work.
The Space Lab has more than 130 members drawn from across Imperial, with membership drawn from the Faculties of Science, Engineering, and Medicine, as well as Imperial College's Business School and external entities including space a number of agencies around the world such as the United Kingdom Space Agency (UKSA), European Space Agency (ESA) and National Aeronautics and Space Administration (NASA) (Figure 1).
The Lab's work covers both upstream (technology) and downstream (users) aspects of the exploitation of space. The former includes space science; space technology; earth observation and remote sensing; natural and space hazards; telecoms; positioning, navigation and timing (PNT) and the many stakeholders (including academia, industry, government, non-governmental entities and end users. Figure 2 captures some of the major space missions that Imperial has contributed to including LISSA Pathfinder.
The Lab also works closely with Imperial's global challenge institutes, such as the Grantham Institute and the Institute for Security Science and Technology, to further advance Imperial's space activities. To deliver its goals, the Space Lab focusses on three key areas: societal and community outreach; contributions to evidence-based policy; and new activities in industrial engagement particularly focussing on education and training.
Programme
Who is this program for?
The ISSE Program is specifically designed for a diverse learning needs of individuals in the space and related domains, ranging from novices to those with prior knowledge seeking to expand their understanding. It is tailored for professionals from all sectors that are closely aligned with space, including government, industry, academia, voluntary organisations, NGOs, as well as members of the public with a keen interest in space and its adjacent fields.
It is also designed for individuals looking for a career change in the field of Space.
By attending this program, participants will have the unique opportunity to learn from world-leading experts and enhance their knowledge base.
Entry requirements
A minimum academic qualification equivalent to the UK's A-Level in any subject is required together with a good level of English proficiency.
Expected learning outcomes
On completion of this programme, participants will be able to:
Apply advanced knowledge and skills: Participants will be equipped with knowledge and skills relevant to the space industry, gaining insights into their real-world applications and benefits, and enabling them to make valuable contributions in their professional roles.
Drive innovation and problem-solving: Participants will develop a mindset for innovation and effective problem-solving, allowing them to tackle complex challenges within the space and related domains and propose creative solutions.
Foster collaboration and teamwork: Participants will experience the importance of collaboration and teamwork, equipping them with the skills to work effectively in multidisciplinary settings and leverage diverse perspectives.
Communicate effectively: Participants will strengthen their communication skills (written and verbal), enabling them to articulate complex ideas, engage stakeholders, and effectively convey space-related concepts to various audiences.
Cultivate leadership capabilities: Participants will enhance their leadership abilities and develop the confidence to take on leadership roles within the space and related sectors, driving impactful initiatives and inspiring others.
Engage in ethical and responsible practice: Participants will develop the skills required for ethical decision making and responsible practices in space exploration, emphasising the importance of sustainability, safety, resilience, regulatory, legal and ethical considerations.
Develop entrepreneurial mindset, culture and skills: Participants will experience and develop entrepreneurial mindset among participants, equipping them with the knowledge and skills needed to identify business opportunities, develop innovative space-related ventures, and navigate the entrepreneurial landscape.
Design and project management proficiency: Participants will gain proficiency in design thinking methodologies and project management techniques specifically tailored for the space and related industry. This will enable them to effectively plan, execute and deliver successful space and related projects.
Delivery
Designed to accommodate the demands of modern professional life, the ISSE Program is highly flexible with:
Delivery spread out throughout the year, allowing participants to choose one or more modules and potentially complete the entire program within a year.
Opportunity to do the modules over several years, allowing participants to complete further modules and/or the entire program within a maximum period of three years.
Bespoke or tailored packages from single and multiple modes to its entirety, as agreed with the client.
Location
The Lecture-based modules (1-12 in Table 1) are offered (i) in-person, (ii) online or (iii) hybrid. The Design Project Module is offered in-person only. Overall, the advantages of in-person attendance include networking, experience of Imperial's state-of-the-art facilities and site visits. In-person sessions are delivered at Imperial College London's South Kensington Campus, a short walking distance from the world-renowned Science Museum, hosting the most advanced Space Gallery.
Certification
On successful completion of the various options available, participants will be issued with an Imperial College London's 'ISSE Program Certificate of Completion'. For interested participants, discussions are underway with the relevant professional organisations for formal accreditation and formulation of continuing professional development points.
About the Associates
The ISSE programme is offered together with Imperial College London associates including Astra Terra (AT) Limited, Hemraj Consulting and the London Institute for Space Policy and Law (ISPL).
AT is consultancy based in London specialising in science and technology innovation for smart sustainable cities and all critical infrastructure sectors including space.
Hemraj Consulting has leading global expertise in safety, security and resilience for the aerospace and space sectors.
ISPL is a world leader in all aspects of space policy and law, including authoritative analysis of or recent and proposed policy directions or regulatory changes.