Fundamentals of Human Genetics and Genomics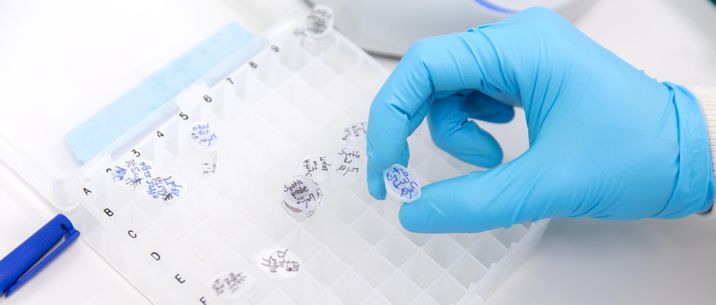 9 October - 10 November 2023 (Online)
Live online sessions: 13, 25 October & 3 November 2023
Course details
Duration: 5 weeks
Live online sessions:
- 13 Oct 2023: 7.30 - 8.30am
- 25 Oct 2023: 12.00 - 1.30pm
- 3 Nov 2023: 8.00 - 9.30am
Fees: £495
Venue: Online
Register or login
As healthcare professionals in clinical practice you will find this course useful in developing your understanding of genetics and genomics in relation to the basics and the most recent advances in this field as applies to child health.
The course will lead you through from a revision of the basics of genetic science to an understanding of genetics expression and through to a conceptualisation of the implications from patient. The advances currently being experienced in this field such as personalised genetic medicine and whole genome sequencing will be critiqued with the application to the paediatric patient discussed.
The course is part of a range of short courses spread throughout the academic year which are available both to students who are enrolled on the MSc Applied Paediatrics course and as stand-alone CPD accredited programmes for all healthcare professionals.
More information
Learning outcomes
At the end of this course you will be able to:
Categorise using the internationally recognised guidelines for gene nomenclature, the core elements of genome architecture across human populations, incorporating properties of DNA, gene expression, and epigenetic modifications and imprinting.
Interpret variation in genome structure and sequence in the context of physiological function and disease.
Critically evaluate policy towards the aggregation of clinical and genomics data within NHS ethical and governance frameworks, and within the wider life sciences and healthcare industry sector.
Who should attend?
This course will benefit paediatricians, GPs, nurses, therapists, and other healthcare professionals involved in Child Health.
As the course is a multi-professional programme, students will develop an understanding of how their own individual behaviours, and those of the teams within which they work, can have a significant influence on the quality of care delivered.
Course structure
This fully online course is run over 5 consecutive weeks and you are expected to conduct 7 - 10 hours per week of guided and self-directed asynchronous learning, which also incorporates group work online. There are also planned synchronous sessions during the module to discuss ideas, present group and individual work and to facilitate further learning.
The Virtual Learning Environment (VLE) hosts guidance and support with resources and tasks that you can study at your own pace within the suggested parameters. The VLE supports your academic journey and helps you to connect with other students for networking, community building and active co-construction of your learning.
Evidence of sufficient participation will be required to obtain a course certificate.
Live online sessions
The course consists of several synchronous sessions on a video-conferencing platform held on the following dates (UK times)*:
Friday, 13 Oct 2023: 7.30 - 8.30am
Wednesday, 25 Oct 2023: 12.00 - 1.30pm
Friday, 3 Nov 2023: 8.00 - 9.30am
*Dates may be subject to change
Optional assessment
Participants have the option of completing an assessment component and on completion will be provided with an official Imperial College London transcript of results. Details of the assessment and deadline for submission will be given during the course. Please note that there is an additional assessment fee payable in full prior to the submission date. Please contact us for further information.