The Kind Mind Series

Welcome to The Kind Mind Series!
A series of videos and resources from our experienced team to encourage and guide you towards being kinder to yourselves.
Click on the video below to find out more: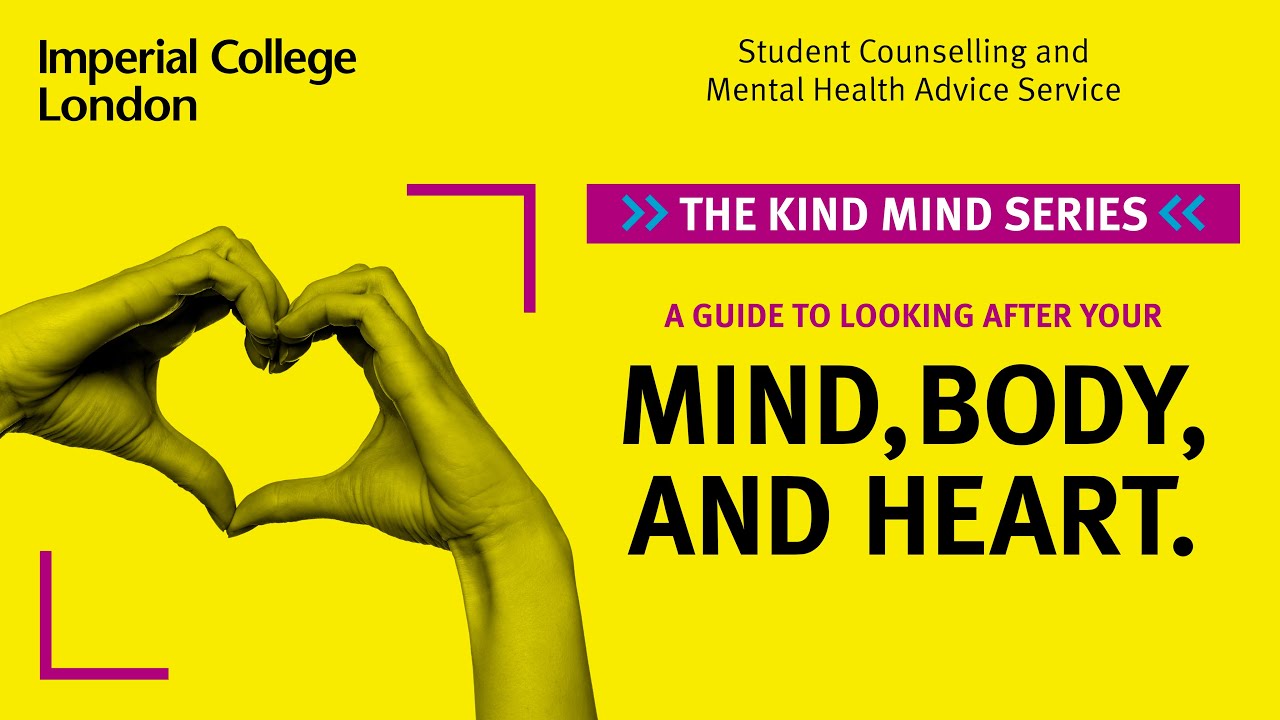 What's coming up?
What's coming up?
Over the coming weeks we will continue to discuss issues that effect your mind, body and heart. In conversation with our expert counsellors and mental health advisors we will be discovering tips and advice on how to support our wellbeing during these uncertain times. Coming soon:
Mind over Mood
Cultivating Gratitude
We look forward to discussing this, and much more, with you!
If you have any topics you would like us to cover, please email us at counselling@imperial.ac.uk