Alex Ainscough
Modelling vascular pathology in pulmonary arterial hypertension in the pulmonary artery-on-a-chip
Pulmonary arterial hypertension (PAH) is a debilitating disease for which currently there is no cure. It has a poor prognosis with a three-year survival rate of 58.2% and a high mortality rate due to right heart failure, and an estimated prevalence of 12-15 per million. Currently, much of the information on vascular pathology in PAH is derived mainly from histological analyses of lung tissues and does not allow for real-time monitoring of cell responses.
Organ-on-a-chip technology uses transparent, micro-scale fluidic channels to recreate the tissue-tissue interfaces within organs. We have designed the pulmonary artery-on-a-chip, a polydimethylsiloxane (PDMS)-based model of the pulmonary vascular wall where human pulmonary artery endothelial cells (HPAEC) and human pulmonary artery smooth muscle cells (HPASMC) are co-cultured under haemodynamic conditions in chambers corresponding to the size of the affected human peripheral lung arterioles.
The pulmonary artery-on-a-chip aims to provide useful insights as to the effects of factors involved in the PAH pathogenesis on endothelial barrier dysfunction, endothelial-to-smooth muscle signalling and vascular remodelling in an in vitro environment that is more representative of in vivo conditions. The potential of organ-on-a-chip technology includes the reduction of animal experimentation, use in personalised medicine and the acceleration and cost reduction of drug development and validation.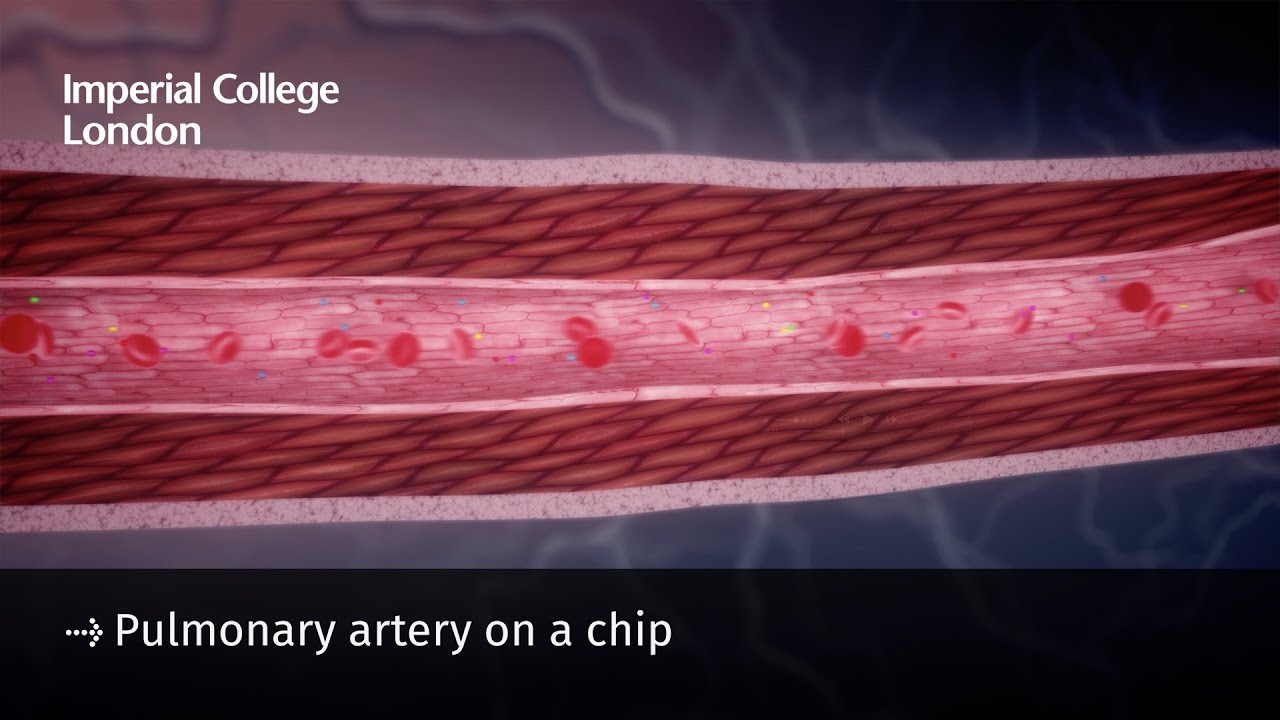 Mini-bio
PhD in Medicine (Current) Imperial College London
MRes Cardiovascular and Respiratory Medicine (2018) Imperial College London. Recipient of the Dean's prize for Cardiovascular and Respiratory Medicine.
MSc Molecular Medicine (2015) Imperial College London
BSc Biomedical Science (2014) University of Hull
Publications
Aldabbous, L., Abdul-Salam, V., McKinnon, T., Duluc, L., Pepke-Zaba, J., Southwood, M., Ainscough, A., Hadinnapola, C., Wilkins, M., Toshner, M. and Wojciak-Stothard, B. (2016). Neutrophil Extracellular Traps Promote Angiogenesis. Arteriosclerosis, Thrombosis, and Vascular Biology, 36(10), pp.2078-2087.
Nadappuram, B., Cadinu, P., Barik, A., Ainscough, A., Devine, M., Kang, M., Gonzalez-Garcia, J., Kittler, J., Willison, K., Vilar, R., Actis, P., Wojciak-Stothard, B., Oh, S., Ivanov, A. and Edel, J. (2018). Nanoscale tweezers for single-cell biopsies. Nature Nanotechnology.