About us
The Centre for Environmental Policy (CEP) is a unique interdisciplinary Department in the Faculty of Natural Sciences at Imperial College conducting policy-focused fundamental and applied research to solve environmental and sustainability issues.
Environmental policy safeguards our natural world. It provides tangible and measurable strategies for government, corporations, other public and private organizations, and individuals to plan for a future in which people and nature can thrive together.
The Centre for Environmental Policy works at the interface between science/technology and policy, to understand complex scientific issues and co-create solutions for real-world environmental challenges.
Scientists and technologists are making significant discoveries and innovations that could help pave the way to a sustainable future. Sound environmental policy provides the platform on which to examine the economic, societal and political dimensions of environmental solutions, to ensure they can be implemented effectively and fairly. Environmental policy turns new scientific understandings into measurable environmental impact.
Research at the CEP tackles a wide range of environmental topics with a focus on informing public policy and ensuring the commitments made by government, businesses and civil society to mitigate human impact on nature and natural resources can be upheld. Our work falls within three broad research themes: energy and climate, environmental management, and the human dimensions of environmental change.
We collaborate widely across the College, within the UK and internationally, harnessing global expertise from social scientists, lawyers, economists, policy experts, physical scientists and engineers to produce cutting edge research, teaching and advice on environmental sustainability. Our unique interdisciplinary approach delivers practical and translatable solutions to protect natural ecosystems and minimize the harmful impacts on human health and well-being. Our Centre provides the perfect platform for engaging with key stakeholders and ensures the next generation of students will make significant societal contributions to solving environmental challenges and producing evidence-based, effective and just environmental policy.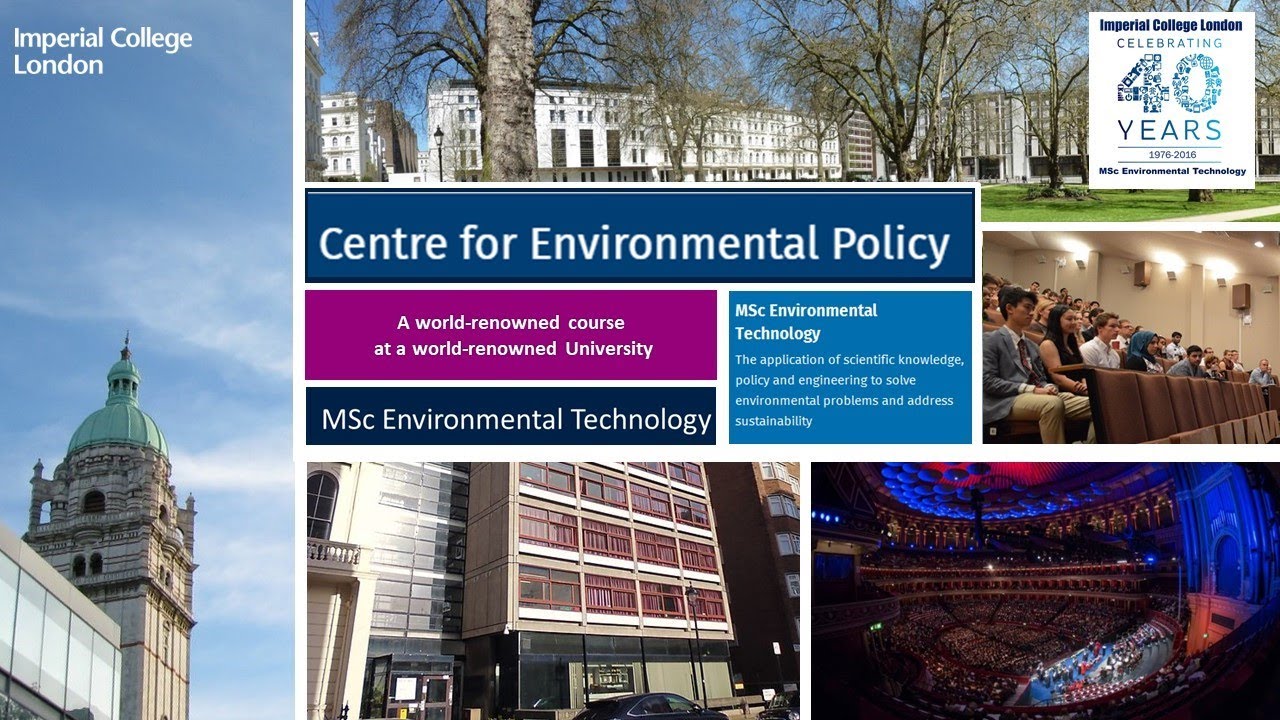 Focus on Evidence Based Policy Making
Efforts to address major environmental concerns face some formidable barriers. While there is increasing agreement on a number of key issues, a consensus has not yet been reached on how best to address concerns like flood risk and biodiversity loss, and sceptical voices often demand incontrovertible evidence of environmental change before they will allow measures to be taken. However, the often complex, 'academic' nature of scientific research doesn't typically lend itself to rapid decision-making, while many commercial enterprises have a vested interest in maintaining the status quo.
The link between scientific evidence and policy making is critical. However, often despite good intentions, the objective of 'evidence based decision making' is rarely fully achieved, because research evidence may not be considered at the policy design stage, and also because the political imperative for quick results barely allows time to collect robust evidence.
Historically scientists have failed to communicate effectively the evidence from their research, and policy makers have failed to acknowledge its importance or use it appropriately in the decision making process. CEP research aims to enable real, effective, and sustainable solutions though effective translation and influence.