IAI Days
Industry Academia Interface Days 2015
Industry-Academia-Interface (IAI) Days give the CDT's industrial partners an opportunity to meet our students and academics through the presentation of their company as well as their most pressing fluid dynamics challenges.
These problems are discussed with the aim of starting the process of formulating collaborative research projects at either MRes or PhD level.
The Fluids CDT has so far welcomed collaborators from:
Each industrial partner was asked to propose a topic and to give a talk on fluid dynamical problems encountered in their industry which related to this topic.
IC academics then provided a response as to what could be done to address the problems posed, also showcasing to the students the relevant research that is currently being carried out within the fluid mechanics community at Imperial.
Speakers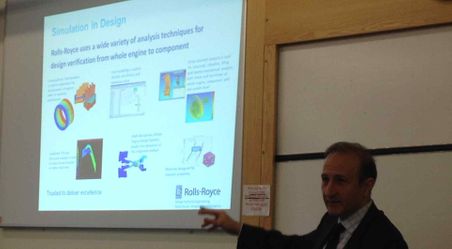 Shahrokh Shahpar, Rolls-Royce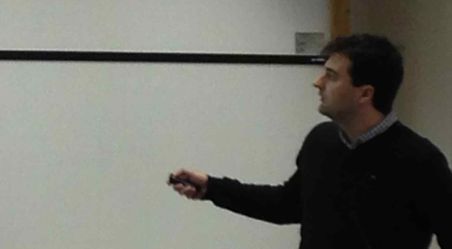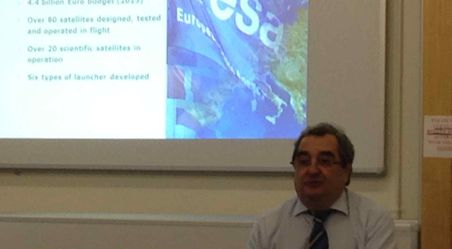 Rafael Bureo, European Space Agency