Sustainability
Sustainable Food & Drink Policy
As outlined in the College Sustainability Strategy 2021-26, Catering will play a central role in the transition of our campuses to more sustainable spaces. To guide this, we are developing a forward-thinking, innovative Sustainable Food & Drink Policy, which will place sustainability at the core of decisions we make on the food and drink we serve.
The final policy will be published in September 2022, with a draft version now available: Sustainable Food & Drink Policy (draft version)
This policy will guide the menus we develop, how we procure our food and equipment and how we increase awareness on how what we eat impacts the environment.
Consultation process
The Sustainable Food & Drink Policy has been informed by consistent consultation with our students and staff. We have held focus groups with students and staff and have invited the feedback of our world-leading experts in the area of sustainability to ensure we are on the right track.
What we've done previously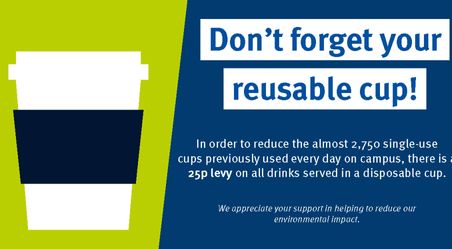 Disposable cup levy
In order to reduce the almost 2,750 single-use cups previously used every day on campus, all College outlets now charge a 25p levy on all drinks served in a disposable cup. We strongly encourage you to use a reusable cup, with a variety of options available from various College and Union outlets. All proceeds of this levy goes towards funding our sustainability initiatives on campus.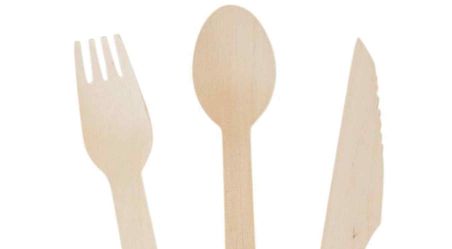 Wooden cutlery
Since 2018, all College outlets exclusively provide wooden knives, forks and spoons when taking a meal away. This wooden cutlery is reusable, recyclable and compostable, meaning it has a smaller environmental impact than a plastic alternative.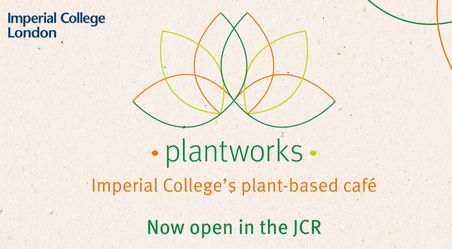 Plant-based options
The production, cultivation and disposal of plant-based foods has a far smaller environmental impact than animal-based foods. As such, we are committed to increasing the amount of plant-based options on campus throughout our outlets. In 2019, we launched Plantworks, the College's first entirely plant-based cafe and restaurant.
What we're doing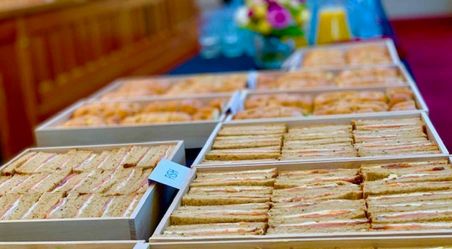 Reducing waste at Events
Our Internal Events & Catering team have altered how internal catering orders are delivered in order to reduce waste and single-use items. Plastic trays have been replaced with wooden alternatives whilst disposable stirrers and sugar sachets have been replaced with reusable spoons and sugar cubes respectively. Plastic cling film usage has also been reduced by approximately 90%.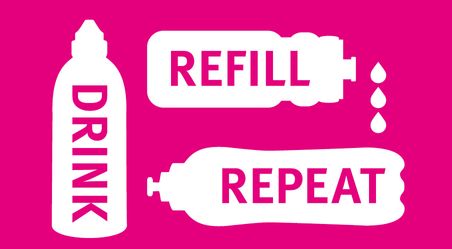 Drink, Refill, Repeat
The Drink, Refill, Repeat campaign, a collaboration between Campus Services and Greening Imperial, encourages students and staff to transition away from disposable drinks bottles and towards using a reusable containers. In order to support this, we have introduced a variety of water fountains across our campuses. The removal of plastic containers from College outlets will save approximately 850,000 cups/year.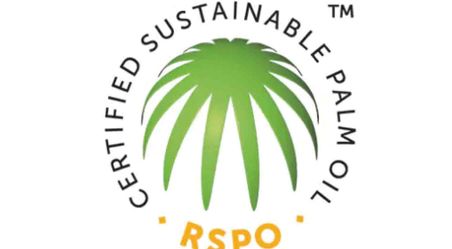 Sustainable palm oil usage
Palm oil is used in a wide variety of foods but the palms that produce it only grow in the tropics, where their cultivation can have negative environmental impacts. The College's primary food supplier, Brakes, is a member of the Roundtable on Sustainable Palm Oil (RSPO) and, in 2019, achieved RSPO Supply Chain Certification for the purchase, storage and distribution of products. We are committed to working with Brakes in ensuring that product recipes and lines are using palm oils in a sustainable manner wherever possible.