Round Table of Ideas - Nanocellulose 2015
The first Round Table of Ideas - Nanocellulose 2015 was held between 26-28th September 2015, in the Faculty of Chemistry of the University of Vienna. This workshop was co-organised by Imperial College London (Dr Koon-Yang Lee), Institute of Materials Chemistry and Research (Prof Alexander BIsmarck, Dr Andreas Mautner), University of Manchester (Dr Jonny Blaker) and Aalto University (Prof Eero Kontturi). This workshop has attracted more than 80 participants from 20 different universities, research institutions and industries. Unlike conventional conference and workshops, whereby every attendees present their latest research, we have decided to take a different approach and organised the workshop into 4 different forums:
Professor Forum
Throughout a researcher's career, numerous ideas have been tested but many did not hold their promise. In our workshop, the Professors who have been actively working in the area of nanocellulose discussing not only the latest scientific achievements but also what had been achieved, as well as what research ideas had been tried out but did not make it to publications.
Young Academic Forum
In most conferences, young academics are reluctant to participate in the discussion. We believe that young and younger academics should participate in discussion as they are the next generation of researchers to lead the field. To promote this, the Young Academic Forum is a forum solely run by young researchers, including session chairing, time keeping and encouraging Q&A amongst the audience. This exposes young researchers and promote active knowledge transfer between researchers from various institutes.

Editor Forum
In the Editor Forum, we invited a panel of journal editors to discuss what do they look for in a manuscript before sending it out for review. This forum decypher the science behind editorial decisions, such as what do journal editors look for in the first instance, running manuscripts through plagarism software and what type of manuscript warrants a straight out rejection.

Knowledge Transfer Forum
We have experts from Anton Paar, Krüss and SMS providing an introduction to the theory behind the methods, tips & tricks in measuring and interpreting the surface properties of nanocellulose. Participants will also have the chance to experience these techniques hands-on. An event that is useful for all researchers.
The CRC book prizes went to Marco Beaumont, for being the first student who was willing to ask questions in the Professor Forum, Wan Nawawi Wan Mohd Fazli for best poster presentations.
We greatly appreciate sponsorships by Anton Paar, CRC Press, Krüss, SMS, Ströck and the UK Engineering and Physical Science Research Council (EP/M012247/1).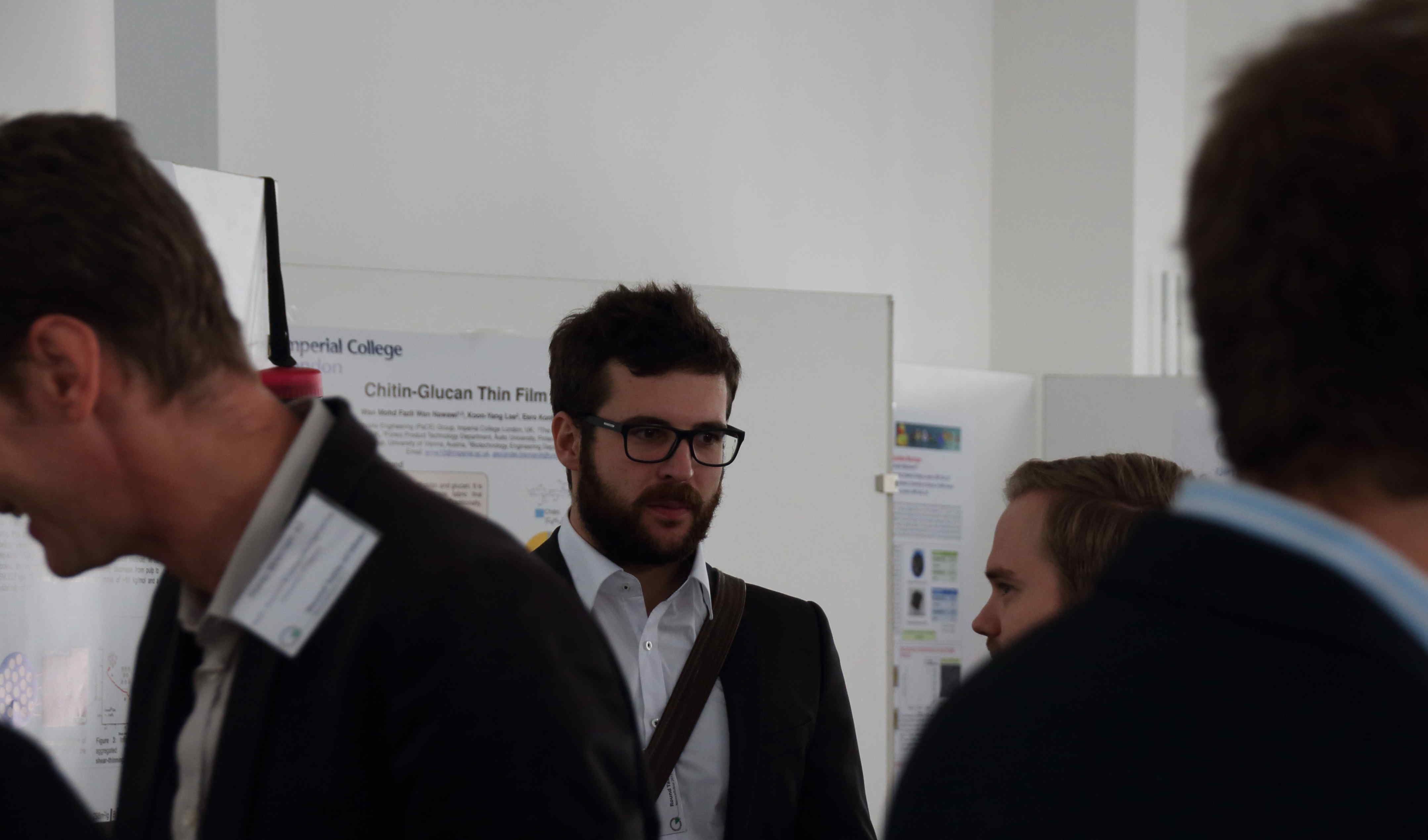 Marco Beaumont, one of the winners of the CRC book prize for asking a professor a question in our Professor Forum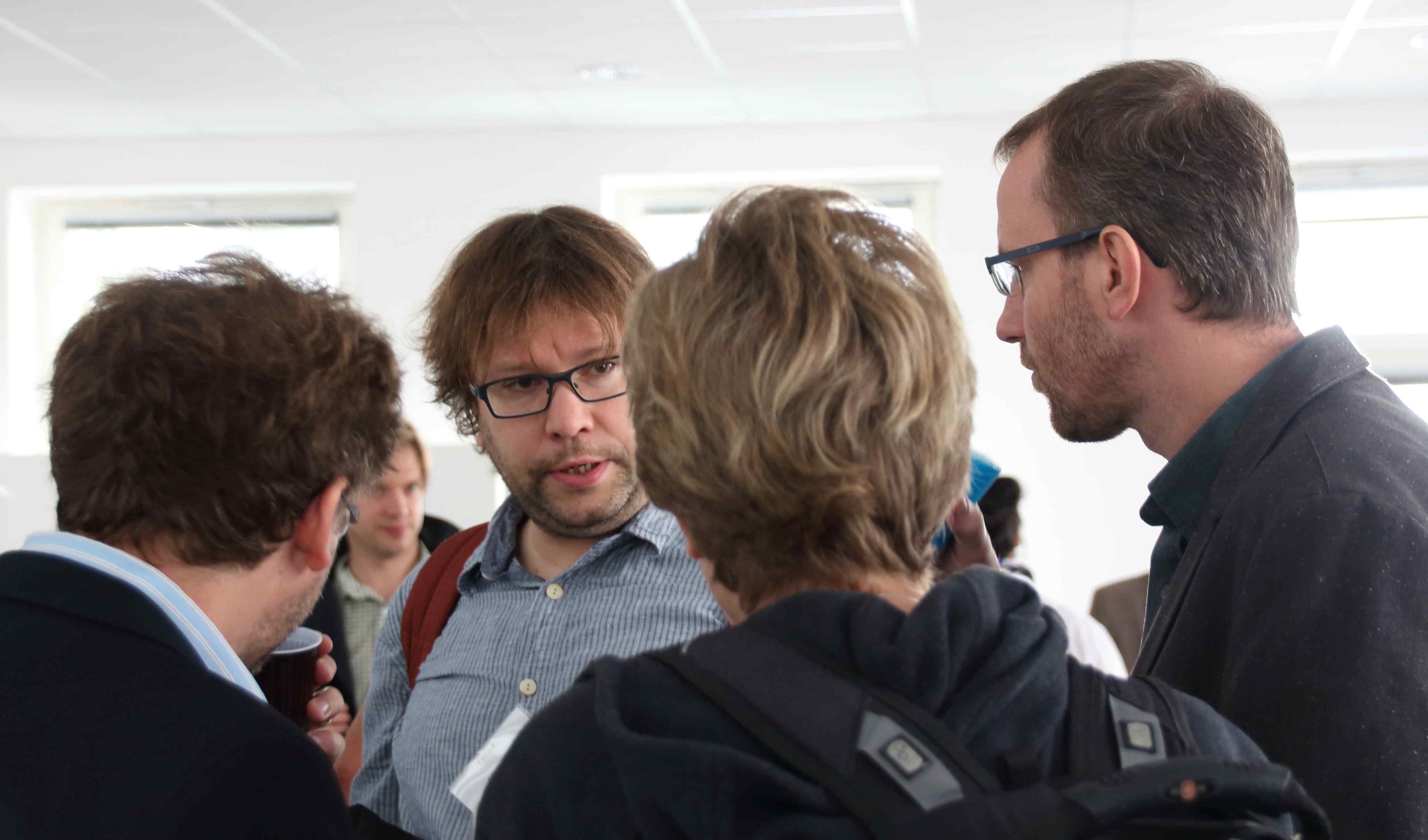 Discussion amongst professors: Prof Roseau (left), Prof Kontturi (middle) and Prof Thielemans (right)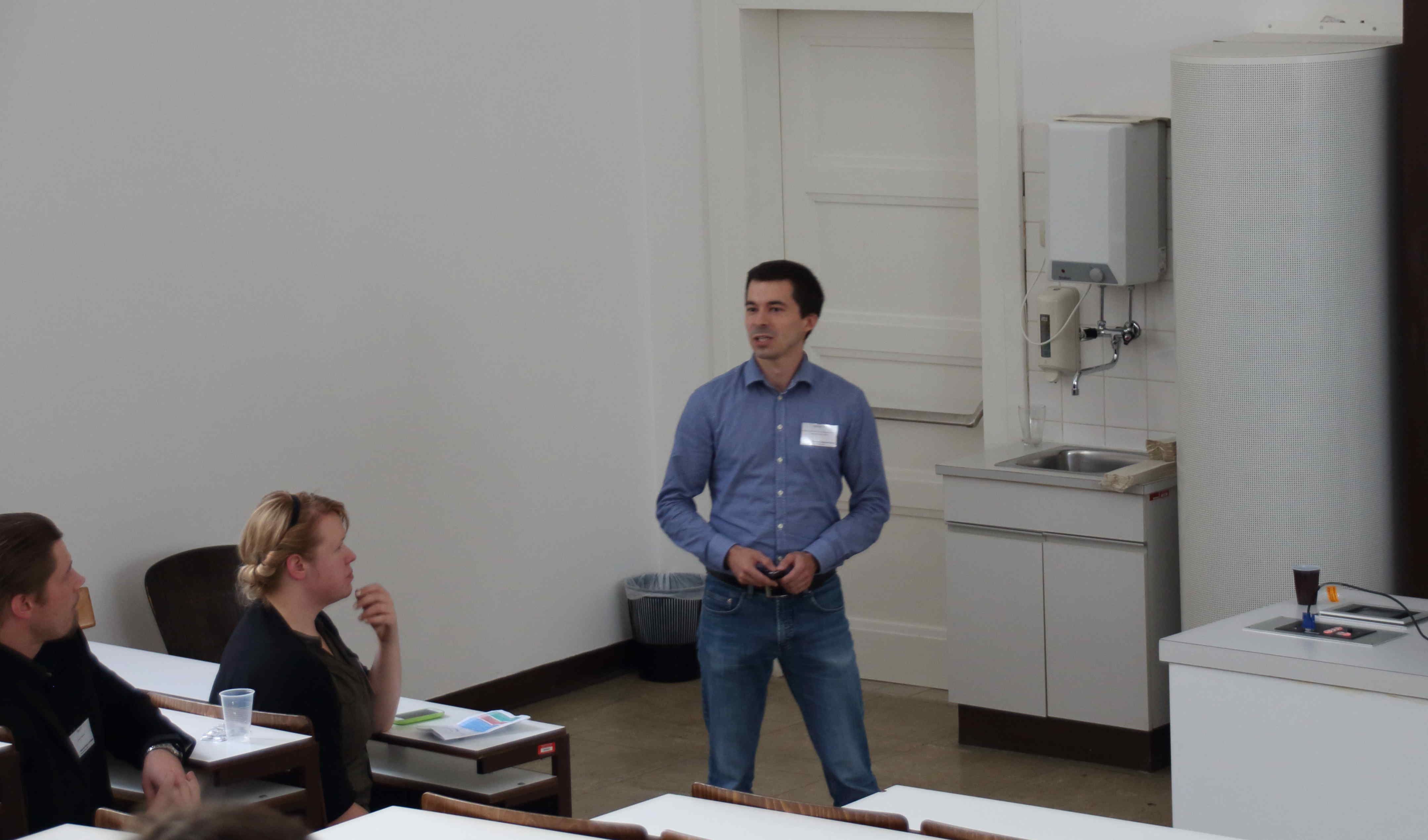 Our Young Academic Forum, chaired by PhD student Reeta Salminen (Aalto University) and co-chaired by Dr Ilari Filpponen (Aalto University). The speaker is Stefan Veigel from BOKU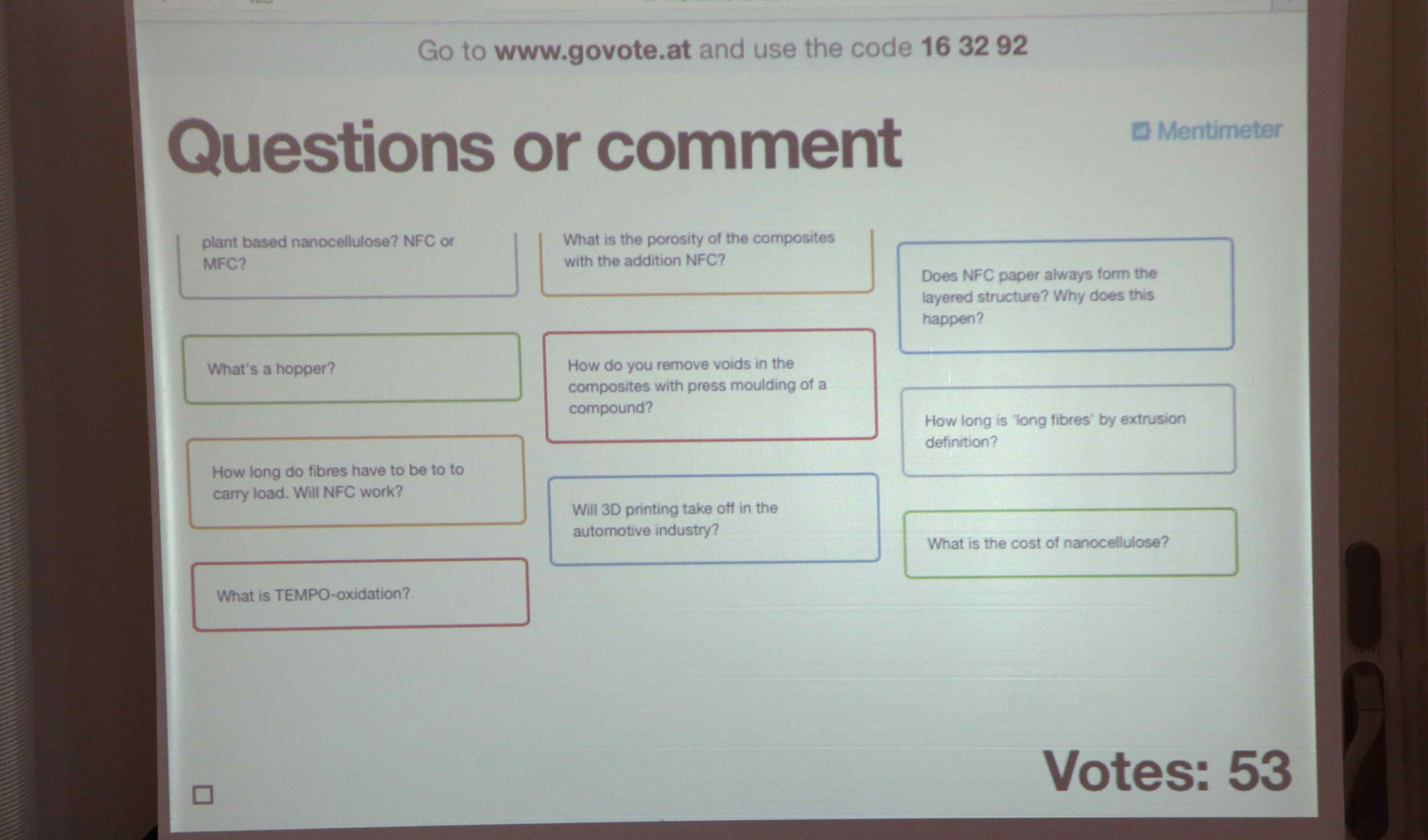 We use mentimeter to encourage the audience to post their questions online during oral presentations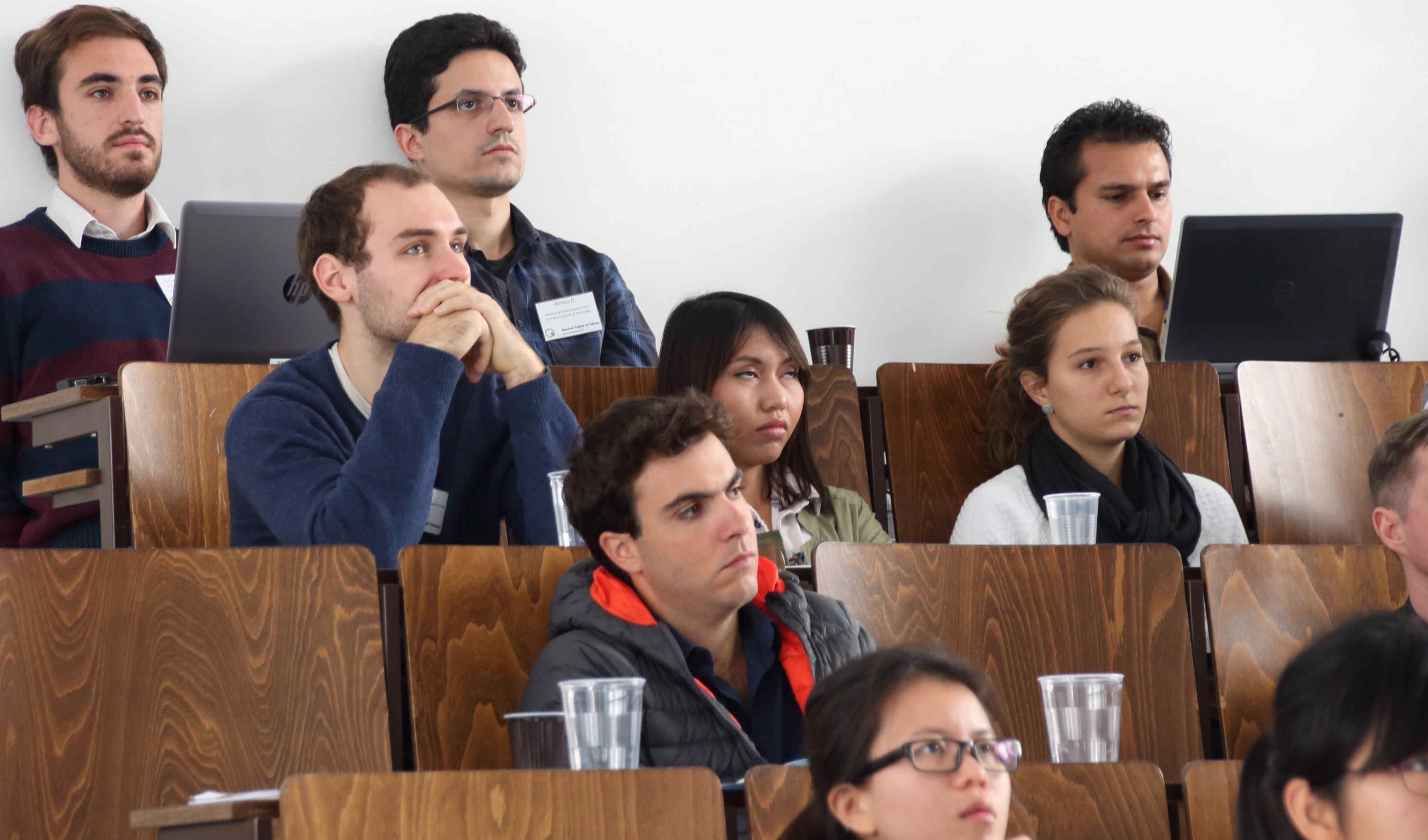 Audience listens to professors discussing research ideas that had been tried out but not quite make it to publications in our Professor Forum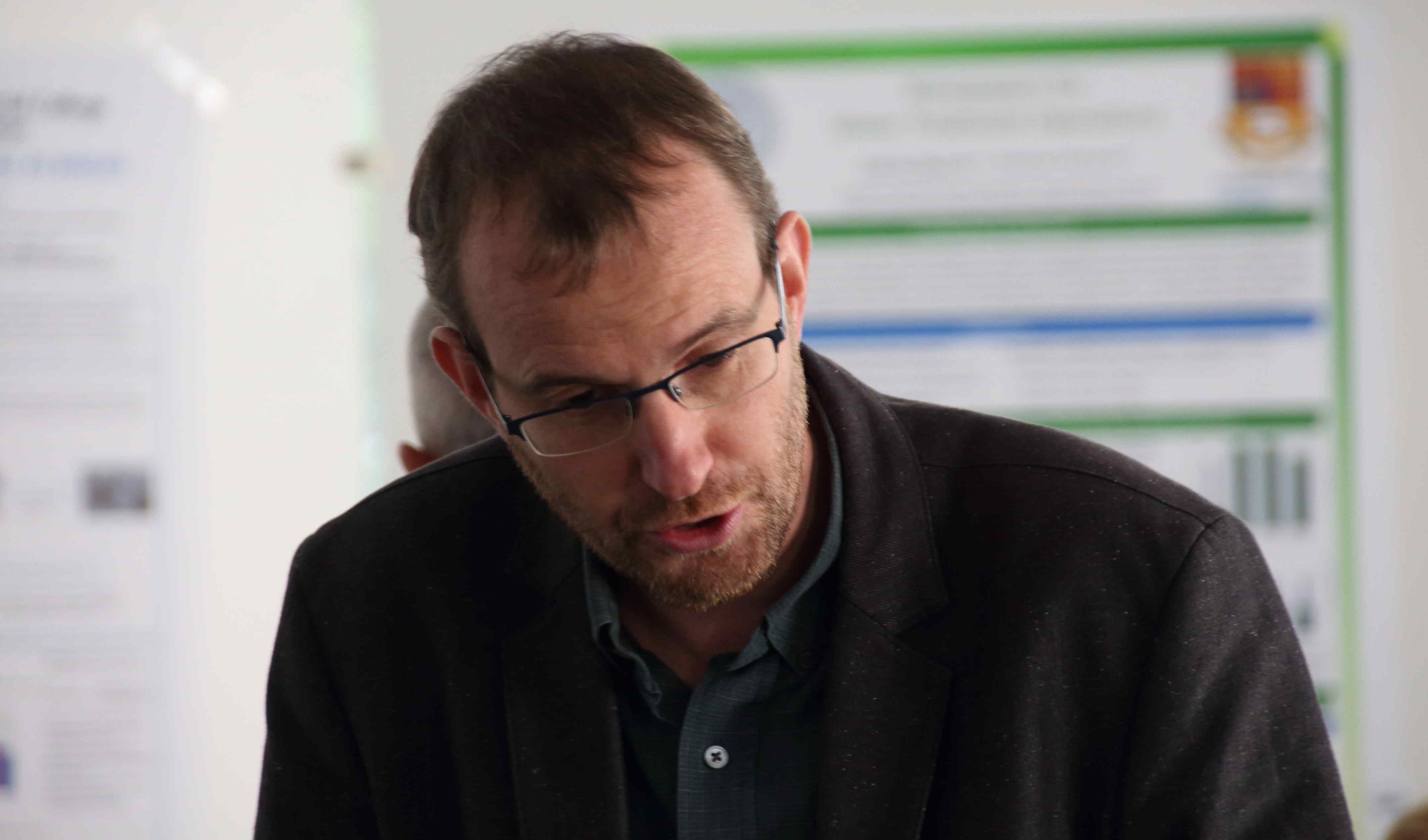 Professor Thielemans discussing about nanocellulose with attendees during our networking sessions.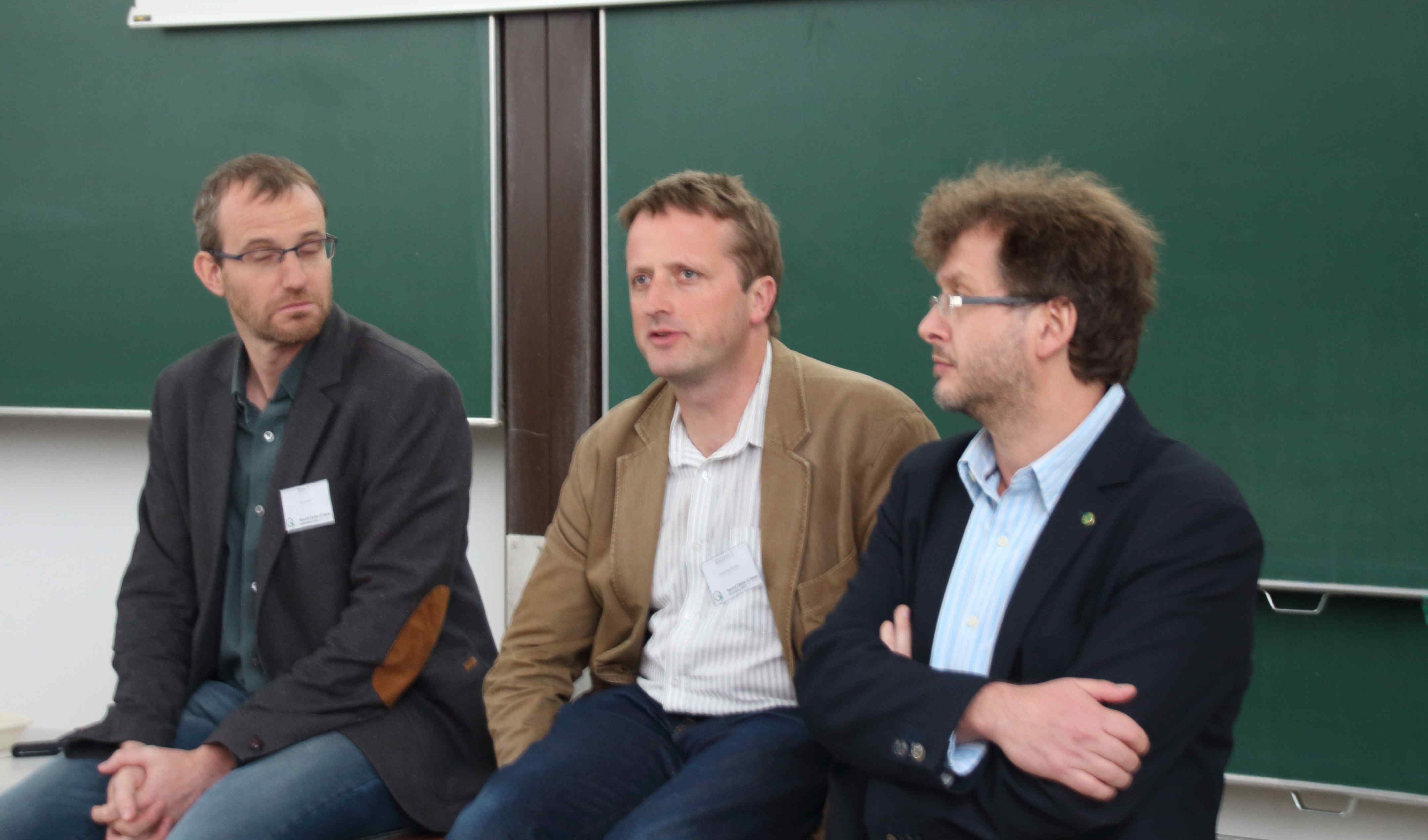 Professors Thielemans (left), Eichhorn (middle) and Rosenau (right) discussing what do journal editors look for when they receive a manuscript in our Editor Forum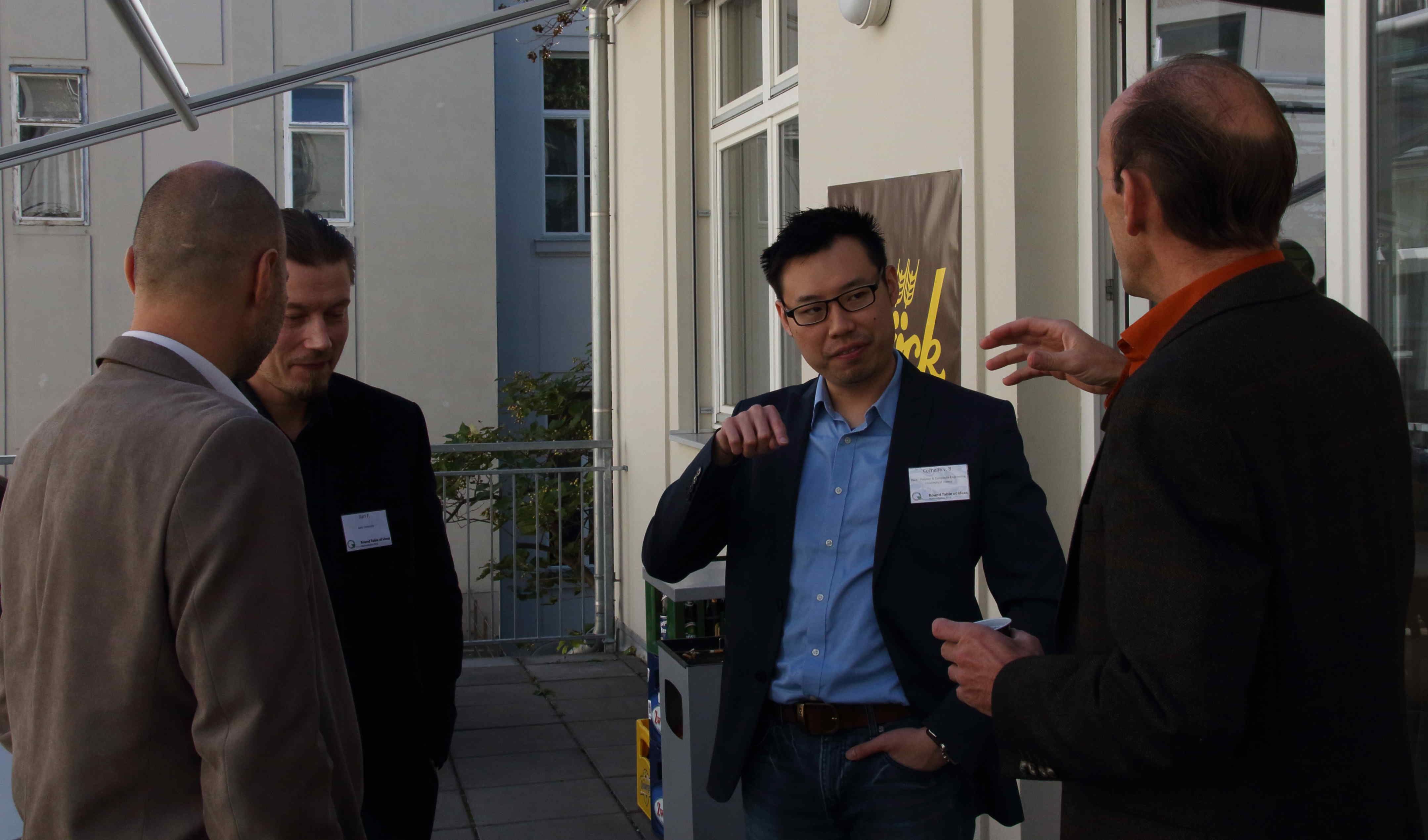 Attendees discussed the applicability of streaming zeta potentials after a Knowledge Transfer Forum