Geotechnics PhD Student Life
Geotechnics Researchers 2019
Research group 2019
Photo of geotechnics researchers in 2019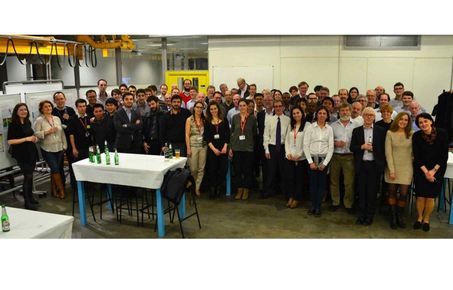 Social networking events
PhD students met PhD Alumni in Spring 2017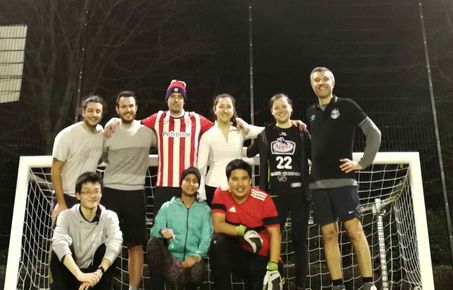 Extra curricular activities
Staff and students enjoy a football match - Feb 2019
Our current students feel that the Geotechnical Section at Imperial College London is a great place to do a PhD because:
You become part of a renowned and active research group
There are excellent laboratory and numerical facilities
The weekly meetings among PhDs give the opportunity discuss critical points of one's research and seek advice from fellow students;
You get broad feedback when you present your work in progress tothe whole section during research seminars that take place during the first and third year of the PhD
There are social events all year long
There are a wide variety of courses offered by the college, such as academic English courses , programming courses and other courses offered by the graduate school.
The current research group also aims at maintaining a tight connection to the section's alumni: in March 2017 an alumni event was organised and over seventy people were in attendance, allowing a formidable exchange between multiple generations of researchers.
Find out about current PhD research and how to apply on our postgraduate research page.