Before graduation
It's time to start preparing for the big day!
Get ready for graduation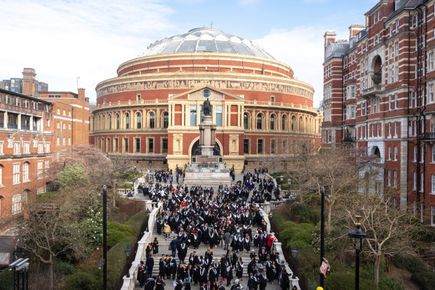 1. Register
Registration for Postgraduate Graduation 2023 has now closed.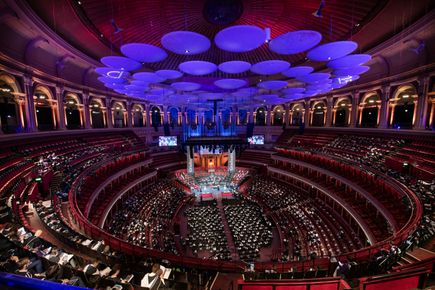 2. Purchase your guest ceremony tickets
Your family and friends can celebrate with you in the Royal Albert Hall!

The main sale of ceremony tickets has ended but from 12pm (GMT) Wednesday 8 March there will be a limited ticket resale where registered graduands can purchase an additional 2 guest tickets taking the maximum total per graduand to 4 guests.

Registered graduands can purchase these additional tickets through the Royal Albert Hall website using the link emailed. Please note that some ceremonies may sell out quicker than others - details of ticket availability can be found on the Royal Albert Hall website.

E-tickets for entry to the Royal Albert Hall will be emailed approximately 2 weeks prior to the ceremony.

Graduands can purchase up to four guest tickets at £24.99.

Registration Portal Help
Register for your graduand ceremony tickets
Registration for Postgraduate Graduation 2023 has now closed.
Registration for Commemoration Day 2023 will open in due course and we will communicate with eligible graduands in advance of the registration portal opening.
You will need your 8 digit CID number, date of birth and a credit/debit card to hand (to purchase guest ceremony tickets, reception passes and hire academic dress). We recommend completing this at the same time as registering for your ceremony.
To access the registration portal, you will need to enter your CID and Date of birth in the format: CIDNUMBER/DDMMYYYY (e.g. 01234567/05121991). Please make sure to include any preceding 0s so that your CID number is 8 digits long.
If you or your guests require a visa you will also require passport details. Please visit our visas information page for further details.
Book your department reception passes
Once in the registration portal, you can also book your department reception pass and purchase up to two guest passes.
Your department reception pass is complimentary (although you still need to register your attendance), guest passes are £15 each. The department receptions will take place at venues in the South Kensington Campus, which is a short walk from the Royal Albert Hall.
Please note that Reception Passes grant access to the receptions after the ceremony only and are sold separately to guest ceremony tickets for the Royal Albert Hall.
Additional guest reception passes
Once registration has closed, additional guest department reception passes may become available for purchase.
More information will be provided about availability of additional tickets once registration has closed, with any additional passes made available for purchase shortly afterwards.
Tell us about any special requirements
We want all graduands and guests to feel welcomed and comfortable at our ceremonies in the Royal Albert Hall and across campus on the day. If you or your guests have any special requirements, let us know during the registration process.
There will be a limited number of disabled parking bays available to blue badge holders only. Whilst we will make every effort to accomodate requests where possible, we are unfortunately unable to guarantee availability and arrangements will be confirmed approximately four weeks prior to the day.
What if I am unable to attend?
Please complete the registration form even if you are unable to attend, to let us know if you would like to defer your attendance or graduate in absentia.
If you are unable to join us this year but would like to attend a graduation in future, you can defer your attendance to a later ceremony on one occasion - subject to the specific event terms and conditions.
Graduands who cannot attend and do not wish to in future can graduate in absentia, where they will not be invited to a further in-person ceremony for the same degree.
Guidance for purchasing guest ceremony tickets
When do I receive my guest ceremony tickets?
Guest tickets to the ceremonies at the Royal Albert Hall are E-tickets which the Box Office will send directly via email within 2 weeks of the event.
Accessibility at the Royal Albert Hall
Any guests' special requirements for the ceremony at the Royal Albert Hall – including wheelchair access and sight or sound facilities – should be made by calling the Royal Albert Hall Box Office directly on +44 (0)20 7589 8212 (open 09.00 – 21.00 UK time daily).
The Royal Albert Hall website also provides information about the services and facilities available to make your visit as comfortable as possible.