Driving interdisciplinary infection research
At Imperial, world-leading biologists, clinicians, engineers, epidemiologists, and economists are working to transform our understanding of infection and how we treat and manage it. And it is often when these researchers get together to work across disciplines that the most transformative advances are made, and translate into policy and global benefit.
The Institute of Infection drives such interdisciplinary infection research to address global challenges in infection by:
Building communities
Empowering scientists to work across different fields
Training the next generation of interdisciplinary researchers
Interdisciplinary activities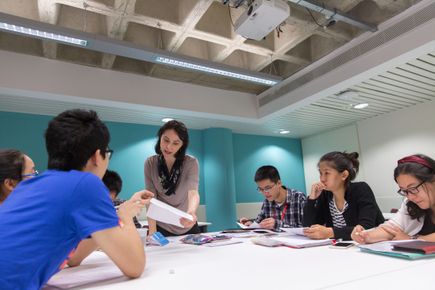 Training (coming soon)
We are developing an Interdisciplinary Masters in Infection Science to train the next generation of interdisciplinary researchers
Research priorities
We scan the horizon to identify important strategic goals, while also maintaining the agility to respond to new challenges and opportunities.
Areas of current interest that exemplify Imperial's strengths and capabilities and serve as exemplars of interdisciplinary research are:
Preparing for the next pandemic
Equipping the world with vaccines
Tackling infection in a changing planet
Developing diagnostics of the future