Group
Post-doctoral Researchers
Dr. Edward Walter
Dr. Edward Walter

Dr. Angelo Frei
Dr. Angelo Frei

Dr. Saul Cooper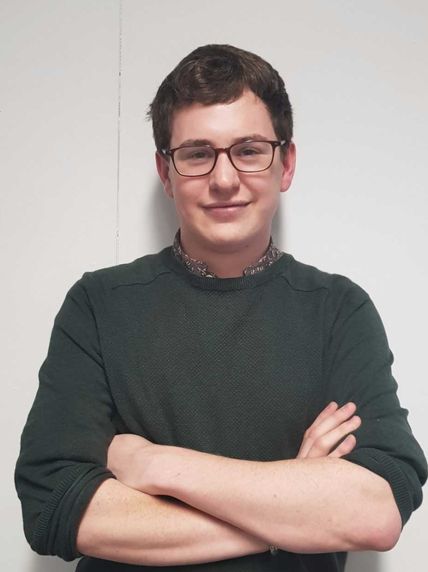 Dr. Saul Cooper

Post-doctoral Researchers
Dr. Edward Walter
Research
"The development of dual-modal probes for cancer imaging"
Apoptosis is the most common form of programmed cell death. As such, it acts as a key mechanism in many pathological diseases. We are working to develop dual-modal lipophilic cations to target the mitochondria, and improve the diagnosis of a number of diseases, including cancer. Additionally we are developing activatable imaging probes for the selective detection of metal ions and disease relevant enzymes.
The project encompasses a wider collaboration between other research groups at Imperial College London, Hong Kong University and Peeking University, Beijing.
Personal
I completed my PhD at Durham University in late 2017 under the supervision of Prof. David Parker and Prof. J. A. Gareth Williams. Outside the lab, I enjoy playing and watching sport, especially the 2015/16 Premier League Champions Leicester City FC!
Dr. Angelo Frei
Research
"Investigation of new chelators for thallium-201"
Although it is mostly known as the poison of choice in crime novels, thallium has some real-world applications as well. The radioactive isotope 201-thallium has ideal properties for both SPECT imaging as well as radiotherapy. However, there are currently no suitable chelators that can form stable complexes with thallium-201, a prerequisite for its application in patients. This project explores various existing and new chelators for their ability to coordinate thallium under biologically relevant conditions.

"Development of radioimaging probes for drug-resistant bacterial infections"
A crucial step in our fight against antimicrobial resistance is the ability to accurately diagnose bacterial infections so that the right antibiotic can be prescribed instead of general broad-spectrum treatment which accelerates resistance development. This project explores several PET-imaging probes for bacterial infections including their synthesis, radiolabelling and in vivo evaluation.
Personal
After growing up in a tiny village in the swiss mountains I lived in Milano (Italy) for three years. I completed my Master in Chemistry at the University of Zurich with Prof. Gilles Gasser, followed by a PhD with Prof. Roger Alberto on the development of new multifunctional cyclopentadiene ligands for rhenium and technetium. Thanks to a Swiss National Science Foundation Early Postdoc Mobility Grant I moved to the group of Prof. Mark Blaskovich at the University of Queensland to study metal complexes as potential antimicrobials.
In my free time I enjoy cooking & eating, gin & wine, sports, videogames and going on walks with my dog.
Dr. Saul Cooper
Research
"The Development of a Fluorescent Reporter Probe for Enzyme-Activity of Heme Oxygenase-1 (HO-1)"
Heme oxygenase (HO) is an important homeostatic enzyme in vascular biology and cell signalling. The isoform HO-1 is by far the most studied, playing a significant role in the prevention of disease due to its anti-inflammatory, anti-oxidant and anti-apoptotic properties.

In collaboration with Dr Joe Boyle (National Heart and Lung Institute, Hammersmith hospital) we are working to develop and synthesise a series of new FRET-based reporter probes for HO-1.
Personal
Beyond chemistry, I spend much of my time cooking, reading and exploring the cultural landscape of our metropolitan home. Come join me.
Final and Third Year PhD Students
Final and Third Years
Chloe Baker
Research
"Developing novel switchable catalysts as initiators for the polymerisation of cyclic esters"
The synthesis of biopolymers is increasingly important, and having control of the stereochemistry during the polymerisation process is fundamental to benefit the most from the properties and applications of these materials. This stereocontrol is influenced by the catalyst involved, and it is my aim to develop catalysts which can be switched in situ to gain this control and achieve polymers with interesting micro structures of varying crystallinity.
The catalysts of interest will be metal alkoxide complexes with a Schiff-base ligand scaffold, which incorporate a switch by means of redox, photochemical or allosteric control.
Personal
After graduating from the University of Sheffield in July 2017 with a MChem, I spent a year in Reading working for Mondelez International (chocolate science!). I'm a keen linguist, having studied at Ruprecht-Karls-Uni-Heidelberg in Germany during the third year of my degree. I equally enjoy running with my athletics club, Thames Valley Harriers, going to gigs and a spot of baking every now and then!
Bradley Osborne
Research
"Developing new gallium-68 lipophilic cations for imaging apoptosis and the mitochondria"
Mitochondria have a fundamental role in a range of biological processes, including cell death. Mitochondrial dysfunction results in a change in lipophilic cation uptake which can be related to different disease states. At present there is no PET equivalent to the gold-standard SPECT radiotracer for myocardial imaging, [99mTc]Tc-sestamibi.
My research aims at developing lipophilic and cationic gallium-68 radiotracers for mitochondrial imaging and evaluating these tracers ex-vivo and in-vivo.
Personal
I graduated in 2018 from the University of Hull with an MChem in Chemistry. My final year project, under the supervision of Prof. Steve Archibald, focused on the pharmacokinetic modification of radiotracers. I am very passionate about football, especially the team I support West Ham United (The Hammers). I also enjoy running and travelling.
Shane Angoh
Research
"Smart Manganese-based Dual-modal PET-MRI Probes"
The combination of magnetic resonance imaging (MRI) – with its excellent spatial, sub-millimetre resolution – and positron emission tomography (PET) – with its exceptionally high sensitivity – would be able to provide greater clinical functionality through 'PET-guided' high resolution MRI. The challenge in creating a bimodal PET/MRI agent comes from the sensitivity difference in these techniques. Manganese based contrast agents (MnBCA) can overcome these issues by mixing nanomolar amounts of radionuclide with 55Mn in complexation, thus creating a chemically identical PET and MRI probe, ensuring identical biodistribution and pharmacokinetic behaviour.
Personal
Big fan of cinema (mainly animation), so chat to me about anything from Studio Ghibli to John Wick. Apart from that, love to travel around London to find the best places to eat - open to any suggestions!
Jin Hui Teh
Research
"Development of Targeted, Dual-modal PET/Ultrasound Microbubbles for Cancer Imaging"
Microbubbles are used to enhance contrast in ultrasound imaging. These have similar sizes to red blood cells, and remain in our vasculature. At present, the inability to monitor the in vivo whole-body distribution of microbubbles could hamper the development of new formulations.
In collaboration with Prof. Eric Aboagye (Department of Surgery and Cancer), we are aiming to develop cancer-targeted microbubbles, and methods to efficiently radiolabel them to monitor their biodistribution.
Thomas Yue
Research
"Development of Novel Bifunctional Chelates for the Creation of Site-Specifically Modified Radioimmunoconjugates"
ImmunoPET combines the extraordinary specificity of monoclonal antibodies with the superior sensitivity of positron emission tomography, offering a non-invasive solution to assess target receptors' expression and distribution in vivo. However, conventional strategies for antibody-radionuclide conjugation such as lysine- and cysteine-based conjugations generate heterogenous mixtures of antibody-conjugates which can exhibit suboptimal pharmacokinetics and decreased affinity for target receptors. This project therefore seeks to circumvent these issues by developing novel bifunctional chelates targeting low abundance canonical amino acids for radiolabelling with 89Zr and 68Ga, with the aim of their translation into facile formulations for site-specific radiolabelling of antibodies and their derivatives.
Second Year PhD Students
Ben Woolley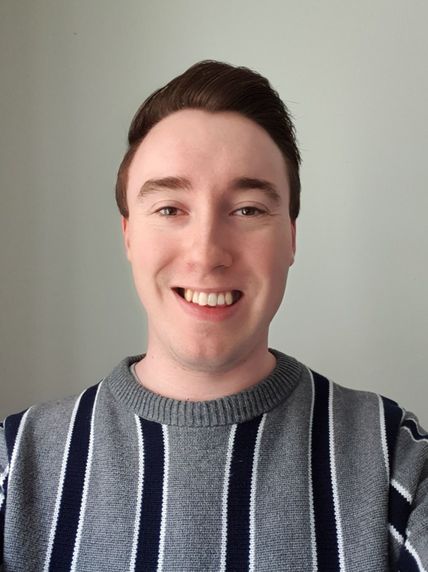 Ben Woolley

William Lim Kee Chang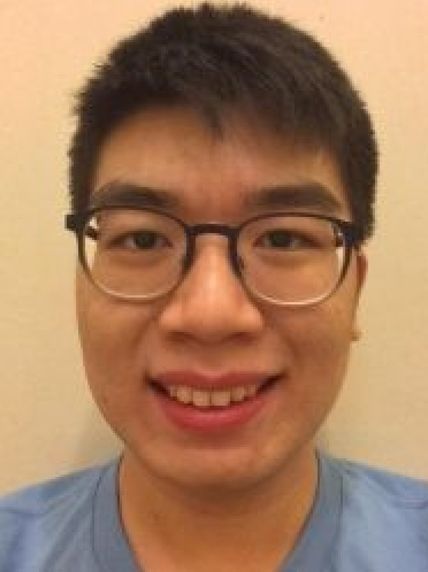 William Lim Kee Chang

Second years
Ben Woolley
Research
"Dual-Modal Probes for Imaging the Brain and Alzheimer's Disease"
Alzheimer's disease is the most common form of dementia, affecting over 5 million people worldwide. It causes progressive and irreversible cognitive decline and eventually results in death. Alzheimer's disease is characterised by three key biomarkers: amyloid-beta plaques, neurofibrillary tangles, and neuroinflammation. Amyloid-beta plaques have been extensively imaged for the past two decades, but recent evidence suggests that it is actually the soluble amyloid-beta oligomers that are the neurotoxic species. The development of a molecular imaging probe that targets these oligomers specifically would allow an earlier diagnosis as well as potential new therapeutics and drugs to fight the disease.
The brain has been imaged over the past two decades using a variety of molecular imaging modalities, including PET, MRI, and optical imaging. PET has been the workhorse for this imaging due to its superior sensitivity and ability to often penetrate the blood-brain-barrier with small-molecule radiotracers. However, the focus is now moving onto MRI probes - which have superior spatial resolution, and optical probes - which are often cheaper and require low-cost detectors and machinery. Only a select few optical imaging probes have been developed for targeting the soluble amyloid-beta oligomers, and these probes could still be improved in terms of their binding ability and emission wavelengths. My work will aim to develop novel dual-modal optical/MRI probes for imaging soluble amyloid-beta oligomers, and more generally multi-modality probes for brain imaging and neuroinflammation.
William Lim Kee Chang
Research
"An acoustic wavelet technology for delivering smart imaging probes to the brain"
Molecular imaging probes have the potential to transform neuroimaging. Whereas CT and conventional MRI provide structural and anatomic information of the brain, molecular probes can identify processes that are specific to a disease and its stage. This could allow doctors to classify the disease earlier and more accurately, and match it with the best therapeutic option (i.e., personalised medicine). Some important unmet needs include locating hidden cancer cells after surgical removal of a glioblastoma tumour; and identifying Alzheimer's disease early so that the correct treatments can be initiated.
However, molecular imaging probes cannot enter the brain, because of the blood-brain barrier, and thus remain impractical. Thus, at the moment, molecular imaging targets are constrained to intravascular targets, such as receptors on endothelial cells, which are unlikely to be direct indicators of the disease. We would like to widen the scope of molecular imaging probes to all extravascular targets – neurons, microglial cells, and disease processes in the extracellular space (e.g., ABeta plaques in Alzheimer's disease).

My project focuses on combining acoustic wavelet technology (short, low-pressure ultrasound pulses) that can deliver drugs across the blood-brain barrier with specially synthesised imaging probes to create a platform for imaging specific disease processes using MRI or other imaging modalities.
Personal
I graduated with an MSci in Chemistry from Imperial College London in June 2020, having carried out my final year project on the synthesis of a FRET-based reporter probe for the enzyme activity of heme oxygenase-1 under the supervision of Prof. Nick Long. I have also carried out summer research on charge carrier dynamics in lead-halide perovskites using ultrafast laser spectroscopy under the supervision of Dr. Artem Bakulin. My current project involves the synthesis of new MRI/optical imaging probes and their delivery to targets in the brain using a combination of focused ultrasound and microbubbles for blood-brain barrier opening.
First Year PhD Students
Katharine Welch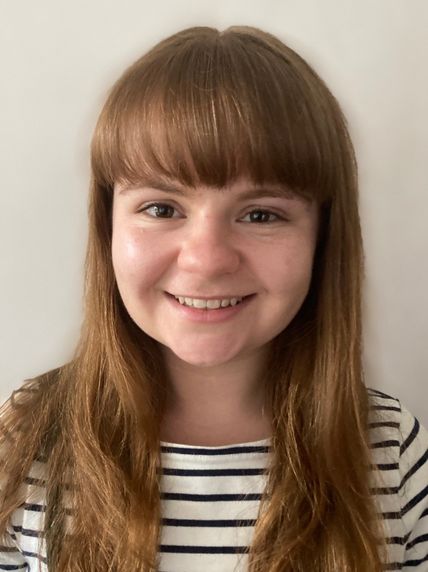 Katharine Welch

First years
Katharine Welch
Research
"Development of novel photo-switchable catalysts for highly selective ring-opening polymerization"
Biopolymers synthesised through ring-opening polymerization show great potential as alternatives to commodity polyolefins. Yet, it is often synthetically challenging to control their microstructure and henceforth their material properties. Catalysts that can switch between different states to selectively control the mode of polymerization offer an exciting new pathway to fine control of polymer microstructure. In my project, I aim to design a new range of photo-switchable catalysts for ring-opening polymerization that can be switched in situ between two different initiating states and generate biopolymers with variable microstructure and crystallinity.
Personal
I graduated with an MChem in chemistry in summer 2021 from the University of Edinburgh. I completed my master's research project in the group of Dr Jenni Garden working on the synthesis of poly(lactic acid) and poly(caprolactone) block copolymers using a bis-zinc ProPhenol catalyst. In my spare time, I enjoy cooking, practising yoga, exploring new places to eat in London and hiking when I can escape the city.